Nothing says autumn like pumpkin picking – which is why we've gone and put together a list of some of the best pumpkin patches in and around Leeds and West Yorkshire.
Now October is finally upon us, it's time to embrace those shades of burnt orange and brown as we enter into spooky season.
Before the nights start in the afternoon and it becomes too chilly outside, check out our favourite pumpkin patches to collect your Halloween pumpkins.
Bert's Barrow
Bert's Barrow has grown 30,000 pumpkins over the past few months and re-opened to the public yesterday. The dog-friendly farm is open to the public from 9 am until 4 pm every Thursday to Sunday The LS25 farm are urging pumpkin pickers not to leave their trip too late in the year.
"I don't know what I'll have left by half-term or how our car park will be", Bert's Barrow declared on their Facebook page.  
No tickets are needed for this event. Bert's Barrow is located in Hillam (LS25), which is around a twenty-five-minute drive from the city centre.
Temple Newsham
Temple Newsham are running a pumpkin carving workshop on Saturday 23 October to get all of the family into the Halloween spirit over half term. The event will run between 1 pm and 3 pm, but families are also invited to find the ghostly residents of Home Farm and Temple Newsam House throughout the week.
No tickets are needed for this event. Temple Newsham is on the outskirts of the city centre. The LS15 postcode is around a twenty-five-minute drive from Leeds city centre.
Horsforth's Pick Your Own
From Friday 8 October, Horforth's pick you own pumpkin patch will be open to the general public. Located at Kemp's farm, the event will run until Wednesday 27 October and host far more than just pumpkins.
Inside, visitors can ride in a tractor or trailer to the picking field, carve their pumpkins on-site or even choose to get into the spooky spirit by getting their faces painted.
Horforth's Pick Your Own request that guests book their tickets online in advance, prices start from £1 for off-peak and do not include the price of a pumpkin. Kemp's Farm is a mere thirty-minute car journey or train journey from Leeds city centre.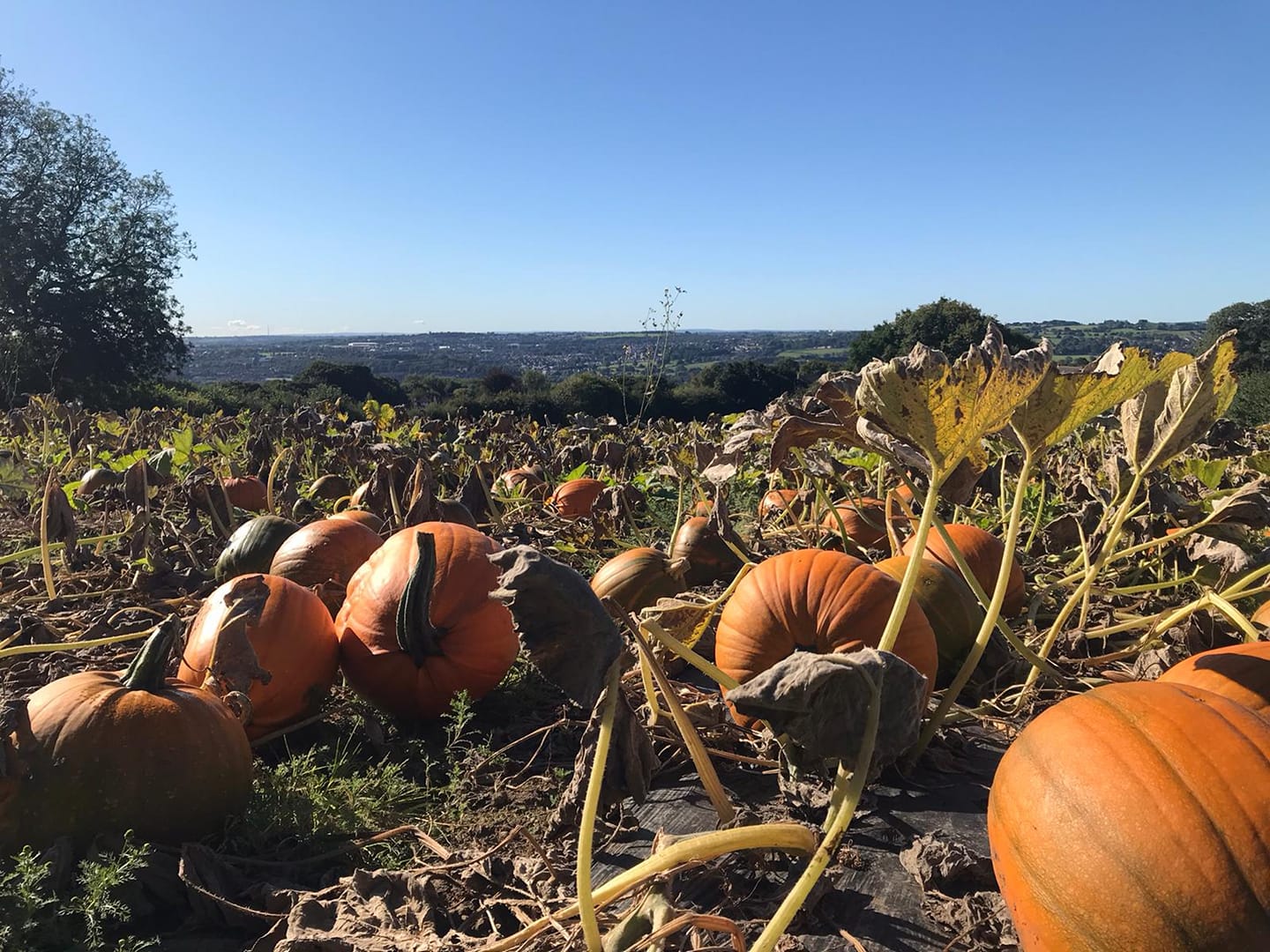 Redwood Farm
Head to Redwood Farm's opening weekend event either on Saturday 9 October or Sunday 10 October or join the half-term family day-trippers from Saturday 16 October until Halloween. Redwood Farm is also filming the progress of their pumpkins on Facebook, so if you can't quite make it out this year, you can still get in the Halloween spirit from home.
There will be no bookings required and both cash and card are accepted on site. Redwood Farm is around thirty minutes from Leeds city centre, located near Wakefield.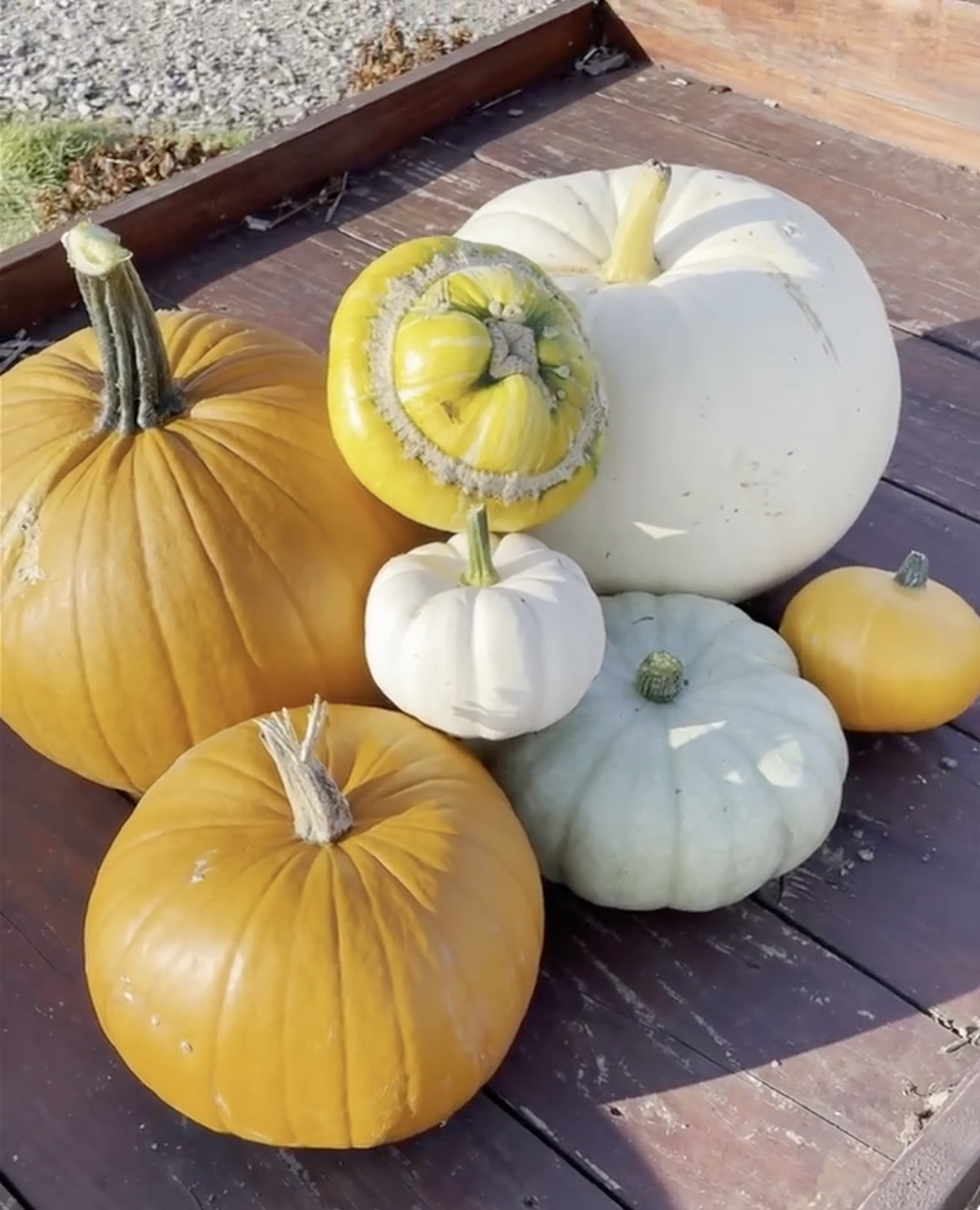 Want some free pumpkins? Stockeld Park will be offering the opportunity to pick your own pumpkins from 23 October, but for every paid ticket, one child can choose their pumpkin free of charge. Just don't leave it too late in the day as the last entry for the pumpkin picking is 4.30 pm each evening.
Pumpkin picking is included in the Halloween entry ticket, prices start from £15. Stockeld Park is located in Wetherby on the outskirts of the city centre. The LS22 postcode is around a forty-minute drive from the city centre.
Farmer Copleys
It's 'go big or go home' at Farmer Copleys. The Pontefract-based farm has planted over 130,000 pumpkins and claims to have the 'biggest pick your own pumpkin patch' in the UK. Take your pick of the rainbow and find your perfect pumpkin, in twenty different varieties. From traditional orange to green, blue and even white pumpkins, each pumpkin is unique and perfect for carving later in the month.
The farm is open every weekend in October, tickets start from £4 during peak season. Farmer Copleys is around a forty-minute drive from Leeds city centre and can also be accessed from Streethouse train station (3 stops from Leeds).
Yorkshire Pumpkins
Yorkshire Pumpkins open their fields to pumpkin pickers on Saturday 16 October and Sunday 17 October for an early weekend pick before welcoming guests every day from Thursday 21 October until Halloween. They recommend bringing wellies, gloves (pumpkin plants are covered in spikes), a camera and a very strong bag to carry your pumpkin home in.
Tickets cost £1 to enter but will be taken off the price of your chosen pumpkins. Yorkshire Pumpkins is located in Lodge Farm, Cundall and is around a fifty-minute car journey from Leeds city centre. Due to the remote location, we would not recommend travelling by public transport.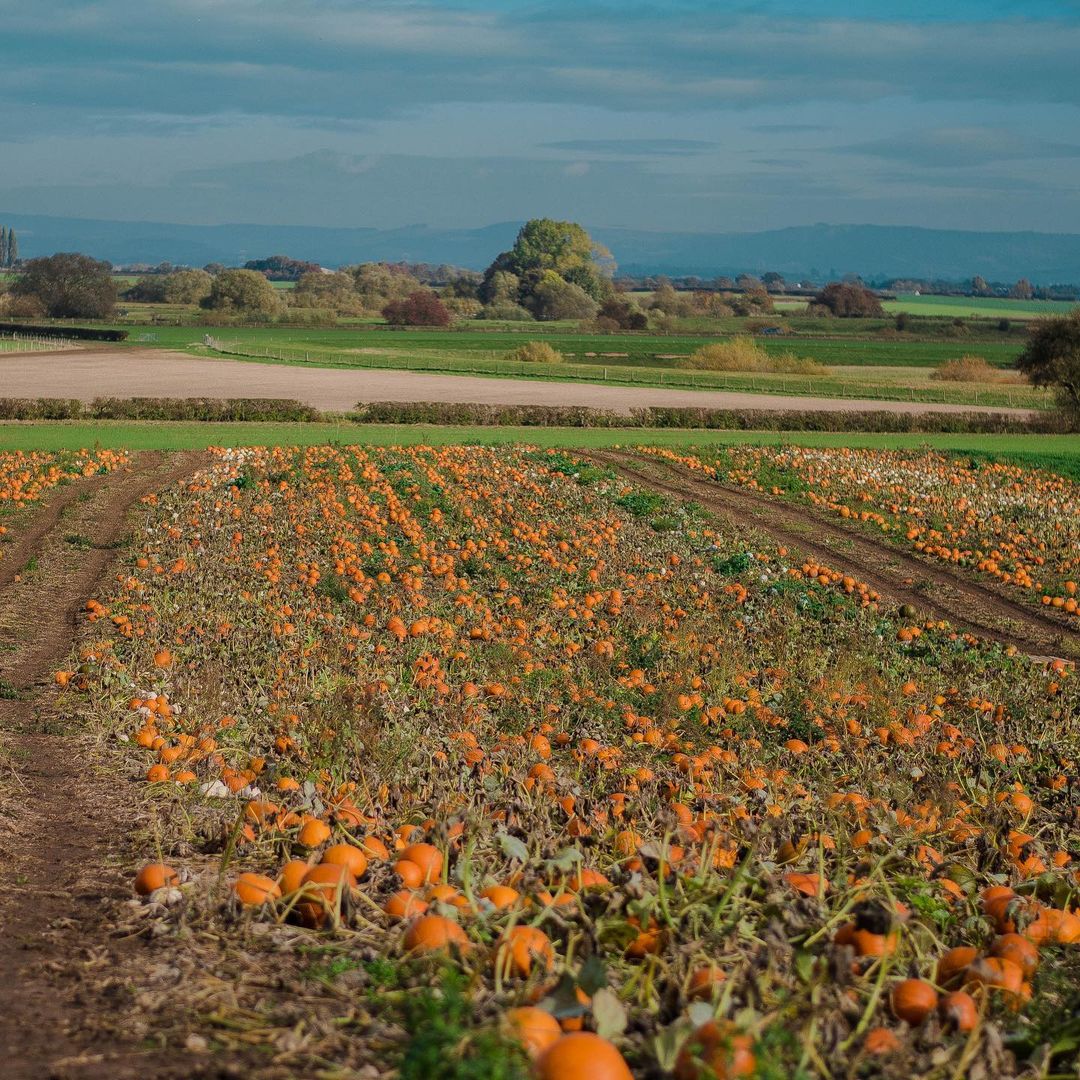 Spilman's Pumpkin Festival
Having planted over 80,000 pumpkins, Spilman's Farm boasts to have 'pumpkins for everyone' across their ten-acre plot. Located on a family-fun-farm, visitors have the choice of picking orange and white pumpkins, gourds and squashes before heading to the carving barn. There are also fairground rides, pumpkin slingshots, corn cannon and indoor pick your own pumpkin tents to keep both children and grownups busy throughout the day.
The Spilman's Pumpkin Festival will be open every weekend in October, just remember to pre book a ticket between 9 am and 3.30 pm to avoid disappointment. Spilman's Farm is located north of York and takes around an hour to reach by car from Leeds city centre.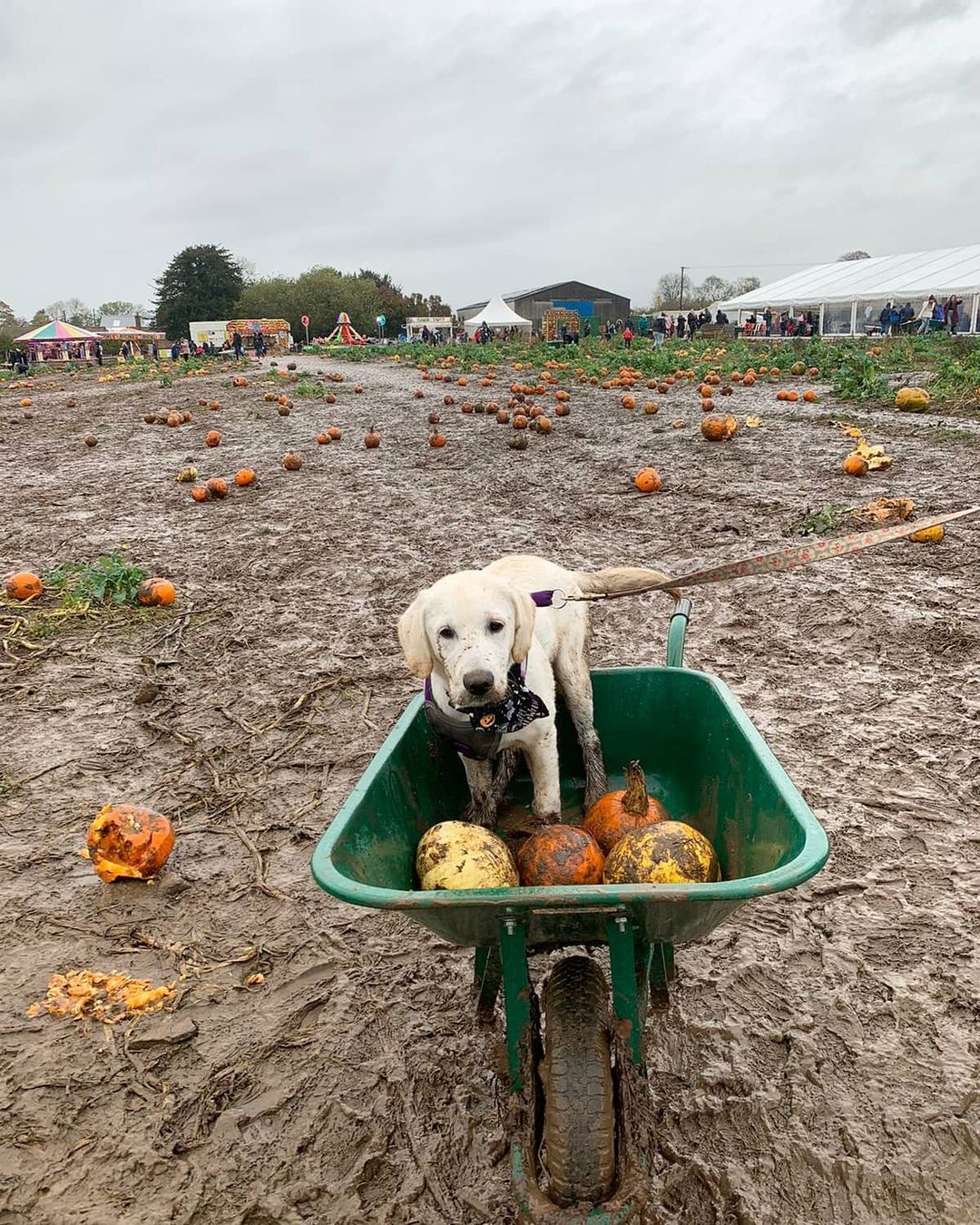 Birchfield Farm Pumpkin Festival
Want to go pumpkin pickers without the crowds? Birchfield Farm offers the ideal solution. The farm is usually known for its ice cream, but will be transforming the farm to host a pumpkin festival throughout October.
On Instagram, Birchfield told their followers:
"Our Pumpkin festival will start on 3 October 2021 and run every day till the 31st. We are so excited for this year and the pumpkins are looking amazing. We have grown lots more pumpkins and varieties from the small to the extra large, from white to warty!"
There are no tickets required for Birchfield Farm's pumpkin festival, you simply need to arrive between 10 am and 4 pm to enter. The prices of individual pumpkins start at £1. Birchfield Farm is just north of Harrogate and is around a sixty-minute drive from Leeds city centre.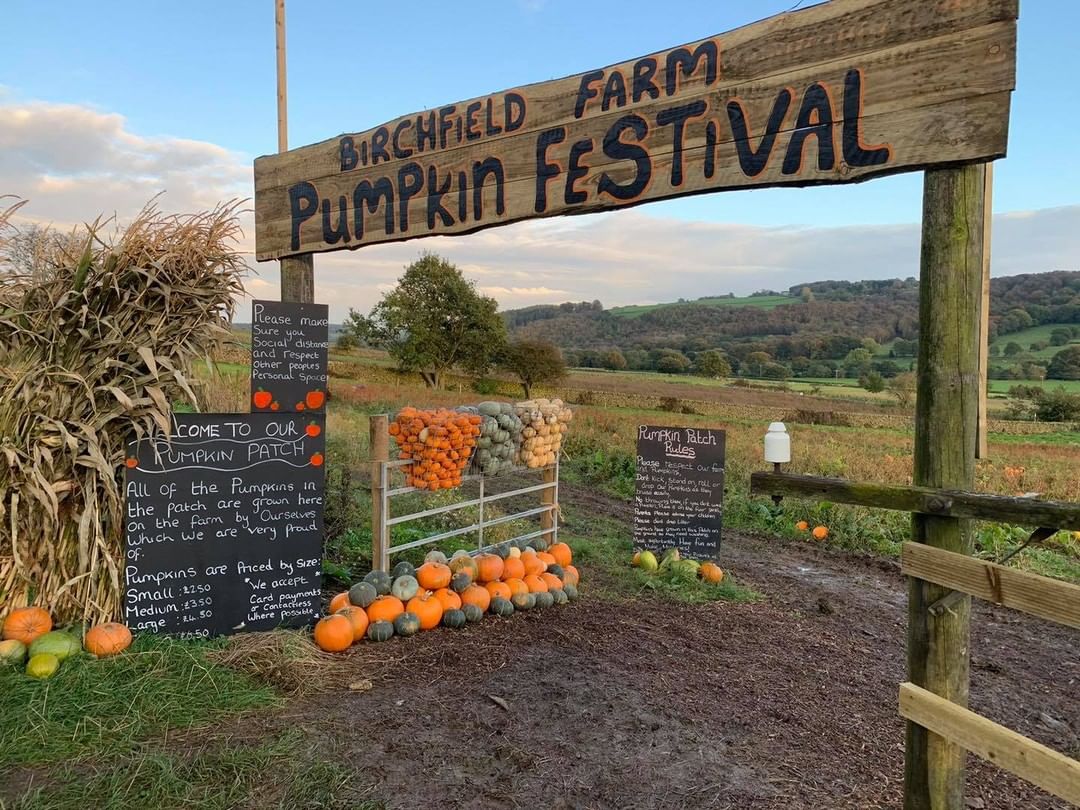 Balloon Tree Farm Shop and Café
For those searching for an understated pick your own patch, Balloon Tree Farm are open every day, waiting for prospective pumpkin pickers.
On their Instagram they state that:
"All you need to do is grab one of our wheelbarrows from the field entrance, pick any and all the pumpkins you would like, head back to the Berry Barn or Shop to pay for what you've picked, then return your barrow to the wheelbarrow park. It's as easy as Pumpkin Pie!"
The Balloon Tree Farm Shop and Café is located on the outskirts of York and around a sixty-minute drive from Leeds city centre.
Feature Image: Birchfield Farm