As we approach St. Patrick's day it's important we talk about the famous Irish stout loved by people all over the world.
There are so many pubs in and around Leeds that provide a lovely cold pint of Guinness, and I'm sure we could keep updating this list forever but here are some of our favourites.
But what makes a good pint of Guinness? There are five crucial stages to achieving the perfect pint of Guinness. First of all, you need to use a clean, cool branded glass- this is essential to get you off to a good start, a warm dirty glass is just a disaster waiting to happen.
Next, pour the first part of your two-part pour at a 45-degree angle until it's 3/4 full. Now you need to be patient, and allow the drink time to settle. Top up by pushing the handle away from you, leaving a 15-21mm dome-like head. Again, let your drink settle and admire your perfect pint of Guinness.
Templar Hotel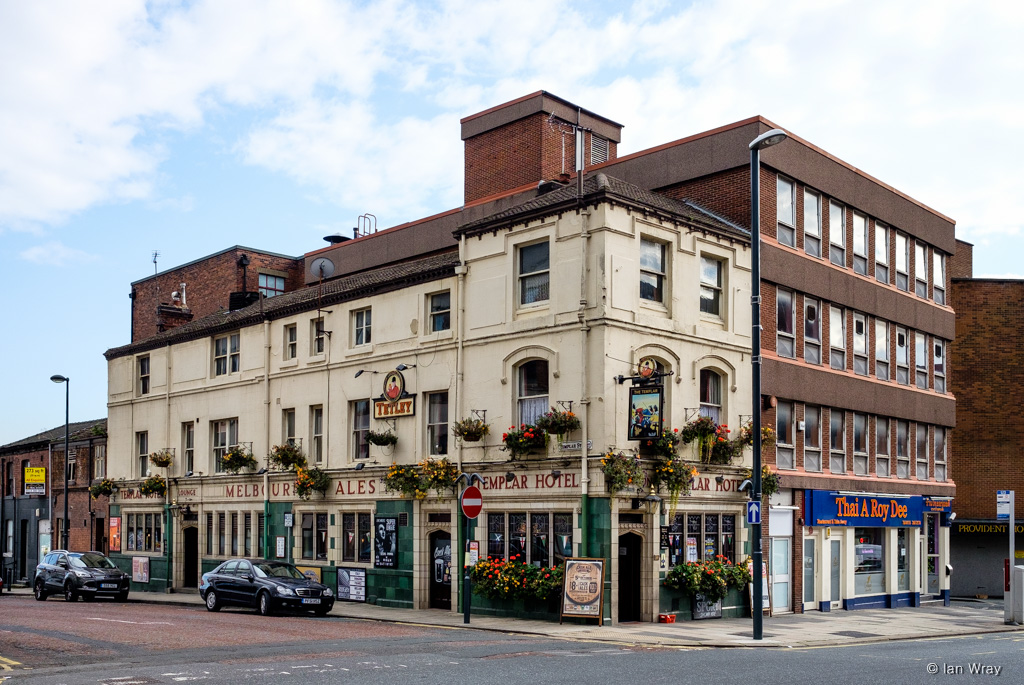 This spot is a bit of Leeds legend, with the original 1927 wood panelling, booths, stained glass and bar still holding out it's completely steeped in history. On top of all that, it's a fantastic spot to grab a quiet pint and especially a pint of Guinness.
Where to find them: Templar Street, LS2 7NU
Whitelock's Ale House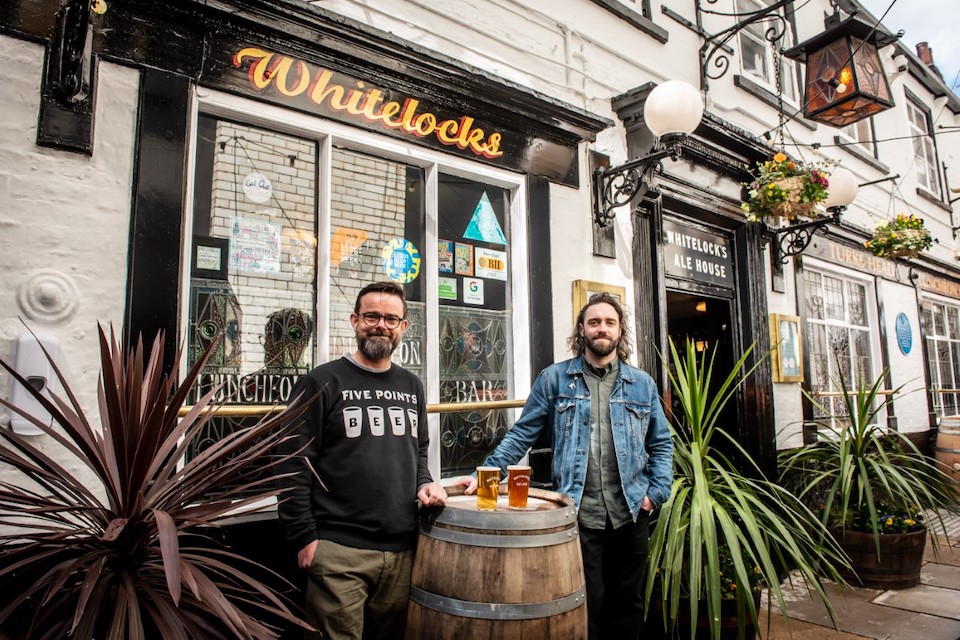 Whitelock's is the oldest pub in Leeds, founded all the way back in 1715, their popularity in Leeds has never faltered. With a lovely cosy atmosphere during the colder months and sun trap outside seating to spend the summer days – Whitelock's will always be near the top of our list when recommending pubs around our great city. They've been included in CAMRA's Good Beer Guide 41 out of the 47 years it has been published and of course you'll find Guinness on their taps.
Where to find them: Turks Head Yard, LS1 6HB
The Adelphi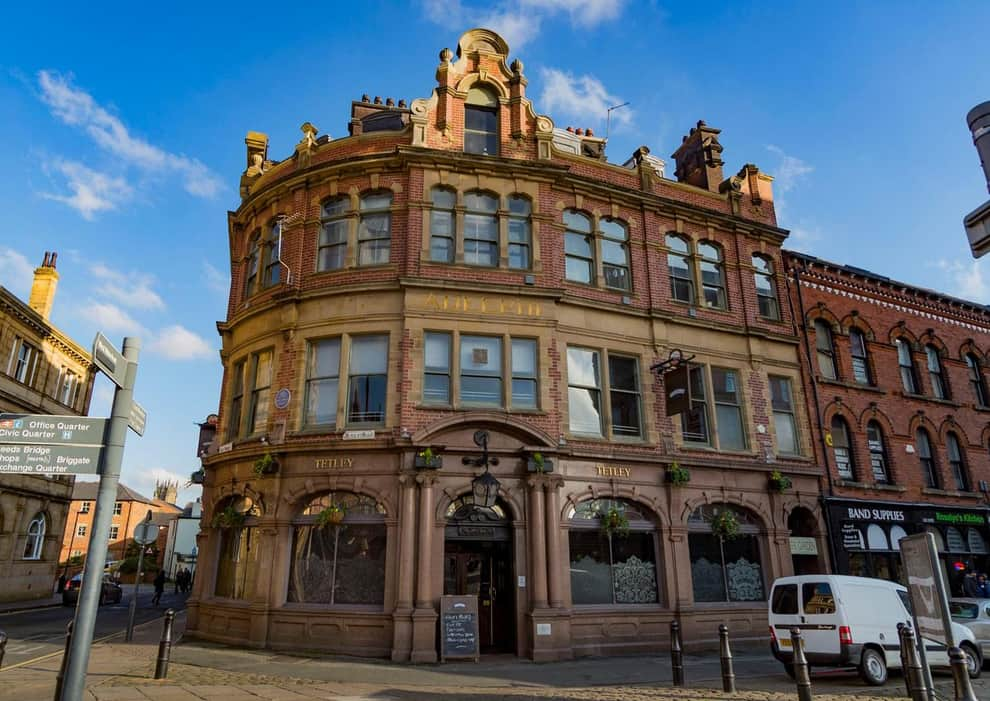 An abundance of late Victorian architecture, The Adelphi is the perfect setting for a casual yet distinctly memorable drinking and eating experience. Whether you're looking for a lazy lunch or family dinner, The Adelphi offers tempting and flavoursome food, an explorative drinks menu and an authentic, homely atmosphere to suit all occasions.
Where to find them: Hunslet Road, LS10 1JQ
O'Neill's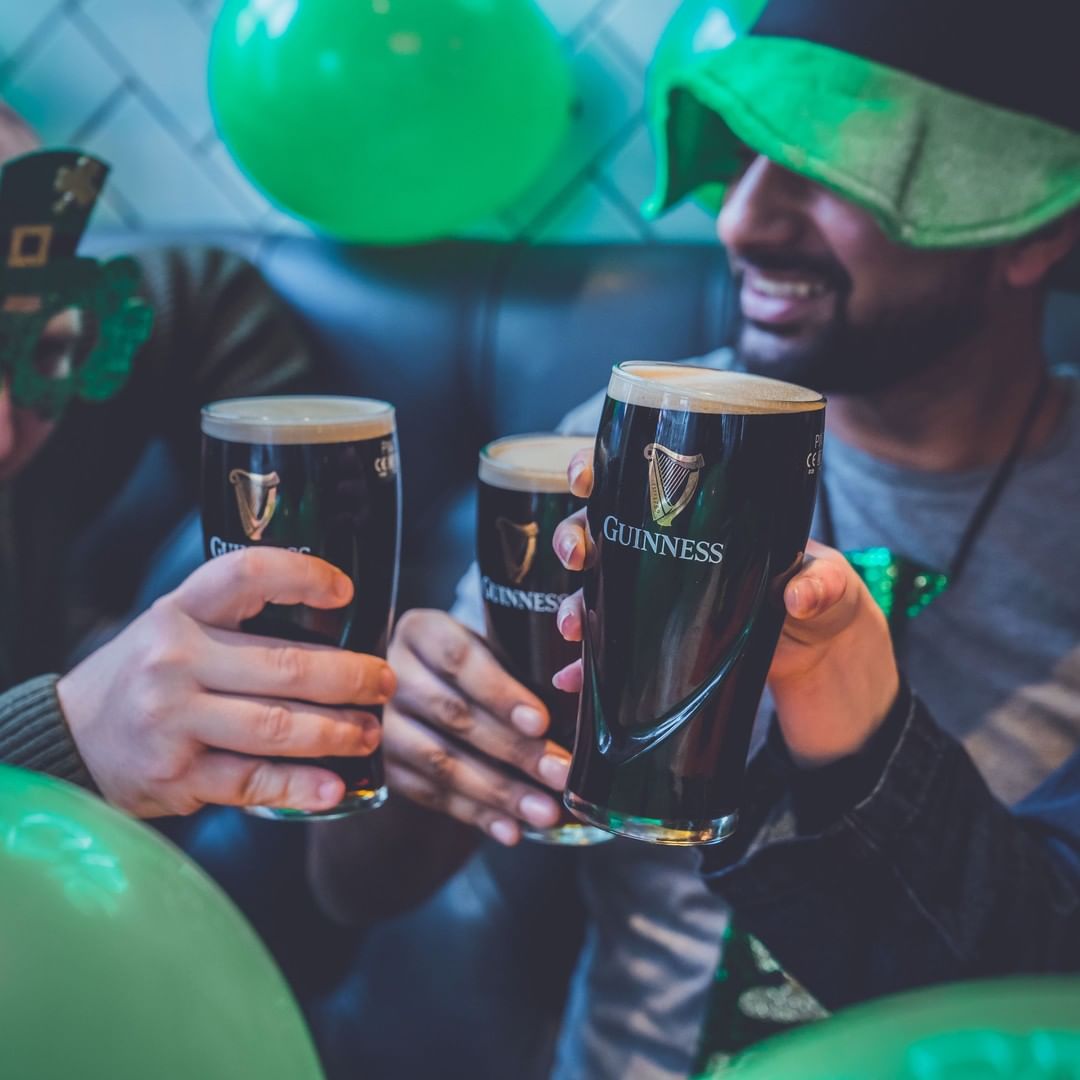 This friendly Irish pub in Leeds is just across the road from the train station and they are never short of Guinness – obviously. The atmosphere is great, just what you would expect from an Irish bar. If you're looking for a spot to celebrate St Paddy's day this year, you can't wrong giving O'neill's a go.
Where to find them: Boar Lane, LS1 5DA
Nation of Shopkeepers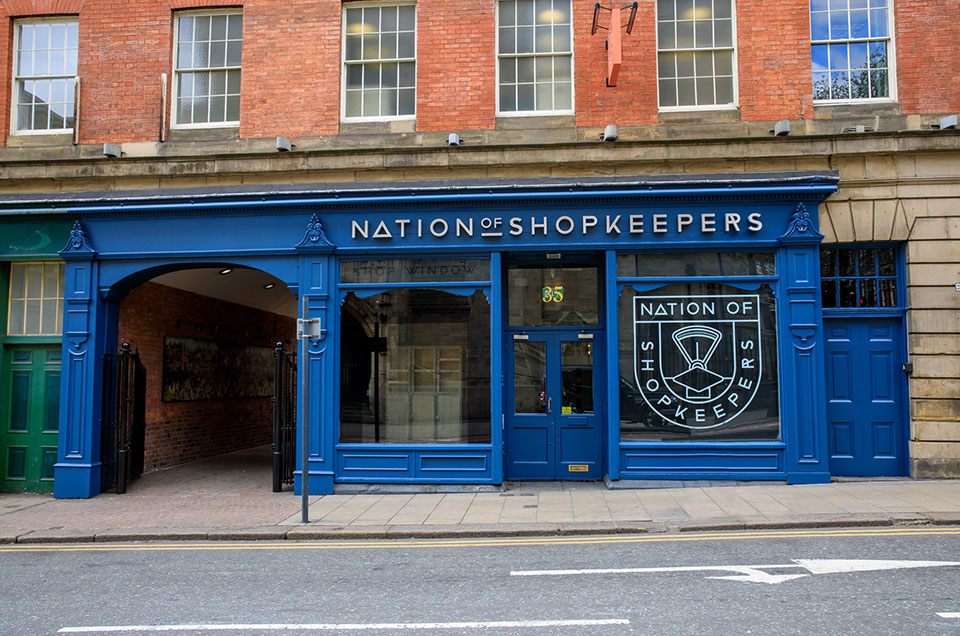 Not only a great spot in Leeds to grab a Sunday roast, Nation of Shopkeepers also pulls a lovely pint of Guinness. There's plenty of reasons to spend a full day here with the choice of the open courtyard or the cosy booths inside, as well as delicious burgers and fried chicken to accompany your pint.
Where to find them: Cookridge Street, LS2 3AG
The Brunswick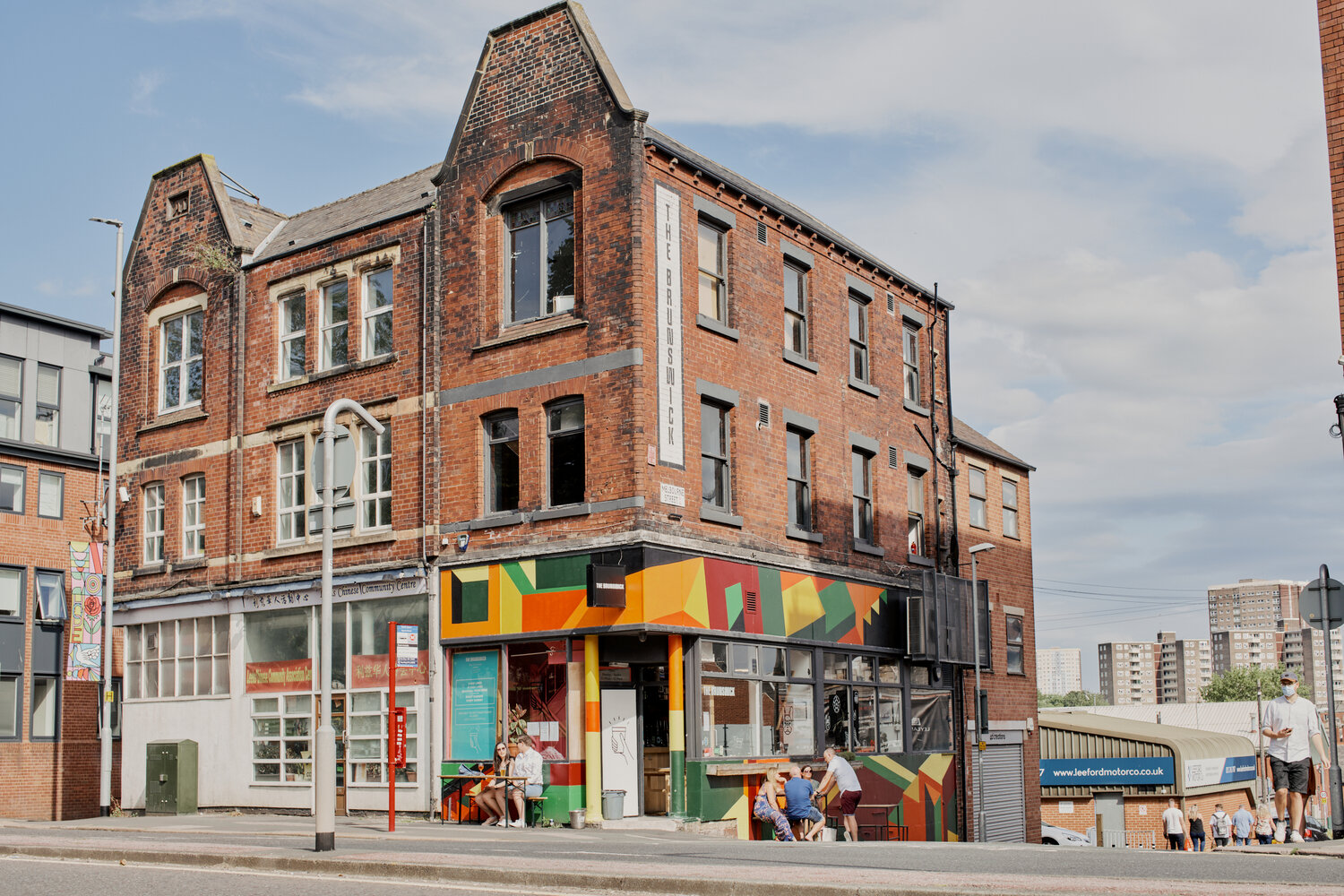 A firm favourite amongst Leeds locals, The Brunswick, has 9 keg lines, 6 cask lines, and over 50 beers in the fridges, it is most definitely a beer lover's heaven. So of course, they serve a very good pint of Guinness.
Alongside this, their food is all home cooked and made with the freshest ingredients. They also cater for vegans and vegetarians so everyone is made to feel welcome at this cosy, neighbourhood pub.
Where to find them: North Street, LS2 7PN
BOX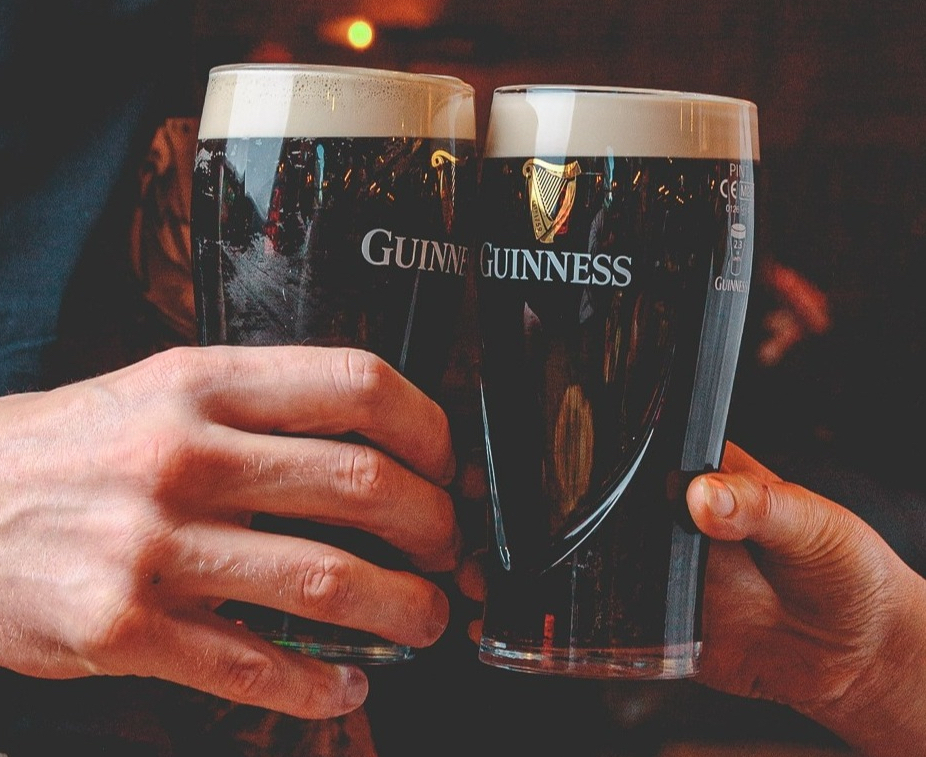 BOX is a go-to for any and all sports with locations in the city centre and Headingley, so you're never far from a cold pint of Budweiser or a bottle of wine. They've added a little something extra to your Guinness experience as you can have your face printed on the top of your pint, very cool.
Where to find them: Infirmary Street, LS1 2JS
Read more: Chow Down returns to Leeds for 2023 with new day parties, food festivals and Urban Garden