Hangover Poutine is the post-night-out meal you didn't know you needed.
Choosing that first meal after a night out can be a tricky choice- one wrong move and it's back to square one, or the toilet.
Usually, a chippy at 4am or a full english the next day is a safe bet to kill off that hangover and bring you back to your usual equilibrium, but what happens if you combine the two?
Apparently, you get a Hangover Poutine.
Available from the Disco Kitchen in Halifax, this all-in-one hangover cure certainly seems like one of the best night-after meals around.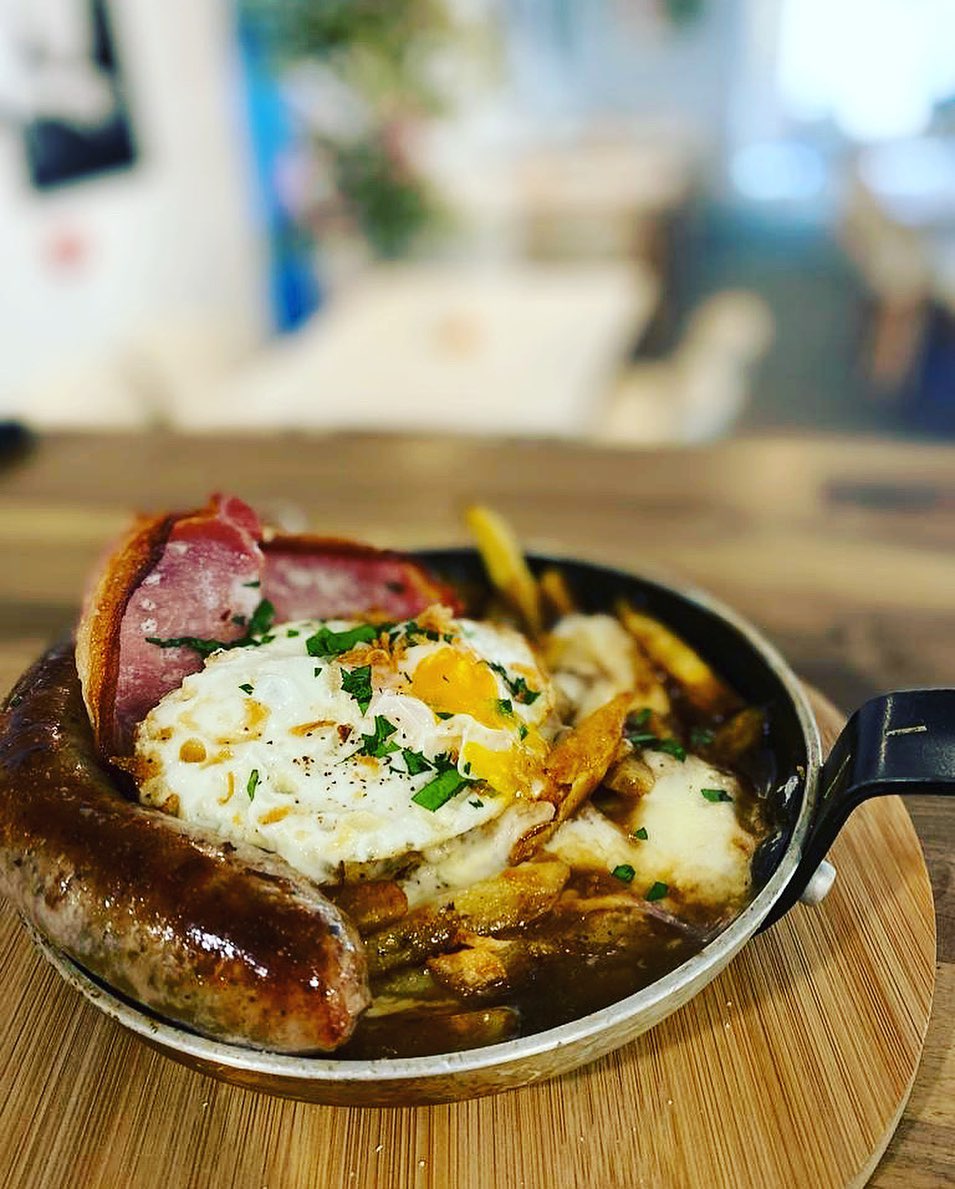 Picture crispy fries covered in a bed of gravy, topped with a fried egg, juicy sausage, crispy bacon and herbs: there's the perfect balance of carbs and nutrition in there to make that hangover disappear as quickly as a Powerade and Berocca would.
Disco Kitchen is a new venture for owners Lisa and Brian. Opening in April, the quirky cafe is an inclusive space, perfect for unwinding and partying alike.
Inspired by the audience of the Northern Quarter in Manchester, where you might see 'two retired ladies enjoying a shawarma over a glass of wine' sat next to a high-flying banker, the owners have embraced the commonality we all have: one of which being the need for a hangover cure.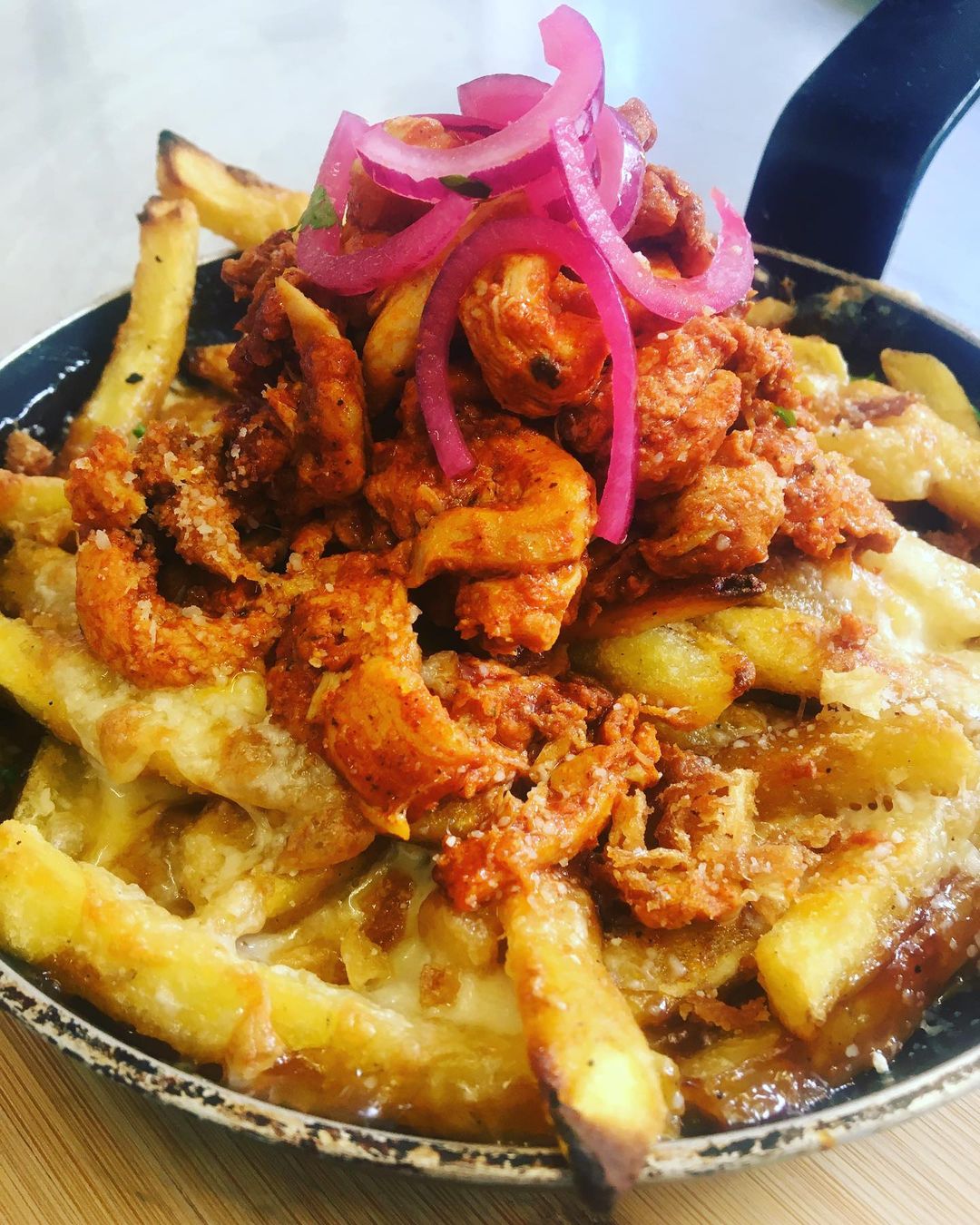 Read More: This bar near Leeds is serving pigs in blankets and stuffing on gravy-based pizzas
The creative menu is constantly changing according to the needs of their customers, but poutine is clearly a firm favourite. Other poutine options include the Ruby On The Rocks: chips covered in bourbon-roasted gravy and topped with a seemingly endless amount of cheese and tandoori chicken.
To try these flavours out for yourself, you'll have to head down to Halifax and get a seat next to the DJ. There are no reservations to be made here- all part of the inclusive ethos- so make sure to get there early doors to avoid disappointment.
Feature Image- Disco Kitchen