There's one place in Leeds that guarantees to leave you well fed without breaking the bank, it's Leeds Kirkgate Market.
Inside the maze of market stalls, there's plenty of hidden gems waiting to be uncovered and whether you fancy a hot dog, noodles or a huge slice of pizza, there's seemingly unlimited places to grab a bite to eat.
Whilst we certainly haven't uncovered all of the best places to eat inside the markets, here's a decent selection of our team's favourite places to grab lunch- including personal recommendations on the best dishes for under a tenner.
Bánh & Mee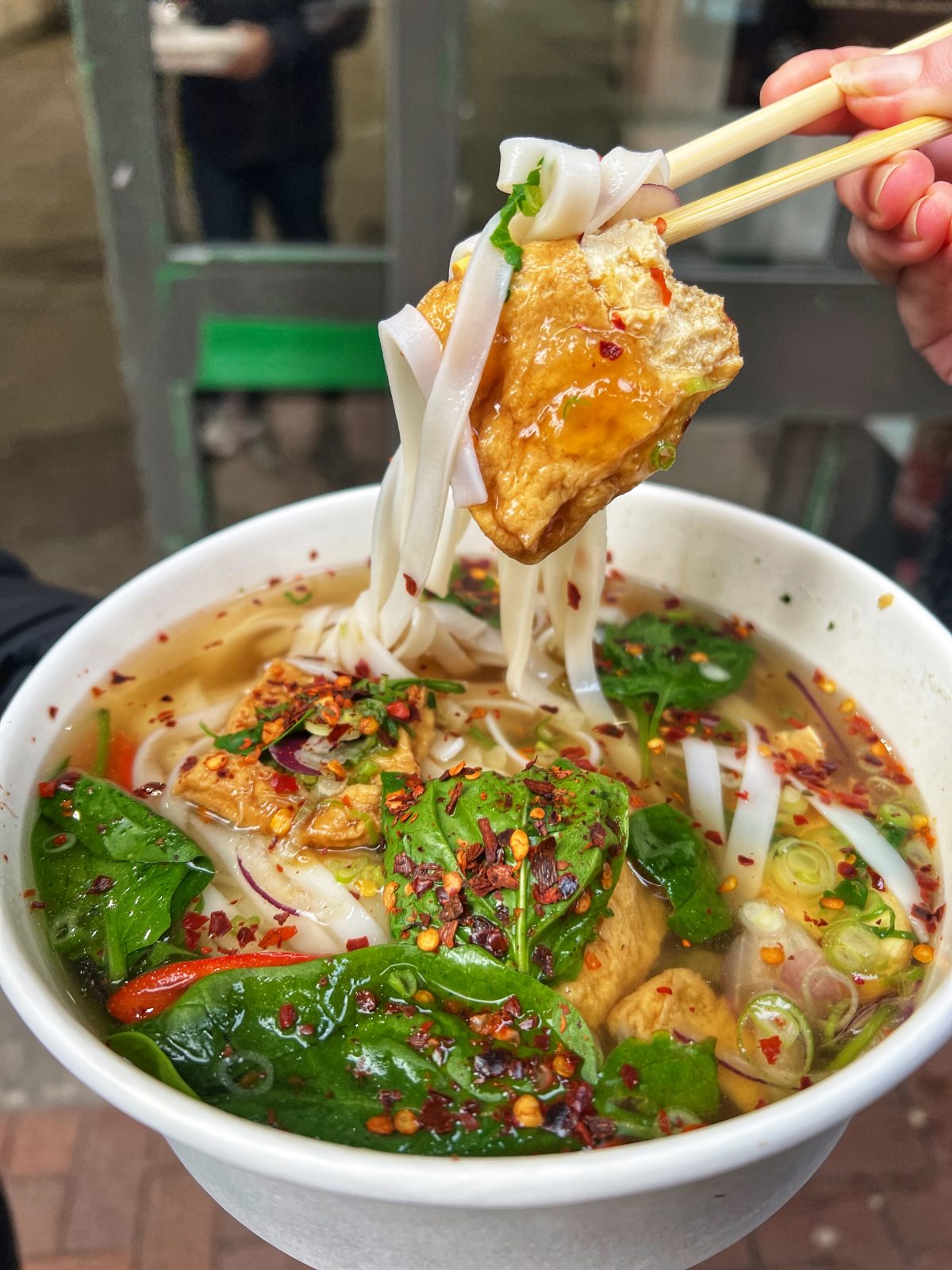 Bánh and Mee always has a queue at the markets – and for good reason. The family-run spot serves a huge menu of Vietnamese-inspired dishes, including bao buns, loaded fries, pho, noodles, rice boxes, summer rolls, spring rolls – and it comes out a treat every single time.
Hoot recommends: Chicken Siagon noodles or tofu and veggie pho
Khao Gaeng Thai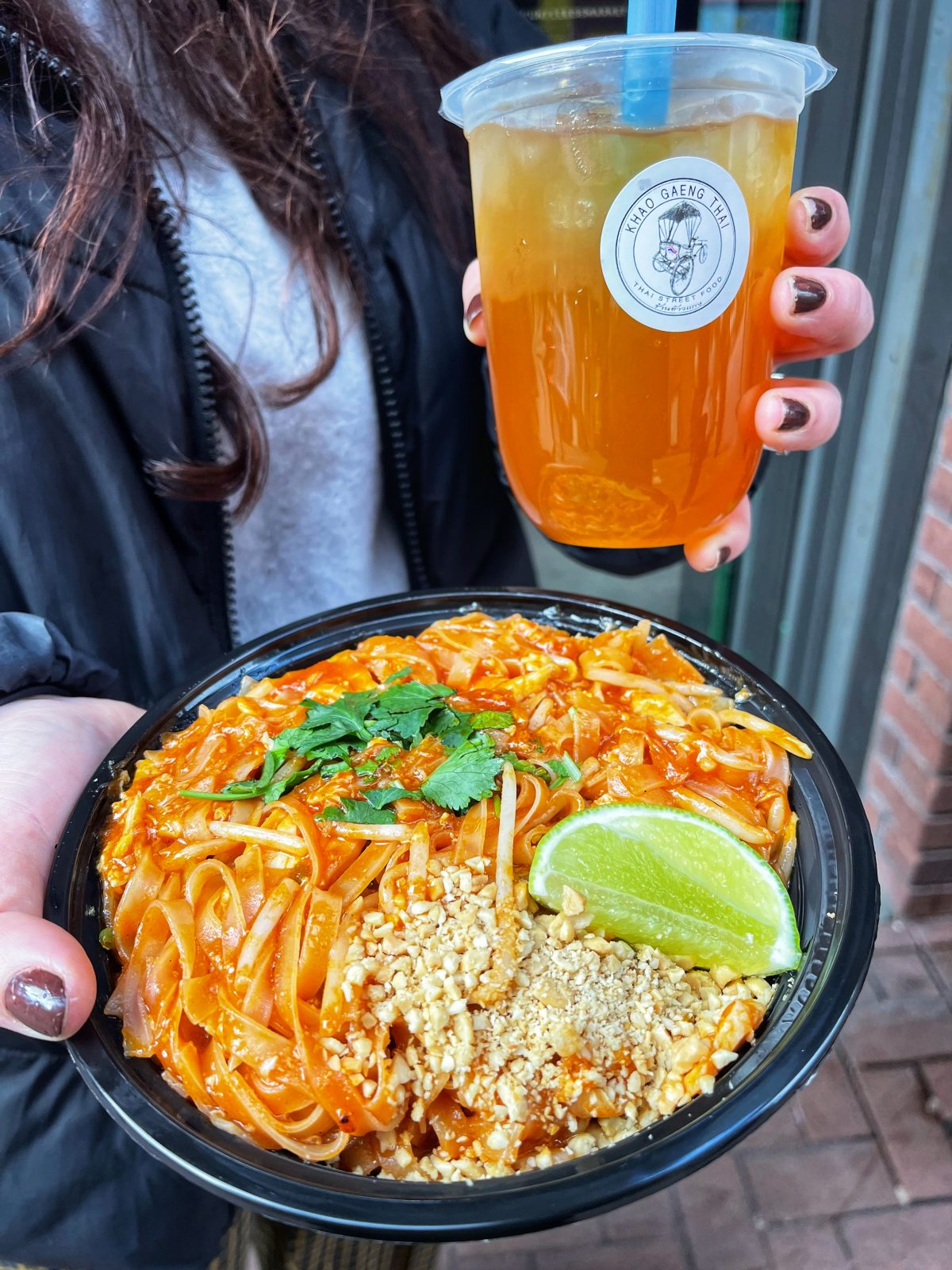 Located at the top end of the markets, you'll find red and white checkered tabletops and wooden chairs with a pretty wide-spanning menu of Thai curries and noodle dishes. Between the chow mein, pad thai, crispy chicken rice box and panang curry, there's something for every single lunchtime – and all under £7 too.
Hoot recommends: Chicken pad thai with a passionfruit green tea
Manjit's Kitchen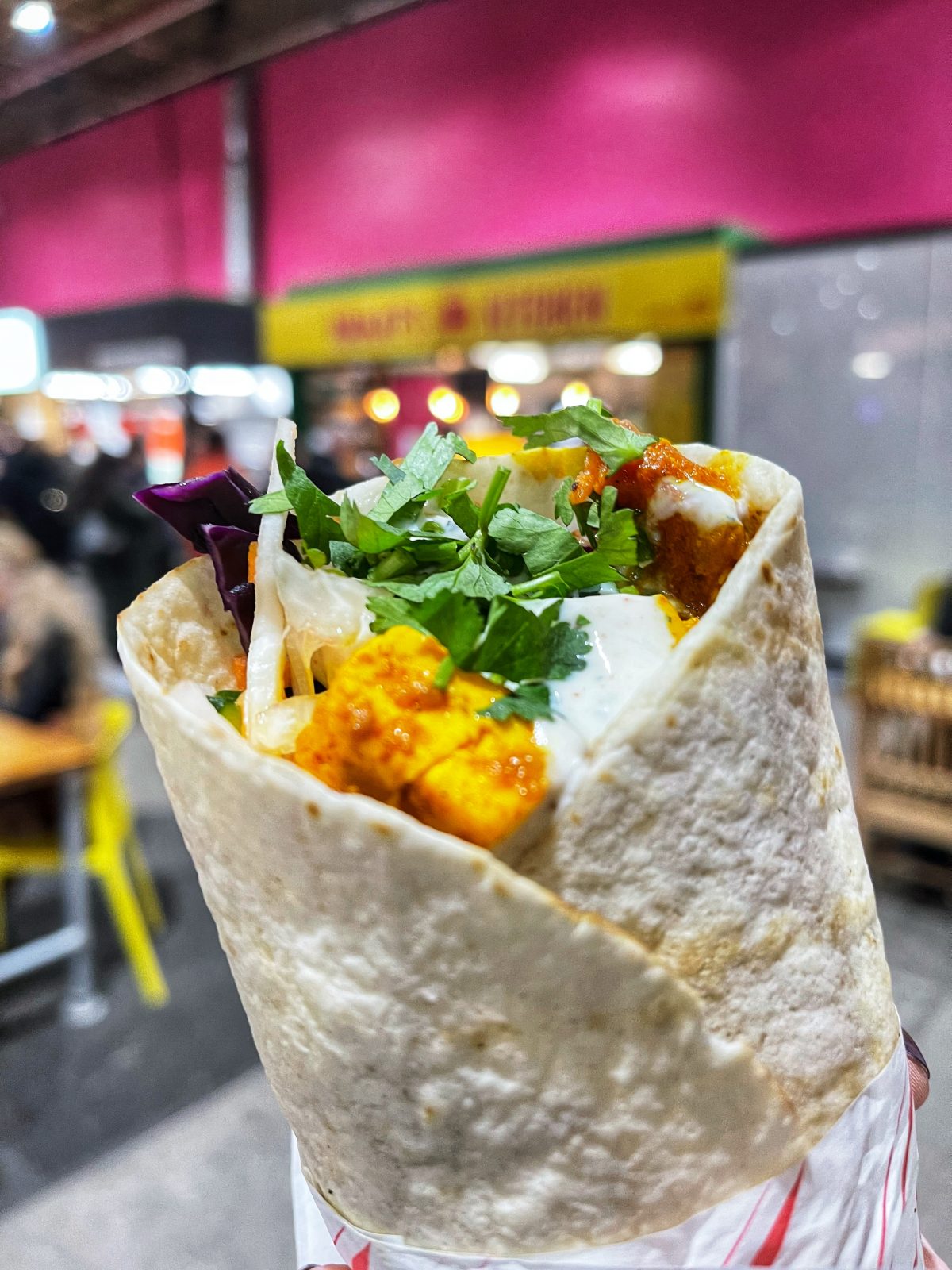 The menu at Manjit's Kitchen is considered in options and rich in flavour. There's Mango Lassi to soothe the lunchtime crowd and inventive options like pakora and chilli paneer wraps amongst classic favourites like onion bhajis, Thali bowls and Vada Pau, The Mumbai Sandwich.
Think Spiced mashed potato ball in a gram flour batter, green chutney, tamarind, dry garlic chutney on a beetroot bun, as just one example of the fusions of flavour the kitchen offers busy city commuters or those looking for a hot midday treat from the markets.
Hoot recommends: Chilli paneer wrap and a mango lassi
Read More: Manjit's Kitchen owner named in 100 Most Influential Women in Hospitality 2022
Fat Annies
View this post on Instagram
This is a fully-vegan option designed for people of all foodie preferences to enjoy. The hot dogs here are truly delicious, and convert even the most dedicated meat eaters to grab a tofu organic tofu and Beech Wood smoked in a German-style frankfurter.
Hoot recommends: anything off the specials menu or an Annie Mac Not Dog
ChopChop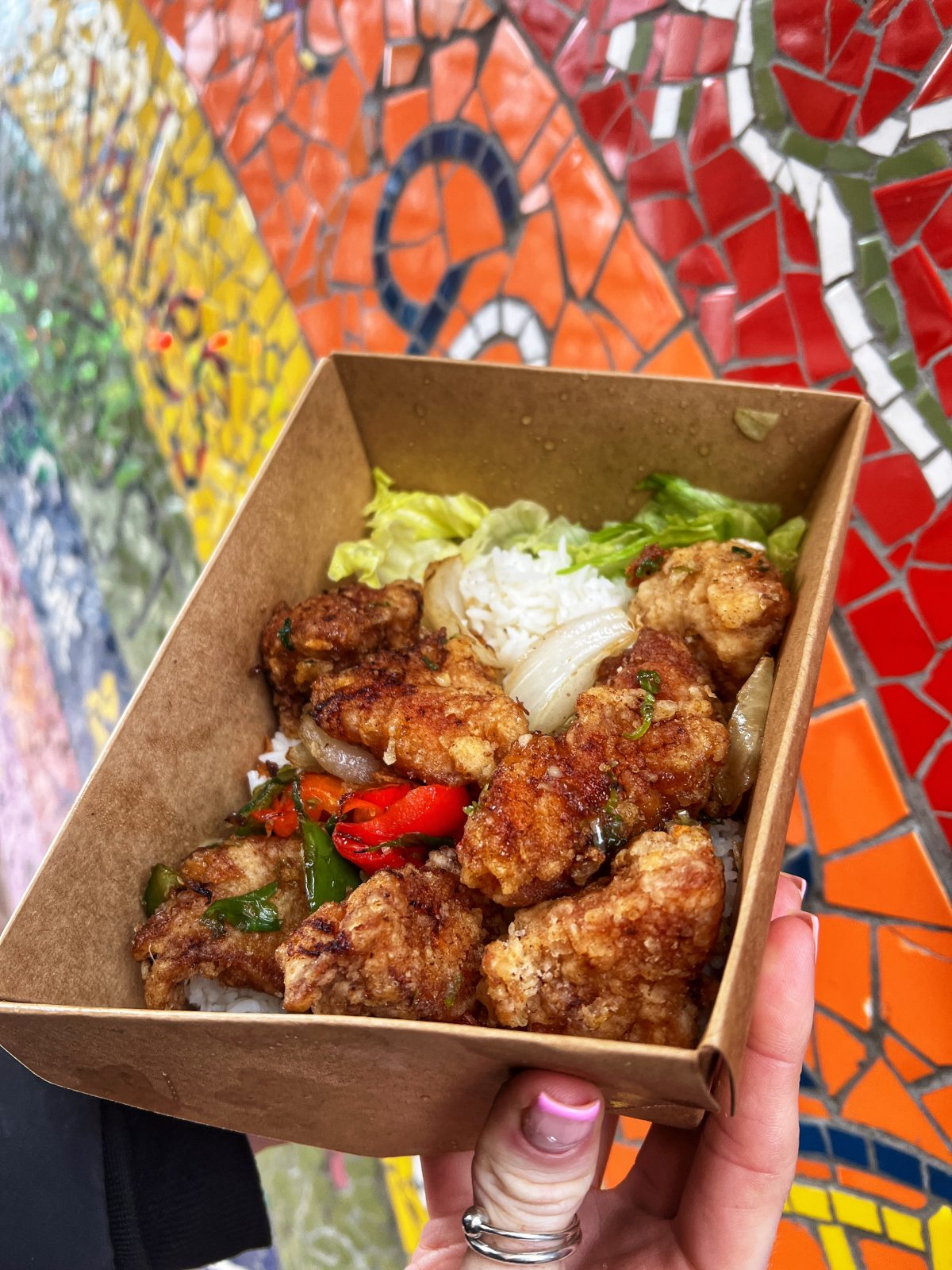 ChopChop is our go-to choice for those looking for a gluten-free option that doesn't skip on the flavour. salt and pepper everything. Choose a base of egg noodles, jasmine rice, fried rice and chips and then add sweet and spicy additions like five spice firecracker or HK chicken curry, sweet and sour chicken or a delicious portion of tempura-fried veggies.
Hoot recommends: Salt and pepper chicken with white jasmine rice
The Yorkshire Wrap Company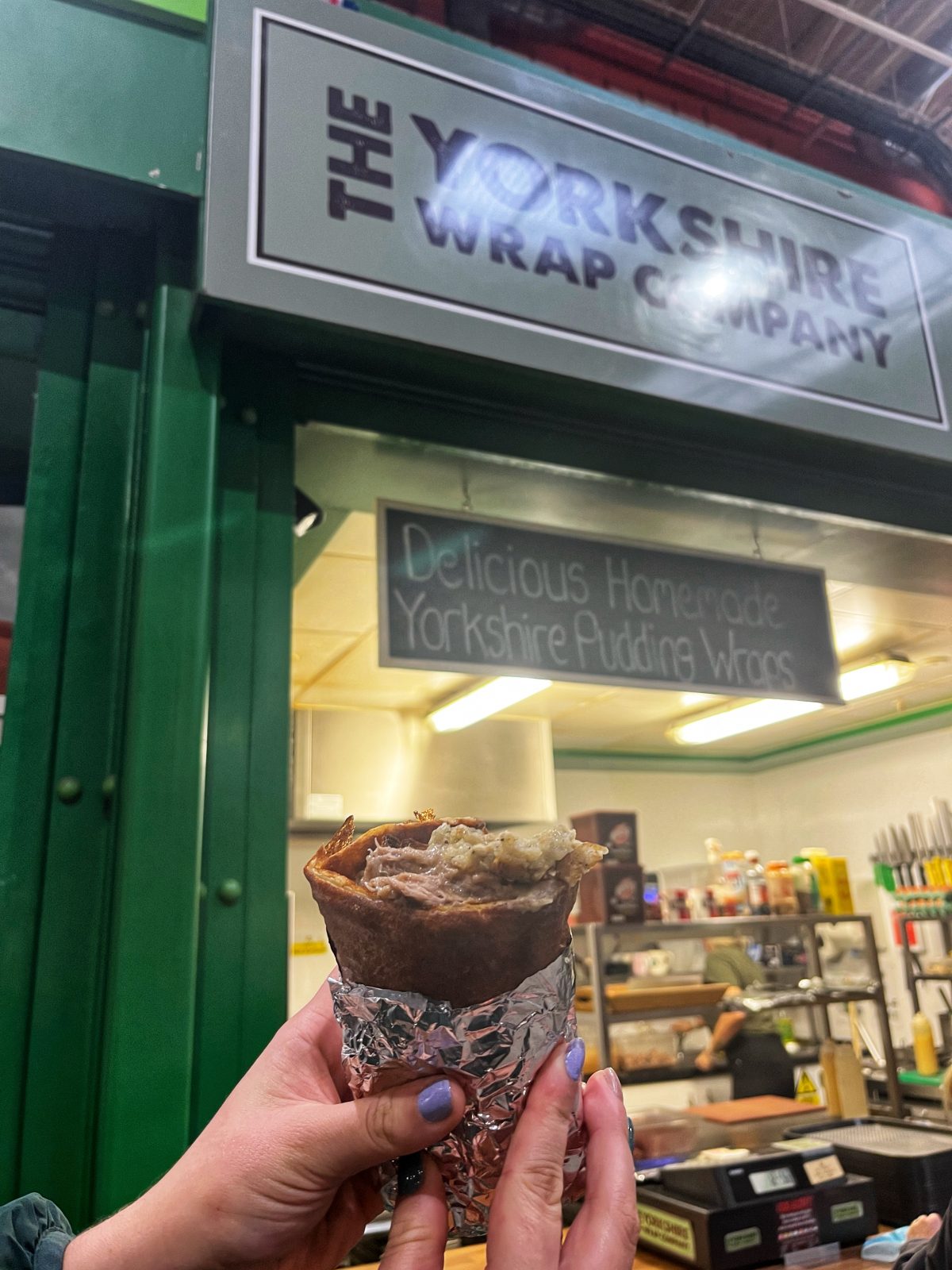 Serving up our county's delicacy in one moreish wrap, The Yorkshire Wrap Company has got its menu down to a tee. Offering a range of locally sourced meats and a board of ever changing specials, grab yourself a roast dinner inside a Yorkshire pudding wrap for the ultimate winter warmer dish, or if you arrive early enough, the brekkie options here are packed with bacon, sausage and egg.
Hoot recommends: Yorkshire pudding wrap with pork and stuffing
Pollini's Pizza Slice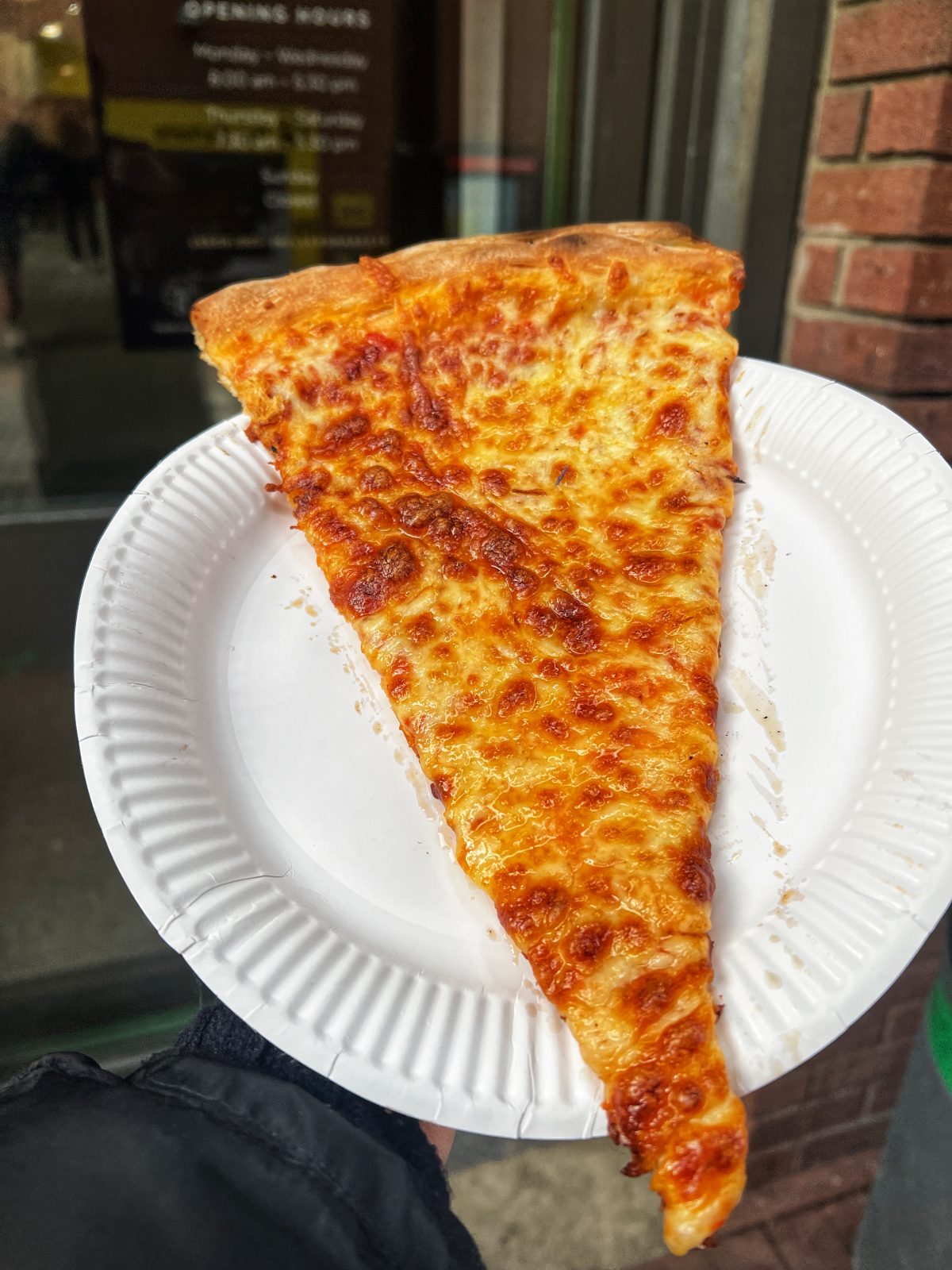 24 inch New York style pizzas by the slice- and there's seemingly unlimited topping options to choose from. The new pizzeria can be found right in the heart of Leeds Market, located just before the food court and seating area. Freshly warmed and £4 a slice, these pizza slices are the perfect lunchtime treat – and can even start a debate in their own right with pineapple on their pizzas.
Hoot recommends: Ham and mushroom or a simple margarita slice
Eastern Oven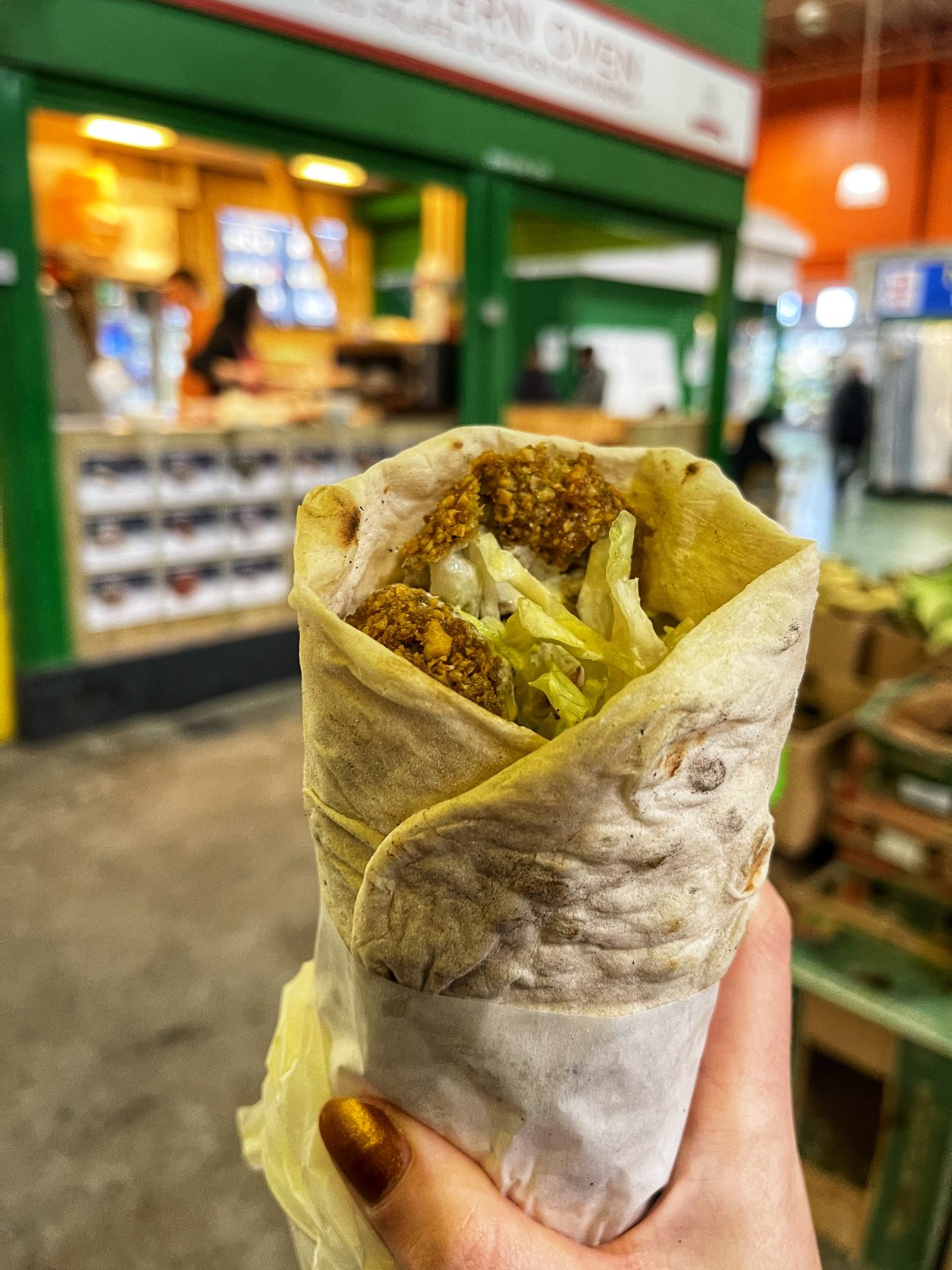 A family-run market spot is a popular lunchtime spot with veggies and meat-eaters alike. This place rolls each flatbread in front of your eyes before adding falafels, chicken shawarma, bags of tahini and salad too.
Hoot recommends: Falafel wrap with extra tahini
The Fisherman's Wife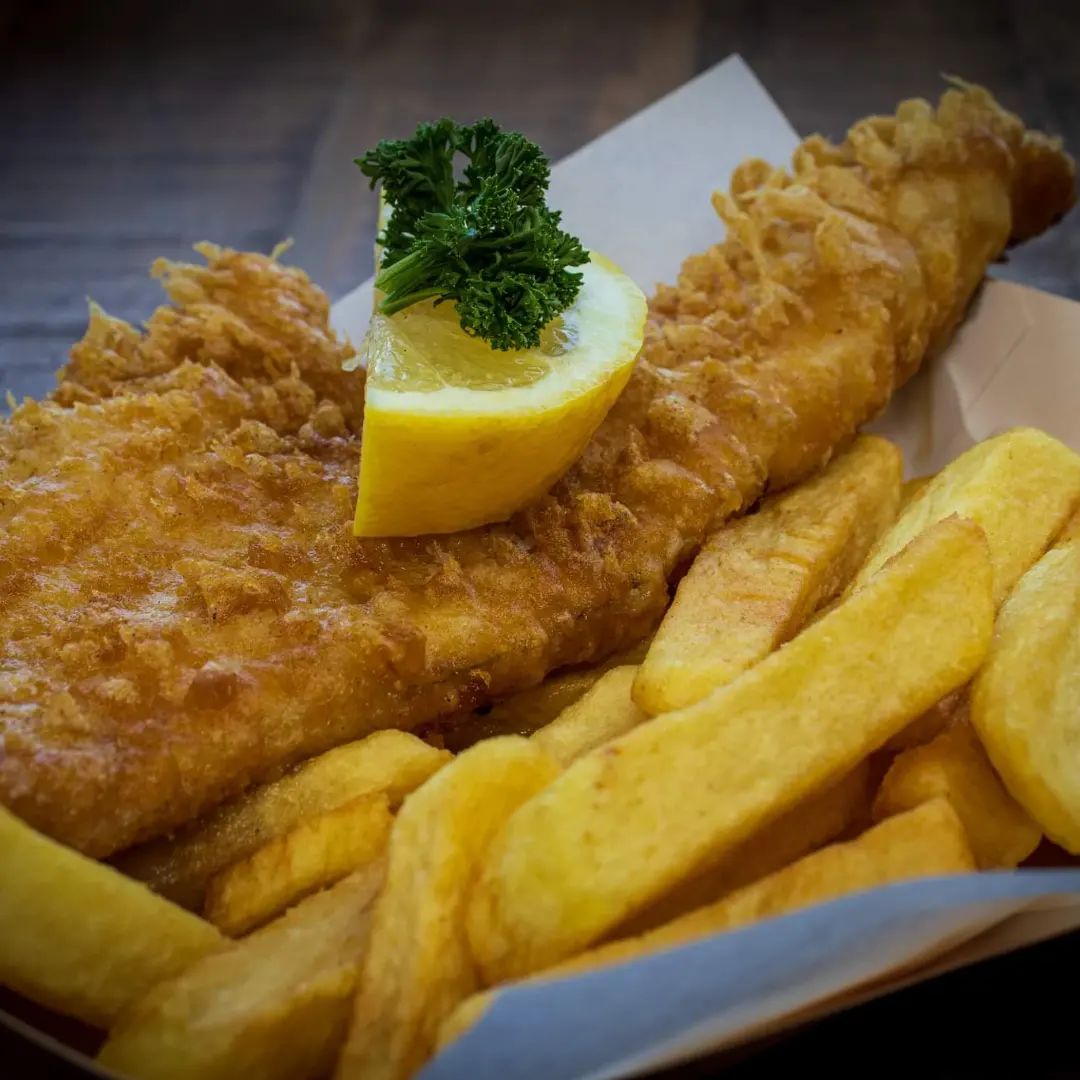 Now here's a name you'll recognise. The Fisherman's Wife has been serving up fish and chips to Leeds since 1960 when Jackson and May Reed-Stephenson bought a fish and chip shop in Halton, Leeds. Since then, there's been openings in Cross Gates, George Street and over in York too.
Today you can find your chippy fix inside Leeds Market where the team use locally sourced ingredients wherever possible to bring much more than just fish, chips, mushy peas and scraps.
Hoot recommends: Haddock, chips and mushy peas
M'Deena Street Food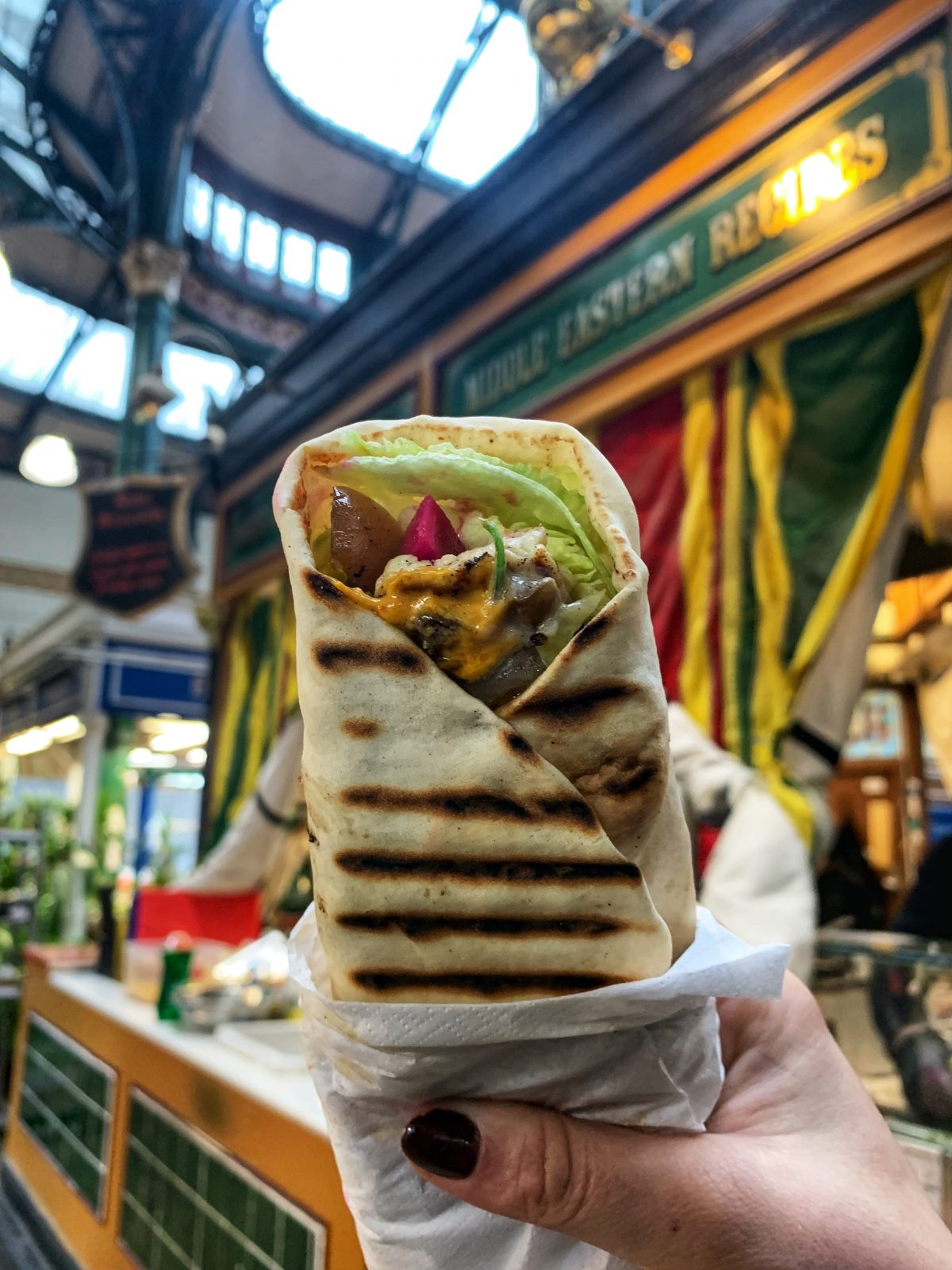 Those looking for a quick, easy lunch for under a fiver, M'Deena serves up a delicious selection of Moroccan takeaway options- and doesn't skip on the spices either. Choose from a range of falafel, halloumi and shawarma options, and lean on the beautiful tiled worktops as you watch the team prepare your order before your eyes.
Hoot recommends: Halloumi wrap with pickles and spices
Feature Image – The Hoot Leeds