A keen runner from Huddersfield has raised over £25,000 for the Motor Neurone Disease (MND) Association.
Richard Shaw, a 45-year-old medical engineer from Huddersfield, was left completely inspired by the strength and resilience of former Leeds Rhinos scrum-half Rob Burrow.
Shaw said that he felt inspired to set up his own challenge in order to raise money for the Motor Neurone Disease (MND) Association.
Richard ran seven miles for six days around his home town in Huddersfield, before embarking on a 16 mile run from the John Smith Stadium in Huddersfield to Headingley Stadium on the 6th day.
But Shaw did not stop here, he then completed the Rob Burrows Leeds Marathon meaning he ran a whopping 42 miles in a single day.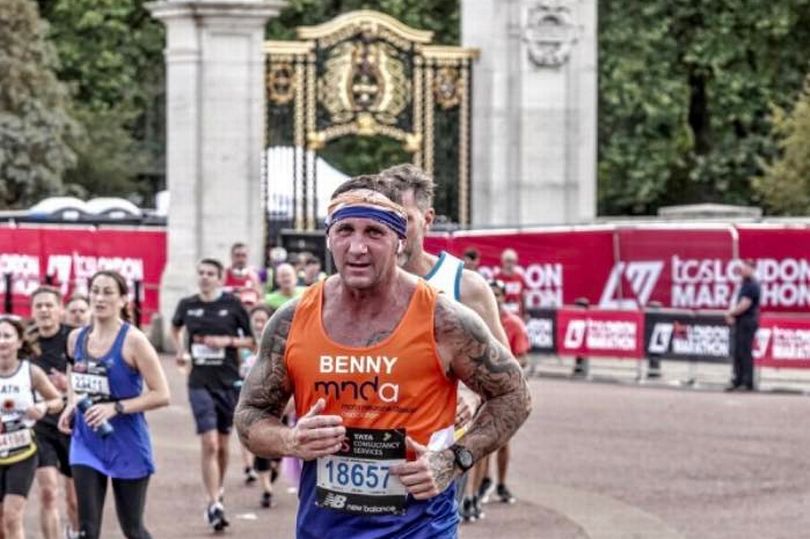 His friend Craig Williams told Leeds Live: "He is just a normal bloke, with a normal job, with four children and a wife doing amazing things to raise money for a great cause that is very dear to him.
"Without Richard and his efforts, myself and a few others from Huddersfield wouldn't be pushing ourselves outside our comfort zone and we wouldn't have signed up to do the marathon. Not only do we want him to complete his challenge but when he initially told me what he wanted to do he told me that his dream is to be stood in Harvey's Kitchen/Diner at Westgate with a big gold £20k balloon!
"Not only have people like Richard Branson and Kevin Sinfield sent him messages of encouragement having been inspired by what he is doing but the number of locals – runners and non-runners that joined him is truly inspiring."
Richard said: "I have loved every minute of it and I'm delighted by everyone who has helped and run with me and I can't wait to do more."
Read more: Lewis Capaldi announces intimate Leeds gig at The Wardrobe for festival ticket holders
Featured image – Richard Shaw (via Facebook)