A bar in Leeds is throwing a mega bottomless brunch party for the Love Island 2021 final and it sounds amazing.
There'll be a Love Island-themed playlist, a villa-themed menu, and free-flowing drinks to help you get the party started in proper Love Island style – plus a huge screen to watch the last episode on together.
If you've been hooked for the last eight weeks, then this is a mega way to see the series out on a high.
Serving up fun dishes that nod towards popular sayings on the show, the banter here starts from the off as you get stuck into treats like 'What a melt' wrap, 'come for a chat' chicken and the hilairiously-named 'doing bits' burger.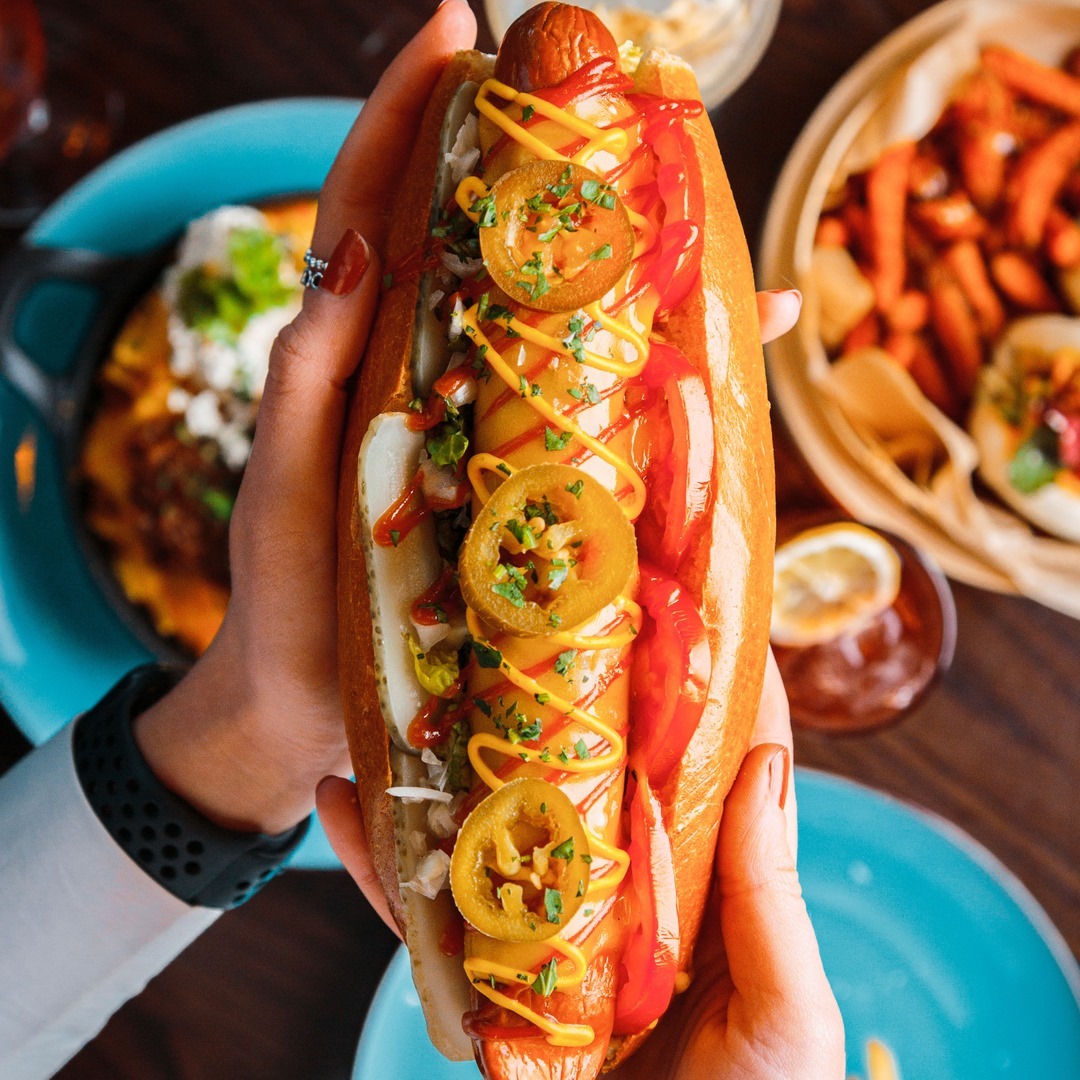 It's not all gimmicks, though, the food does sound pretty decent too. There's a plant-based 10″ Moving Mountains vegan hotdog loaded with vegan cheese, pickles, mustard, ketchup and jalapenos for the vegans, a Majora sunshine power bowl for those on a health kick, and a fun fish and chips twist with Katsu curry for those who just want to go all out on the carbs.
And that's not all. There are also some 'Casa A'More options' to be found here too – ranging from a 'coupling up' chicken katsu curry to a 'factor 50 frites' dish of sliced fillet steak, skin-on sweet potato fries, melted cheese, garlic, mushrooms and peppercorn sauce.
Elsewhere, further tempting options include the 'Chaldish' chicken with smoky maple and chorizo glazed half chicken, creme fraiche and skin-on fries, and a 'My type on paper' platter of loaded nachos, sticky chicken skewers, halloumi fries and salt and pepper calamari.
We think you'll agree, it all sounds pretty mega. Add in a nail-biting Love Island finale and some free-flowing drinks, and it looks set to be one of this summer's most raucous events.
Drinks choices range from everyone's favourite party cocktail, the Aperol Spritz, to pints of Coors and glasses of prosecco.
There's also a special Love Island 'Moving Mad' cooler, made from gin, mint, St. Germain, elderflower and prosecco; and listed in the T&Cs you'll find some more spritz options too: ranging from flavours like orchard apple to wild berry and orange blush.
Priced at £29.95, tickets include your entry, bottomless drinks, and one dish from the brunch menu.