Dogs are a man's best friend, so the saying goes – and it's not wrong. Neither is the saying if you want a friend, get a dog – the latter of which is often attributed to the 33rd US president, Harry S. Truman.
The takeaway? Dogs make excellent companions – and there are some absolute cuties waiting to find their perfect match at Dogs Trust Leeds right now.
Whilst there was a boom for puppy adoption in Leeds during the past year's successive lockdowns, things have started to slow as life has returned and families have gone back to work. For these gorgeous pooches, though, their need for a loving home is no less great.
Take a look at the dogs currently up for adoption at Dogs Trust Leeds below., you never know – one might just be your perfect match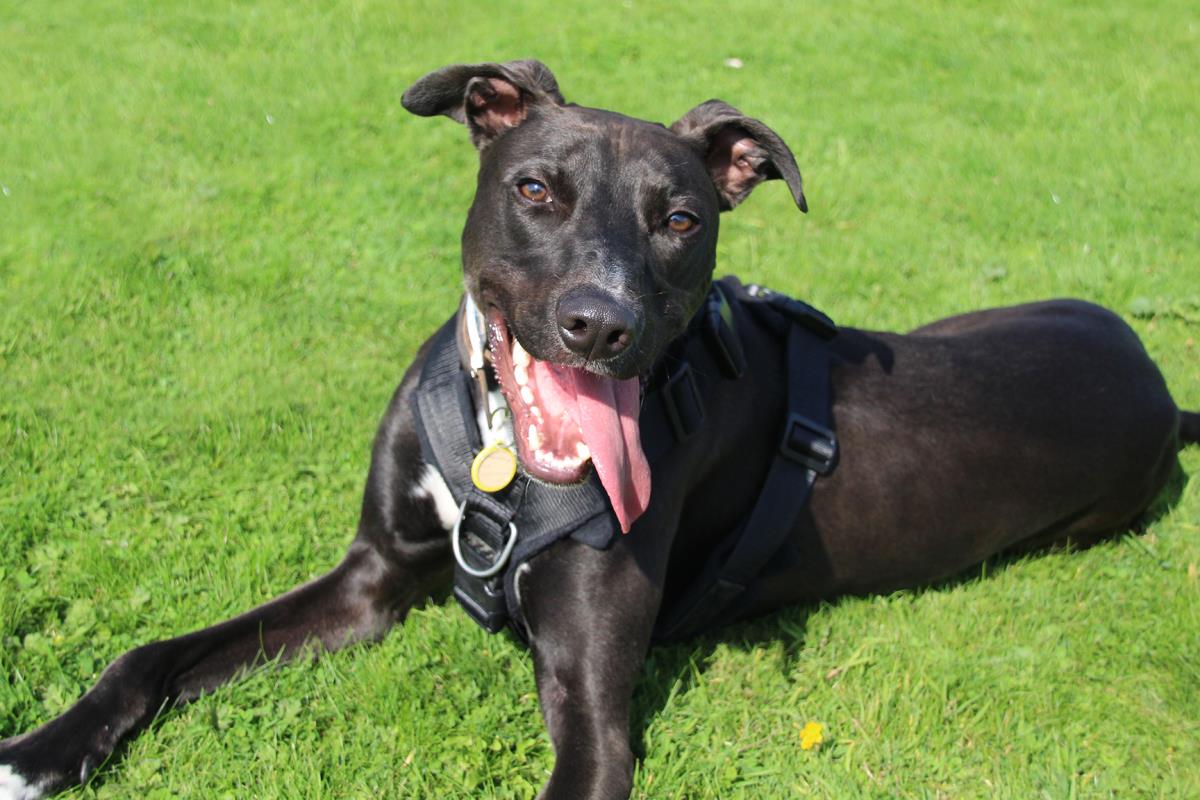 Beau
Bubbly 1-year-old Lurcher Beau has had quite an unsettled start to life, but is super friendly and loves people and dogs alike according to the Dogs Trust Leeds team. He's very playful with other dogs and will benefit from owners that can continue his training at home.
Whilst he loves to play and run, his bowed legs make tackling hills difficult -meaning he can't manage long days hiking, but gentle walks are fine. A "smart lad [sic] full of enthusiasm," he could potentially share with another playful dog and is fine to be rehomed with children over 16.
Find out more here.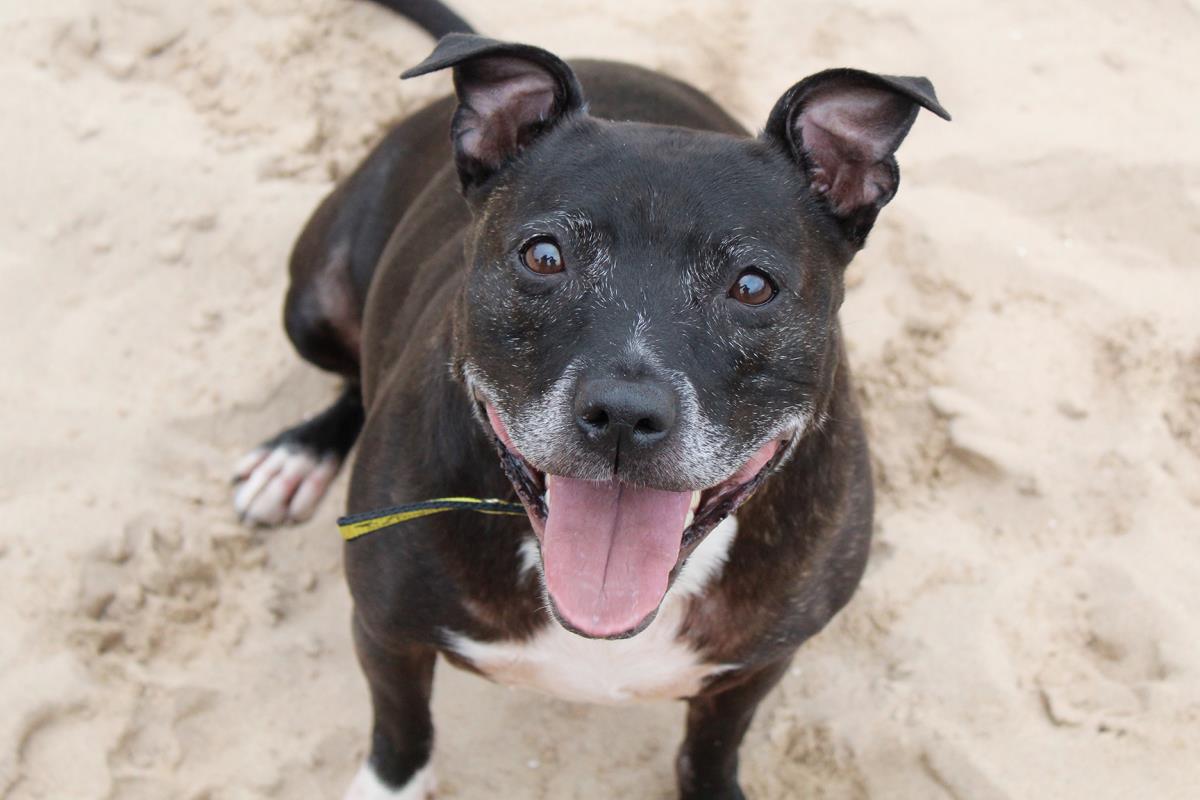 Cheka
Described as a "proper pint-sized staffy," Cheka's heart was broken after losing both her owner and her home. A real cuddle monster, she's still full of energy despite being nearly 8 years old so a decent-sized garden is a must for anyone looking to take her on.
She's a little unsure around other dogs and would need to be the only one in the house, she also likes her routine so a less adventurous owner who is around all the time would suit her well. Experience with bull breeds is also essential, as Cheka does need some additional training on the lead.
Find out more here.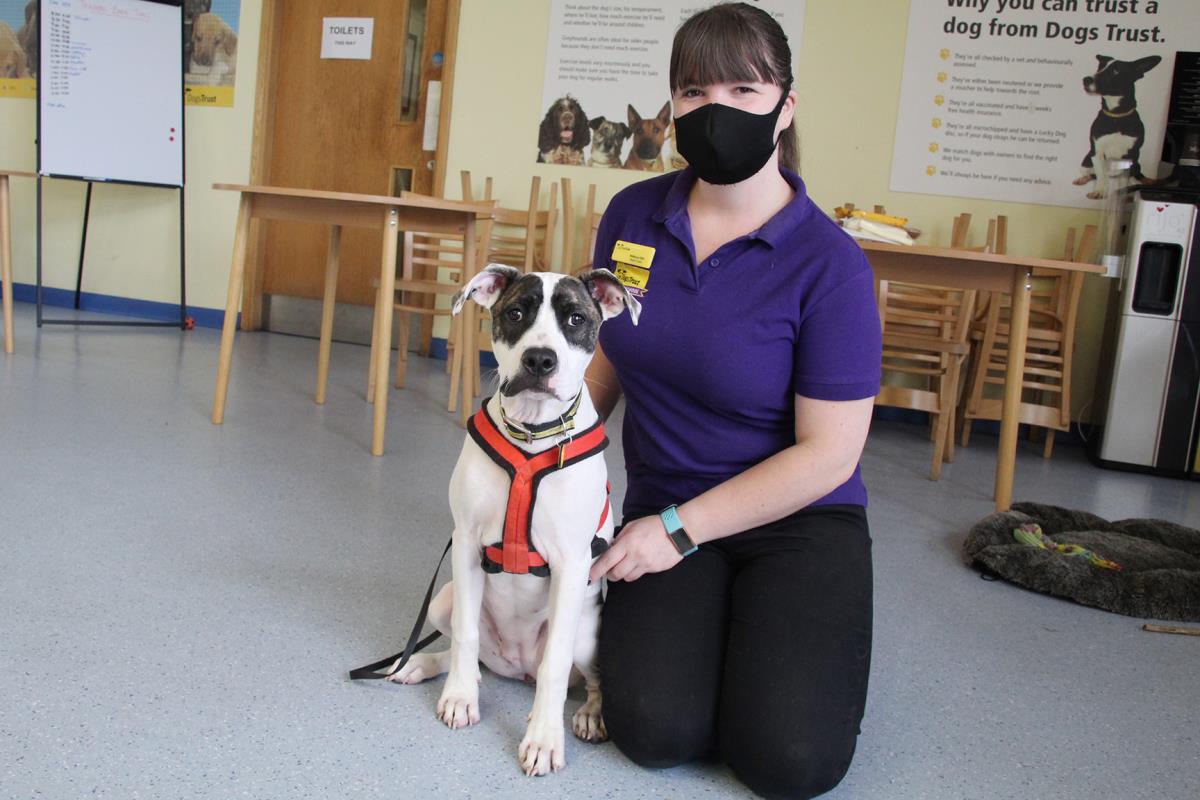 Coco
At just 5 months old, Coco is still just a young puppy who needs lots of love and training in her new home. An American bulldog, she's super sweet and friendly and has lots of love to give to everyone.
She's already mastered basic training, but will need to attend Dogs Trust Leeds dog school to continue this with her new owners. She'll also need to live with another confident adult dog to help with her anxieties, as she struggles with being alone at present and may take a while to settle into her new routine.
Find out more here.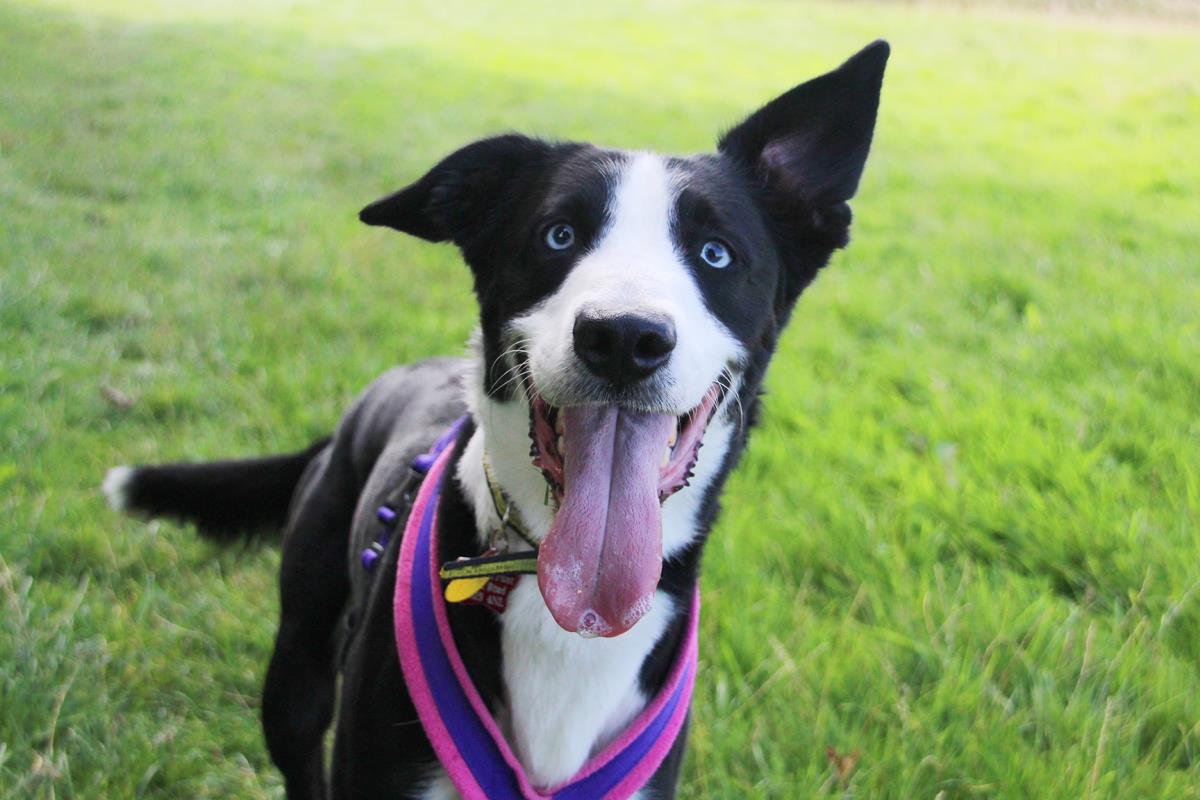 Harvey
Fun-loving collie Harvey is four years old but has led a sheltered life up until now and could with a little confidence boost at his new home. He will need patient owners who understand the Collie side of his need to train and must be the only dog in the home with no children.
Full of training potential, he loves learning new tricks with his handlers and is lots of fun to be around. Harvey loves to play fetch with a tennis ball and is ok around other dogs, albeit isn't always sure what to do with himself.
Find out more here.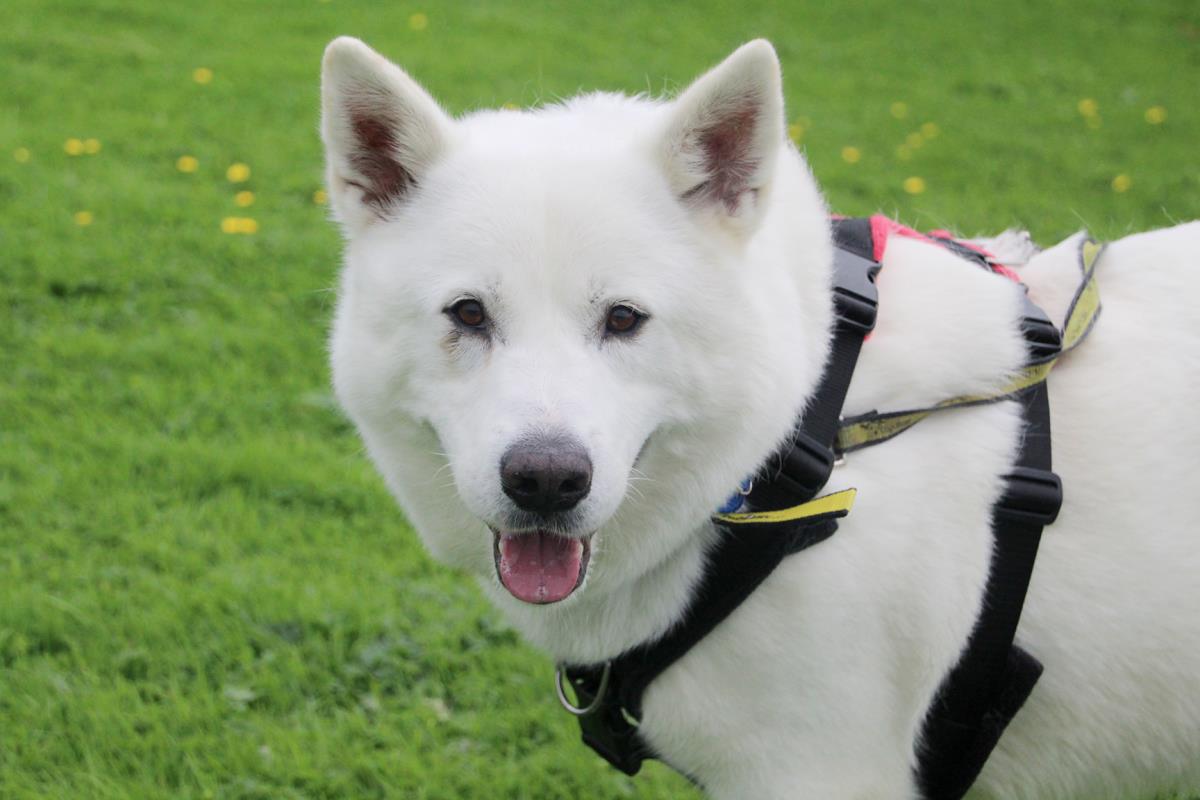 Winter
Seven year old Akita Winter is new to Dogs Trust Leeds and is a gorgeous-looking boy. Described by his handlers as a "big fluffy cuddle monster," he is not demanding for exercise and would suit a less active household that has a large, secure garden.
He requires ongoing medication for his legs and cannot be left alone for too long, as he gets anxious when his owners are not around. A dream to walk and a real foodie, he will need multiple visits to the centre and several home visits before he can be placed with a new family.
Find out more here.
There are currently 19 dogs listed on the Dogs Trust Leeds website, all deserving of a loving forever home. To take a look at them all, click here.
Feature image – Dogs Trust Leeds.