Call Lane is a truly legendary street which is famous for it's electric nightlife, and it's not hard to see why.
Call Lane has got everything you need for a fantastic night out on the tiles. It's a thriving hub full of trendy cocktail bars, late night clubs and delectable restaurants.
Here's a list of some of our favourite spots for you to stop by on your next visit.
The Maven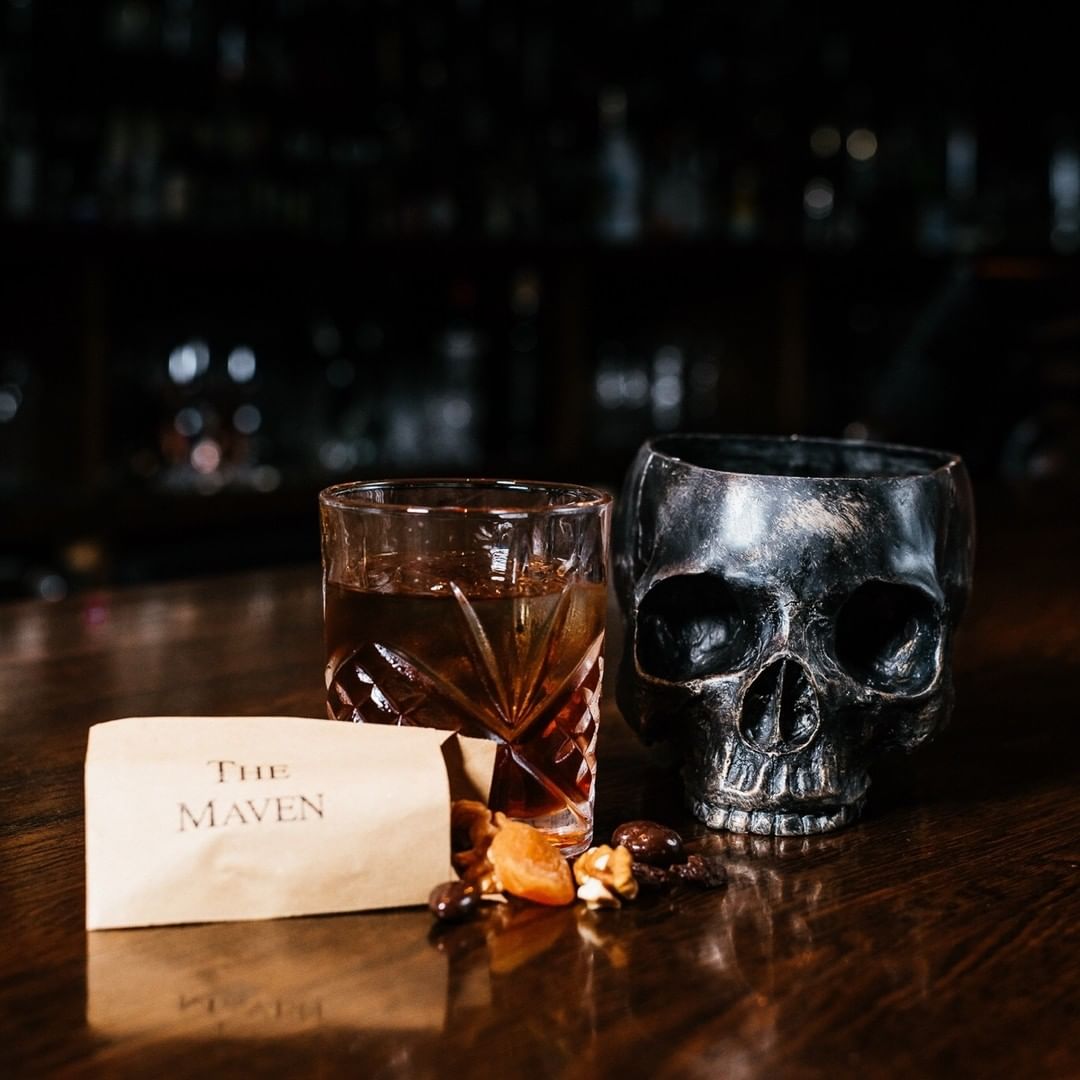 This bar is the definition of a hidden gem and is one of the finest cocktail bars in Leeds. Nestled behind an unmarked door you'll find a staircase which will lead you to cocktail heaven. It has a speakeasy like atmosphere with Prohibition-era style rooms and snugs, and a fitting soundtrack of cool soul, jazz and hip-hop tunes.
The cocktails are expertly made and stylishly presented, we recommend trying out their tasting menu where their skilled bartenders will take you on a journey that will tingle your tastebuds.
If…At Night
This cool late night bar is relatively new to the game but has already made a huge impression. From the masterminds behind If…Up North who have been serving brunch to the masses since 2016, If…At Night is the perfect place to keep the party going as the sun goes down.
Enjoy a charcuterie board piled high with the finest meats and cheeses amongst friends alongside a few bottles of wine before moving onto their unique and innovative cocktail offerings.
Neon Cactus
A firm favourite amongst locals is Mexican cantina inspired bar and restaurant, Neon Cactus. Think plenty of margaritas, tacos, nachos and more. It's rustic decor of wooden tables and chairs complete with walls adorned with graffiti and cool artwork gives you an authentic taste of South America right here in Leeds.
If you're a tequila fan this is the place for you, with over 50 different variations of blanco, reposado and anejo tequila on offer.
The Wire
So you've had a bite to eat, you've had a couple of drinks and now you're ready to get your groove on. Head to The Wire where you can dance to your heart's content to some of the latest and greatest underground sounds.
It's a tiny club that makes a huge sound and holds an even bigger reputation, having seen some of the biggest DJs such as Four Tet, Tensnake and Nicolas Lutz pass through their doors and make history.
Having opened in 2010, Call Lane Social has quickly become a favourite amongst Leeds locals. The small but perfectly formed bar mixes rock & roll with classy cocktails, the interior is dark and moody with exposed brick, mahogany furnishings and a somewhat alarming stag's head mounted on the wall.
Open until the early hours, it's a great place to finish the night off as you make your way through their extensive bar and do some hard core head banging to the classic rock, soul and indie anthems blaring out of the jukebox.
Tiki Hideaway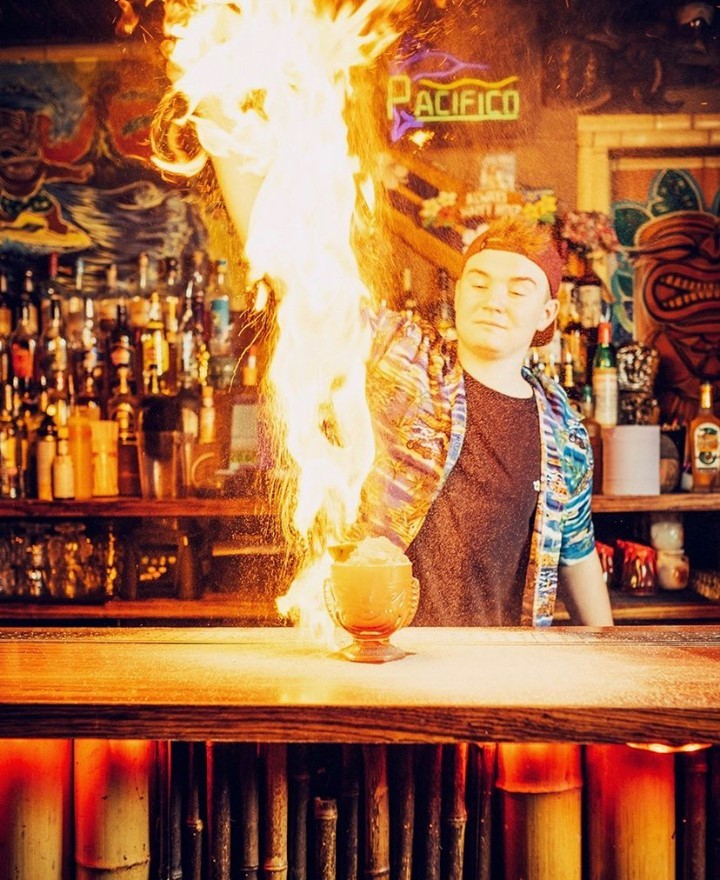 Tucked above Call Lane Social, this not-to-secret hideaway boasts a tropical menu of 1950s-inspired Polynesian cocktails. Head down for lots of rum, fire, sugar and citrus – the four pillars of Tiki, essentially.
Alongside classics like Mai Tais and Dark and Stormys, you'll also find a decent selection of house signatures like the 'green coco cumber', a refreshing mix of gin, muddled cucumber, pineapple, Quaglia bergamotto and lime; and the 'Don Mixo', which combines Don Q Anejo dark rum and bergamot-infused Italicus liqueur with almonds, lime, and a pineapple-ring garnish.
Roland's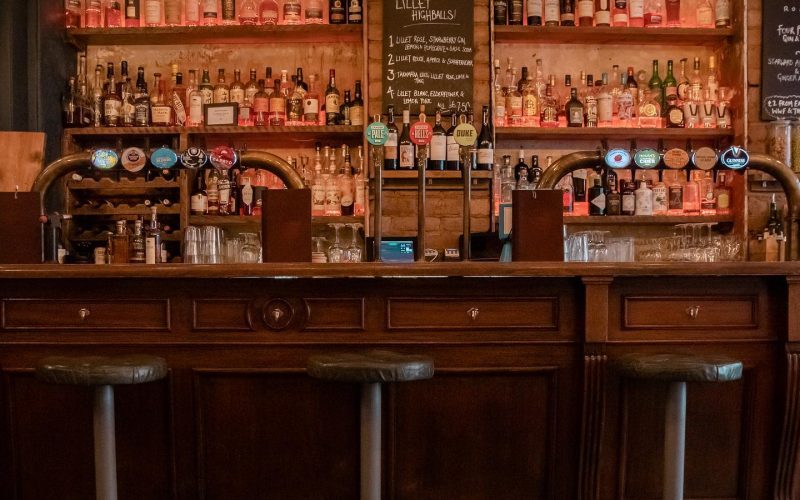 If you're after a bit of sophistication, then Roland's is the place for you. Offering a more laid-back and relaxing atmosphere than it's partying neighbours, it's the place to go for a killer cocktail in a stylish and grown-up setting.
If the sun decides to make a surprise appearance, there's also a hidden rooftop garden which is the perfect place to catch some rays and escape the hustle and bustle of the city.
Jakes Bar and Still
Focusing on sustainability and working hard towards zero waste, Jakes sets itself apart for its pro-reuse, reduce, recycle attitude. It also produces its own spirits, liquors and distillats here as the name suggests.
There's a fantastic selection of beer and wine as well as a unique cocktail list which is constantly changing and evolving, why not try the fan favourite Corpse Reviver #Blue, which takes a tried and tested classic and makes it completely disco with blue curacao, Tanqueray, martini ambrato and lemon.
The New Penny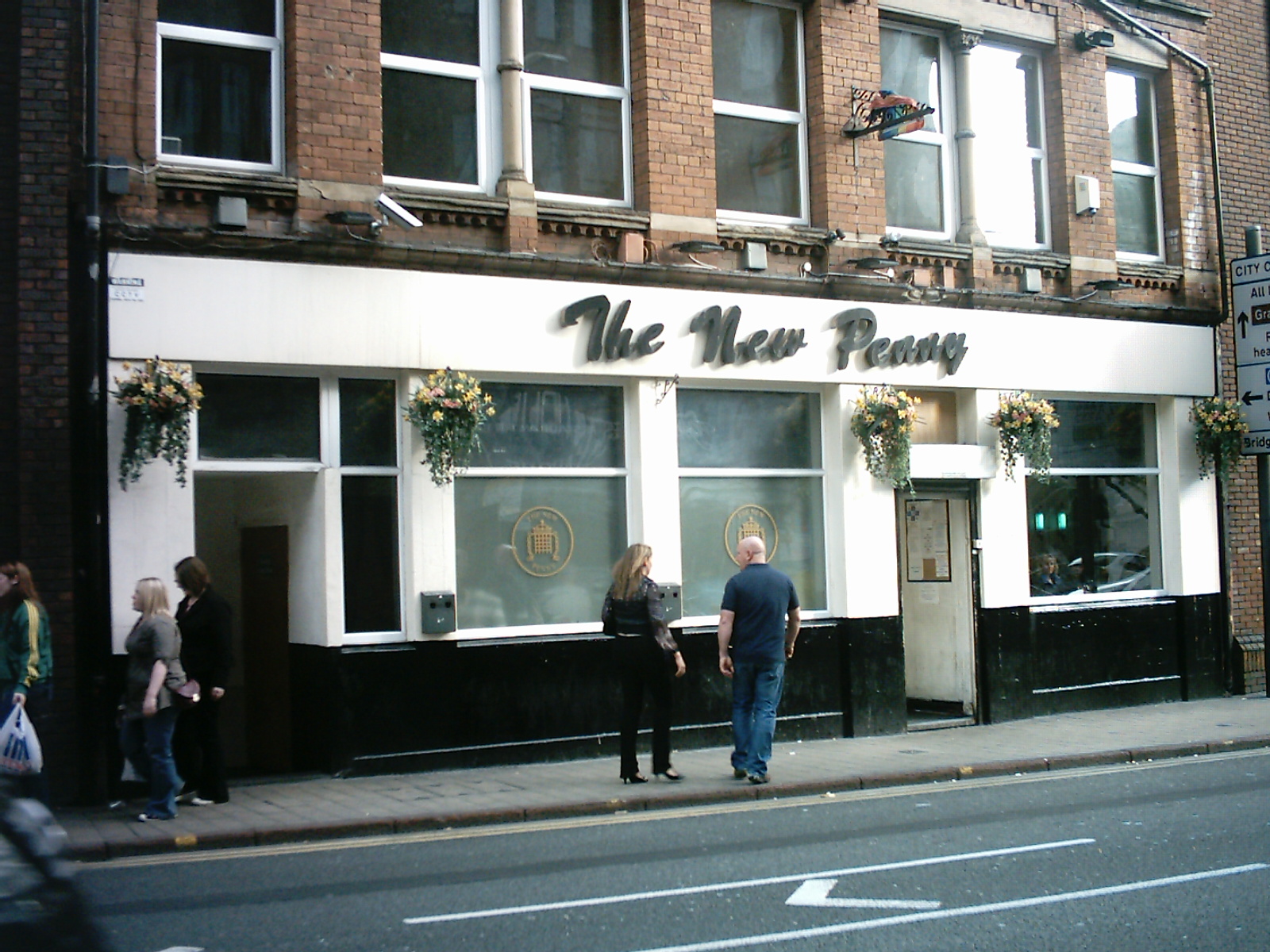 This bar is a piece of Leeds' history and is not to be missed. The New Penny is the oldest gay bar in Leeds and has been at the heart of LGBTQ+ life in the city since it first opened in 1953 as The Hope & Anchor.
With a late-night license you can expect a night filled with fantastic music, dancing, and performances from world-renowned Drag Acts. Icons such as Lily Savage, Sisters Slim and Amber Dextrous have all graced the stage at The New Penny.
Read more: Mans Market is hosting a Halloween 'Day of the Dead' brunch
Feature Image- Knaves Kitchen