Whitelocks Ale House was awarded a spot on the Mail on Sunday's cosiest pubs in Britain this week.
Pubs around Britain were marked on the cosiness of their interior and overall feel: fires, comfy nooks and whether or not dogs were allowed inside, were all factors in the decision making.
Nine pubs across Yorkshire were selected, which is no surprise to us, but it was Whitelocks made a particularly clear impression on judges Tom Parker Bowles and Olly Smith.
The pub really could tick any of the boxes in their sleep. With a wide selection of ales and craft beers, the nineteenth century interior effortlessly oozes sophistication, softened by candle light and merlot red hues.
The roaring flames from the fire heat up the bar area and offer the perfect place for dogs to curl up to after a long day in the city: creating the perfect laid-back atmosphere for all ages.
Whitelocks has a long history of serving customers a range of ever-changing dishes, including their famed Sunday roast, each paired with a careful selection of ales and wines.
Tucked away off the high street, Whitelocks is a true hidden gem, although given its popularity, it is more likely Leeds worst kept secret. A considered selection of ales and wines are paired with home-cooked food, all sourced from the local area, are just some of the little touches that make this public house feel like home.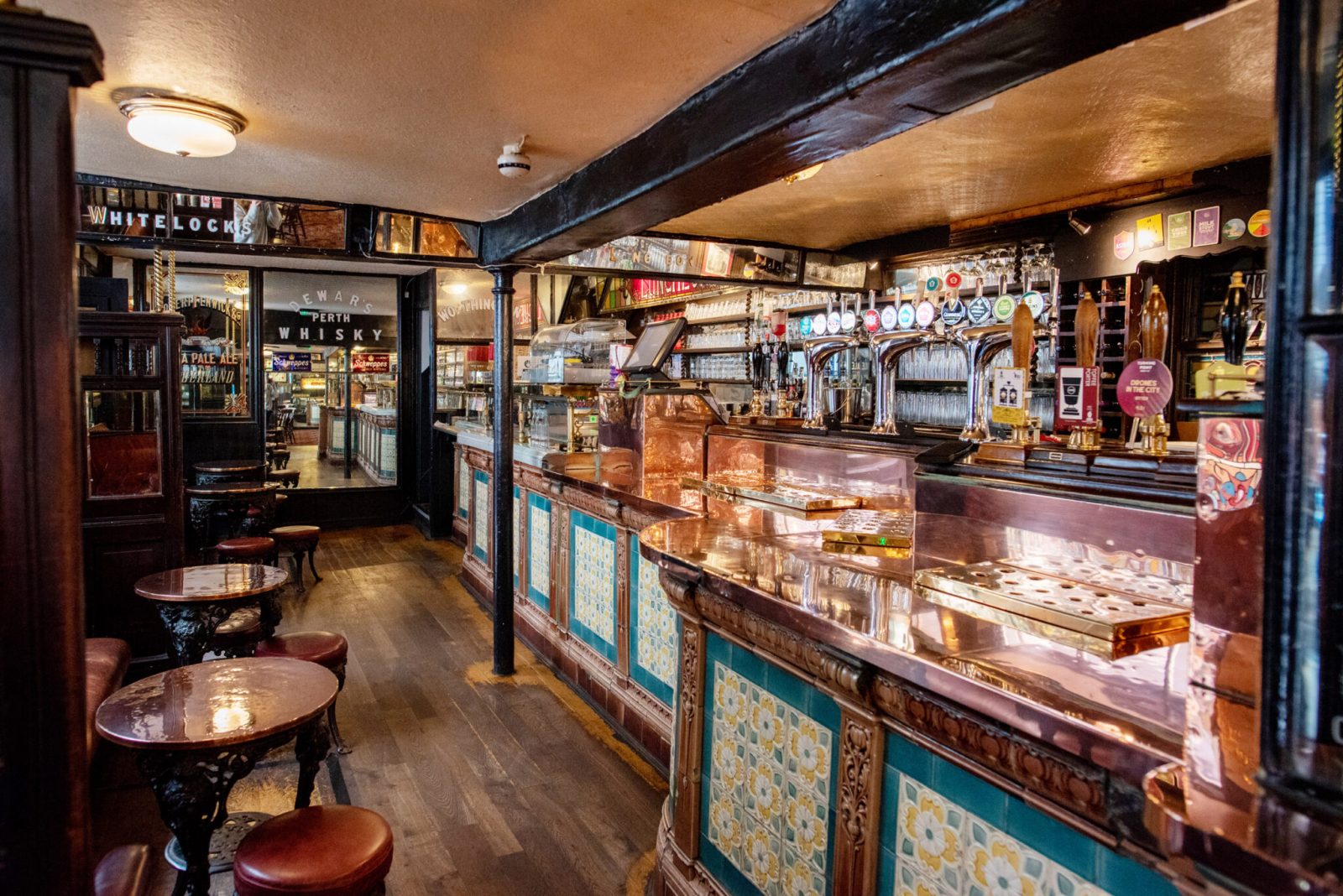 The pub was first founded in 1715 and has a long history of serving customers an endless selection of delicious seasonal meals and locally brewed drinks.
These days, customers have the choice of sitting outdoors in their beer garden or inside with a seat close to the action. Whichever you choose on your next visit, good food and a truly memorable atmosphere is guaranteed.
The Victorian pub was originally named The Turk's Head before being taken over by the Whitelock family in the 1880s. The entire building has been preserved with beautiful nineteenth century decor, including stained glass windows.
To us, it's really no surprise that the pub has been recognised as one of the cosiest in Britain, but it's great to see Whitelocks recognised on a national scale.
Feature Image- Whitelocks Ale House