Deep fried Easter eggs and fried chicken between toasted hot cross buns.
Easter has crept up on us this year. Between the snow and sunny skies, the lead-up to the most chocolatey time of the year was almost forgotten. With only one week to go before the big day, Yard & Coop is serving up some seasonal specials that you're unlikely to forget anytime soon.
From the creators of the ice cream chicken burger, Leeds' favourite fried chicken spot is serving up the Hot Cross Chicky burger.
Tender buttermilk fried chicken thigh, crisp streaky bacon cross, sweet maple syrup glaze and cinnamon buttered apples. All piled into a vanilla custard, french toast fried hot cross bun and served with sweet potato fries.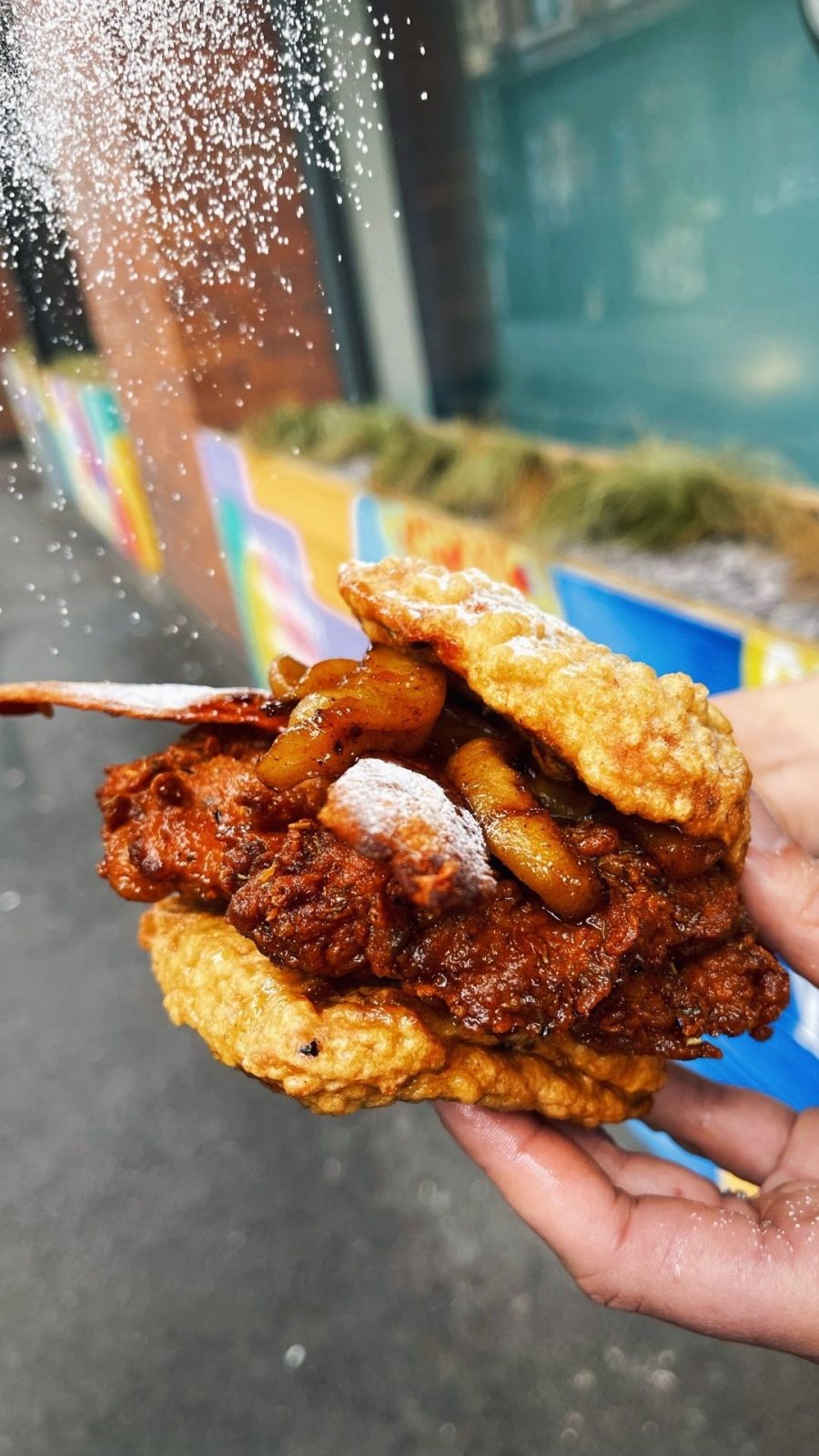 Read More: You can get a huge 12 inch fried chicken burger in Leeds- and it's called a 'Massive C*ck'
Fusing breakfast, lunch and dinner into one giant fried chicken dish, Yard and Coop have got us asking "Is it brunch? Dinner? Dessert? Who cares? The point is, you're gonna want to eat it all day."
The Hot Cross Chicky burger is available from the Leeds restaurant from Wednesday 13 – Sunday 18 April.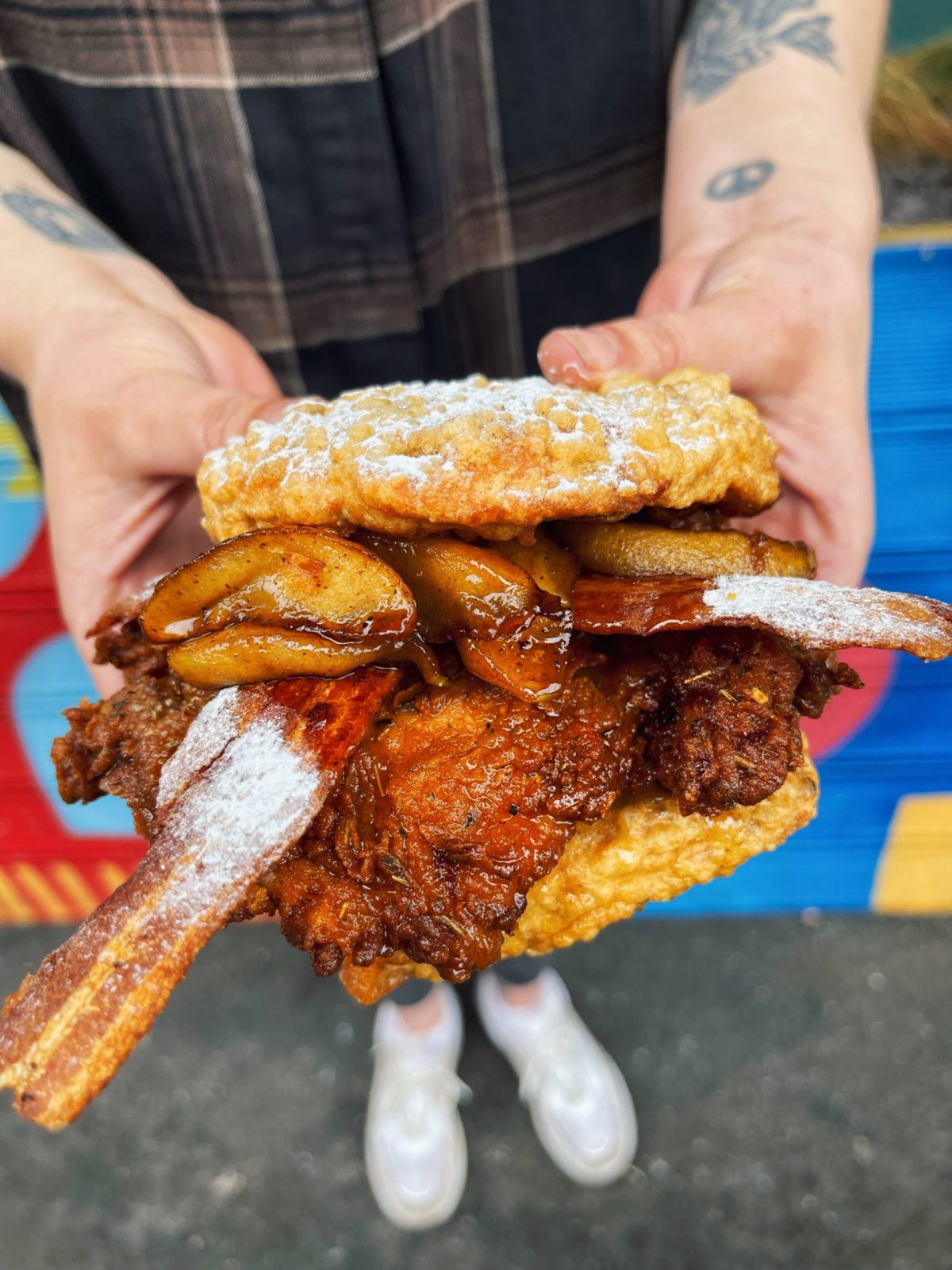 Also back by popular demand this Easter for one day only is a sweet treat that needs no introduction.
The deep-fried Creme Egg will be available on Good Friday (Friday 15 April) only from the not-so 'secret menu' and completely free of charge. All you need to do to get your hands on this melt-in-your-mouth treat is ask for a 'gooey egg'.
Read More: All the best places to get chicken wings on Wings Wednesday in Leeds
There's only 50 of these available and once they're gone, this one-of-a-kind dessert will disappear for another year- so you'd better book a table early to avoid disappointment.
Feature Image- Yard & Coop