The Corn Exchange is a Leeds landmark in the heart of Kirkgate which is home to some of the best independent retailers, restaurants and creatives in the city.
Designed by revered British architect Cuthbert Broderick, the Grade 1 listed building first opened its doors to corn traders all the way back in 1864. The building cost £360,000 to build and the distinctive dome design was based on the Bourse de Commerce in Paris.
The exchange was converted into shops and food traders after a period of disuse in 1988 and has been a hub for creativity and community ever since.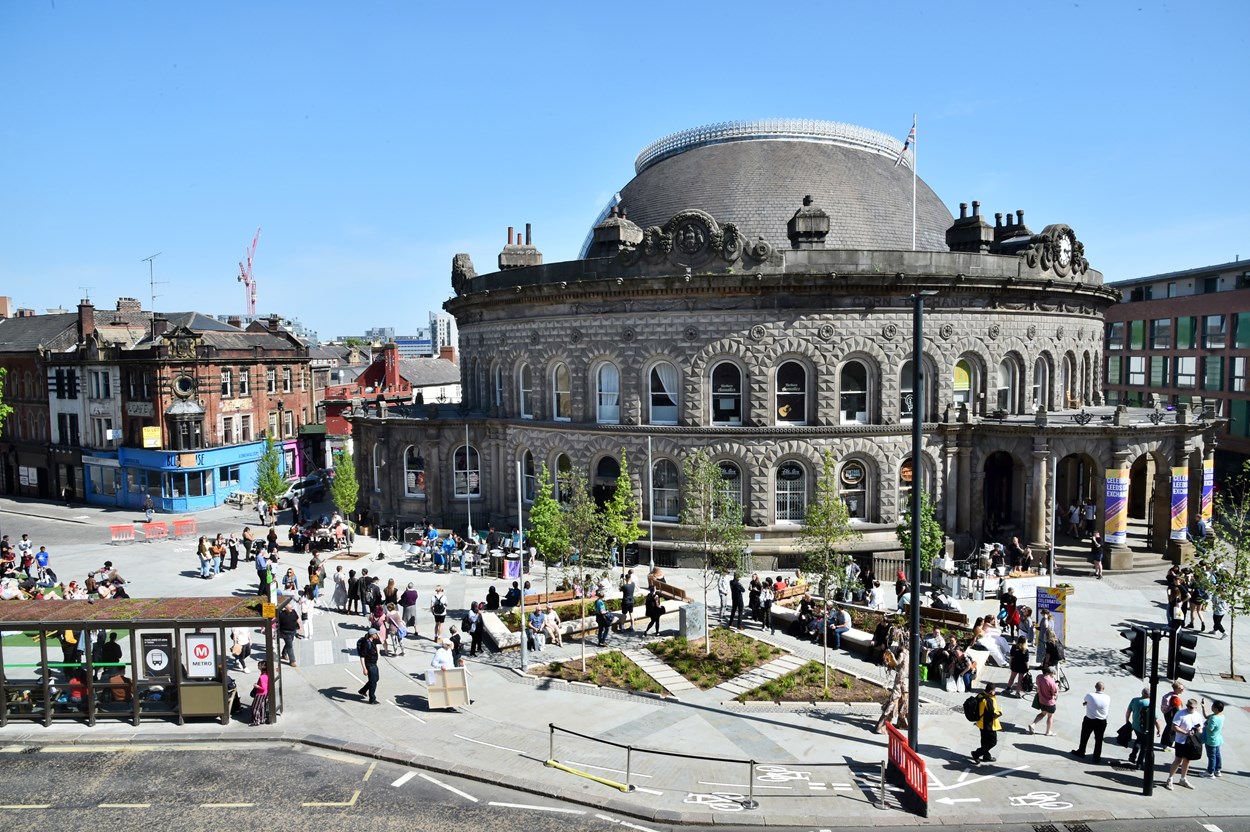 More recently, Leeds City Council have a revealed a brand spanking new green space after years of renovation just outside the exchange, which has brought a new wave of people to the area. So, here is our guide to the best independents inside the Corn Exchange for when you make your next visit.
Where to eat
If you're after a bite to eat then you've come to the right place. Home to three fantastic independent eateries, the Corn Exchange boats some fantastic food and drink which you can enjoy in a beautiful setting.
In the main atrium is Bruschetta, a cosy coffee shop and cafe serving a seasonal menu made with locally sourced ingredients from Kirkgate market just round the corner. Their menu may be small but it is mighty; the dishes are fresh, vibrant and flavoursome whilst also being great value for money. I recommend the Full Algerian breakfast which consists of harissa spiced cannellini beans on toasted bruschetta, topped off with an oozing poached egg and spiced merguez sausage.
View this post on Instagram
Just opposite is OWT, a restaurant which takes inspiration from the French philosophy of food; creating simple dishes which celebrate local quality ingredients. Following their previous reincarnation at Kirkgate market back in 2018, they relocated to the exchange and brought their huge following with them. Head down on a Thursday evening for vintage wine tasting and sharing platters or go for lunch and sample their glorious Croque Monsieur. Either way, you're guaranteed to have a good time.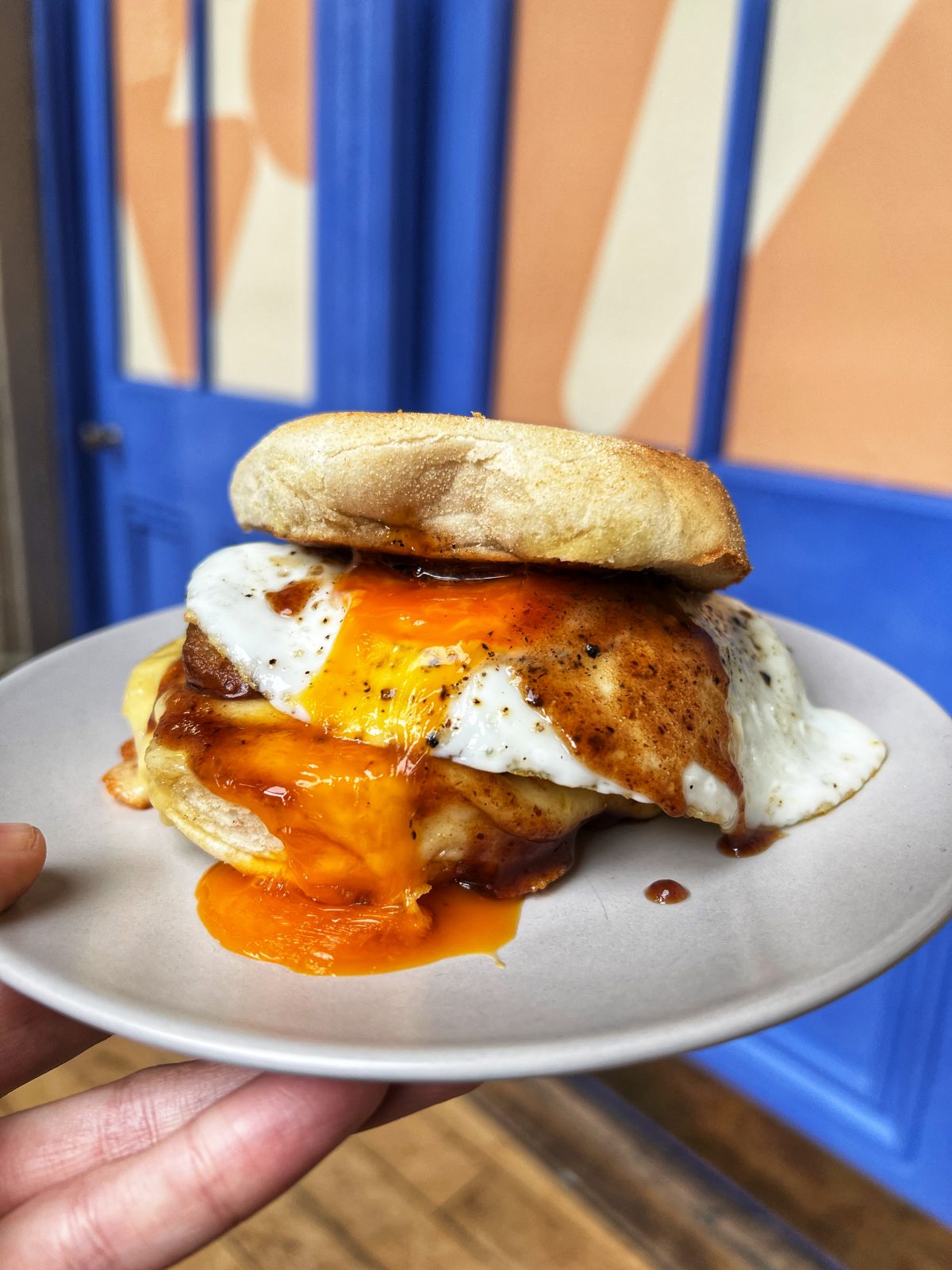 Stop by The Cheesy Living Co. for a delicious focaccia sandwich on your lunch break, a fondue Sunday roast at the weekend (yes, really) or a selection of cheeses and charcuterie to take home with you for the evening.
Everything is local and everything is delicious, these guys really know what they're doing and are as independent as it gets.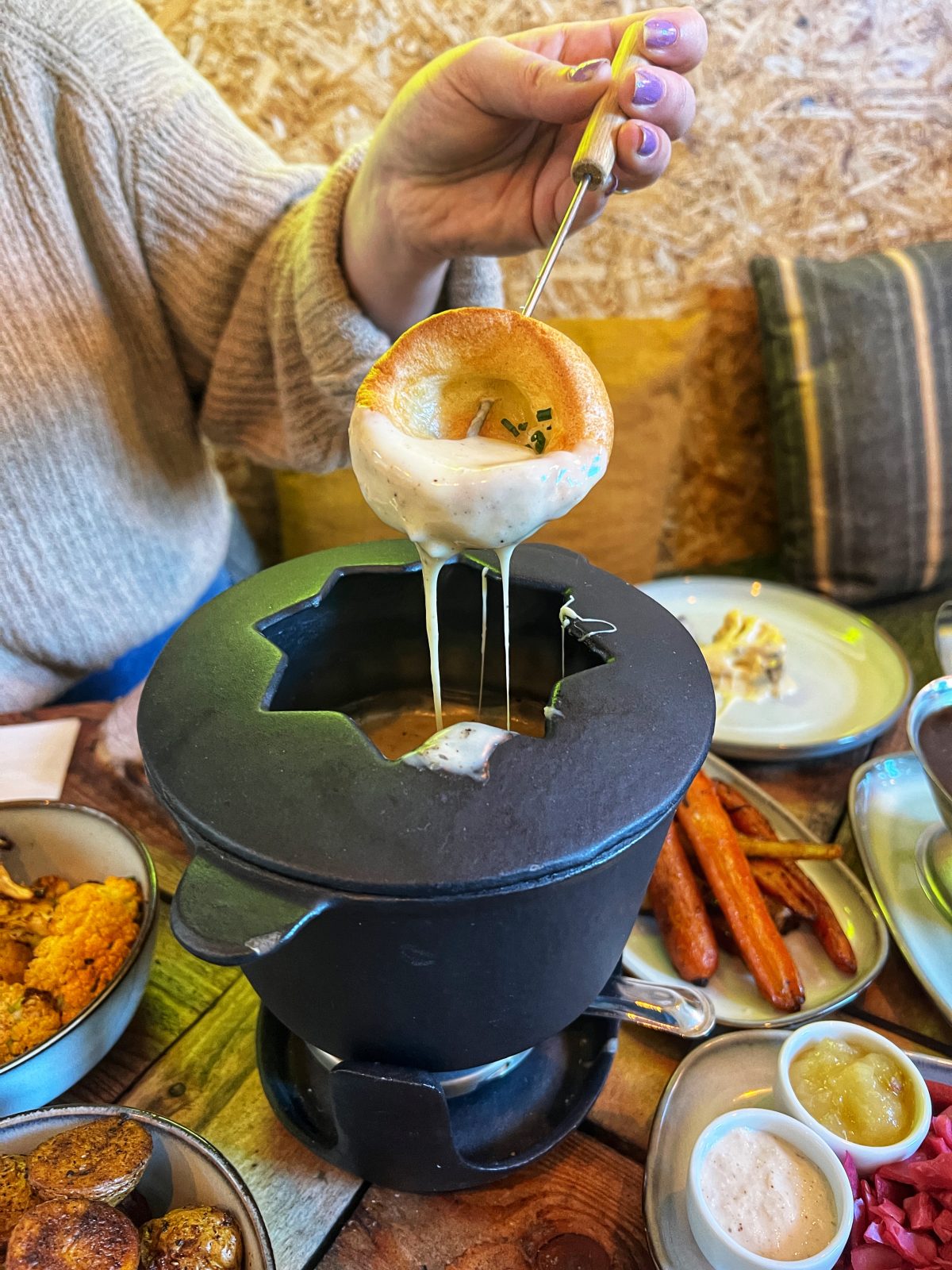 Where to shop
When it comes to shopping you are spoilt for choice here, there's a plethora of independent boutiques and shops that will have you browsing for hours.
Looking to pimp up your wardrobe? Go to Mki Miyuki Zoku for contemporary, Japanese streetwear or head to All Blues Co., which are the first store to showcase a number of high-profile Korean menswear brands into the UK. Both boutiques will make sure to leave you pleasantly suited and booted.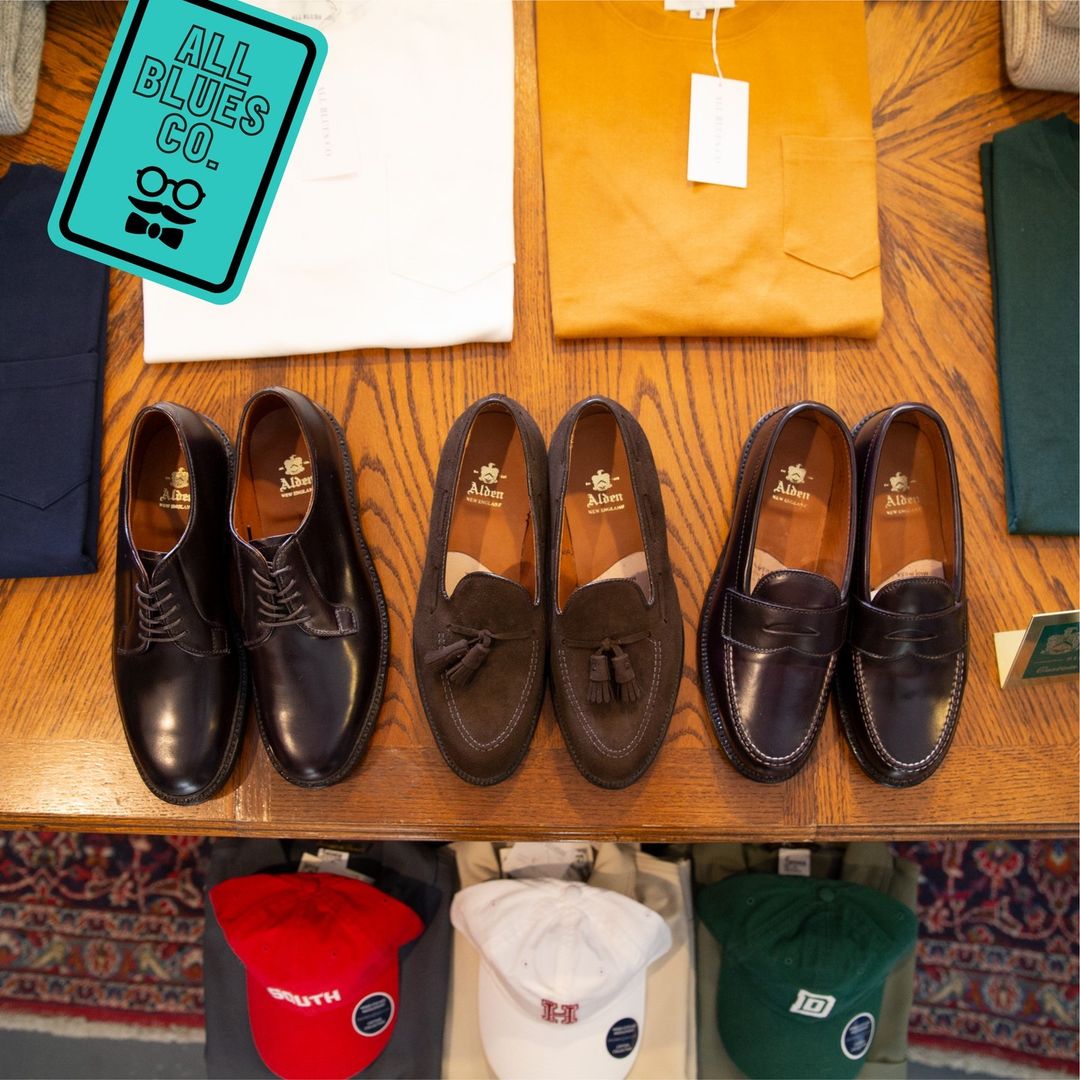 You then have to make a visit to Colours May Vary, an independent bookshop and gallery where you can find everything from quirky cook books and architecture magazines to literature classics with funky, re-worked covers. Just the rainbow of colours emerging from the shelves is a sight to behold at this lovely shop.
Make sure to stop by TOM-O, a sustainable fashion store where every single item is unique. Using spare fabrics from charity shops, donations and beyond – owner Sarah breathes new life into every item and creates something absolutely beautiful.
Whether it's a patchwork dress you're after, a bucket hat for festival season or a pair of snazzy dungarees, TOM-O can do it and can do it well.
What to do
Just after a mooch about? No problem. Cole's Gallery have ongoing exhibitions that showcase new and established artists from Yorkshire and the UK. Just metres away are newcomers The Sculpture Gallery where, you guessed it, you can view an array of sculptures in a range of mediums from a broad list of resident artists.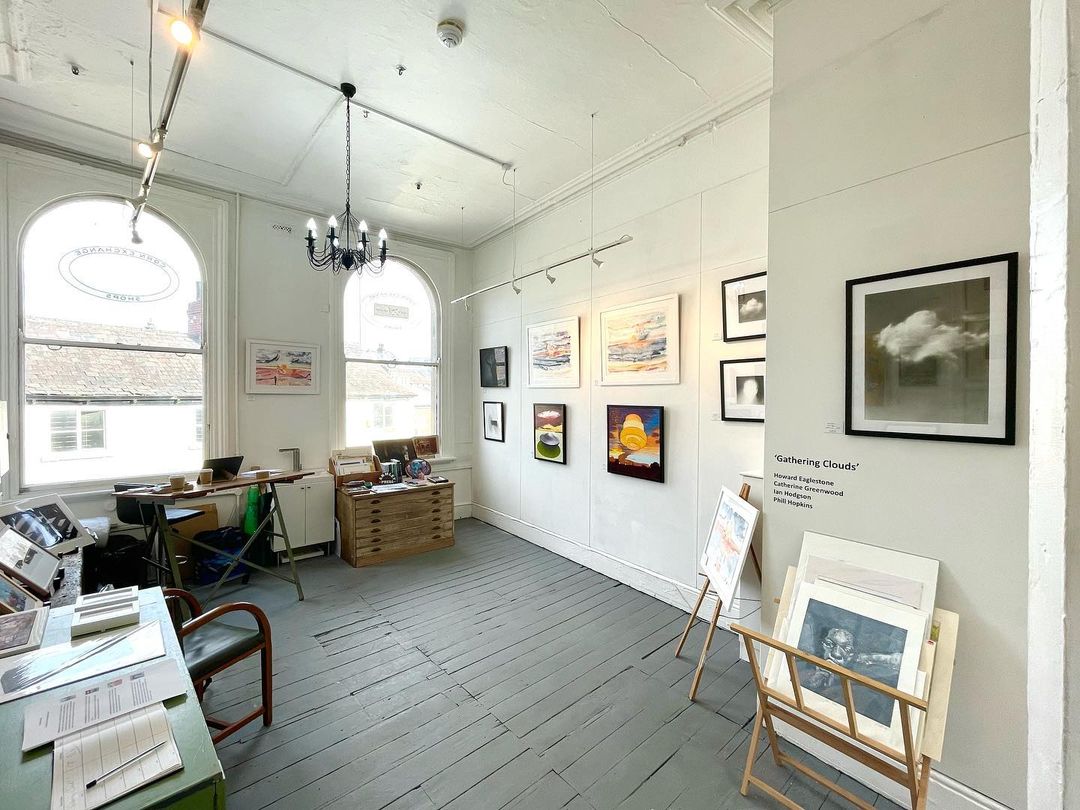 Whilst you're there why not get your haircut at Mr Men's Barbers, get pierced at Red Tattoo and Piercing, flick through the hundreds of records at Released Records or try on a pair of roller skates at Roller Girl Gang.
There's so much to see and do in this glorious building that we have barely scratched the service, but whilst you're there don't forget to say hello to the amazing people who make up the creative community which makes The Corn Exchange such an asset to Leeds.
To find out more about the Corn Exchange and to find a full list of their independents, take a peak at their website.
Read more: Leeds' Corn Exchange celebrates new green and roadwork free space
Feature image – Leeds Corn Exchange.