We're onto our final Trinity Kitchen residency for the year, and there's plenty of familiar faces to choose from…
Back to draw the 2023 kitchen season to a close, you'll find festival favourite Eat Like A Greek alongside Yorkshire Cheese Grill and Big Mouth Gyoza. Jimmy Macks return this year with those viral birria beef tacos and Nelly's Barn has some wonderful winter warmers to check out.
Open for the next nine weeks, Trinity Kitchen shared the announcement this morning, stating "These friendly faces will be serving up their finest festive feasts until 14th Jan 2024".
Keep reading to find out The Hoot's recommendations for all the Trinity Kitchen vendors this season…
Nelly's Barn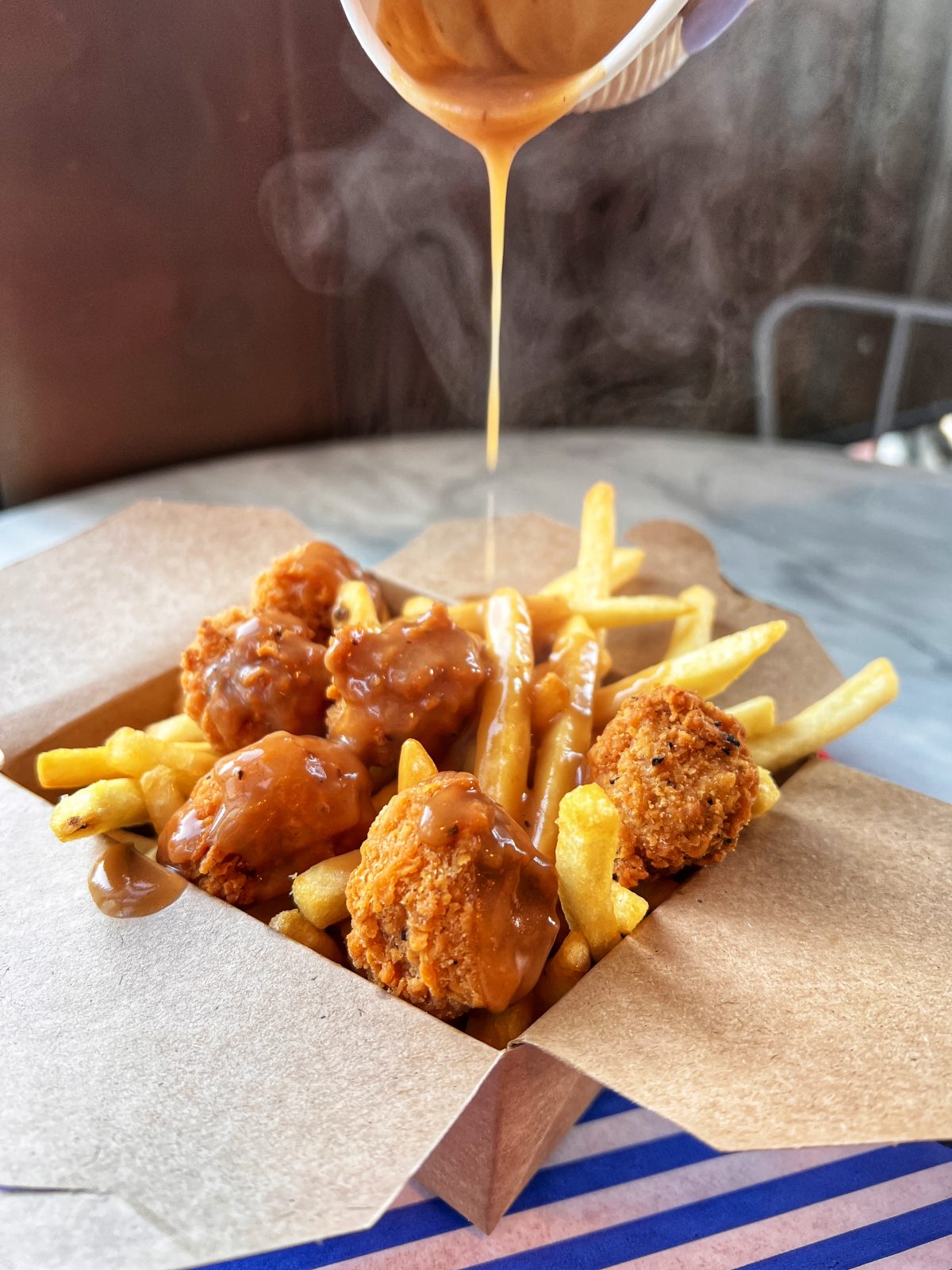 Those looking for a burger fix will be delighted to see Nelly's Barn making an appearance at Trinity Kitchen over the 2022 period. There's cheeseburgers, bacon and cheeseburgers or the Whoa Nelly- the double burger with cheddar and crispy bacon to choose from- plus plenty of sides. Think popcorn plant-based 'chicken' with fries and sauces like southern-style gravy, sweet BBQ, garlic mayo and parmesan garlic.
Hoot recommends: Vegan 'chicken', chips and gravy – it's a great winter warmer
Big Mouth Gyoza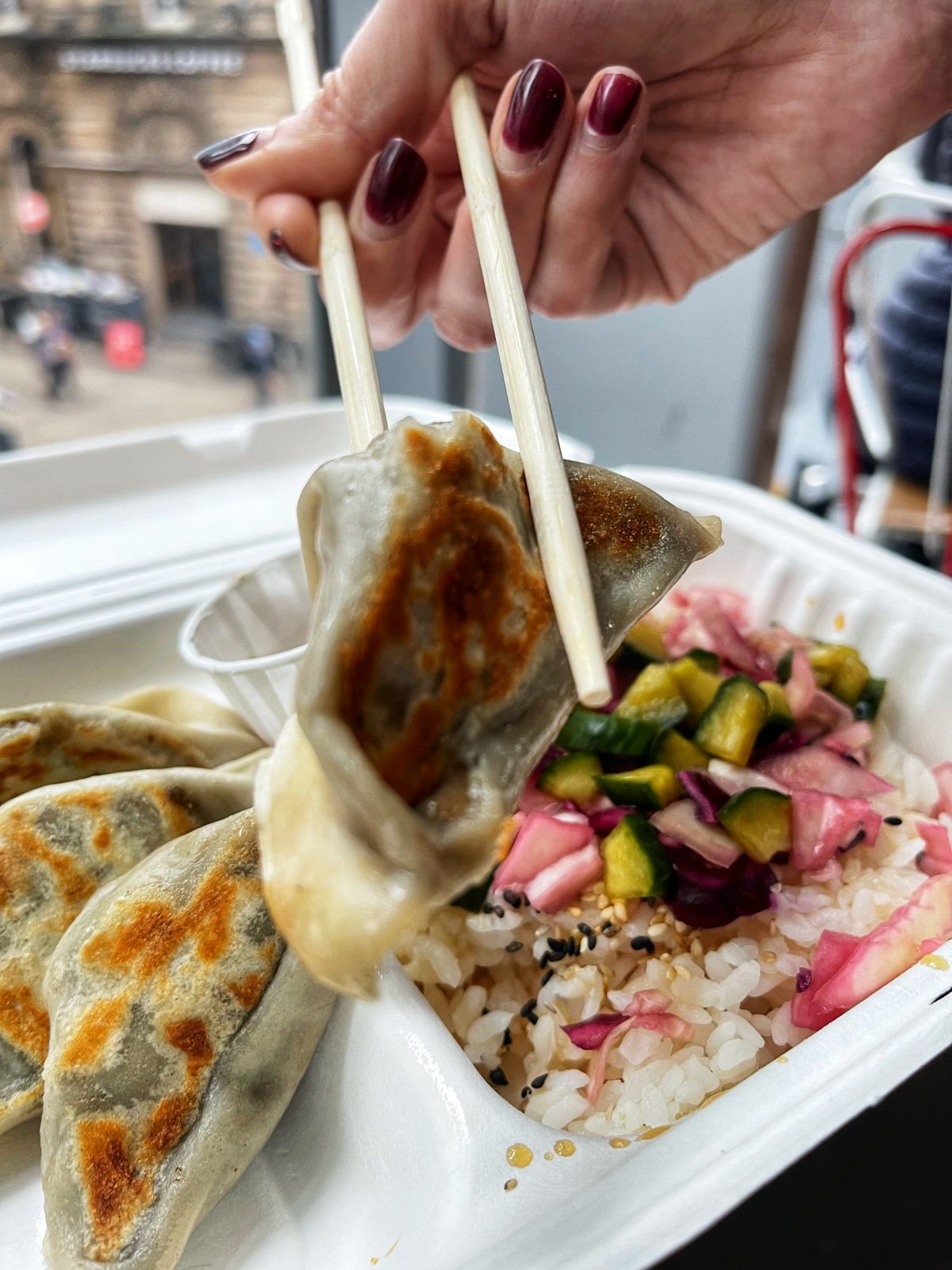 Big Mouth is serving up two different gyoza options, mushroom or pork belly, each of which that are packed with flavour, and generous servings of the brand's secret sauce. Choose from either a bento box with four gyozas in saucy, sticky rice with sesame, spicy, cheezu or curry toppings and house pickles sprinkled on top, or opt for the gyoza tray, which serves a whopping six gyozas in different styles.
Hoot recommends: Mushroom gyoza bento box with sesame rice and as much secret sauce as you can get your hands on
Eat Like A Greek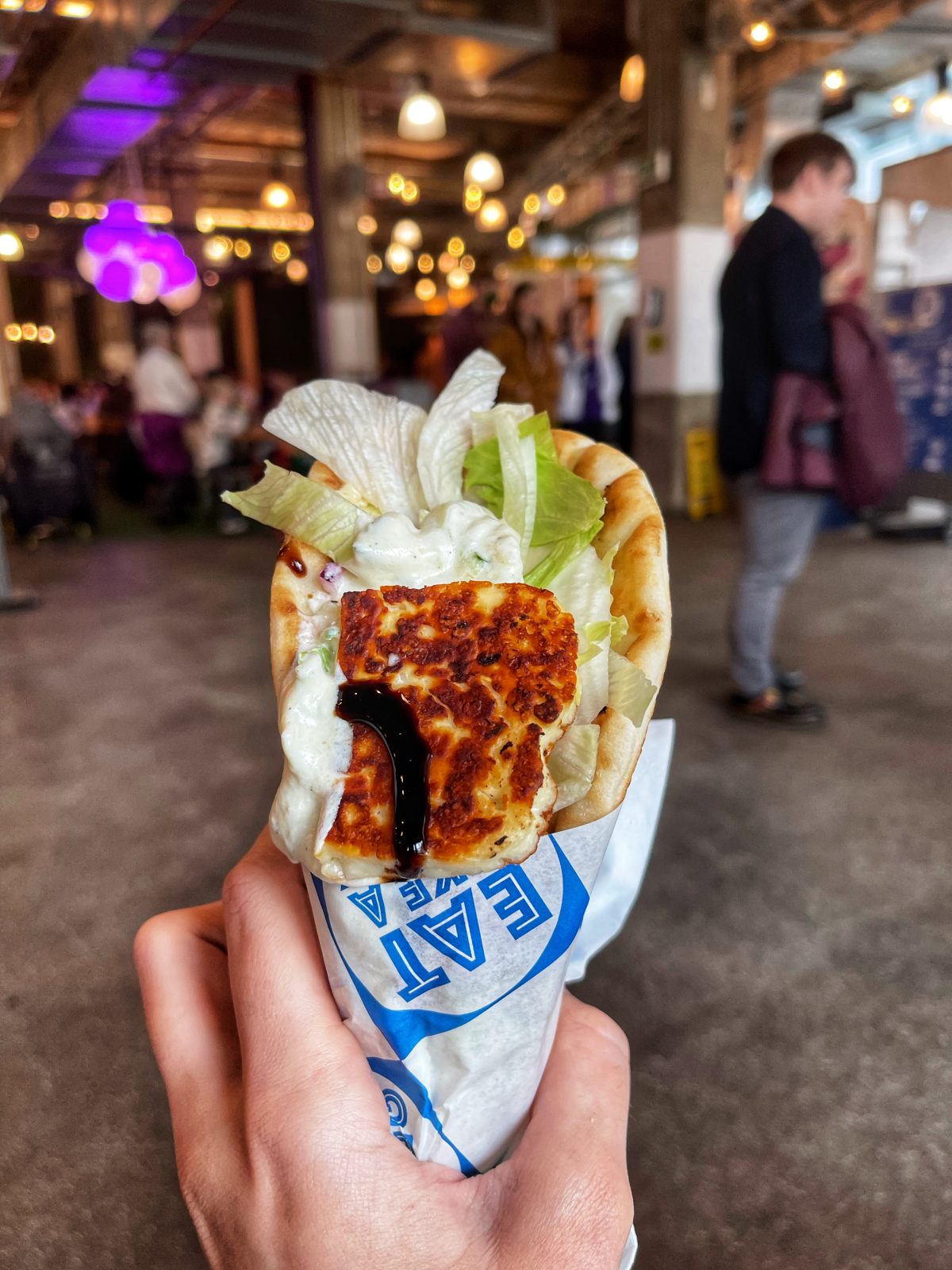 Now if you haven't spotted Eat Like A Greek from previous previous takeovers, now's your change to grab a bite of the gyros that's kept festival-goers well fed and warm throughout the summer season. The van returns after a long stint across the UK to bring signature gyros, with options like halloumi, pork and chicken to the table.
Jimmy Macks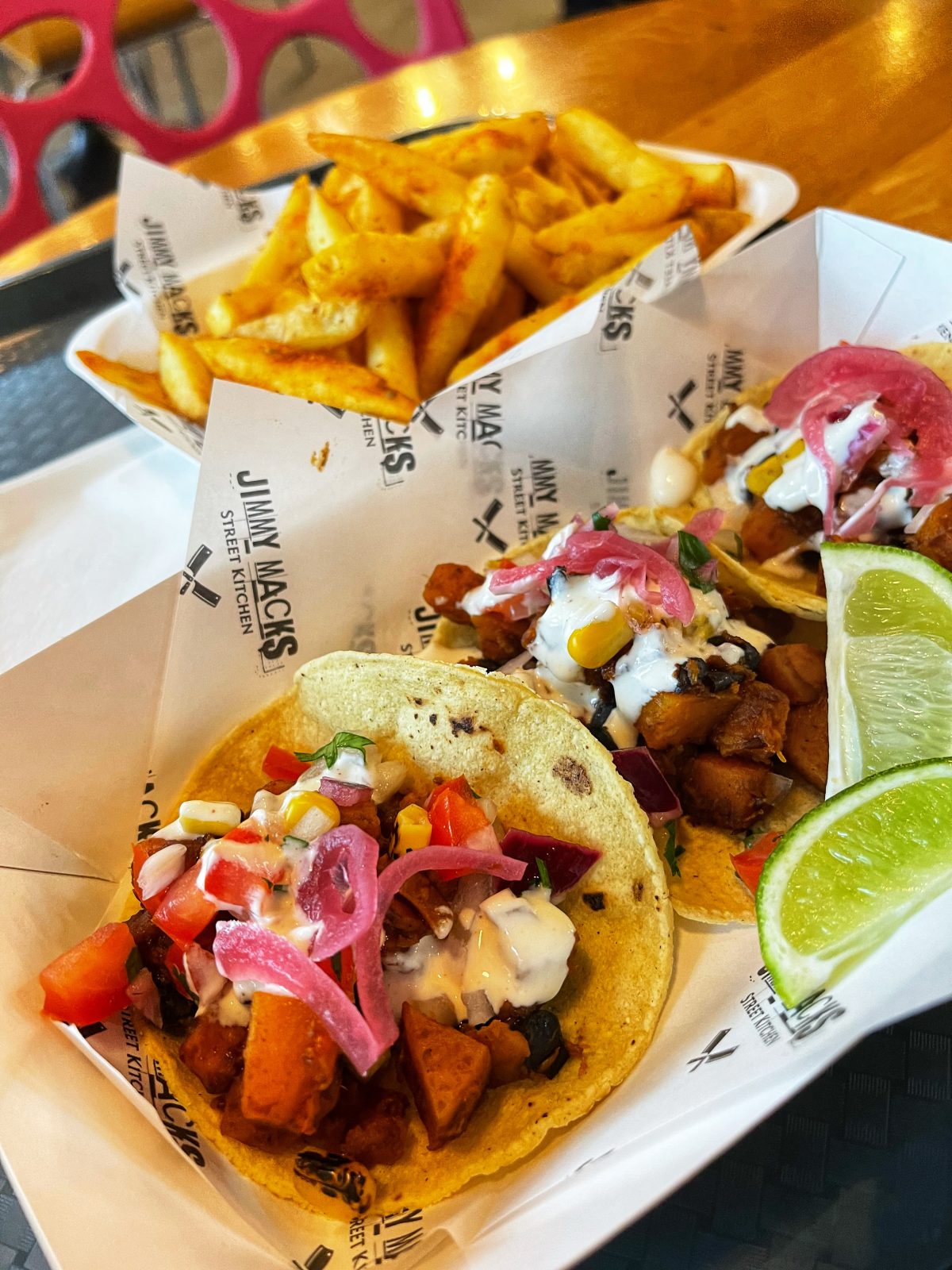 Normally, Jimmy Macks is all about the tacos, but since its Christmas, the slow-cooked specialists will be putting on a special festive menu packed with favourites from God's Own County. That's right, the Yorkshire Pudding wrap is up for grabs at Trinity Kitchen, plus some immense pigs in blankets, brie and cranberry and even a festive loaded fries.
Hoot recommends:
Yorkshire Cheese Grill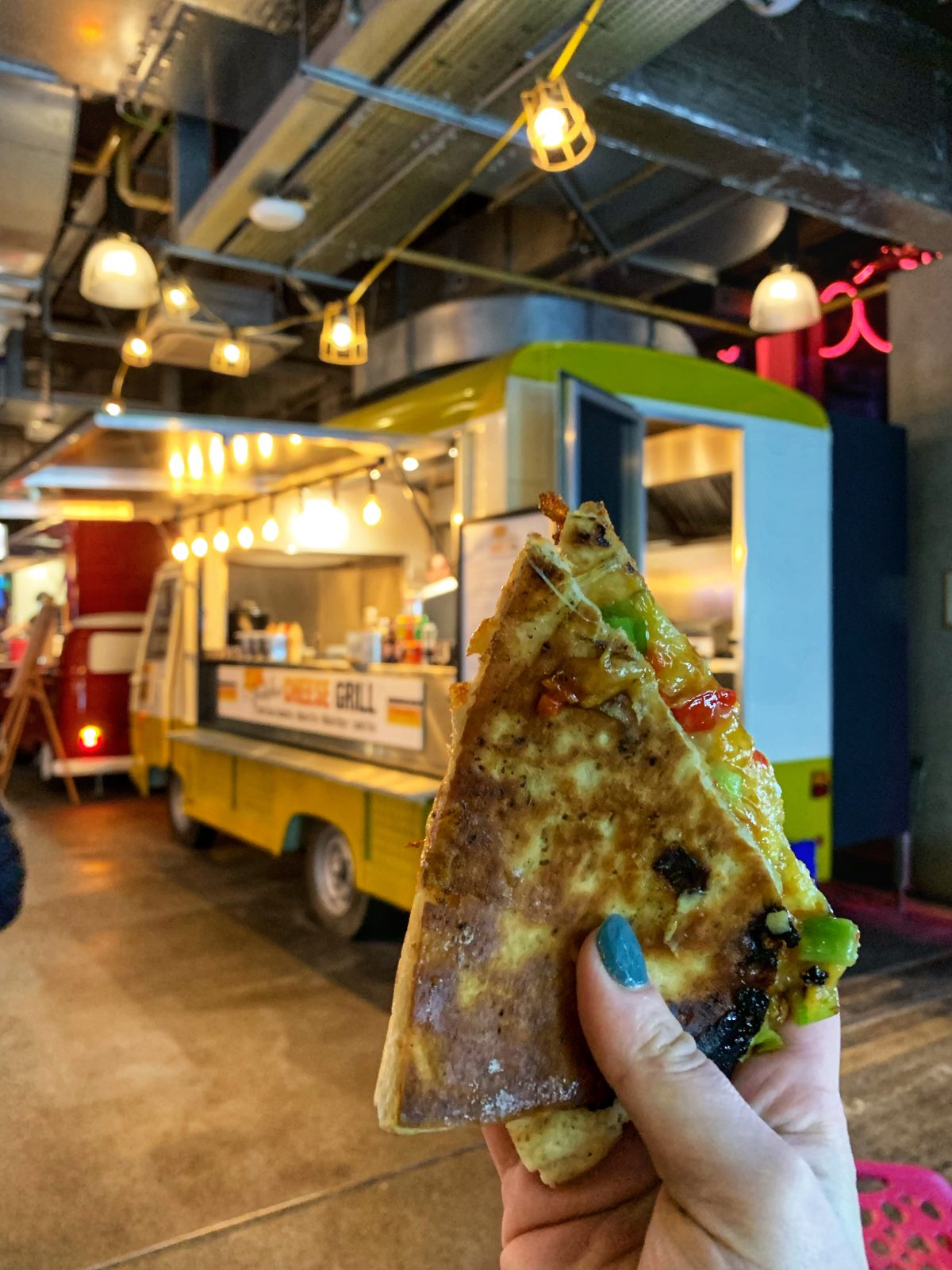 Naan bread, rolls and big bits of bread toasted to perfection and dripping with Yorkshire cheese- that's exactly what to expect from returning favourite Yorkshire Cheese Grill. Whether you want a bite on your lunch break or something to warm up your stomach on a cold wintry day, you'll find something to love here.
Hoot recommends: Naan bread and Yorkshire cheese – it's a winning combo