It's that time of the year once again…
Trinity Kitchen has rolled over its street food trucks for the summer season, and there's five delicious spots for you to taste test.
Whether you fancy a crispy chicken bao bun, a plate of decadent cheesy chips or an artisan vegan hot dog with all the trimmings, there's a wealth of choices for you to choose from.
The new vendours will be serving from Monday 17 July 2023 right through to Monday 17 September 2023.
So, you know the drill by now… keep reading to find out more about the five new foodie spots in the city, including how much you can expect to spend at each truck.
Cheesy Chip Shop
It's no surprise that we absolutely love the Cheesy Living Co deli located in the Corn Exchange, it's our go-to spot for some delicious charcuterie, local cheese and even a fondue Sunday roast.
Well now, their new venture the Cheesy Chip Shop is serving up cheesy chips like you've never seen them before. Expect mega cheese pulls, perfectly crisp yet fluffy chips and explosions of flavour from their exciting menu – guaranteed to cure any hangover in an instant.
With exciting combinations like the Buffalo Blue with buffalo sauce and blue cheese; a classic Chip Shop Curry curry sauce with cumin gouda, mango chutney, mint yoghurt, popadoms and pickled chilli and even Truffle Carbonara with parmesan and pecorino cheese, pancetta, truffle and parsley – it's obvious every cheese and garnish has been well thought out.
Alley Cats Leeds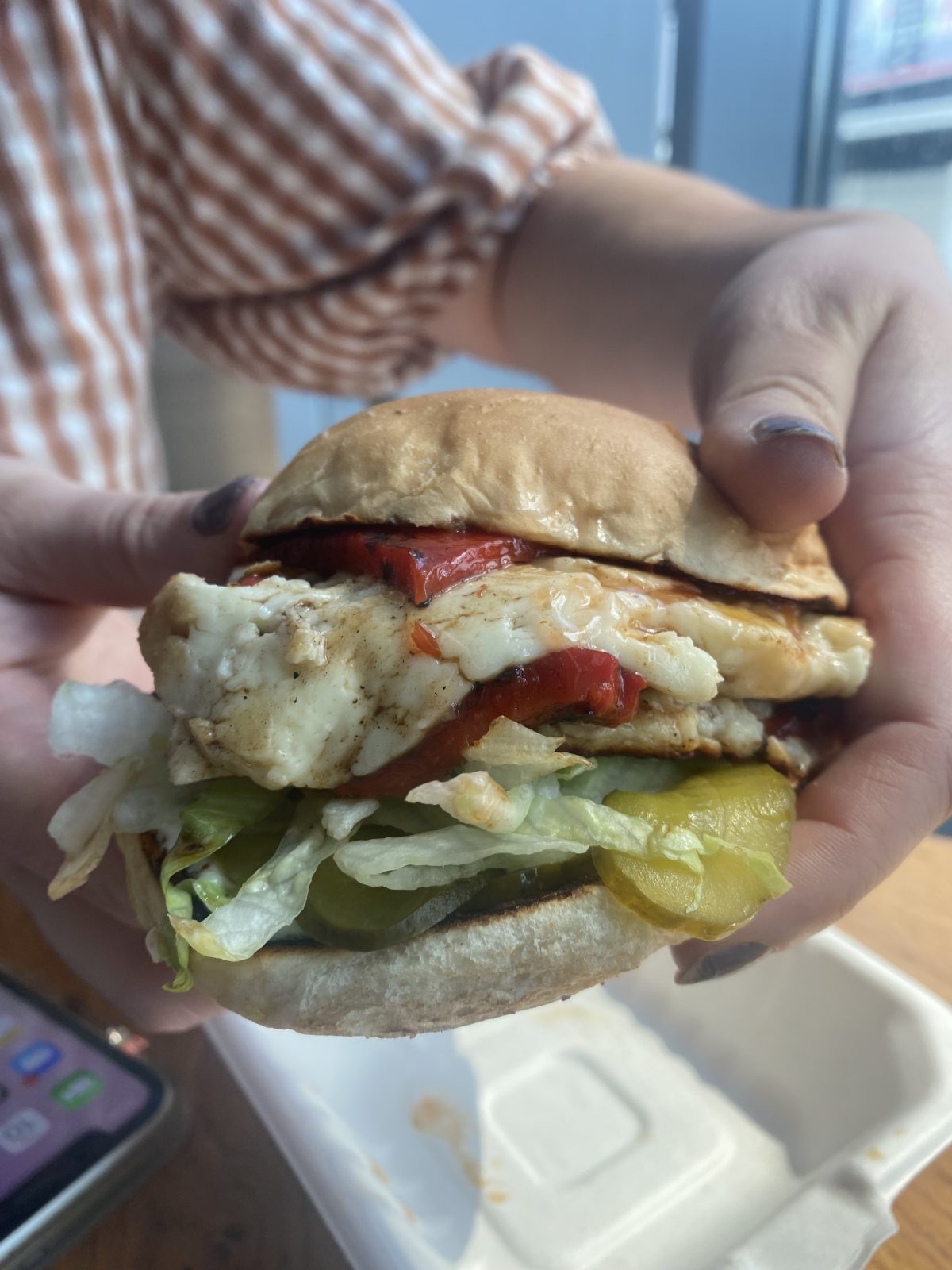 If you're a fan of big, bold, American flavours – then Alley Cats is the place for you.
The Consuela burger is going to be a standout favourite from these guys, this mammoth burger consists of double beef patties, American cheese, nacho cheese sauce, house-made salsa and jalapeños and we're sure it'll be drawing the crowds in to the top floor once news spreads of its arrival.
Based in Chapel Allerton, you can also grab seasonal specials like a sugar crusted, grilled toastie served with vanilla ice cream, Nutella and bananas or a mean works burger from their permanent home outside the city centre long after their residency finishes.
Luigi Street Food Italiano
The much-loved Luigi's Street Food is just one brand that has taken over Trinity Kitchen this month, but their Italian speciality dishes are proving popular with just about anyone that walks up to their pop-up van. Known as a panzerotto, the traditional Italian dish is deep fried pizza dough stuffed with mozzarella cheese, tomato sauce and a choice of toppings- and they're going down a treat.
We recommend the arancini balls or the cheese and tomato calzone which is sure to look like any cheese lover dream.
Dog Almighty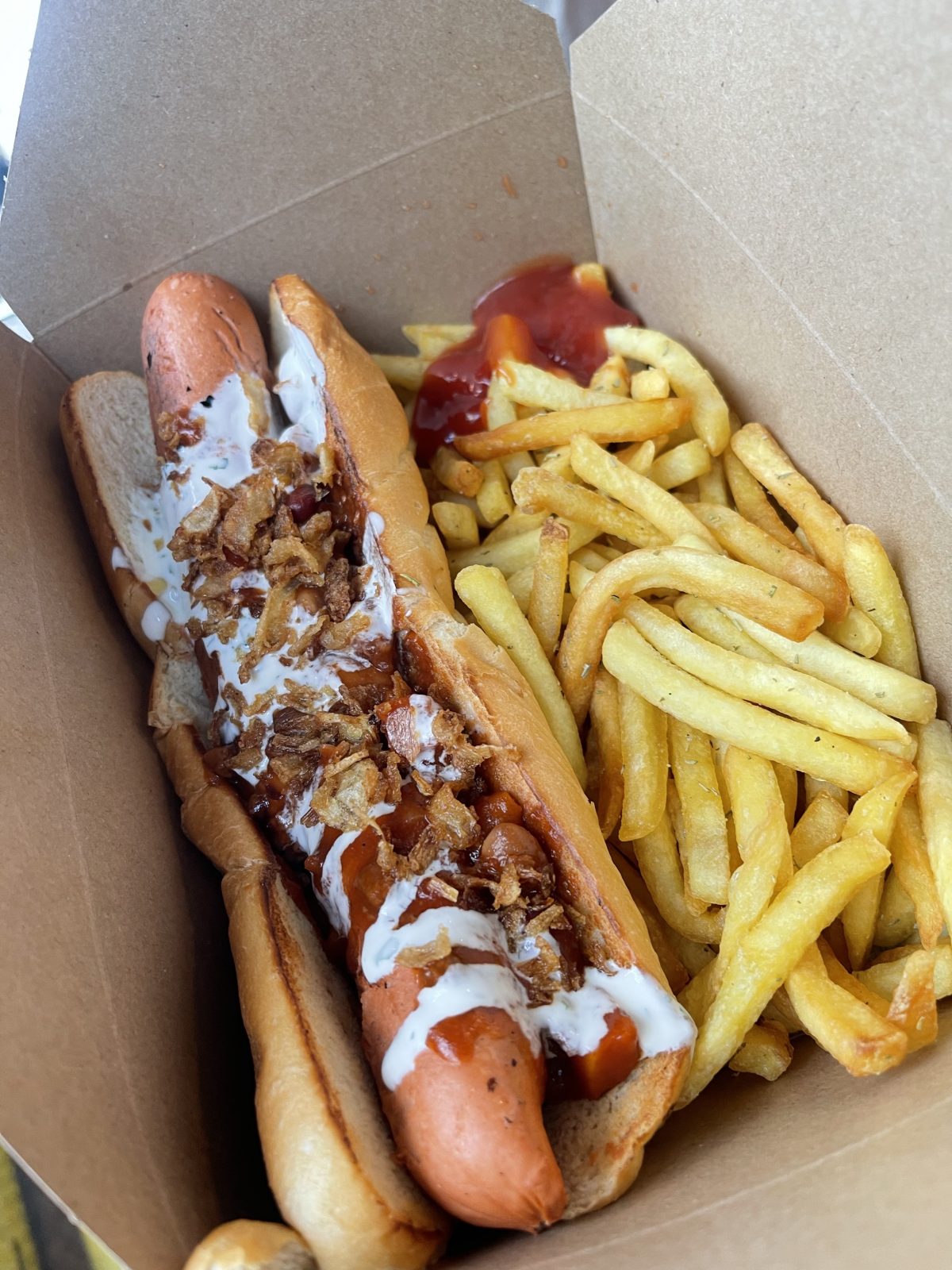 Another favourite to return to Trinity for another stint in the kitchen, Dog Almighty is bringing a drool-worthy selection of artisan hot dogs and vegan not dogs to the third floor of the shopping centre. Entirely handmade in Yorkshire with home-smoked toppings and plenty of dirty fries to keep you going, this is going to be a go-to for so many city centre workers.
Yoi Fried Chicken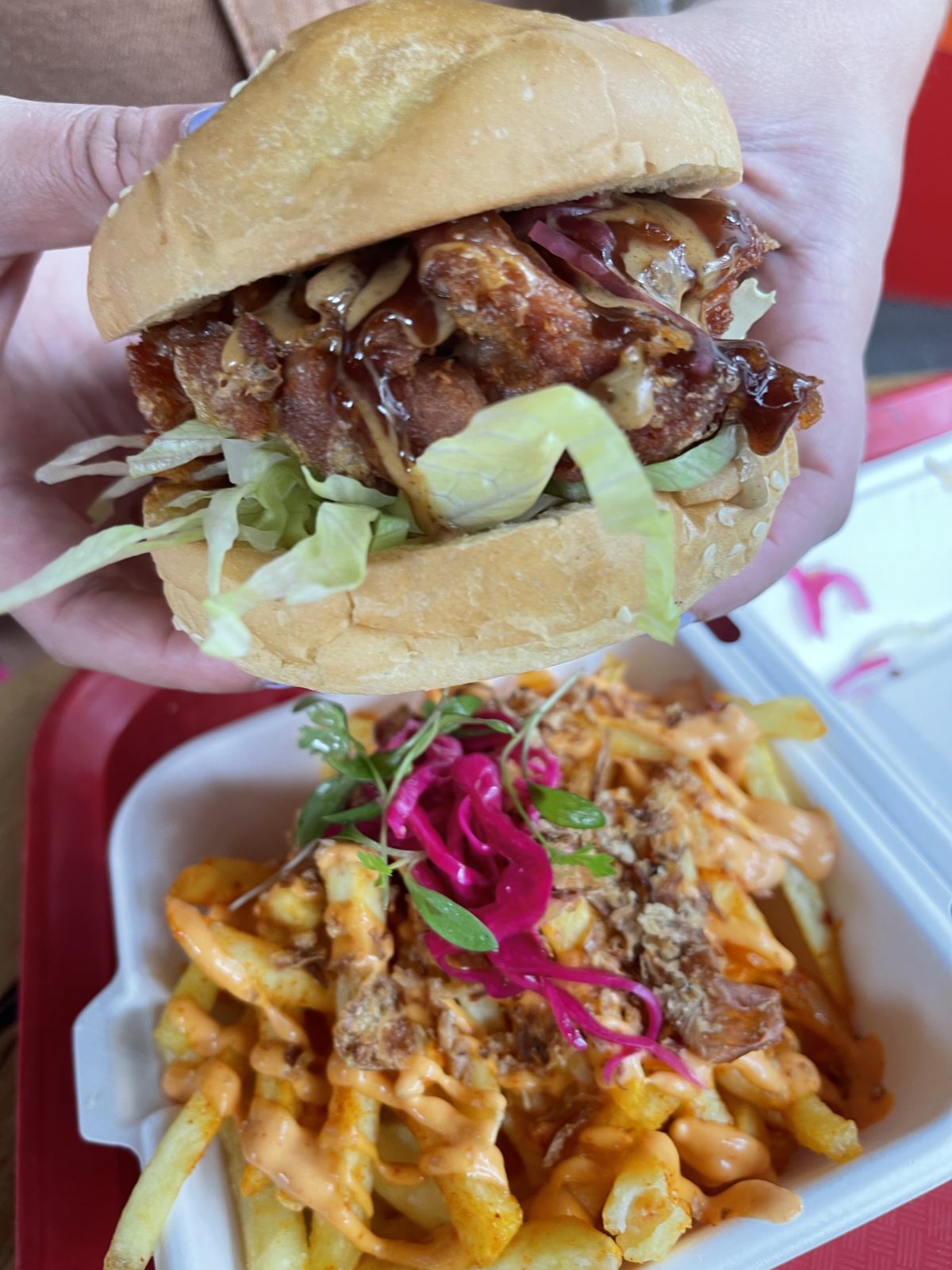 The Pan-Asian fried goodness from Yoi Fried Chicken is absolutely worth taking a trip to Trinity Kitchen for. Taking over the black shipping container for the next nine weeks, expect everything from the classic fried chicken baos and burgers to creamy peanut satay and Katsu curry mayo.
Read more: This Yorkshire pub is doing an epic pot noodle and a pint meal deal