Our favourite place to play pool, roll a strike and kick back with killer cocktails are moving and their new location is set to be their biggest yet.
Roxy Lanes will be relocating from their Bond Street location to The Light on Headrow. Although the mammoth new venue will not be open to the public until early 2022, the wait will be more than worth it.
The new venue is a whopping three times the size of their Bond Street predecessor and will incorporate all elements of existing Roxy venues to date inside.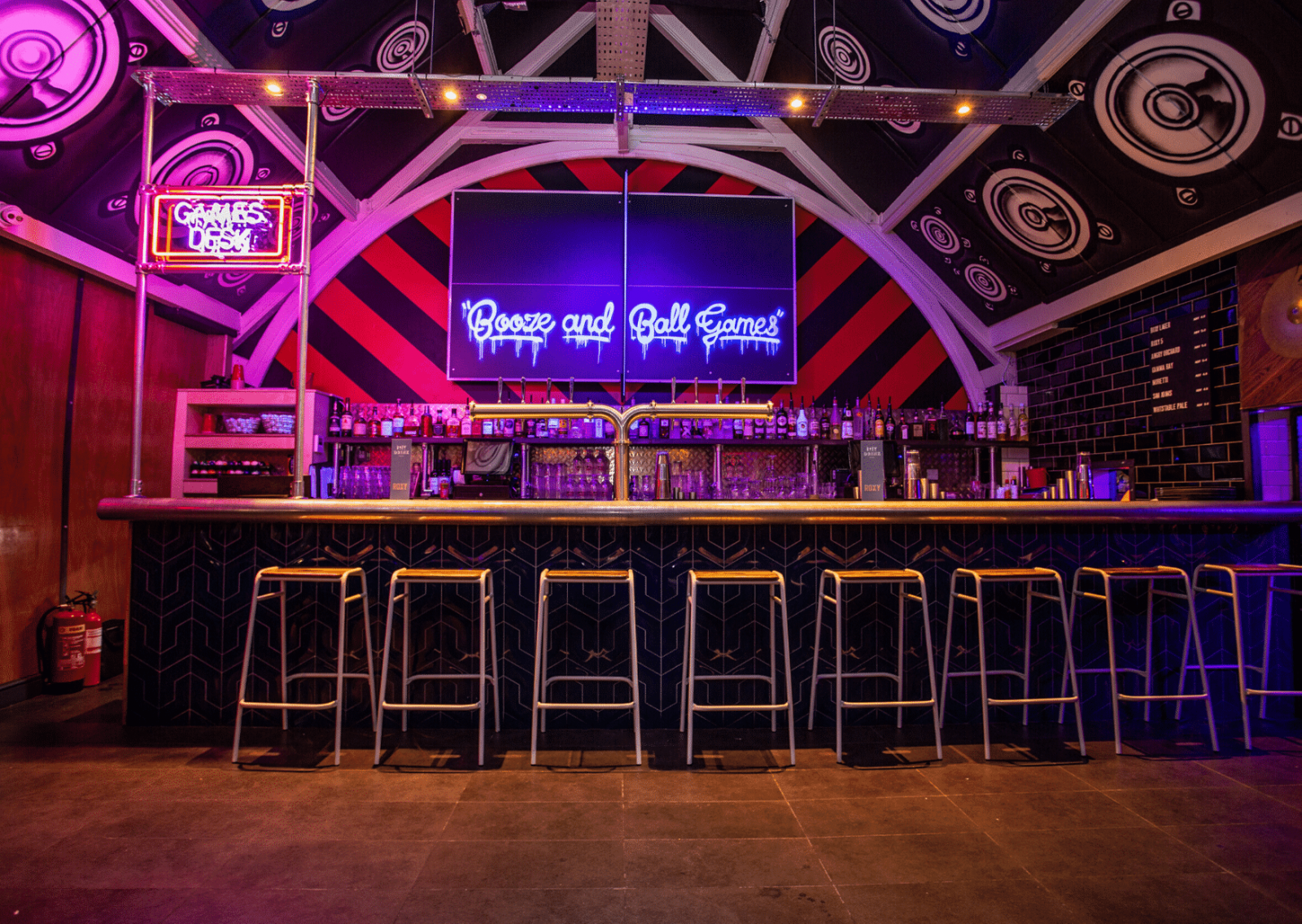 Retiring Roxy Bond Street, which has been open until 2014 seems like the appropriate move for an expansion. Brand Development Manager, Joel Mitchell believes that "whilst the Bond Street venue was a great starting point for us as a brand, it's now time to up the ante and we're delighted to be able to expand and offer our customers even more of that Roxy Lanes experience".
The new Roxy location will have all the nights out you could possibly wish for, whether you're looking for an intimate corner or an ice breaker for a first date or fancy a booze-fuelled night out.
Each customer's journey through Roxy's newest venture will start on the ground floor of The Light location, where a large bar area greets customers and offer a huge choice of beverages: from craft beers to cocktails and spirits, before heading on to play some games.
In the basement, the dedicated game station will be waiting for those who dare to win. Ten bowling alleys, two duckpin bowling lanes, shuffle boards, American pool tables, beer pong, need we say more?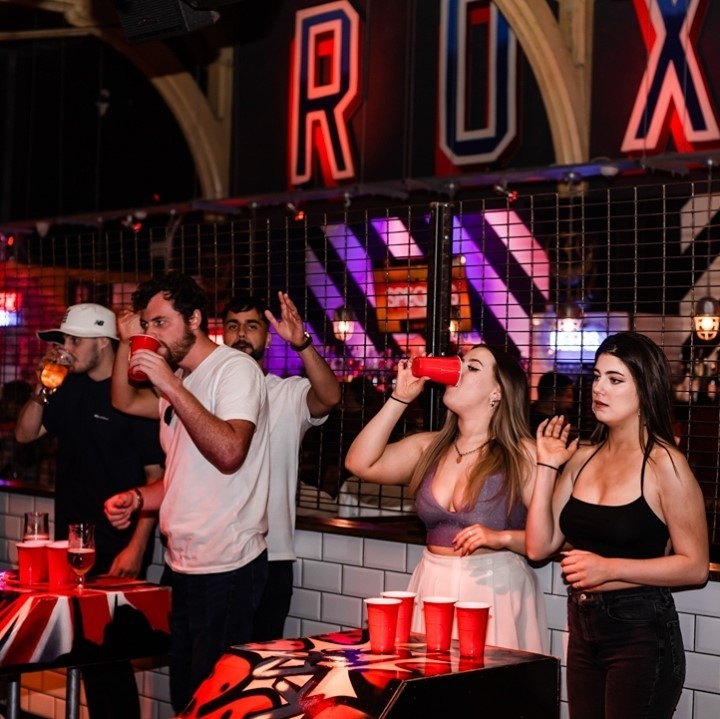 Grab a second, third or even fourth round of drinks at the dedicated basement bar before heading upstairs to see the new addition for Roxy Lanes, ice curling lanes.
Slide stones down the smooth surface and try to hit the bullseye and become the champion at one of the only rinks of its kind in the UK.
Luckily, any anticipated snow in early 2022 will remain outside as Roxys are implementing an ice-free curling lane. We can't wait to see how this innovative idea will come to life.
The 15,000 square foot venue will also be the perfect place to watch the latest sporting action, with live BT and Sky Sports showing in the upstairs bar area. Children can get a slice of the action up until 5pm when accompanied by an adult.
Feature Image- Roxy Lanes