From new restaurant openings to highly anticipated comedy gigs, Leeds is jam-packed with things to do this week.
As we creep our way closer to summer, the city is buzzing with excitement and is overflowing with fun things for us to get up to and this week is no exception.
From rooftop BBQs, new Sunday roasts to try and two of the UK's most iconic comedians coming up north… we are in for an absolute treat.
Keep reading to find out about everything that's going on in and around Leeds this week…
Visit the animals at Temple Newsam Farm
Tuesday 16 May – Sunday 21 May 2023 | Home Farm, Temple Newsam
It's the perfect time of the year to head over to Temple Newsam and watch the newborn calves, lambs and piglets take their first steps and learn how to be independent animals. Add in a trip to visit the historic Temple Newsam house and a stroll around the estate and you've got yourself a full day trip.
Find out more here.
Jimmy Carr
Thursday 18 May and Saturday 20 May 2023 | St George's Hall, Bradford
Comedian Jimmy Carr is back on the road with new material, and he's making two stops across Yorkshire this month in Halifax and Bradford before returning to the likes of Scarborough and Leeds later on in the year.
Described by The Guardian as "a comedy hero for our time" for his 2021/2 Terribly Funny tour, this new show Terribly Funny 2.0 is set to take his comedy to new heights.
There's still a few tickets left at £34.50 via the Bradford Theatres website here.
Peter Kay Live
Friday 19 May 2023 | First Direct Arena, Leeds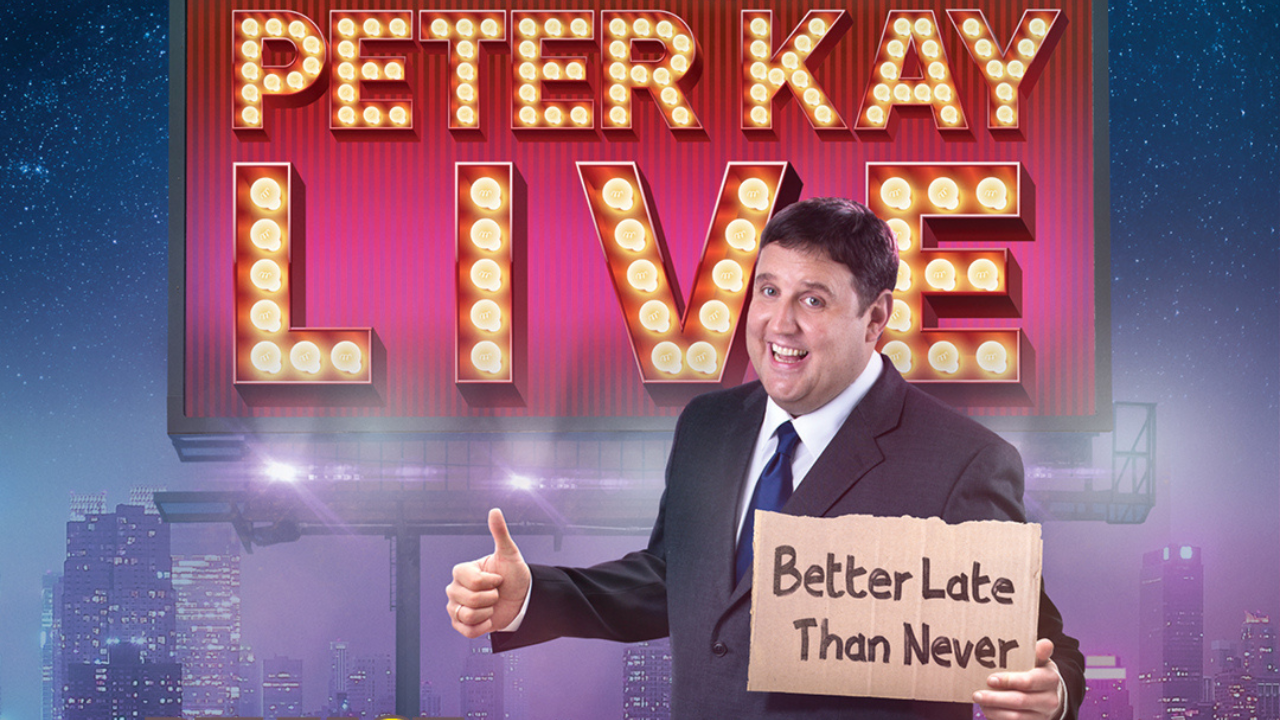 The comedian, best known for his hit TV series like Max and Paddy's Road to Nowhere and huge worldwide tours sharing belly laughs with the public. The comedian was actually recorded in the Guinness World Records as 'the most successful comedy tour ever', selling over 1.2 million tickets in 2010-2011.
Tickets are long gone, but there's waitlists on reputable ticket sites that might see some last minute cancellations and resales closer to the time.
Samra Mayanja: The Living and the Stale exhibition
Running throughout May | The Tetley, Hunslet Road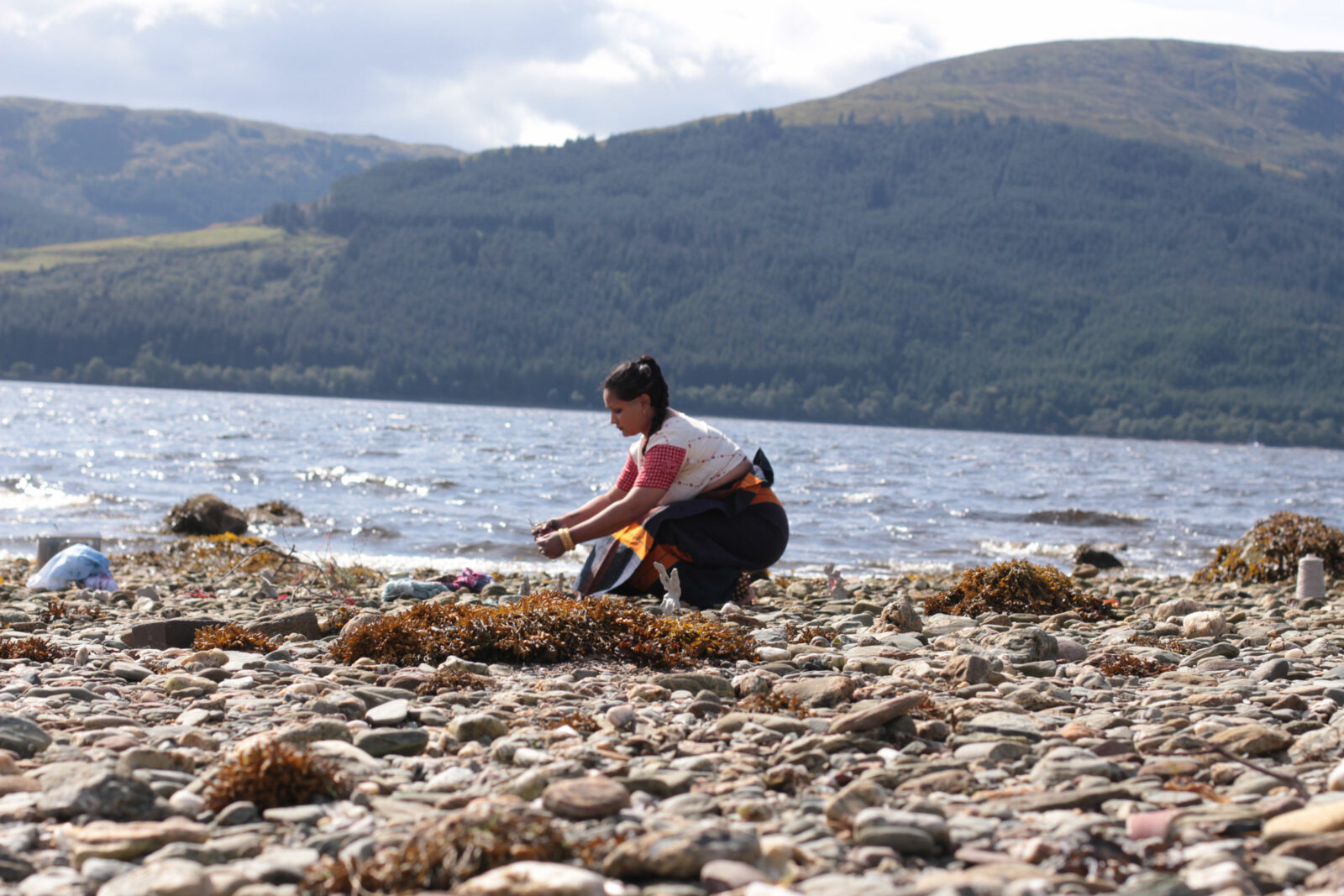 Arts space The Tetley is showcasing 'Samra Mayanja presents The Living and the Stale', throughout May to showcase the artist's first solo institutional exhibition, which brings together poetry and images made whilst travelling around Uganda. The artist explored 'the idea of lostness', through different art forms and showcases her work through a novella, installations, drawings, a score and moving image work.
Samra will be visiting The Tetley on Thursday 11 May to talk about her work in depth in 'The Tetley presents artist Samra Mayanja in conversation with Sepake Angiama, Artistic Director, iniva'. Tickets are free but do need to be booked in advance to avoid disappointment.
Find out more here.
Stuzzi X Boot and Rally Bar
Friday 19 May 2023 | Stonegate Road, Meanwood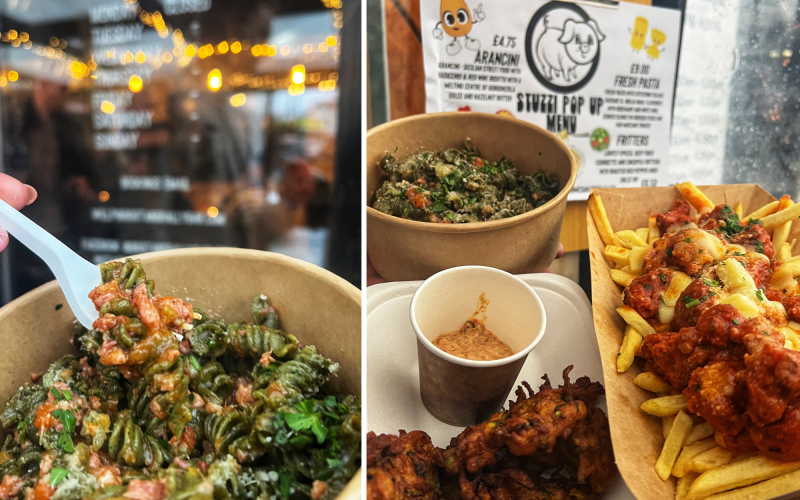 This Friday 5-9pm you can head over to Meanwood for a craft beer inside the cosy little bar and for a new pop-up foodie venture at Boot and Rally bar.
They're giving the people what they want: the opportunity to eat authentic Italian treats like pasta and arancini from an award-winning restaurant, but without the faff of dressing up and lots more beer options, all in the comfort of the local.
Pick and choose from arancini, fries double loaded with crushed Stuzzi beef and mortadella meatballs topped with mozzarella or opt for Stuzzi's signature pasta with combinations like cotechino Italian sausage and 'nduja ragu flavoured with rosemary and white wine, cooked slowly in chicken stock and san marzano tomatoes – it's so moreish you'll be ordering seconds (and thirds).
Green Room's First Birthday
Friday 19 – Sunday 21 May 2023 | 36 Wellington St
Everyone's favourite rooftop bar has officially been serving the good people of Leeds for a whole year. And this weekend they're inviting you to celebrate with them, and they've got a real party in store for you…
On the Friday they are doing a buy one get one free offer on their delicious Kirkstall Brewery Pilsner, on Saturday they are giving away free shots of limoncello and on Sunday they are hosting a summer BBQ with the help of their pals at Braizin Squad.
It's set to be an incredible weekend that you definitely don't want to miss out on.
Fearns Opening
Friday 19 May 2023 | Department, 4 The Blvd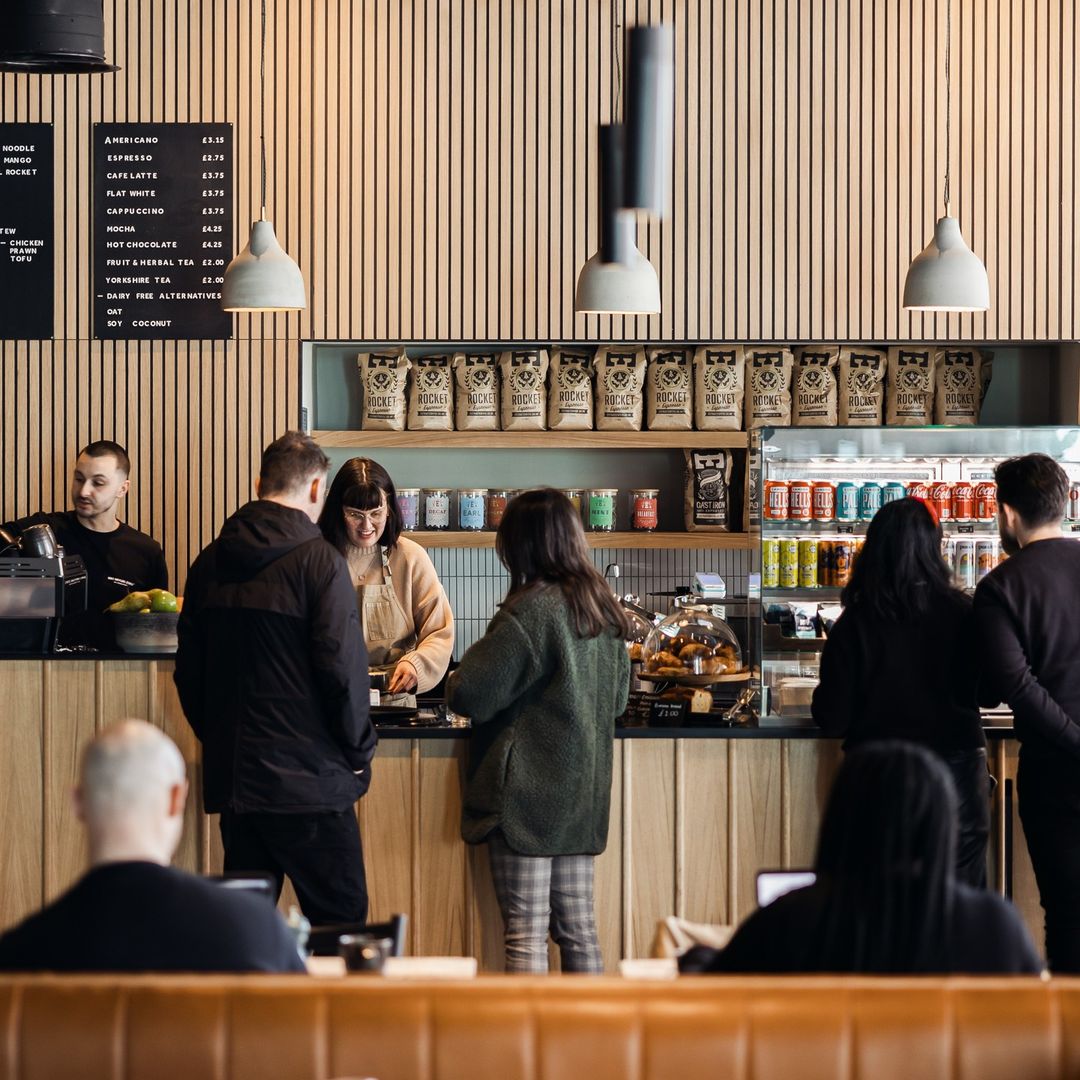 Called Fearns, the new social dining concept got its name from the small parcel of land, known locally as Fearns Island, nearby to its home in Department. The land will house an allotment for the kitchen team to grow seasonal produce, herbs, and flora in the coming months.
Serving breakfast, lunch and dinner, Fearns will be a new destination for every meal. The menu comes has been strewn together using Yorkshire ingredients, taking creative influence from kitchens across Europe.
Fearns opens on this Friday from 7pm, with a launch party with drinks and DJ set from Release Records. You can find out more, including how to join the launch party on the Fearns website here.
Fondue Sunday Lunch
Sunday 21 May 2023 | The Cheesy Living Co, Corn Exchange
You'll be able to grab a seat inside the Corn Exchange eatery this Sunday at either 12pm or 2pm for a fondue Sunday lunch – and it's unlikely to be anything you've seen, or tasted before.
Expect a huge pot of gooey Swiss cheese with all your fave roast dinner staples like rosemary potatoes dusted in paprika, half roasted garlic and of course, Yorkshire puds!
The idea is you can build then on your roast selection as you see fit to make up the ultimate roast dinner, adding a board of Lishman's cold cut roast ham and beef; honey roasted carrots and parsnips; stuffing balls or even a DIY cauliflower cheese offering to dip into the Alpine-style fondue pot- and it's delicious.
Read more: First look inside Headingley Heights at BOX, Headingley's first rooftop terrace bar