A new green neighbourhood, featuring 665 apartments to rent, has emerged just moments from Leeds city centre – and it has some seriously swoon-worthy features.
This truly is an exceptional place to call home.
Outdoor event spaces, private dining rooms, green spaces, 24 hour security, and the coolest walk to work in the city – there's a lot to love about The Junction.
The newly-developed neighbourhood has 665 rental apartments and social spaces – and they're far more than just a place to rest your head and watch the telly.
And if all that's not enough, The Junction is securing the future of the neighbourhood's natural surroundings by minimising its environmental impact. Over 99% of generated waste is diverted from landfill and the neighbourhood has benefitted from additional green spaces and the conservation of the historical Monk Bridge viaduct.
Need any more convincing? Just check out some of these amenities that everyone living at The Junction will be able to take advantage of.
Resident Lounges
Kickback, relax and escape reality inside the dedicated Resident Lounges.
These are two dedicated lounge spaces for all residents to melt into the cosy corners and grab a book, or team up with your neighbours and unleash your competitive side with a board game and forget the day in truly stylish surroundings.
Come and go as you please, this is the home away from home space that features gorgeous Scandi-style furnishings to unwind in. It's the perfect place to get to know your neighbours, meet your friends before heading for an evening out in the city or just pop your headphones in and zone the world out, magazine in hand – the choice is yours.
There's also a communal kitchen space and easy access to the adjoining Co-Working Space, making working from home simpler, and comfier, than ever.
The Junction also hosts regular events like 'Meet the Team with Beer' where residents can get to know the whole onsite team with a cold beer and learn more about their new neighbourhood, and a quiz night where residents can grab their teammates for an evening of general knowledge trivia, and win some stellar prizes in the process.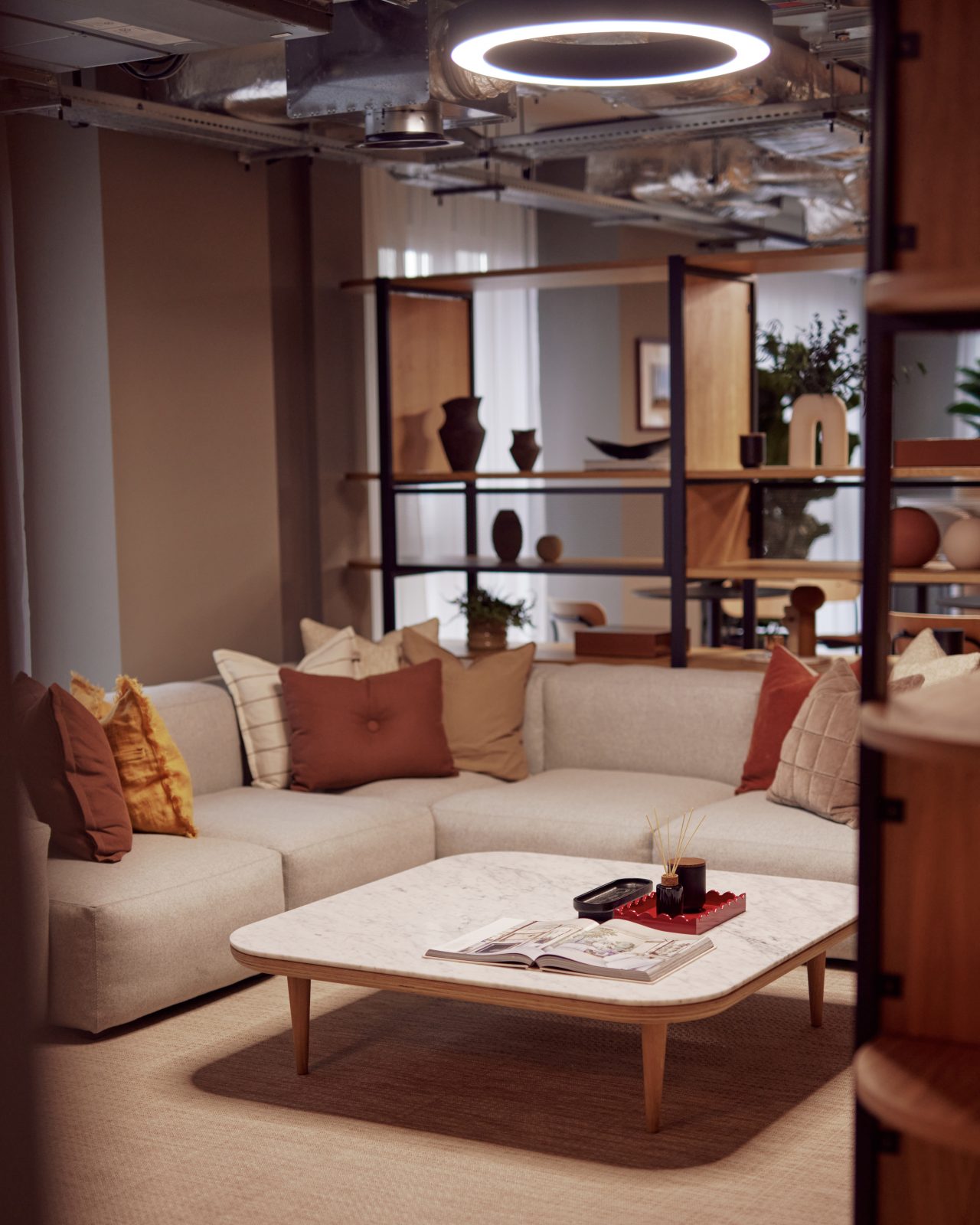 Private Dining Rooms
For the hosts who do the most, The Junction gives you the opportunity to wine and dine your guests in a truly luxurious setting.
Choose from either of the two private dining rooms, both are equipped with their own kitchens for you to cook up a culinary treat for your guests. Or, you can use the separate communal kitchen, keeping the mess out of sight and out of mind whilst entertaining.
Use of this incredible space comes free of charge to those living at The Junction, so not only will you never need to worry about the hassle of hiring out a restaurant or dining area for your social events again, but you won't have to pay for the convenience either.
Exciting events like the 'Meet your Neighbours with a Roast', where residents can get to know one another over a hearty dinner, will give those living at The Junction ample opportunity to test out this incredible space ahead of organising an event for themselves.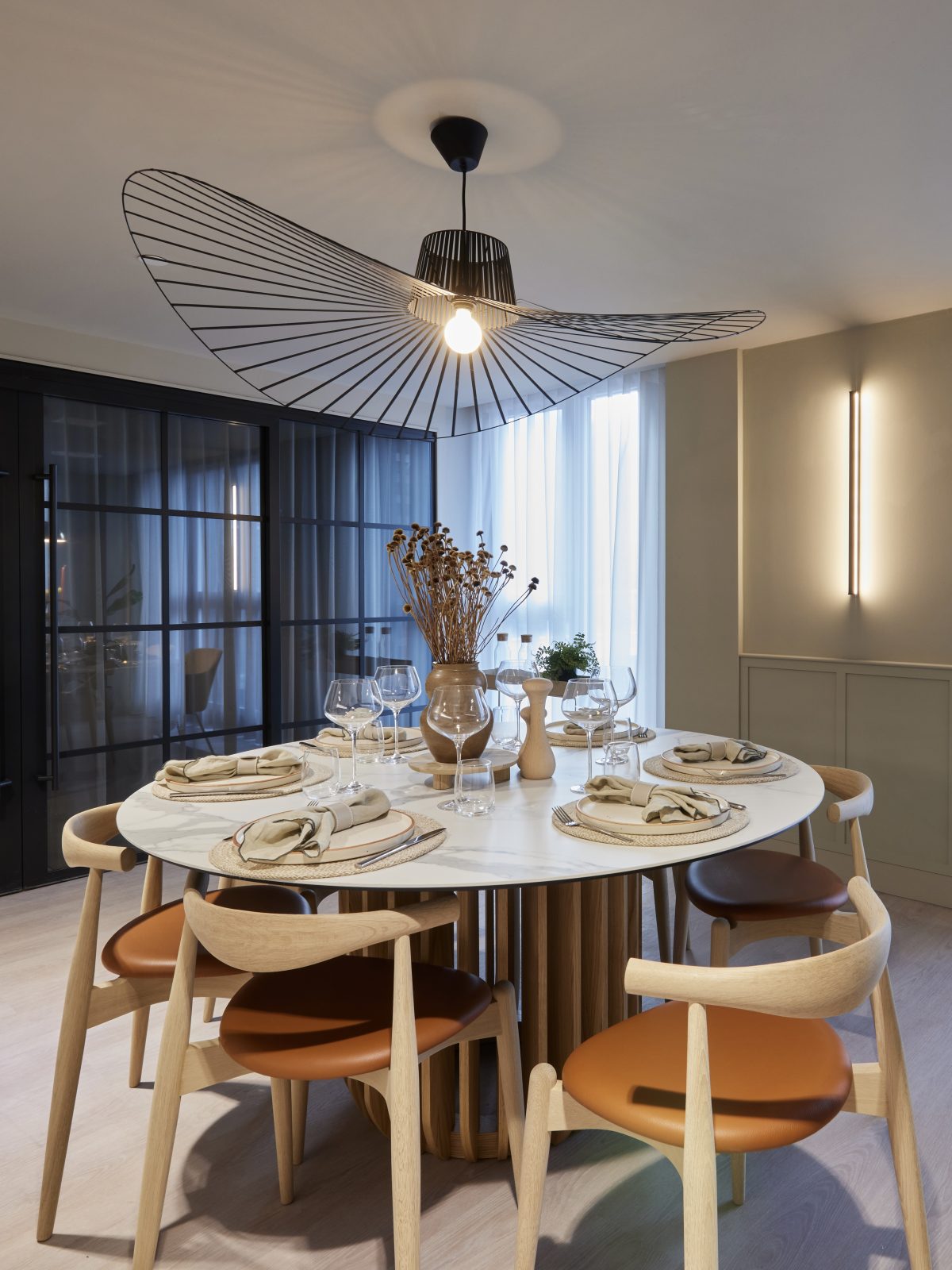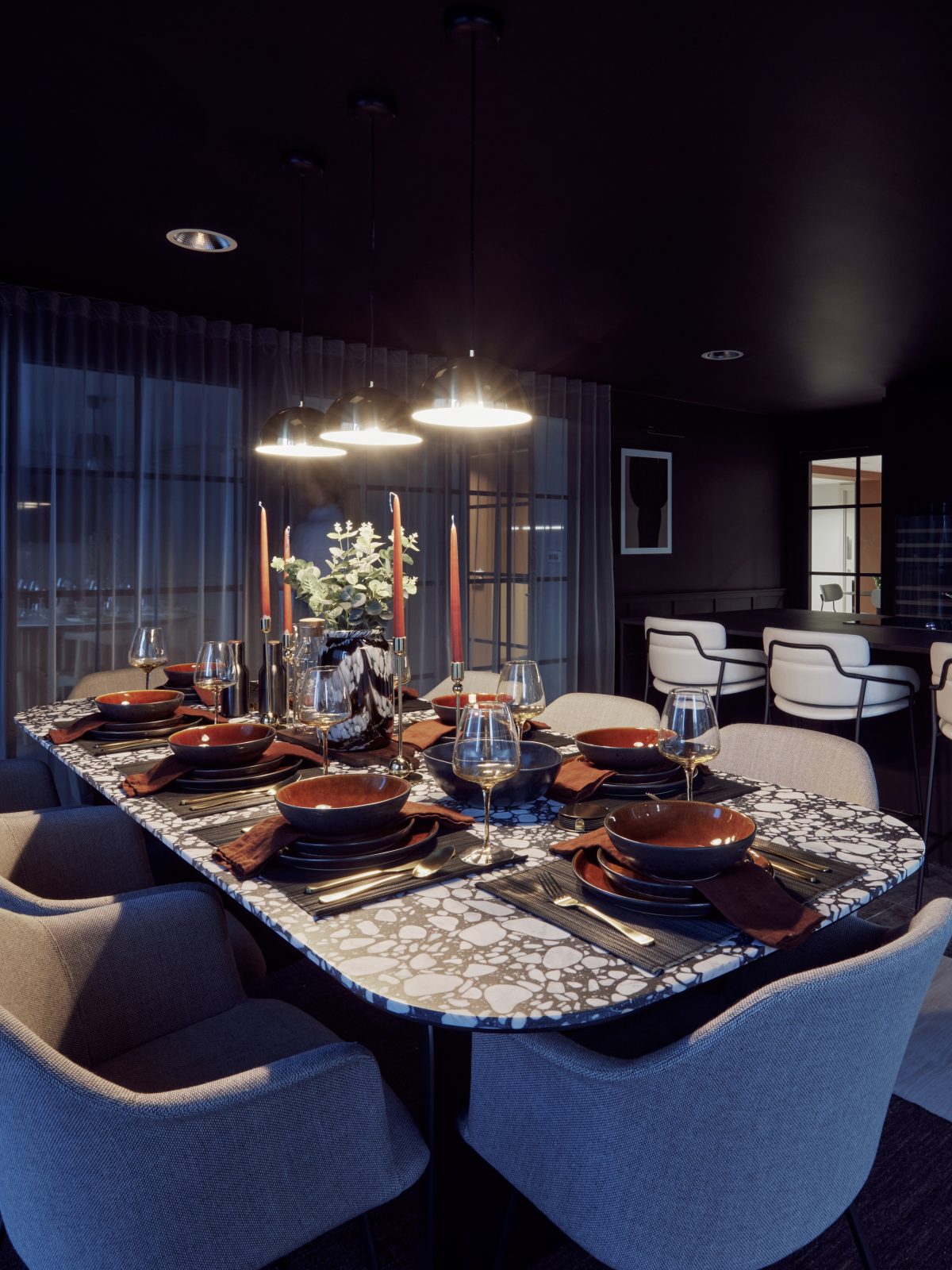 Co-Working Space
This is the ultimate work from home option that comes with all the positive benefits of WFH like getting your washing done and hitting snooze a few more times, without having to stare at the same four walls all day.
The Co-Working Space has been designed with modern work-life balance in mind and there's areas to suit all types of working from home styles.
For those looking for a quiet space to crack on with emails, take a seat in the tranquil space at one of the seemingly unlimited single tables, or open your laptop for a zoom call using one of the booth-style spaces for added privacy.
If you're looking for a Co-Working Space that caters to larger teams, there's plenty of long tables perfect for collaborating, as well as private meeting rooms, perfect for long calls or to invite your colleagues in for a chat.
The Residents Lounge effortlessly flows from the Co-Working Space, so even those quiet Friday afternoons working from the sofa are catered for here.
One of the huge benefits of The Junction is the super-fast broadband with speeds of up to 250 mbps throughout the amenities, so no matter where you are – you won't be experiencing those dreaded Zoom calls where you freeze every five minutes.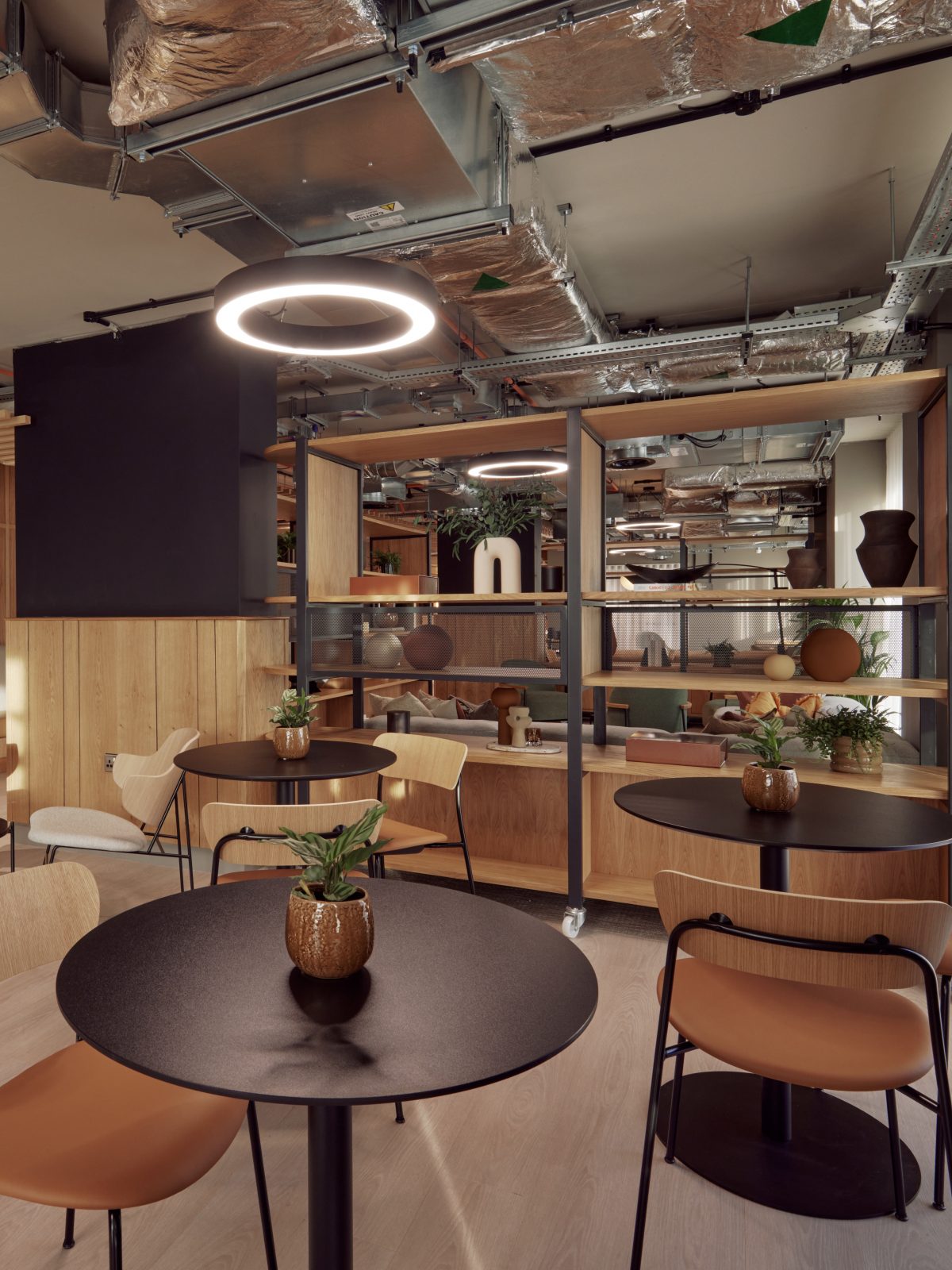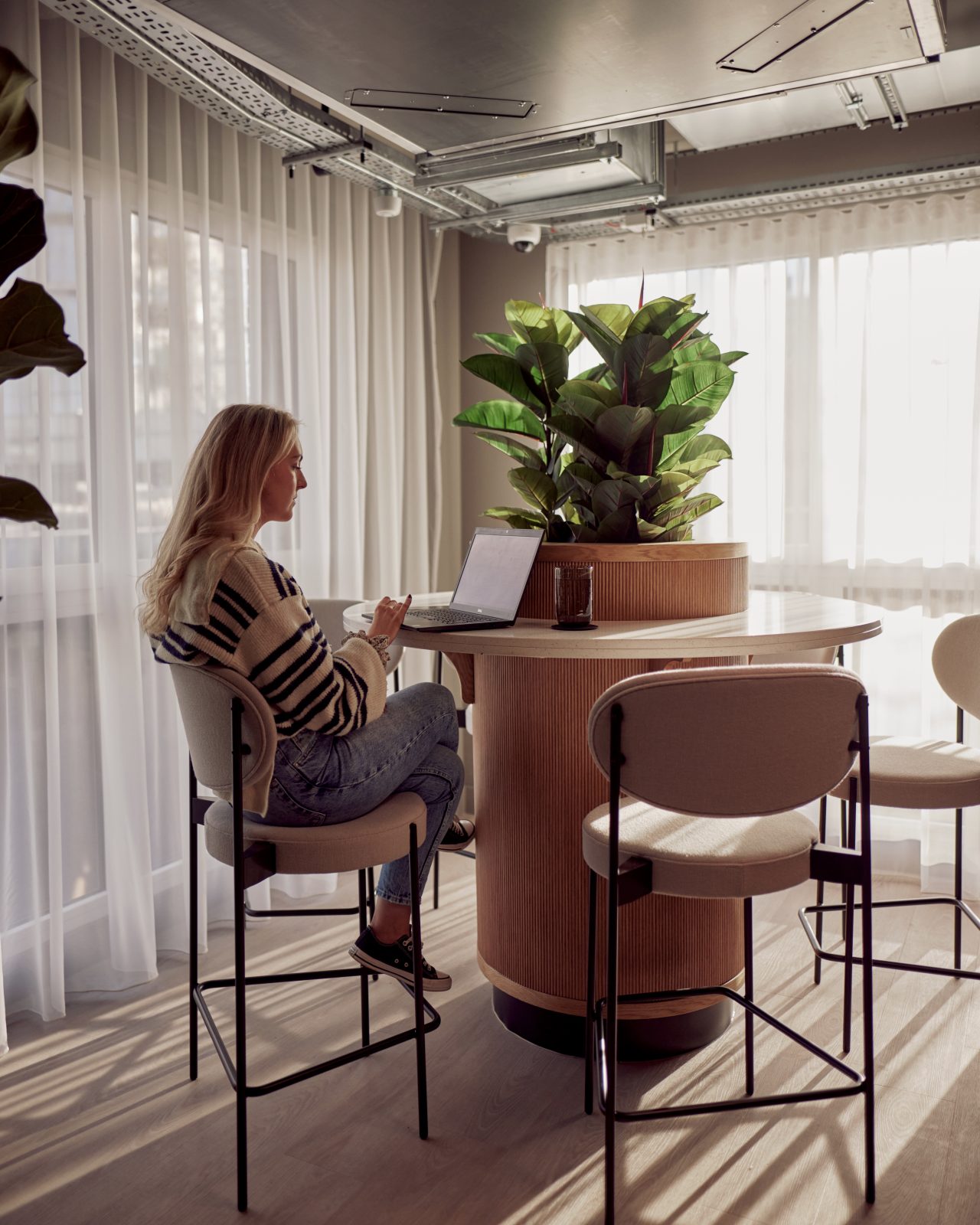 Pocket Parks and Gardens
Getting in your steps in the city centre has never looked so beautiful.
The Junction prides itself on bringing a green and eco-conscious neighbourhood to the city centre and has spent much time conserving the gorgeous historical Monk Bridge viaduct on its doorstep. As a result, the whole neighbourhood is full of green spaces, terraces and gardens for you to escape for some fresh air, take the dog out and find adventure within your own back garden.
There truly is something for everyone. Grab a bat and ball for a spot of ping pong in the sunshine, find a quiet space to relax and rejuvenate inside the landscaped 'secret garden' overlooking the River Aire or head into the city on what is being dubbed the 'coolest walk to work' along the highline.
The dedicated canalside walk winding between red brick bridges and hidden passageways takes you directly into Wellington Place in no time at all – and uncovers the beautiful old-meets-new cityscape that few are lucky enough to view on their morning walks.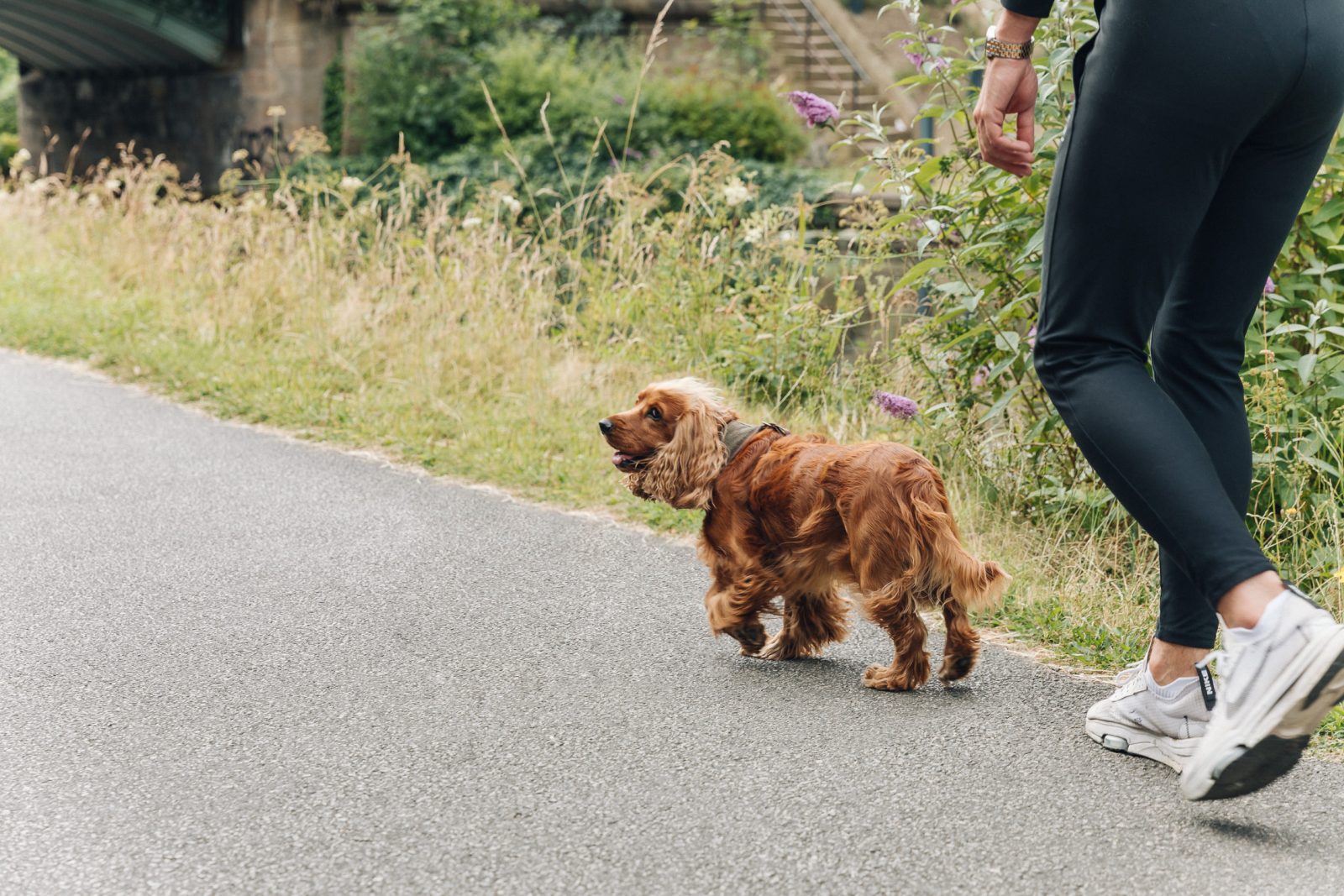 Outdoor Event Space
Cinema under the stars anyone? Take the spiral staircase underneath the viaducts and find yourself in entirely new surroundings.
Soon to be full of food, drink and retail destinations, available for post-work drinks or to book out outdoor spaces for parties and events- and just imagine this in the summer sun, it's going to be an incredible space to visit, regardless of whether you're a resident or not.
Parcel Care at Concierge
Parcels will never go missing again. The dedicated concierge team will organise all your deliveries and send a code to your phone once your parcel is in the building ready for you to collect.
Long gone are the days of waiting in all day for your Amazon or ASOS order, the concierge is open 24/7 so no matter when you're coming and going, your parcels will be waiting for you.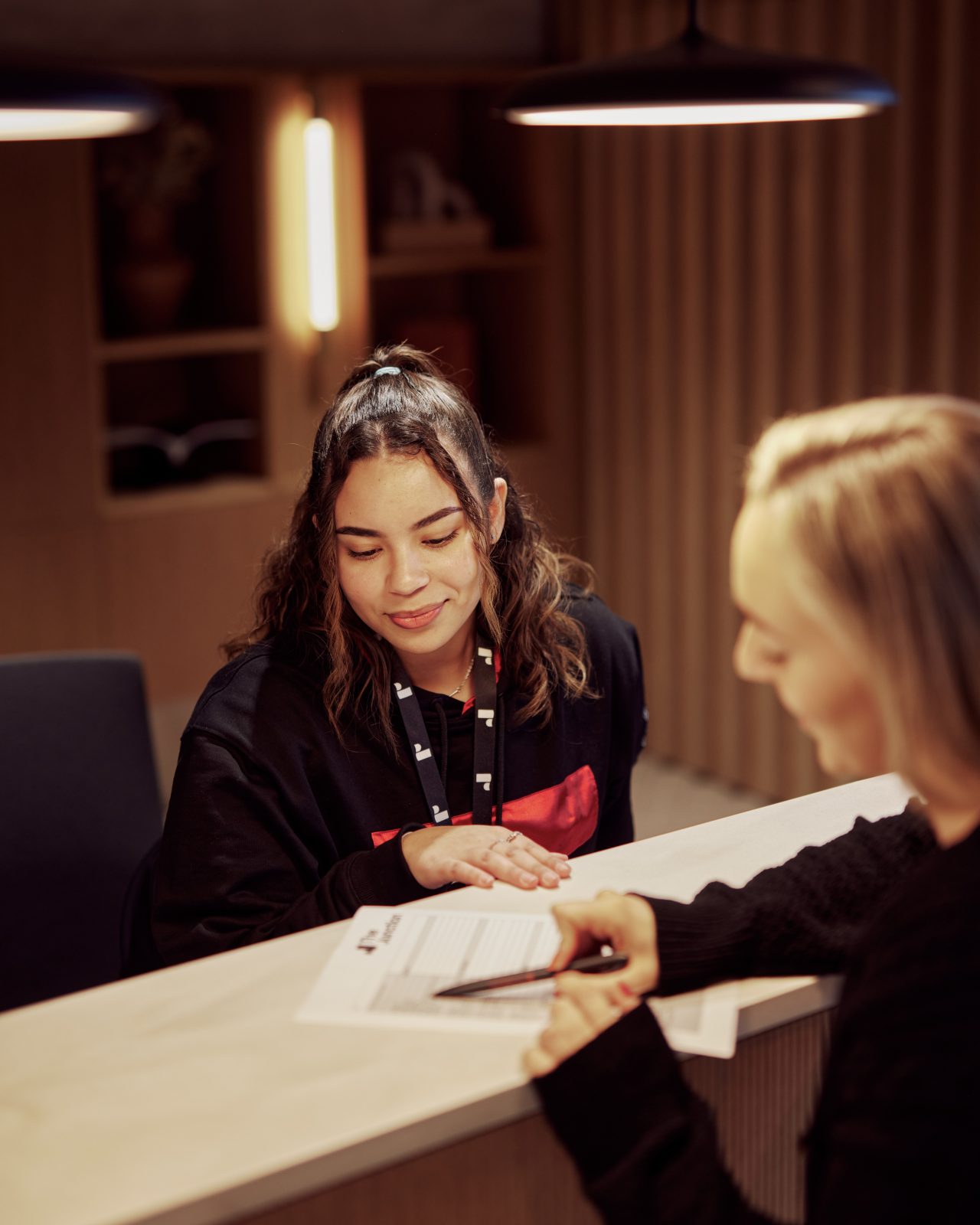 Neighbourhood heroes and exclusive offers with The Junction card
Whilst you really do have everything you could want or need within The Junction neighbourhood, when you do decide to venture out for a post-work drink or a bite to eat in the city centre, The Junction will ensure you're well looked after.
Offering a host of different discounts and loyalty schemes at some of Leeds' finest independent eateries, barbers and gym classes- living The Junction lifestyle comes with seemingly endless perks.
All residents are given The Junction card when they move in, and this is your key to exploring the city with exclusive offers and perks every time you visit a participating venue. For every ten digital stamps you collect with your card, you'll receive a discount voucher sent directly to your inbox – and receive exclusive offers before anyone else too.
Drinkwise, you're truly spoilt for choice: Crafthouse, Water Lane Boathouse, Toast, SALT Calls Landing, Mad Frans, Editors Draught and more are all included; whilst those looking for an evening meal can check out the likes of Ibérica, Fleur, Good Luck Club and Sociable Folk- all within walking distance of The Junction neighbourhood.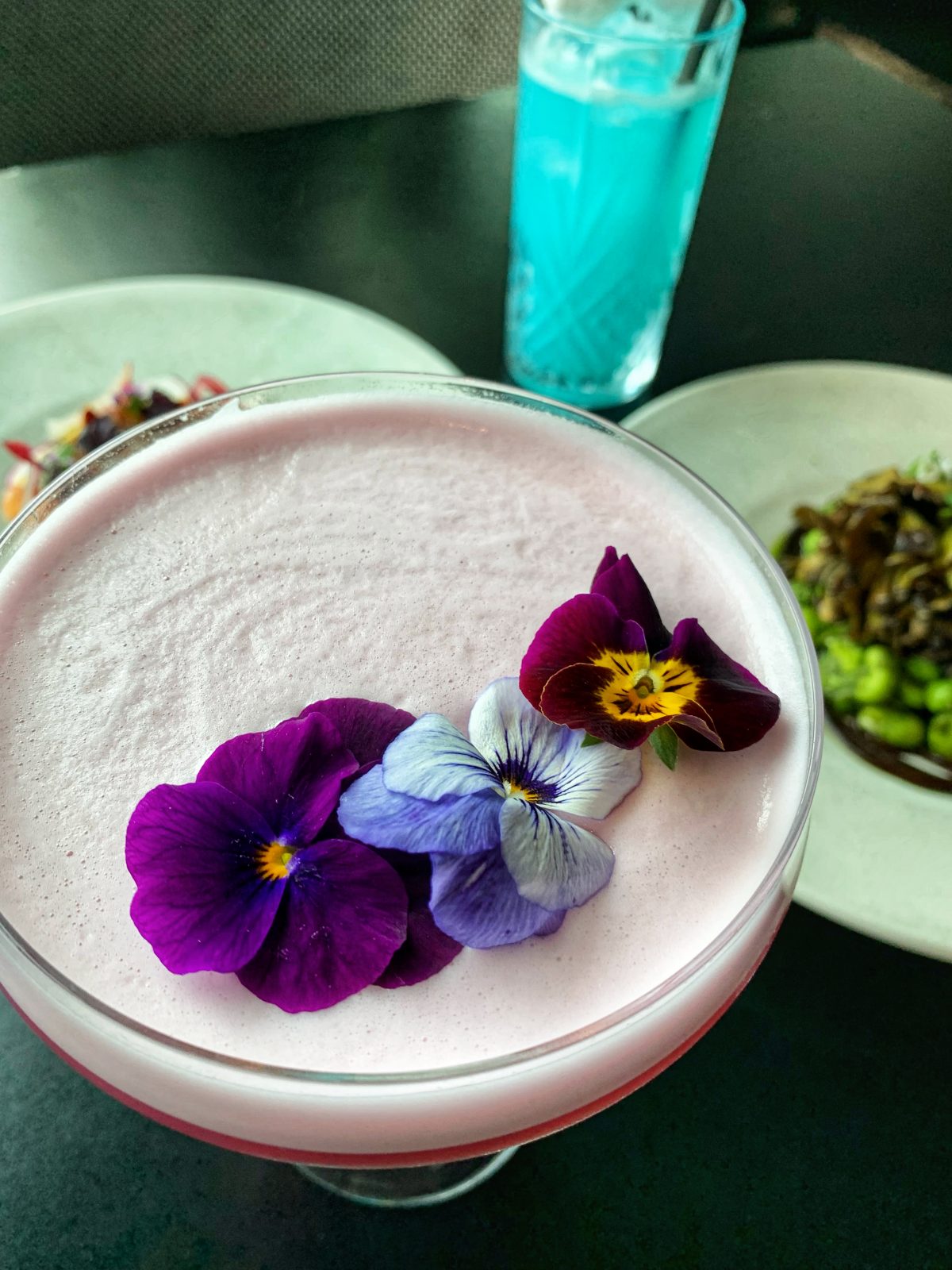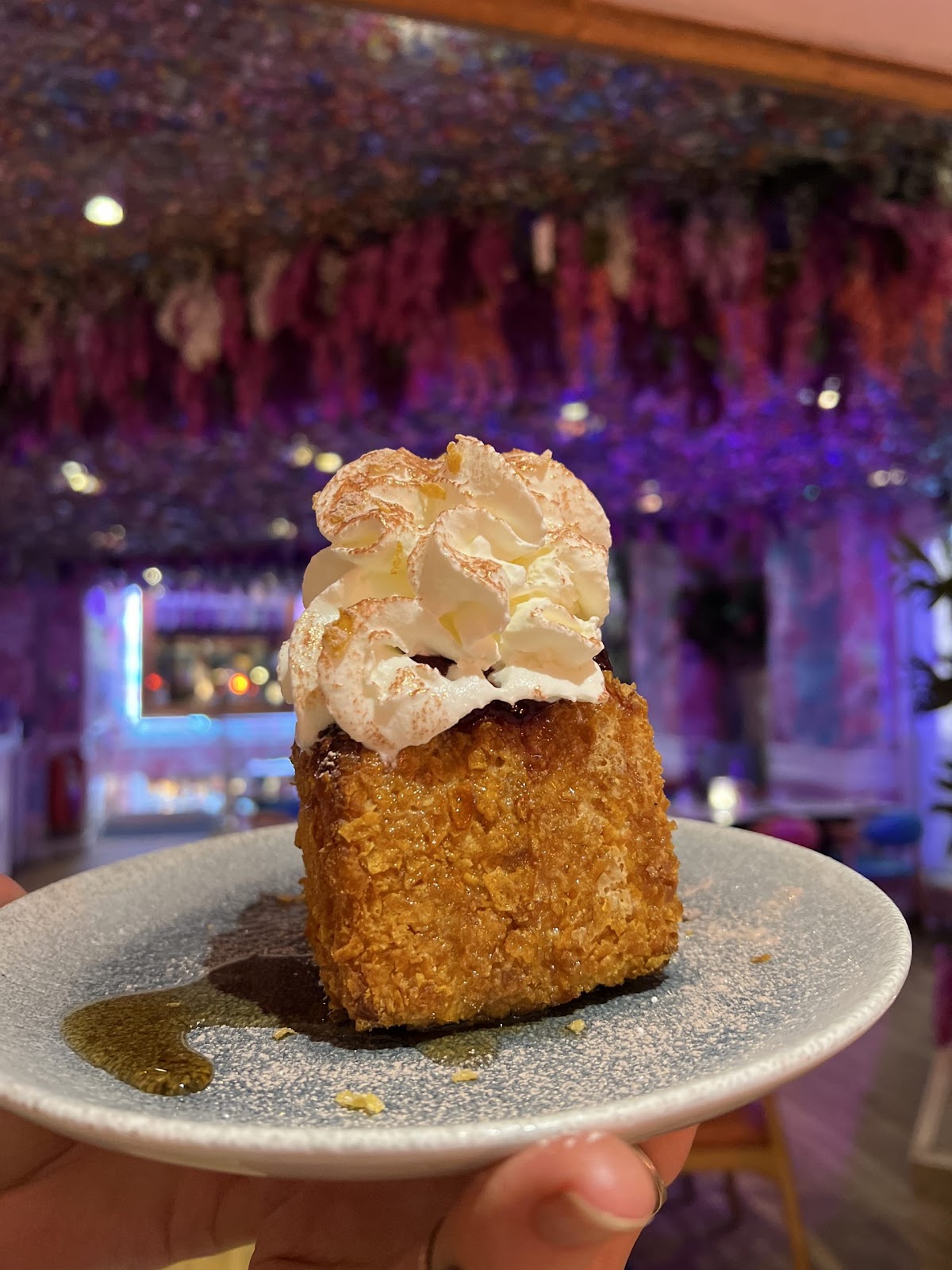 There's even exclusive wellness discounts at Trib3 and Crowne Plaza's Spirit Health Club, as well as coffee perks from 200 degrees and Chipp Coffee Co.- plus those looking to fill their homes with beautiful plants and clothes can check out perks from The Plant Collection and sustainable clothing and alteration services from Tråd Collective.
This not only allows you to explore the city, but it also offers the opportunity for you to support local independents and keep the hub of small shops and family-run food, drink venues and local traders alive, and bag yourself some exciting perks in the process.
Read More: The Junction – the stunning new neighbourhood in Leeds where apartments come with masses of perks
A whole new neighbourhood to explore
The Junction truly is bringing a new neighbourhood to Leeds, and it's fair to say there's plenty of amenities to fill your working days, evenings with friends and still give you plenty to do throughout the weekend without even leaving the site.
Best of all, those looking for a new home can move in straight away. Apartment prices start from £1080 and are available fully-furnished or unfurnished.
You can find out more and book a viewing at these new Leeds apartments at The Junction here.
Don't Settle. Live.
Feature Image – Supplied
AD