The Christmas markets have been dearly missed since their departure in 2019.
But now it's been confirmed that the much-loved markets are making a return this year.
After signing a new contract with Market Place Europe (responsible for markets in cities like Belfast, Newcastle and Harrogate) for a big comeback.
The markets will be taking on a different look than previous years, with 13 different spaces across the city centre hosting around 120 Bavarian-style stalls, including Briggate, City Square and outside The Corn Exchange.
Complete with three festive bars, Leeds City Council has confirmed that the markets will take place from Friday 24 November right up until Friday 22 December 2023.
Millennium Square and Victoria Gardens will also host its popular Ice Cube outdoor skating rink, market stalls and other themed attractions this year, and plenty more family-friendly activities are being planned for the festive occasion.
Councillor Jonathan Pryor, Leeds City Council's executive member for economy, culture and education, said: "We're absolutely thrilled to be bringing a new and exciting festive experience to Leeds this Christmas that will transform the whole city centre.
"We've been working hard behind the scenes for some time now to find the right Christmas market that will give more people, places and businesses the chance to be part of one of the busiest and most exciting times of the year.
"This new market will make the most of the fantastic, newly pedestrianised spaces we have across the city and make Leeds feel more special and magical than ever before."
The new market will be operated by Market Place Europe, the UK's largest Christmas market operator, who have delivered award-winning Christmas markets in cities including Belfast, Newcastle and Harrogate.
It will be delivered at no cost to Leeds City Council, and is expected to generate income for the city.
Usually held from early November to the end of the year at Millenium Square, the Christkindelmarkt is usually one of the most exciting events in the festive build-up.
The markets did not take place in 2020 or 2021 due to Covid restrictions, but only last year, a spokesperson from Leeds City Council told ITV that it was "no longer feasible" for the German Christmas Market to return to Leeds, explaining that: "Following the pandemic and combined with foreign travel work visa costs and complications, it was mutually agreed with our friends in Frankfurt that it was no longer feasible to bring the German market back to Leeds."
Having been originally started in 1997, the Christkindelmarkt had become a staple part of the city's festivities that saw a partnership with Frankfurt City Council attract up to 250,000 visitors to Leeds every year.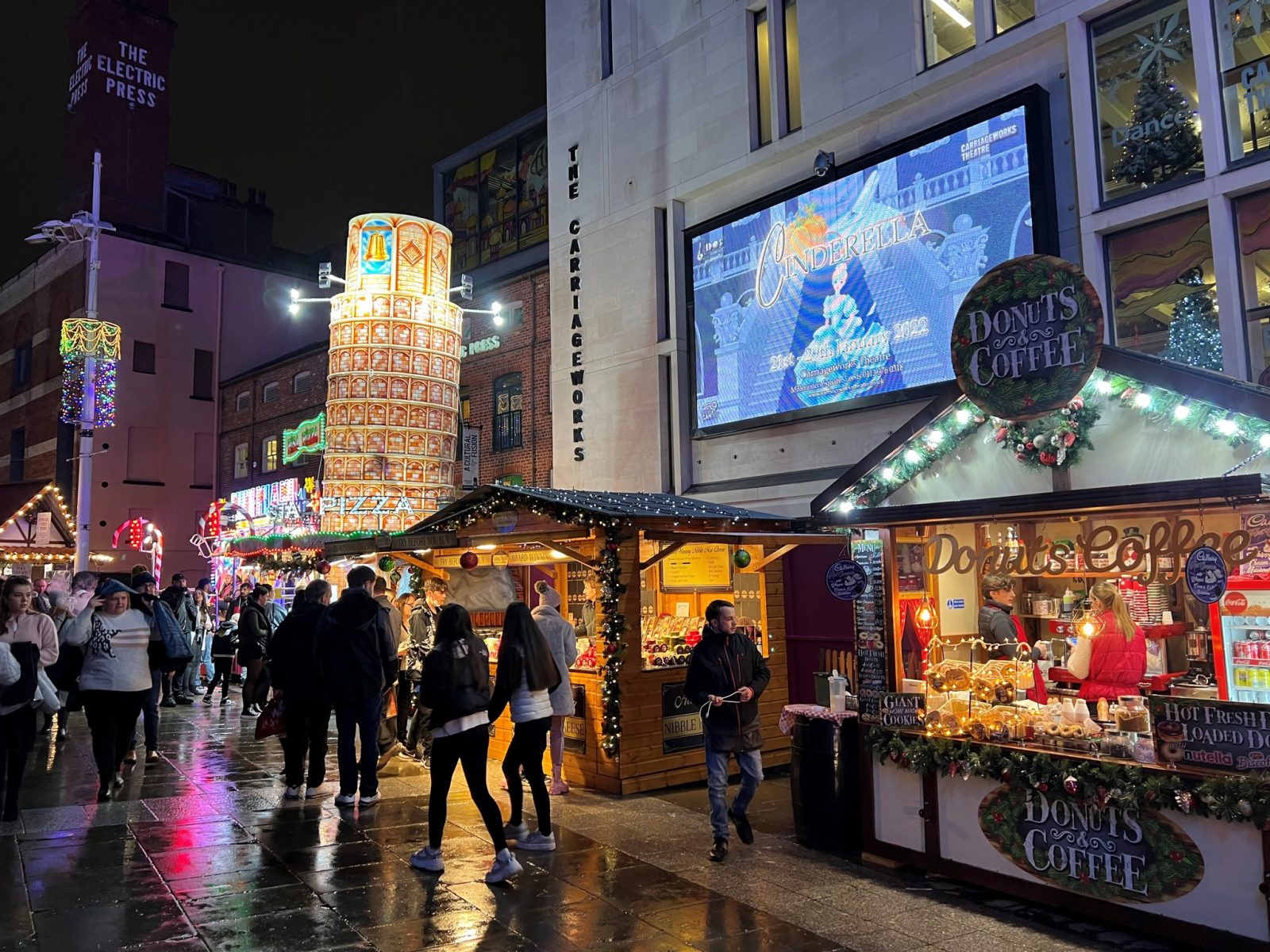 Image: Christkindelmarkt Leeds
Instead of the traditional markets, Leeds has seen the return of Ice Cube at Millennium Square over the past few years, with a small selection of food and drink vendors, winter-themed rides and attractions for all ages to enjoy.
The Corn Exchange also hosts a huge Christmas market based around festive food and drink, and it is expected that plenty of other alternatives will be offered around the city centre.
Read More:
Whilst the full information about what to expect isn't available just yet, we can't wait to see the traditional Christkindelmarkt once more.
Feature Image – cmophoto.net on Unsplash