Performances from local Queens to celebrate the bank holiday.
Celebrating the Queen's Jubilee bank holiday weekend and all of our favourite foodie experiences, Yard & Coop is putting on an afternoon tea like no other next month.
With only one sitting available, make sure you book this one before its inevitable sell-out stops any more purchases.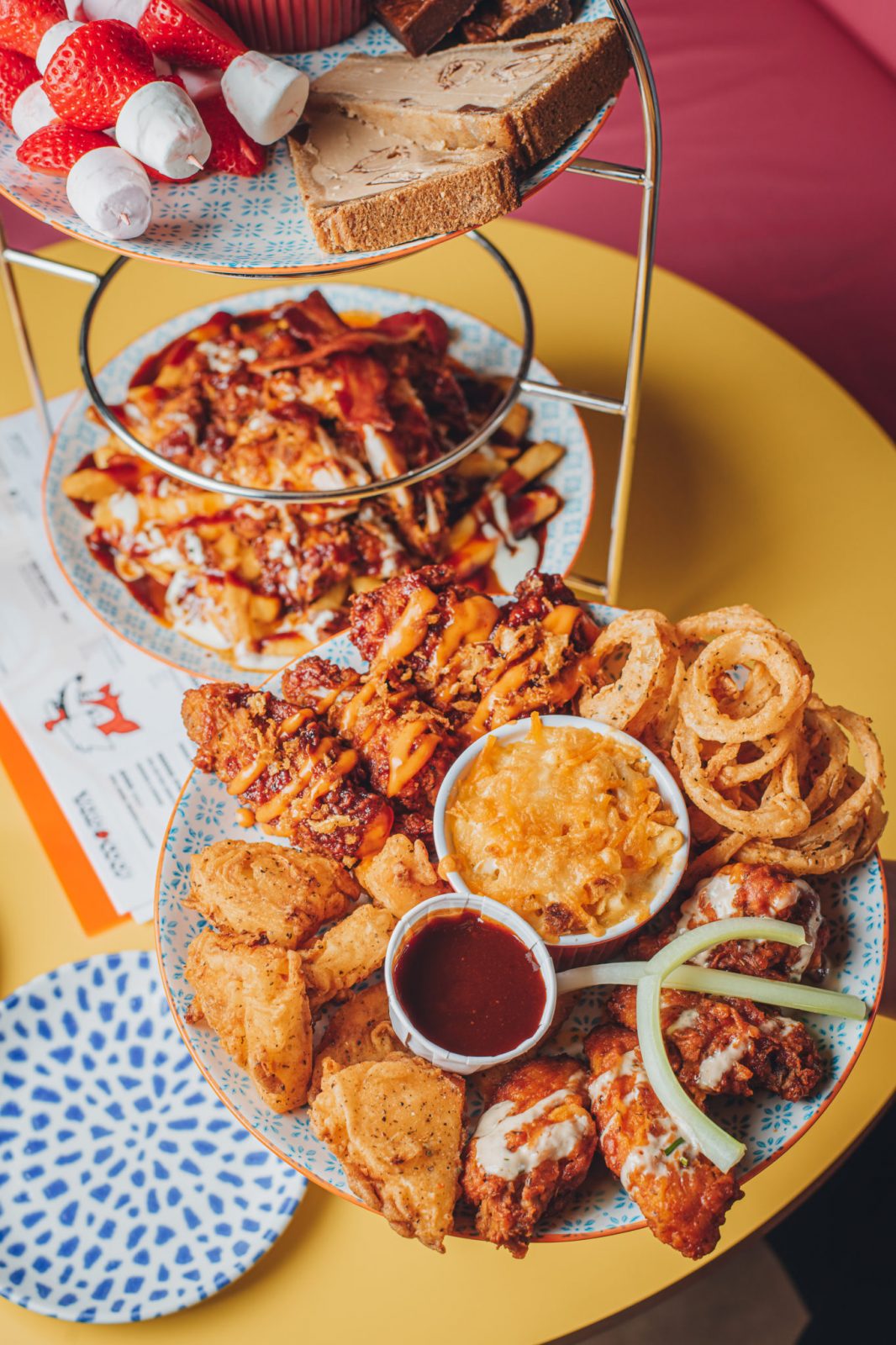 Read More: You can get a huge 12 inch fried chicken burger in Leeds- and it's called a 'Massive C*ck'
From the creators of the 12 inch 'Massive C*ck' burger comes afternoon tea in true dirty bird style at Merrion Street's favourite fried chicken restaurant and bar. Expect three layers of crunchy, sweet, savoury and all round delicious servings, starting with a huge bowl of fries with buttermilk fried chicken and crispy smoked bacon.
Served with Yard & Coop's locally famous cheese sauce, spicy bees knees, Dr Pepper BBQ and blue cheese sauces, this mouth-watering mix is complimented by another tier of fried chicken up top.
Expect two types of buttermilk fried chicken wings (Buffalo Ranch and Stateside BBQ) amongst crispy hand cut onion rings and veggie-friendly 'not chicken' talgani nugz, as well as a generous offering creamy mac n' cheese.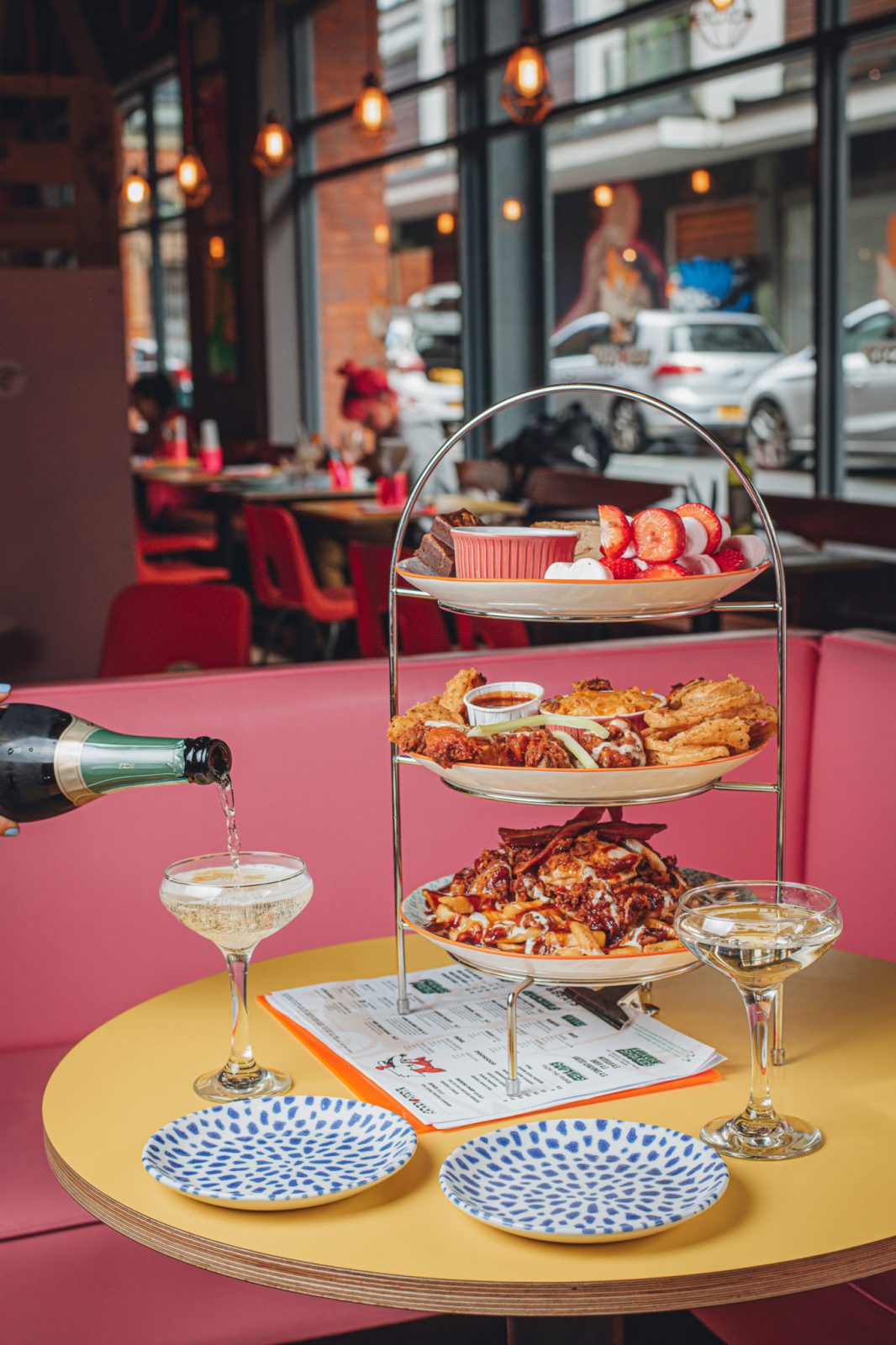 If that wasn't enough, sweet treats come in the shape of Kinder Bueno cookie pie and dulce de leche sea salted brownies with marshmallows, fresh strawberries and oozing with chocolate sauce laden over the desserts.
Wash all this down with a cocktail of your choice before watching in awe of a fabulous Royal Variety spin-off performance set to shake the whole house down.
Yard & Coop have said: "Dedecked and bejewelled in their finest Crown Jewels, they gonna sashay, shantay, fried chicken on the runway. Regal realness" is to be expected, and for a more than reasonable price of £25, this exciting event is set to sell out quickly.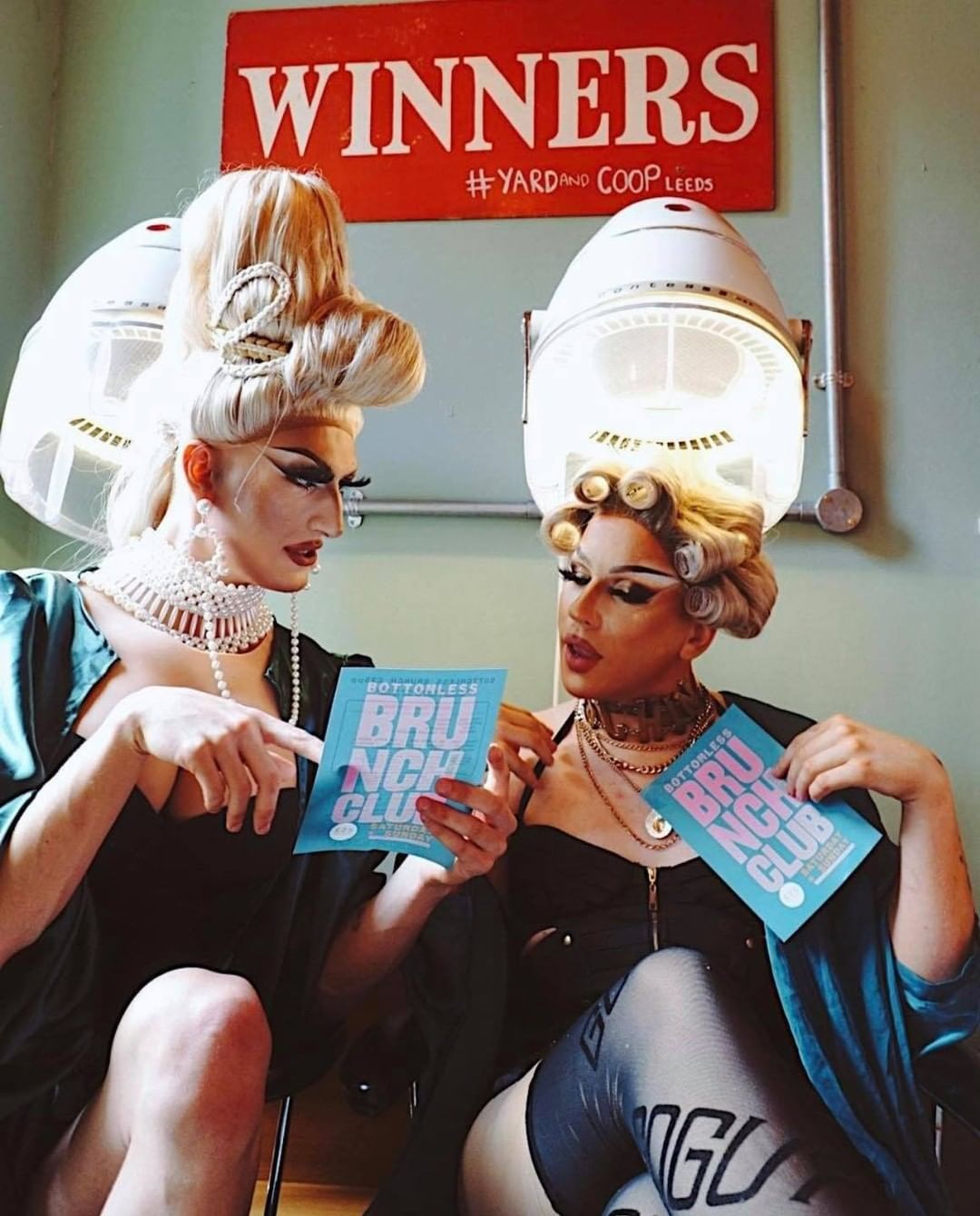 If you can't make it to the single sitting on Friday 3 June 2022, 12-2pm, the popular fried chicken joint does offer afternoon tea with a dirty bird twist on a regular basis with occasional drag brunch specials, but bare in mind that the Jubilee weekend is the only place you'll see the Royal Variety version.
Read More: This Leeds restaurant is serving a three-tiered fried chicken afternoon tea
For more information, including how to book your seat at one of most exciting Jubilee afternoon tea events in our city, visit the Yard & Coop website.
Feature Image- Yard & Coop