The combination is combining our favourite savoury Easter dish with our favourite tipple and we can't wait to try it.
The seasonal gin will be available in the coming weeks.
Aldi is launching a hot cross bun flavoured gin liqueur just in time for Easter, and it's hitting shop shelves soon.
Arriving at the end of this month and set to be available for a limited time only ready for the spring holiday that's right around the corner, the budget supermarket retailer has launched the Infusionist Hot Cross Bun Gin Liqueur.
It blends warming notes of caramel, raisin, and cinnamon for a wonderfully-rich flavour.
With an ABV of 20%, this limited-edition hot cross bun booze will be priced at £8.99 for a 75cl bottle when it goes on sale online and in Aldi stores UK-wide from 31 March.
According to Aldi, the gin liqueur can be enjoyed neat, over ice, or mixed with ginger ale and a slice of fresh orange for a zesty twist.
You can even add it to a classic espresso martini recipe too for a seasonal take.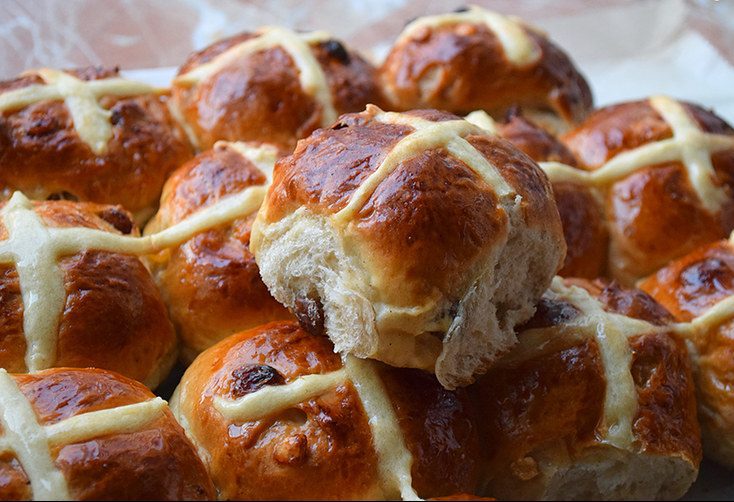 Keen to know whether it's as good as it sounds? Well, popular Instagram food blogger Kev's Snack Reviews has recently shared a review of the new Infusionist Hot Cross Bun Gin Liqueur, giving it a seven out of 10 score – with the post racking up thousands of likes already, so it sounds like it's set to be popular when it goes on sale.
Other popular gin liqueur flavours in the Infusionist range include Strawberry & Vanilla (£6.99), and Raspberry Jam Donut (£4.99).
The launch of the new seasonal gin liqueur also comes after Aldi has launched new range of different hot cross buns themselves, with some of this year's quirky flavours including Strawberries and Cream, and Triple Chocolate.
Fancy getting your hands on this limited-edition tipple when it's launched?
Make sure to keep your eyes on Aldi's social media pages, and you can check the opening times of your local branch via the Store Finder here.
Featured Image – Aldi