This is going to be the summer of openings in Leeds.
It's no surprise that one year on from pandemic-related restrictions holding much of the hospitality and entrepreneurial industries hostage with uncertainty, Leeds is thriving with new and exciting talent.
Whether its national chains expanding over into our city or up-and-coming independents taking the plunge to make their lockdown success story a full-time career or moving from pop-ups to a permanent home: there's a whole lot of new businesses in our city right now.
Here are the top picks of all the new openings in and around Leeds over the summer months with an additional selection of new openings within an hour or so of our city so that if you're taking a day trip to York, Sheffield, Manchester or even Harome, you can check out the latest additions there too.
The Melbourne
Firm favourite amongst Leeds locals, The Brunswick have announced they will be opening up a new location on Roundhay Road in Oakwood.
With 9 keg lines, 6 cask lines, and over 50 beers in the fridges, it is most definitely a beer lover's heaven. And what's needed after a few beers? Maybe some fried chicken, or a burger, or both. The Brunswick have this and more and we are certain they'll be bringing this winning formula over to Oakwood.
The new spot will be called 'The Melbourne' and will be joining a plethora of Leeds' favourites on Roundhay Road. We don't know all the dirty details yet but we know for sure that you can expect freshly poured pints and even fresher vibes.
Opening date: To be confirmed. Keep an eye on their socials to be kept in the loop.
Kulture Coffee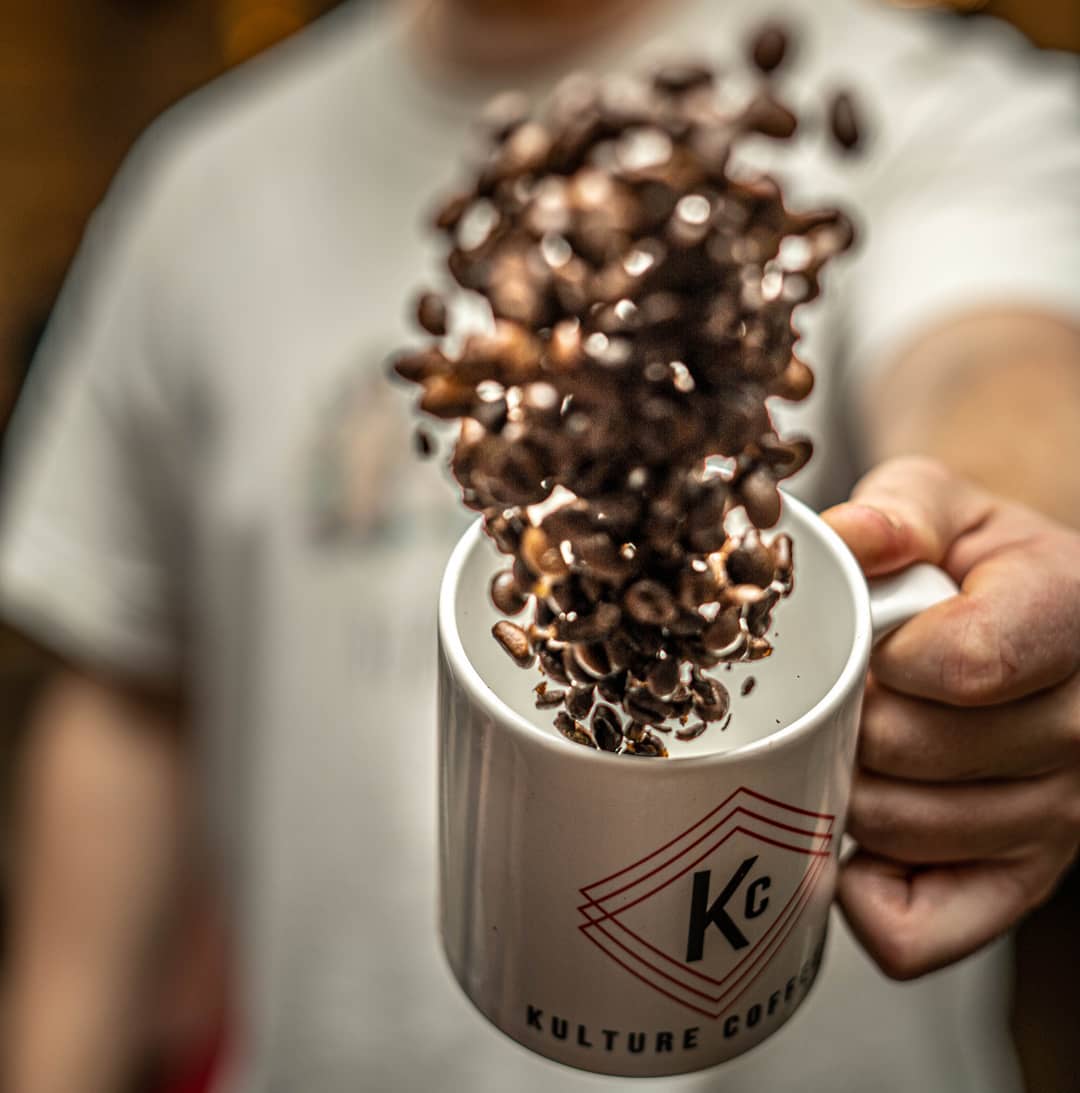 Kulture Coffee, an independent speciality coffee roastery, are set to open their brand new cafe on Kirkstall Road, Leeds.
We are always looking for our daily coffee fix and this new opening has got us very excited already. Inspired by Sydney's spectacular cafe culture, Kulture Coffee will be opening their new spot on the 11th June and are set to take Leeds by storm.
So what can you expect? A cosy haven of coffee decked out in rustic interior to create a chilled and relaxed atmosphere, perfect for your weekly coffee morning with friends or your afternoon study break. The people at Kulture know their coffee so whether you're a flat white fiend, a latte lover or can't resist a frothy cappuccino, you can expect only the best quality cup made with passion and the utmost love.
Opening date: 11 June 2022
Find out more here.
Honest Burgers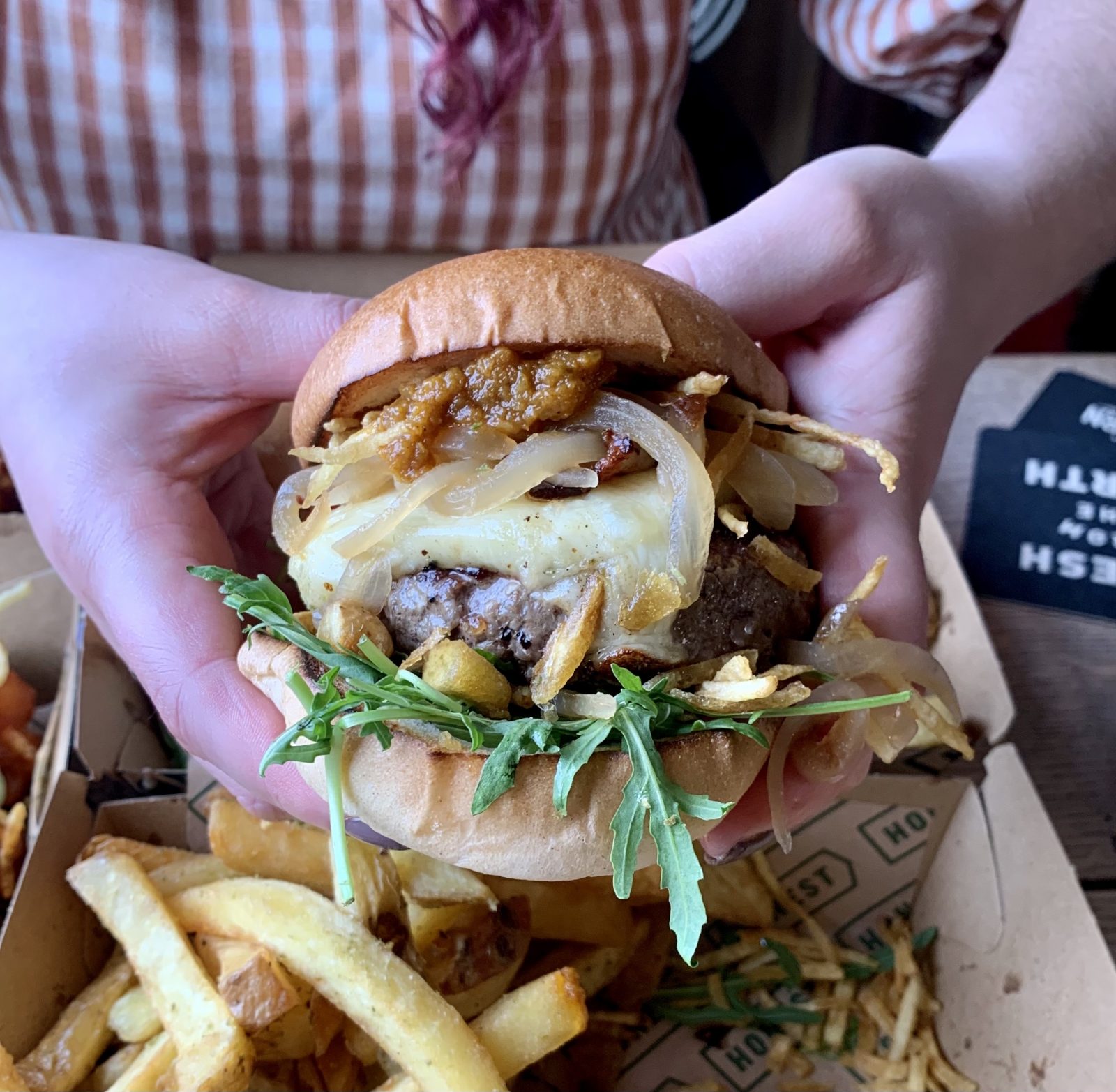 Joining the likes of Manchester and Liverpool, Leeds is the latest city to get the green light to open an Honest Burgers restaurant- but that doesn't mean we need to wait until summer to get our Honest Burgers foodie fix.
Serving up a taste of what Leeds has to look forward to, Honest Burgers has taken over the kitchen at Northern Monk Refectory for the next eight weeks. Based in the old Flex Store in Holbeck, this exciting partnership will allow Loiners to try out the famous Honest Burgers combination of beef patties and brioche buns, as well as some drool-worthy specials that won't be available in any other location.
The Leeds X Northern Monk burger will be a go-to options for anyone wanting to make the most of this residency. Expect Honest beef patties sandwiched between bacon, Heathen IPA beer cheese, curry sauce, shoestring fries, Faith pale ale pickled onions and rocket with homemade rosemary chips and washed down with a pint of original Northern Monk Brew Co.'s Faith- delish.
Opening date: June / July 2022, but Honest will be in Northern Monk Refectory six days a week until their official restaurant opening.
Find out more here.
The Cheesy Living Co.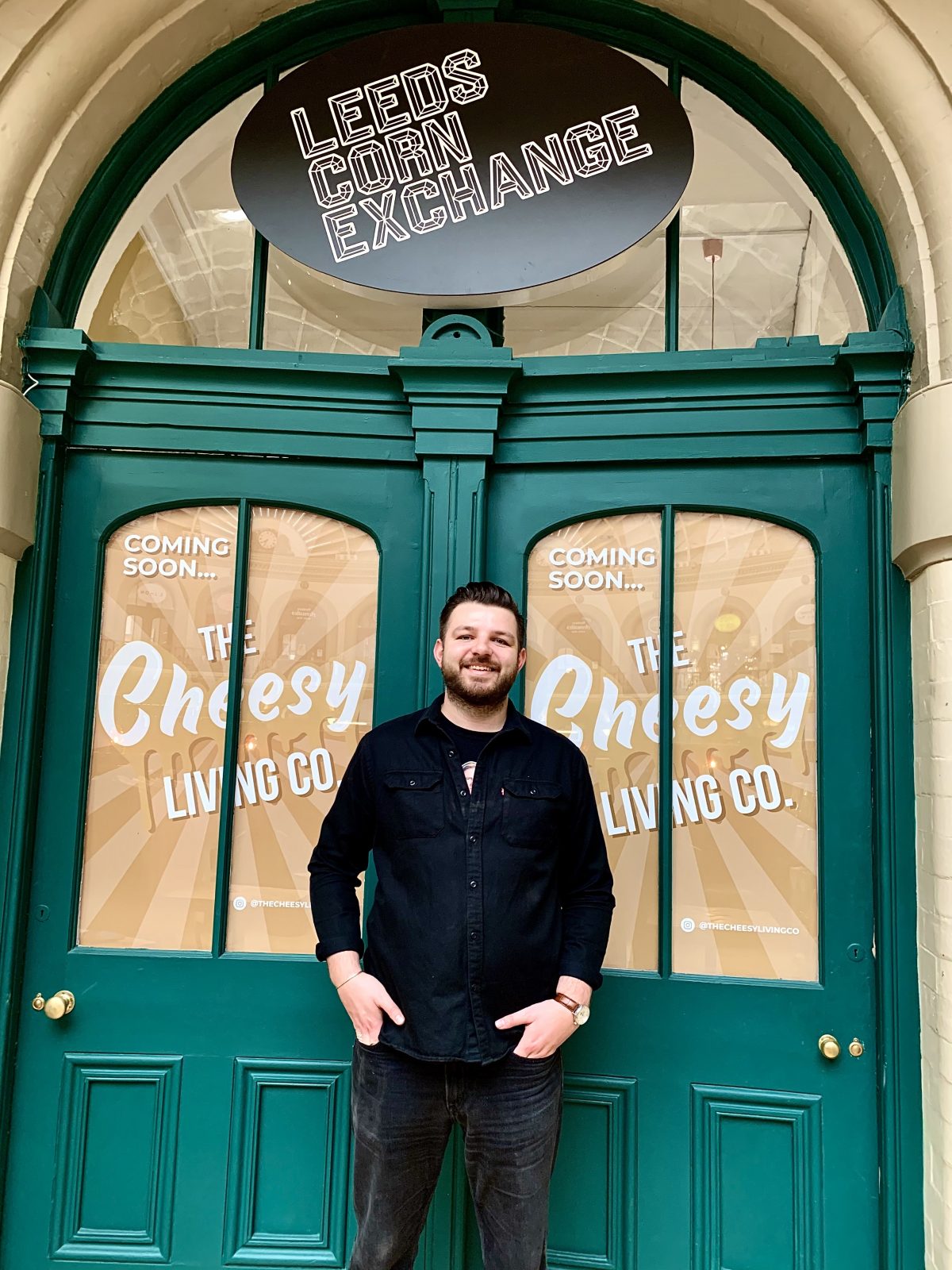 After taking a passion project full-time during the second Covid lockdown, owners Jake and Soph haven't looked back since the launch of The Cheesy Living Co. in 2020. Supplying renowned chef Matt Healy's Horsforth restaurant Forde with farmer's cured meats and ingredients, but still managing to attend just about every small business and foodie market across the city, The Cheesy Living Co. is one of the most humbled new businesses around.
The idea is that by the time their first store does open (which isn't too far away), you'll know exactly what The Cheesy Living Co. stands for; the quality of the products and the cheese company will find that sweet spot between slipping into the market and coming in with a bang.
Their clientele speaks volumes for the quality- and from next month you'll no longer have to wait for the next farmer's market or pop-up event to get your hands on The Cheesy Living Co. stock: you'll be able to pick it up with your weekly shop or on your daily commute in Leeds city centre.
Opening date: June 2022 inside Leeds Corn Exchange but you can find The Cheesy Living Co. at pop-ups around Leeds in the meantime
Find out more here.
Green Room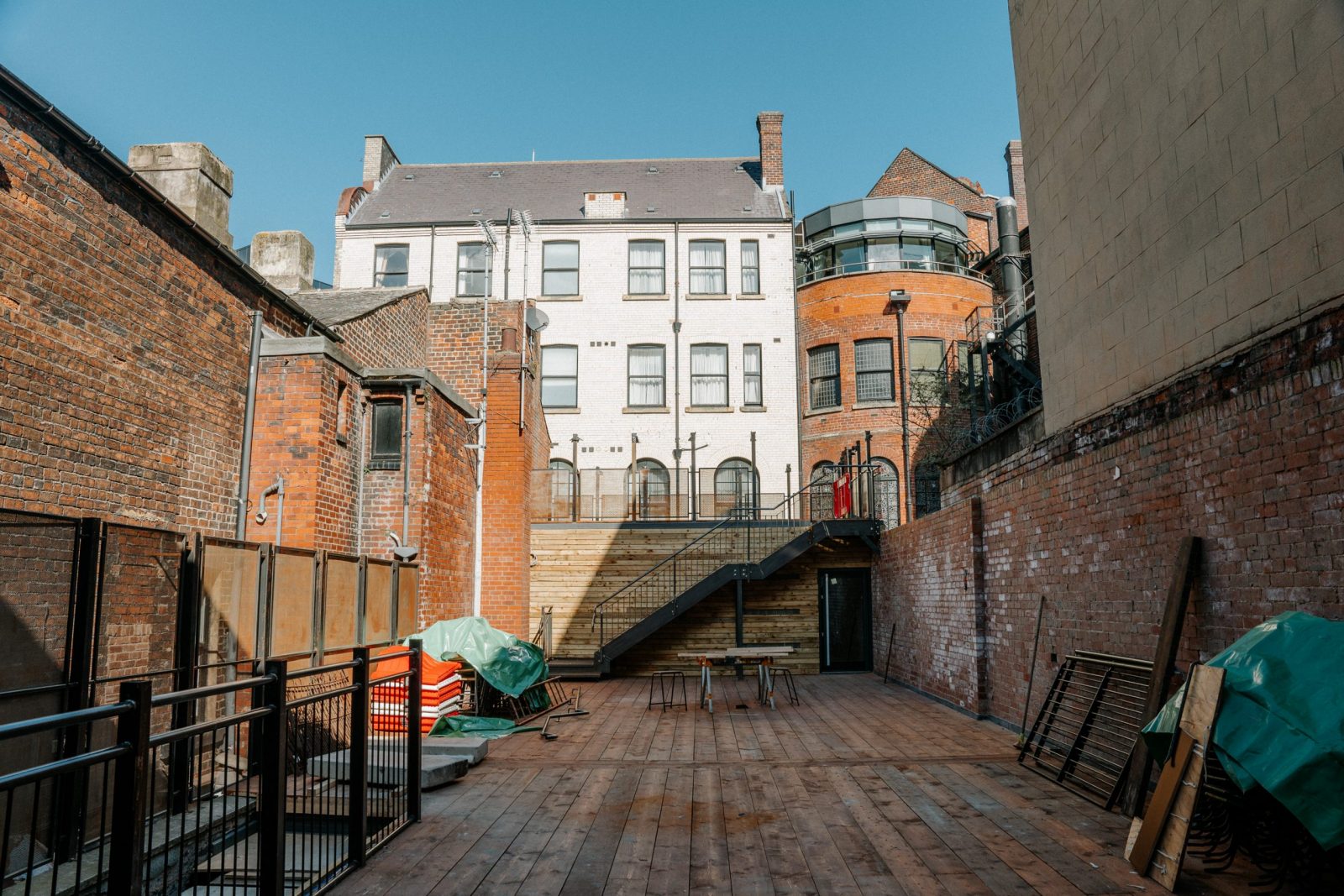 Serving up some of the biggest food and drink names in the city on a huge sun-trapped rooftop, Green Room is the brand-new city space with everything you need to celebrate the summer season. Expect barbecues, live DJs and eclectic seating options where guests can unwind with a pint from a local independent brewery in one hand and a delectable choice of plant-based street food in the other.
As such, the food here will be provided by award-winning vegan cafe Grön, who have made waves across the city with their feel-good plant-based food and Scandi-inspired Oakwood venue. Think Buddha bowls, sweet potato halloumi hash, alongside classic brunch dishes like avo on toast and Grön's signature Vegan Pancakes with Blueberry compote, coconut yogurt, fresh blueberries, mint, Biscoff crumb and maple syrup.
Providing the pints, award-winning local breweries like Northern Monk, Kirkstall Brewery and Magic Rock will be stocking the fridges and pumping the taps with craft beers and ales aplenty. Meanwhile, the rooftop bar provide mixology at its finest, showcasing a vast selection of cocktails, ranging from a Watermelon Mojito and Peach Margarita to a North Star Espresso Martini. North Star will also provide non-alcoholic options to fuel daytime guests with coffee options using ethically sourced coffee beans from the world's best producers.
Opening date: Now open
Find out more here.
Pinnacle Beer and Gin Hall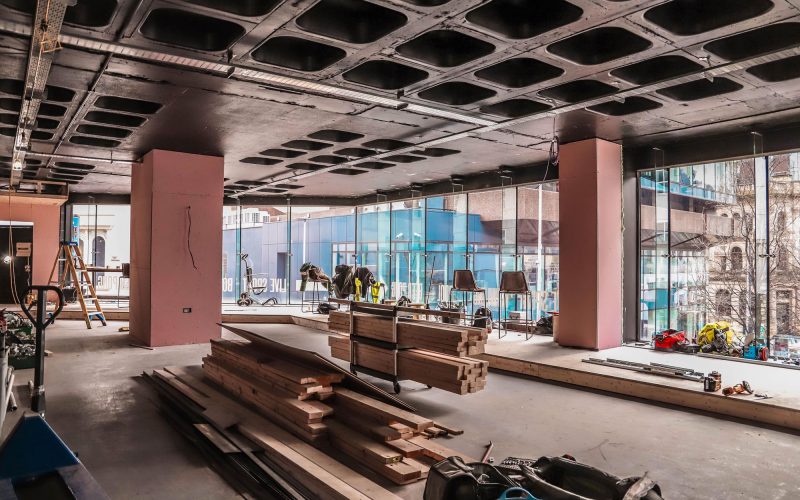 Over 100 gins, over 20 draught lines from around the world, 7 pool tables, shuffleboard and Sky and BT Sports: will you really need to go anywhere else this summer? Launching in the former Roxy venue in Leeds city centre, Concept Tavern is bringing a brand-new six-figure drinking and gaming hall just in time for summer.
Named, Pinnacle Beer & Gin Hall, the huge venue is currently undergoing a dramatic £250k transformation. Expect floor-to-ceiling views of the city centre, between sips of signature cocktails and games of shuffleboard: this really is going to be the go-to hangout spot for large crowds.
Opening date: Now open
Find out more here.
The Owl reopening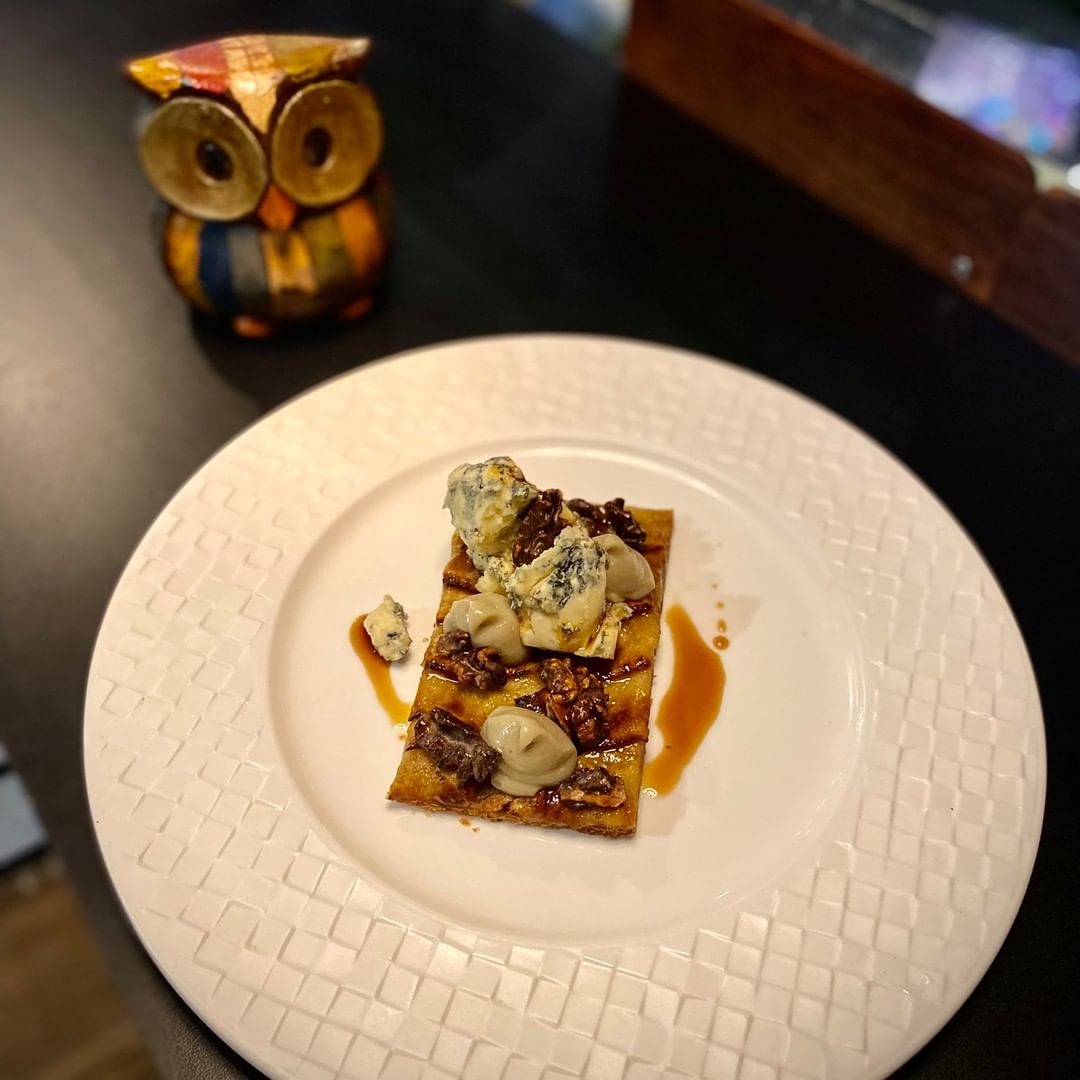 Michelin-guide chef Liz Cottam will be opening her newly-relocated Owl restaurant at Lockside: a picturesque riverside development looking over the canal. Conveniently located just moments from Leeds train station, the new spot has been designed to reflect the traditional heritage of Leeds with the new, modern development of the city's South Bank.
The new restaurant will be roughly twice the size of its previous market home, including an outdoor terrace, allowing more opportunity for diners to enjoy Owl's outstanding menu which has received incredible reviews from customers and critics alike since it first opened its doors in 2019.
Opening date: Now open
Find out more here.
Meat Stack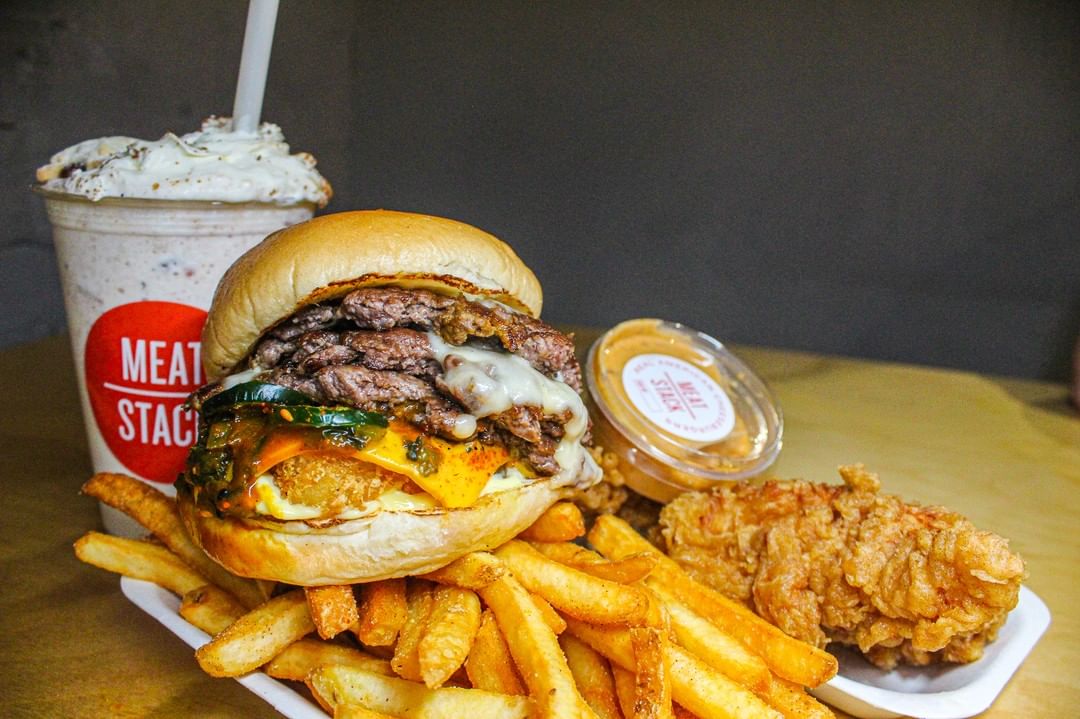 Specialising in grilled, smashed and steamed burgers, Meat Stack has an excellent daytime menu – and breakfast options to rival McDonalds.
The success of their burgers followed them onto the main streets and now they're bringing their attention to detail, authentic preparation methods and moreish flavour combo to Leeds. With ten different burger combos to choose from, including a pork and beef patty breakfast burger, vegan fried 'chicken' burger and a regularly changing monthly special, we have to say the menu really does look immense. It's a cheat day treat if ever we saw one.
Whilst you can't quite visit the MEAT:STACK venue just yet but you can drool over the menu and plan your visit to 34 Boar Lane to get your cheeseburger fix in the coming weeks.
Opening date: Spring 2022.
Find out more here.
HACIEN tequila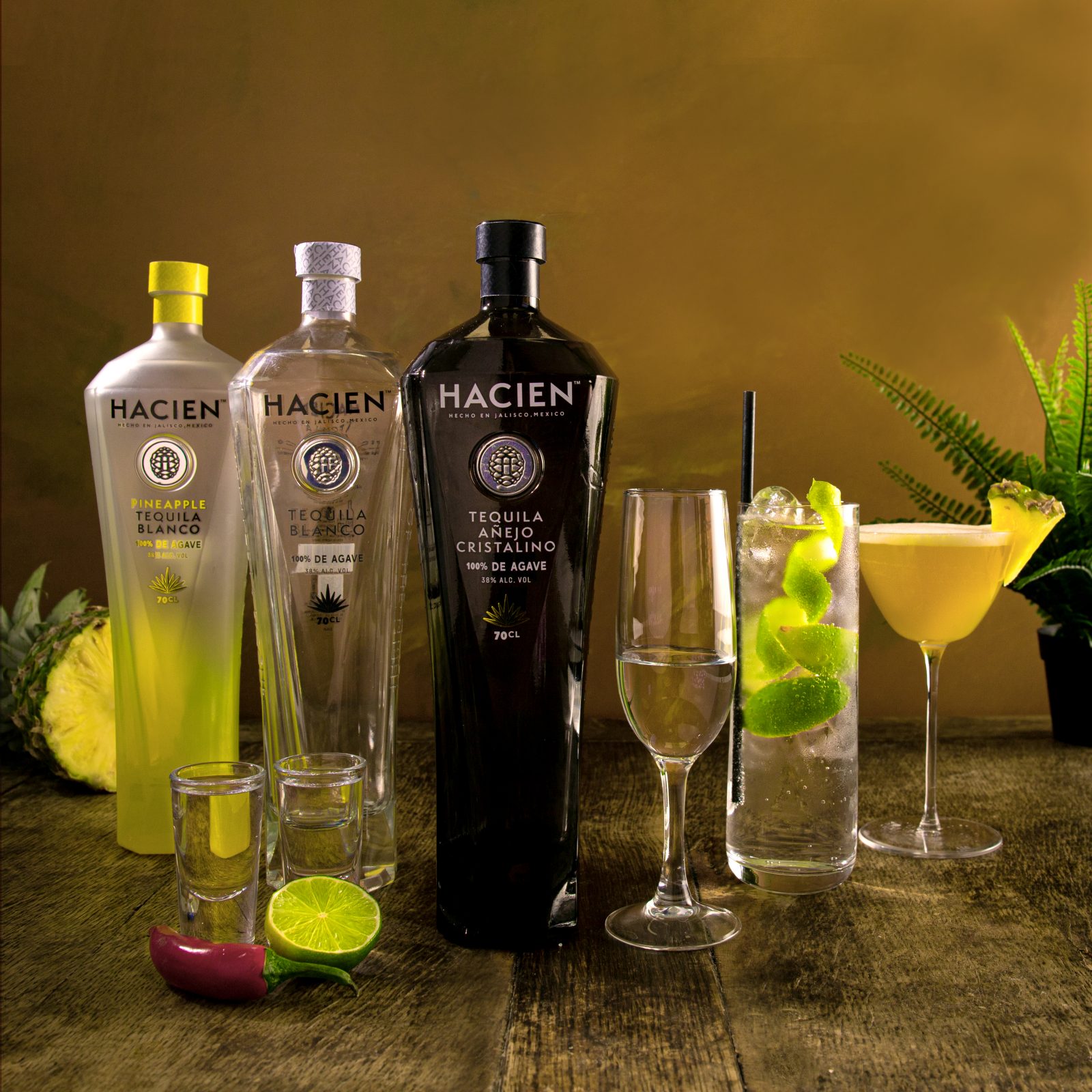 Yorkshire-born brand HACIEN Tequila is launching this month in Leeds and we can't wait to see its name added to the long list of thriving Leeds' businesses. Debuting its trio of premium crafted tequilas at Dakota in Leeds this May, HACIEN is designed for the more discerning modern drinker- with their Pineapple Blanco hotly tipped to be the drink of summer 2022.
After securing a £500,000 investment, including backing from Halo Top Co-Founder Doug Bouton, the trio completed numerous trips to Mexico visiting a range of distilleries in search of the perfect partner to help make HACIEN a reality.
Available from: May 2022 in some of the north's best bars and high-end retail outlets from May onwards, including The Alchemist, Chaophraya, Tabula Rasa, and Selfridges.
Find out more here.
Karen's Diner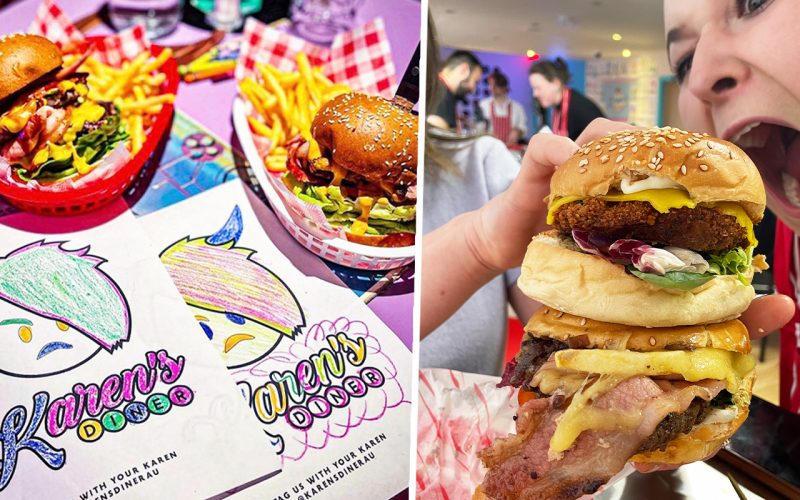 Read More: We went to Karen's Diner to get shouted at before it opens in Leeds
The hilarious concept promises great food paired with terrible, almost laughable service, so it's bound to be an unforgettable experience. Karen's Diner has described the pop-up experience as "a place where you can complain until the cows come home because we literally don't care" and it sounds far too intriguing to miss.
Even the menu is full of Karen-esque names like 'Karen's Got Beef': a beef burger with overnight slow-cooked smokey BBQ beef brisket with bacon, coleslaw, caramelised onions and honey glazed barbecue sauce and the 'Karen's Bit on the Side': the loaded fries menu.
The concept repels anything that we'd usually use to find out about it too: it describes itself as an "anti-Google review diner, a place where having 100k on Instagram gets you a naughty sticker rather than a free meal".
Opening date: Karen's Diner Sheffield has already opened, with Leeds soon to follow.
Find out more here.
Cut & Craft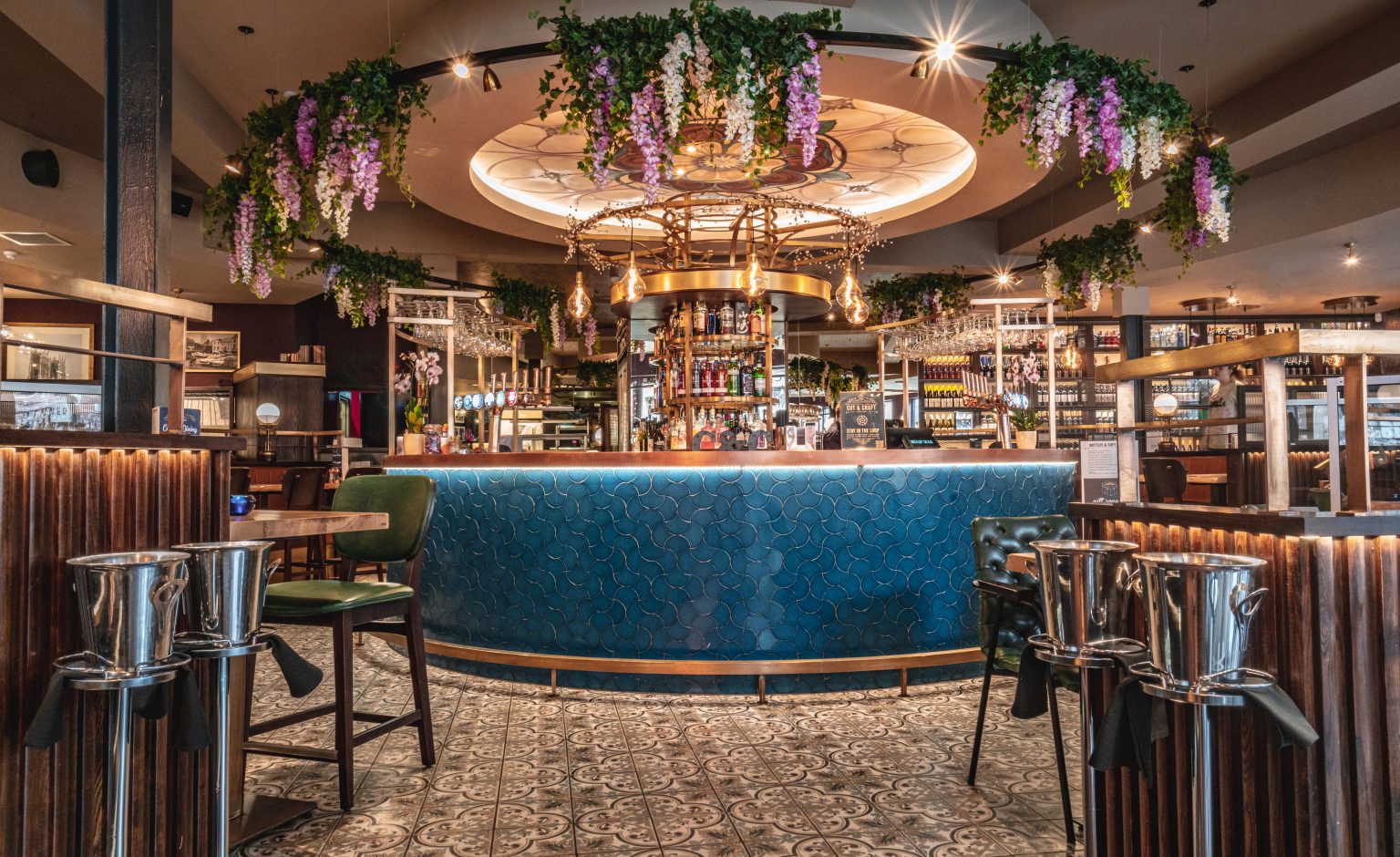 Plans for Cut & Craft seem to have gone quiet, but we're still holding out hope that the £1 million investment into Leeds Victoria Quarter will bring us some new fine dining options in the coming months.
The Cut & Craft are known in York for their comfortable yet stylish bar and restaurant, but the popular eatery have now announced they will be opening another venue in Leeds in 2022. There very little information about the specific details of the Leeds restaurant but visitors can expect the same beautiful interior and mouthwatering delights as their flagship York restaurant.
Opening date: Unknown but the company confirmed on their Instagram this week that construction has started.
Find out more here.
Libations Rum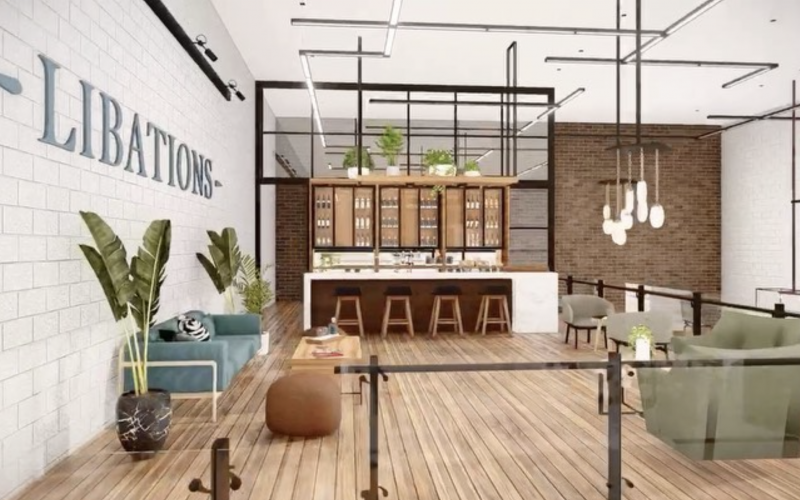 Libations Rum announced in late 2021 that the company planed to revolutionised the distillery scene in Leeds and build the first rum production house in the city.
The company were overwhelmed by local support after launching the idea onto a crowdfunding platform and received 96% of donations needed towards their £150,000 budget in just twenty four hours. Now their Instagram states 'Distillery & Blending House Coming 2022' suggesting work is well and truly under way.
So far, the company have become national listings in Harvey Nichols, Amazon and Master of Malt, as well as willing a Gold Award at the World Rum Awards 2021. Their original concept to bring more transparency to spirits is a clear winner with the public and so this ethos will be carried through to the Leeds-based distillery.
Opening date: Spring 2022, but no confirmed date yet.
Find out more here.
Near Leeds…
Just because we're based in Leeds doesn't mean we have to stay confined within the four walls of our city. There's loads of incredible new openings going on just miles from our door and will be well worth a short train, bus or car journey away.
Rosa's Thai, York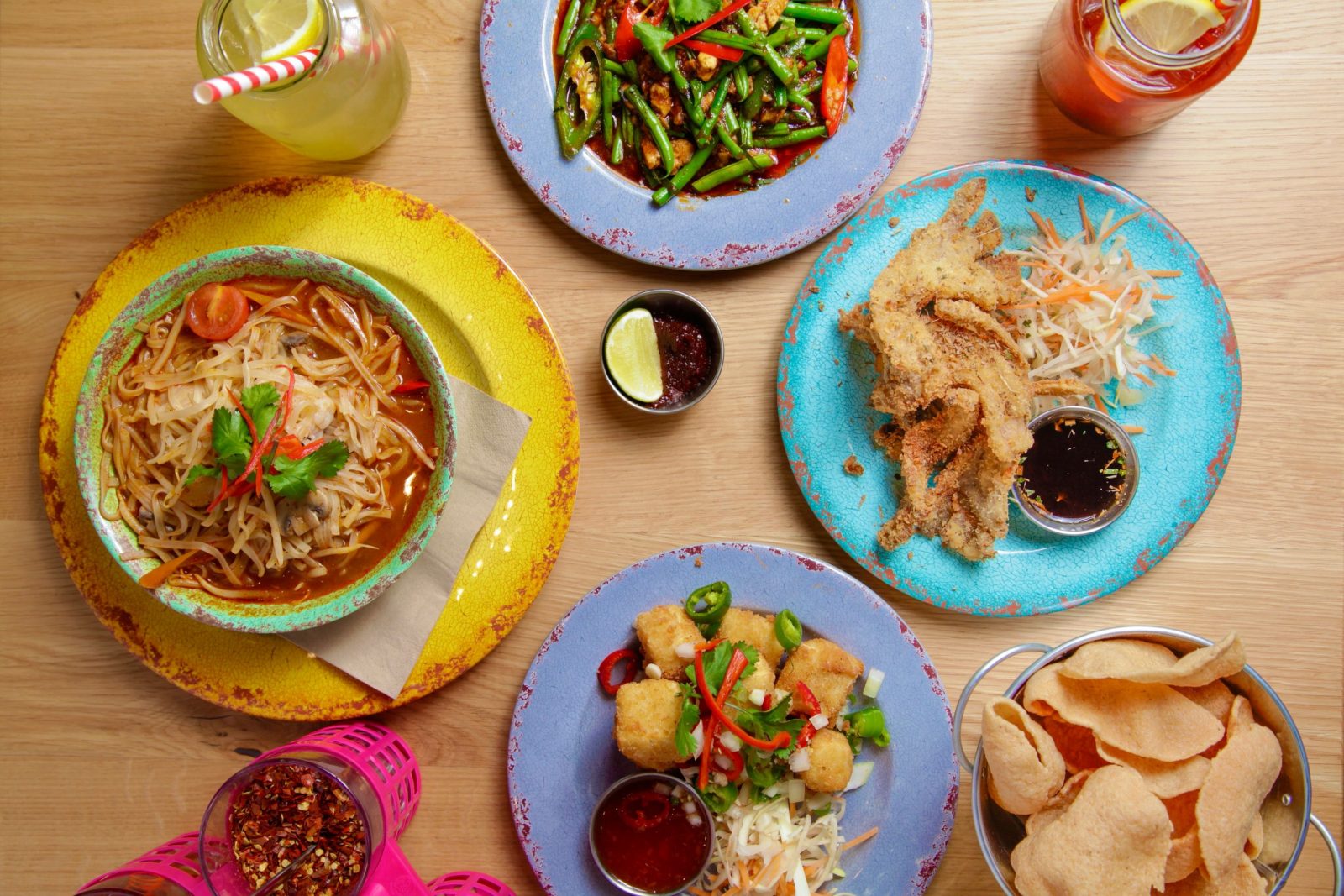 Located on the major shopping street in the heart of York, Rosa's Thai is setting up a permanent home in the historic city just minutes from The Shambles. 1-3 Coney Street will play host to the new Thai restaurant, opening for a soft launch on Monday 30 May, before officially launching just in time for the double bank holiday weekend on Wednesday 1 June 2022.
To mark the occasion and offer ample opportunity to test of Rosa's Thai in York before the masses roll in, the restaurant chain is offering a huge 50% off on both Monday 30 May and Tuesday 31 May 2022.
Founder Saiphin Moore's signature Thai dishes will all be available to sample: from fiery drunken noodles to creamy massaman curry, this is set to bring plenty of flavour to your usual early week antics.
Opening date: Soft launch Monday 30 May – Tuesday 31 May 2022.
Find out more here.
Rudy's Neapolitan Pizza, Sheffield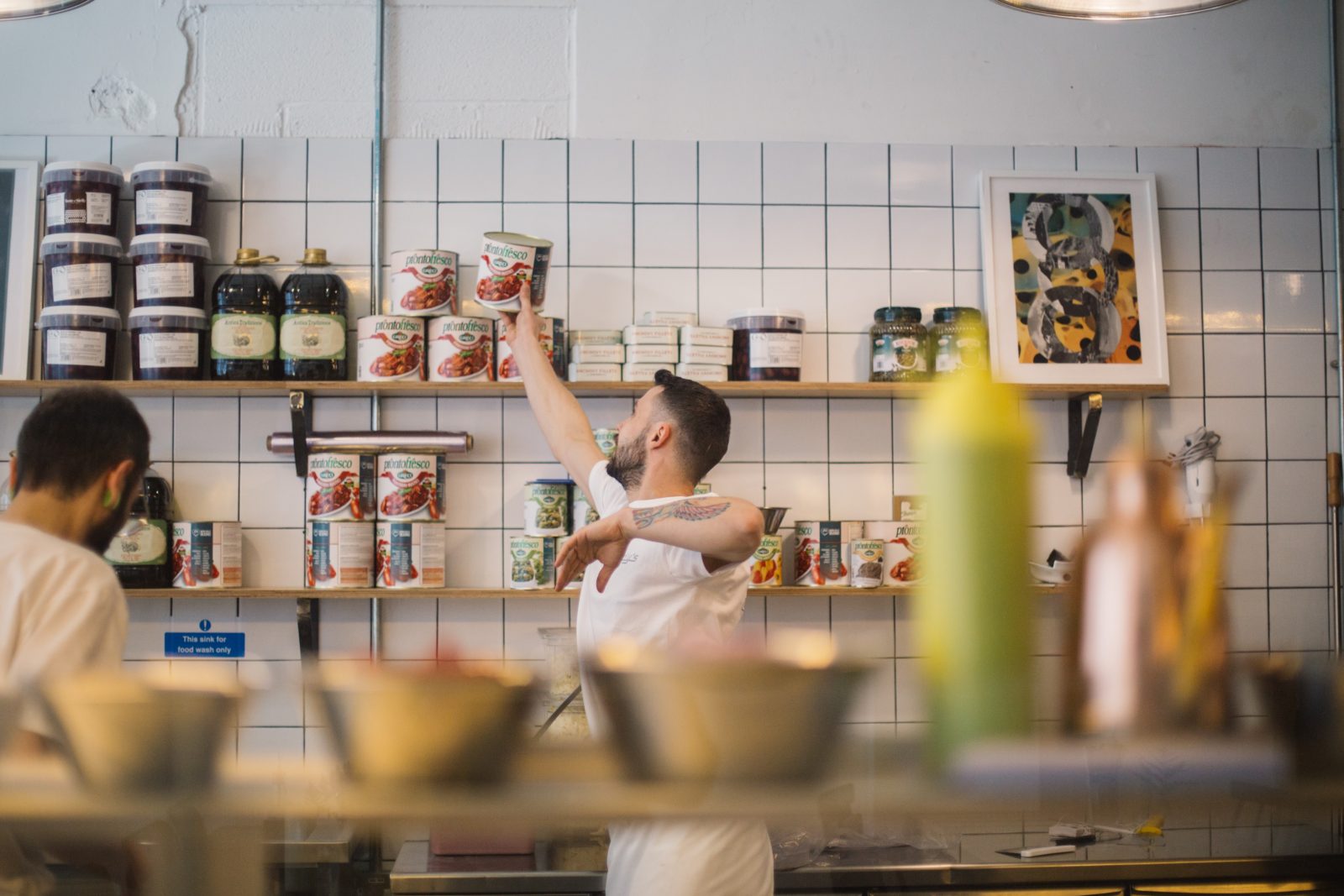 Over in Sheffield, Rudy's Neapolitan Pizza has announced it will bring authentic Neapolitan pizza to Sheffield in June 2022- and they're giving away 5,000 free pizzas to mark the occasion.
The eleventh Rudy's to join the familia since opening in Ancoats, Manchester in 2015, Rudy's is all about the pizza and following the authentic Neapolitan technique- so it'll be well worth a trip to Sheffield to get your hands on. The opening date hasn't been announced just yet, but to keep up to date and register for your free pizza, visit the Rudy's Sheffield website.
Opening date: Summer 2022
Find out more here.
The Star Inn at Harome, North Yorkshire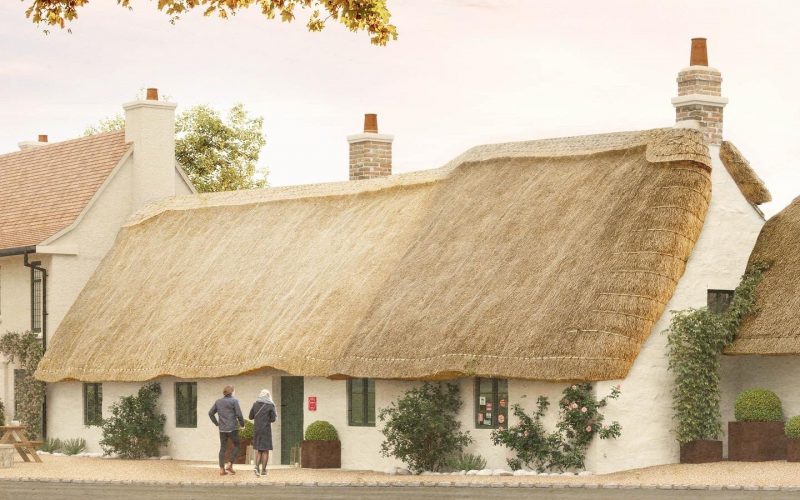 The Star Inn at Harome has finally announced that it will be reopening in 2022 following reconstruction of its former building.
The Michelin-starred gastropub took to Twitter to announce that the rebuilding of the building has begun and visitors can expect to dine inside once more from late autumn 2022- around one year after the building caught fire. The 14th century thatched inn set ablaze back in November with 'only ashes' remaining of the award-winning gastropub. Nine firefighters battled through the night to keep the fire under control, but lost their battle after at least nine hours of work.
Located in Harome on the North Yorkshire Moors, the gastropub is just over an hour from Leeds city centre and well worth the trip upon reopening for incredible Michelin-star cuisine that won The Star at Harome a prestigious third place in the Estrella Damm Top 50 Gastropubs 2022, despite only being open for a few short months before its unforeseen closure.
Opening date: Autumn 2022, with construction now underway.
Find out more here.
Bundobust York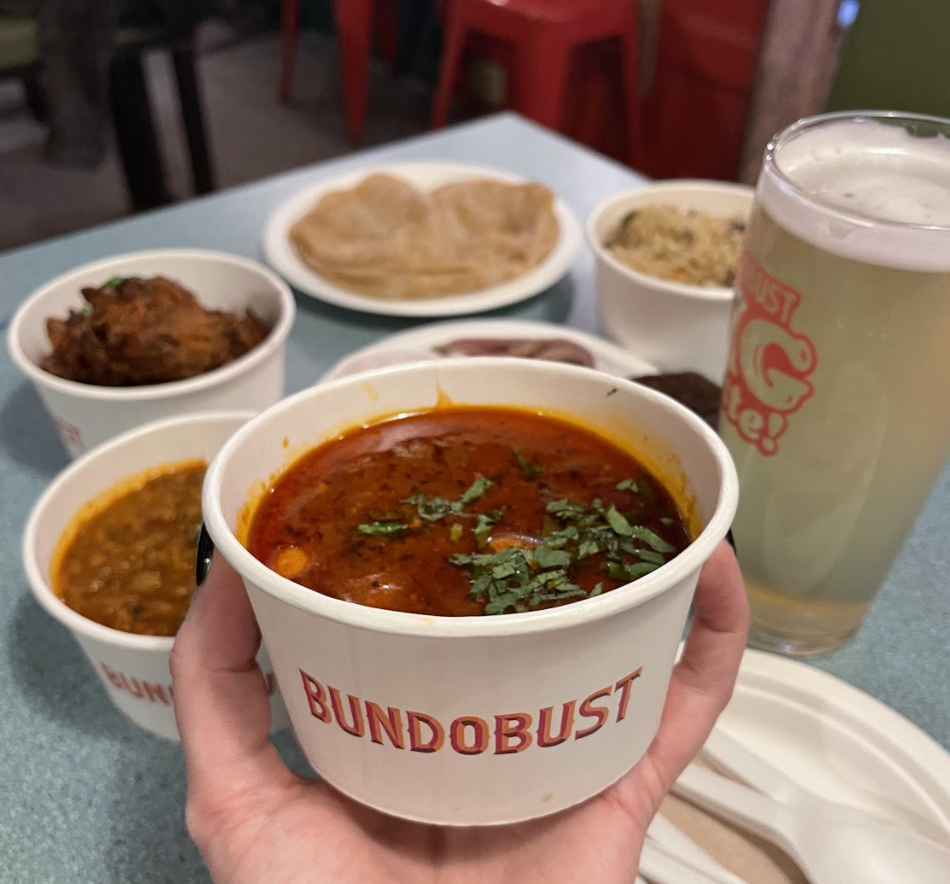 Since Bundobust opened its first restaurants in Leeds back in 2014, the locally-renowned India street food and craft beer restaurant has slowly taken over the north, one bhaji box at a time. Now, Bundobust is opening a second Yorkshire restaurant in the heart of York.
The former Argos building on Piccadilly in York's city centre is their chosen base and although the owner's haven't officially announced their expansion online, an application for a new venue has been filed with the intention of opening as soon as possible.
On the menu, we're expecting all of our favourite dishes and far more. Inspired by its Gujarati roots, the Bundobust offering has always been 100% vegetarian, with around two thirds of the menu completely plant-based, the new York location is set to be no different.
Opening date: Unknown but expected to be within the coming months if approved without restriction
Find out more here.
Hooters Salford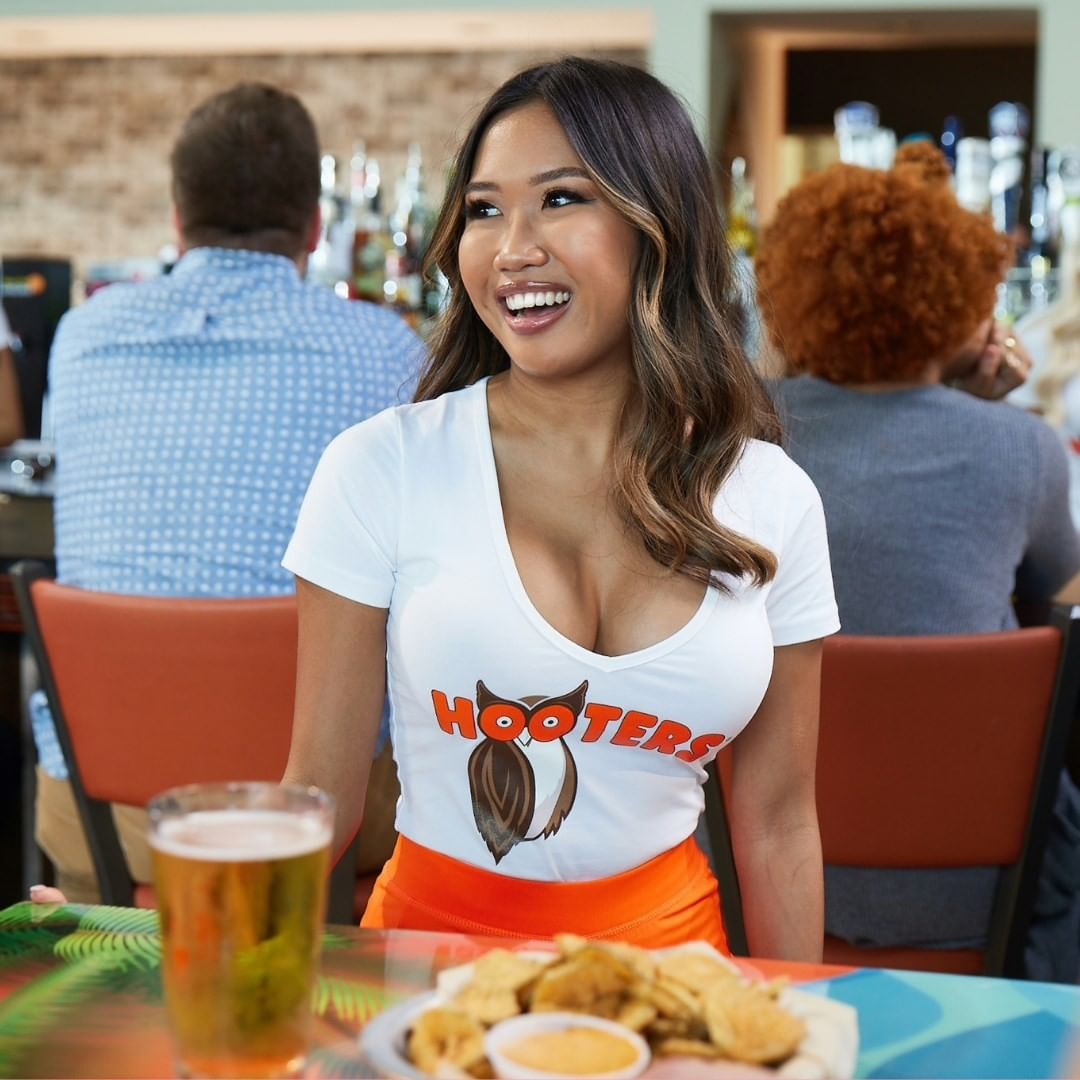 If you've never heard of Hooters- it's a concept you're unlikely to forget soon. The UK-born restaurant chain is where Playboy meets hospitality- and now it looks as if we'll have one not too far from us in Leeds.
An application has been submitted to Salford City Council in Greater Manchester to open the restaurant at 3 Capital Quay Salford from 4 May, reports The Manc. If successful, the restaurant will open seven days a week from 9am to 1am, Monday to Friday. The 'Hooters Girls', at work, its all-female server team is required to wear low cut tops and short shorts to serve food to customers and to dance for them on their birthday.
On the food side of things, the restaurant is rather highly-rated for its chicken wings. It serves up six different styles – original breaded, naked, boneless, Datyona, smoked and roasted – with a choice of 17 different sauces ranging from mild to 'hot as all hell'.
Opening date: will depend on if approved by Salford City Council
Find out more here.
Drive-thru Greggs, Bradford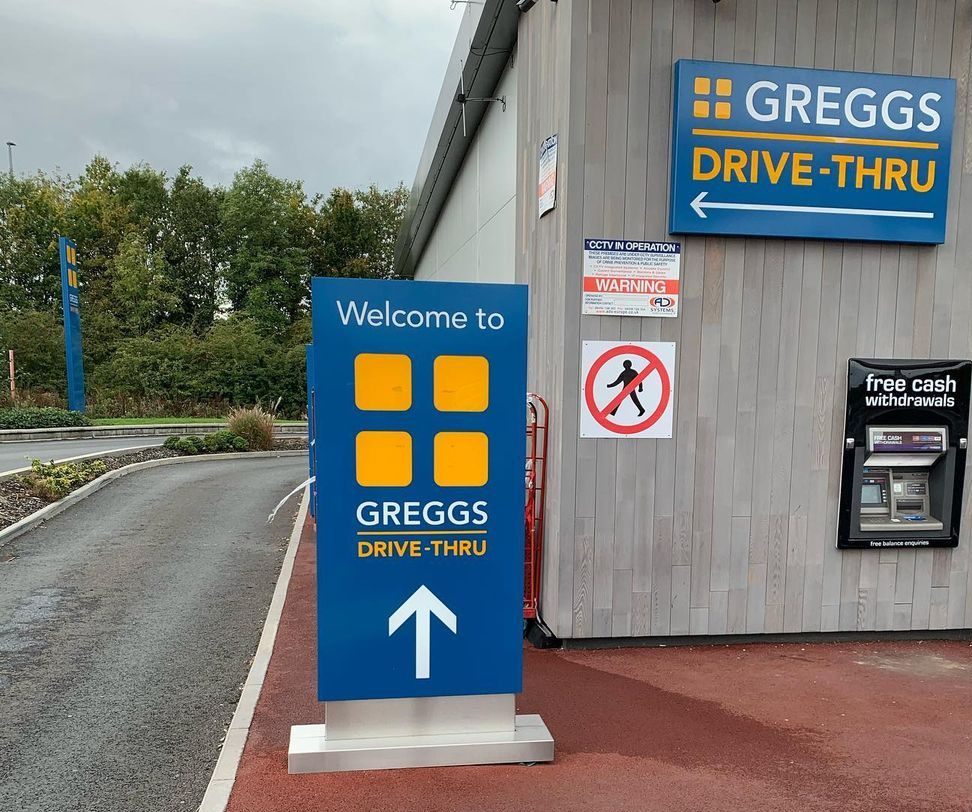 The one we've all been waiting for… The drive-thru Greggs will be one of the first in Yorkshire and only the 'sixth or seventh' to open in the country.
The popular chain opened their first drive-thru to the public in Manchester back in 2017 but is now expanding at a quick pace, with new drive-thru branches opening in both Cumbria and Wales in early 2021. This was supposed to be Yorkshire's first drive-thru Greggs but one was opened near Sheffield in the final weeks of 2021. Still, we're looking forward to having one nearby.
Construction of the new building is likely to begin in the new year after the former pub on the site has been demolished.
Opening date: Unknown, but work is supposed to have already commenced on the project.
Find out more here.
Feature Image- The Brunswick, Rosa's Thai