Six months in the making, the new burgers are being marked with a 50% off deal.
Almost Famous have declared that they have found the 'best burgers ever', and although they might be a little bias, their juicy burgers haven't failed us yet, so we'll happily take that risk.
Partnering with butchers Aubrey Allen, the popular eatery have launched their 'juiciest ever burgers', after changing their production method to produce tender fall-apart burgers.
To celebrate, two new burgers have been added to the plentiful menu, including the namesake 'Juicy Double' burger.
It strips back all the extras to let you concentrate on the 'juiciness' of the burger, but what it makes up in added toppings, it more than makes up for in flavour. Plus, its double in size, which helps.
Double cheese, double burger patties and double sauce: the Juicy Double is the best way to try the new Almost Famous burgers, just don't forget to double up the rest of your dishes for a true supersize meal.
The other new burger 'Blame it on the Whiskey' shouldn't be lost in the limelight of the Juicy Double. Inspired by a hangover craving, its dripping with chipotle hot honey, pepperoni, bacon, bacon may and crunchy 'wonder dusted' waffle fries.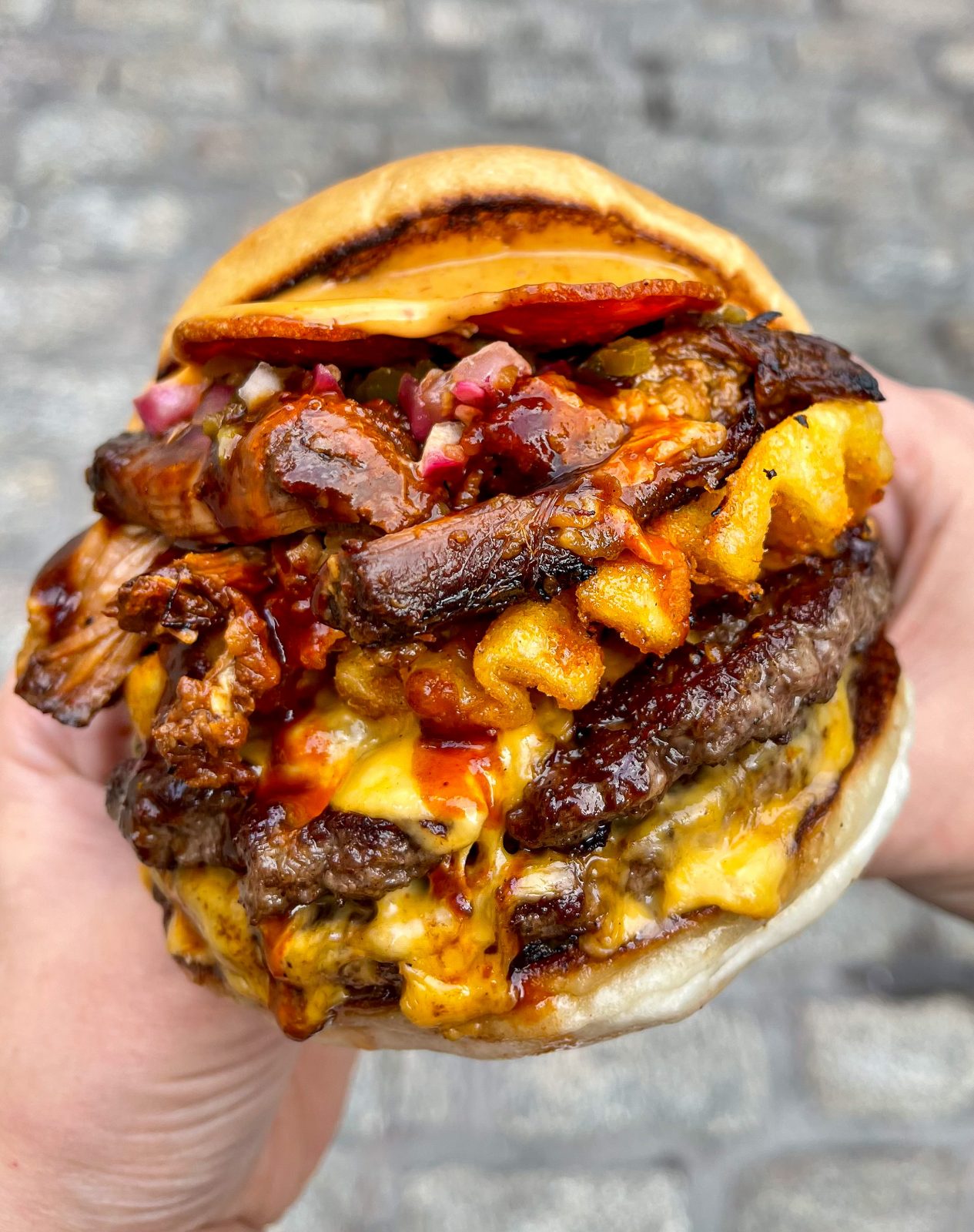 If this doesn't make you want to get off the sofa after a night out, we don't know what will.
The new juicy burgers are backed by the Aubrey Allen legacy. The butchers not only serve Buckingham Palace, but they have also been ranked in the top 1% of butchers in the world.
Apparently the flavour comes from a minimum 21 days of maturing to enhance the texture of Angus, Hereford and Devon Red varieties of beef.
Almost Famous have been transparent about the swap to Aubrey Allen beef, stating that:
"It's cost us almost double but it really is the best. At a time when provenance, ethics and sustainability is more important than ever we are able to secure this partnership and do what we know is best and right for Almost Famous."
To confirm, this is the same company that offered out free burgers earlier this year, so this launch is set to attract a crowd.
To celebrate the 'juiciest ever burgers' at Almost Famous, all burgers will be available 50% off on Wednesday 24 November.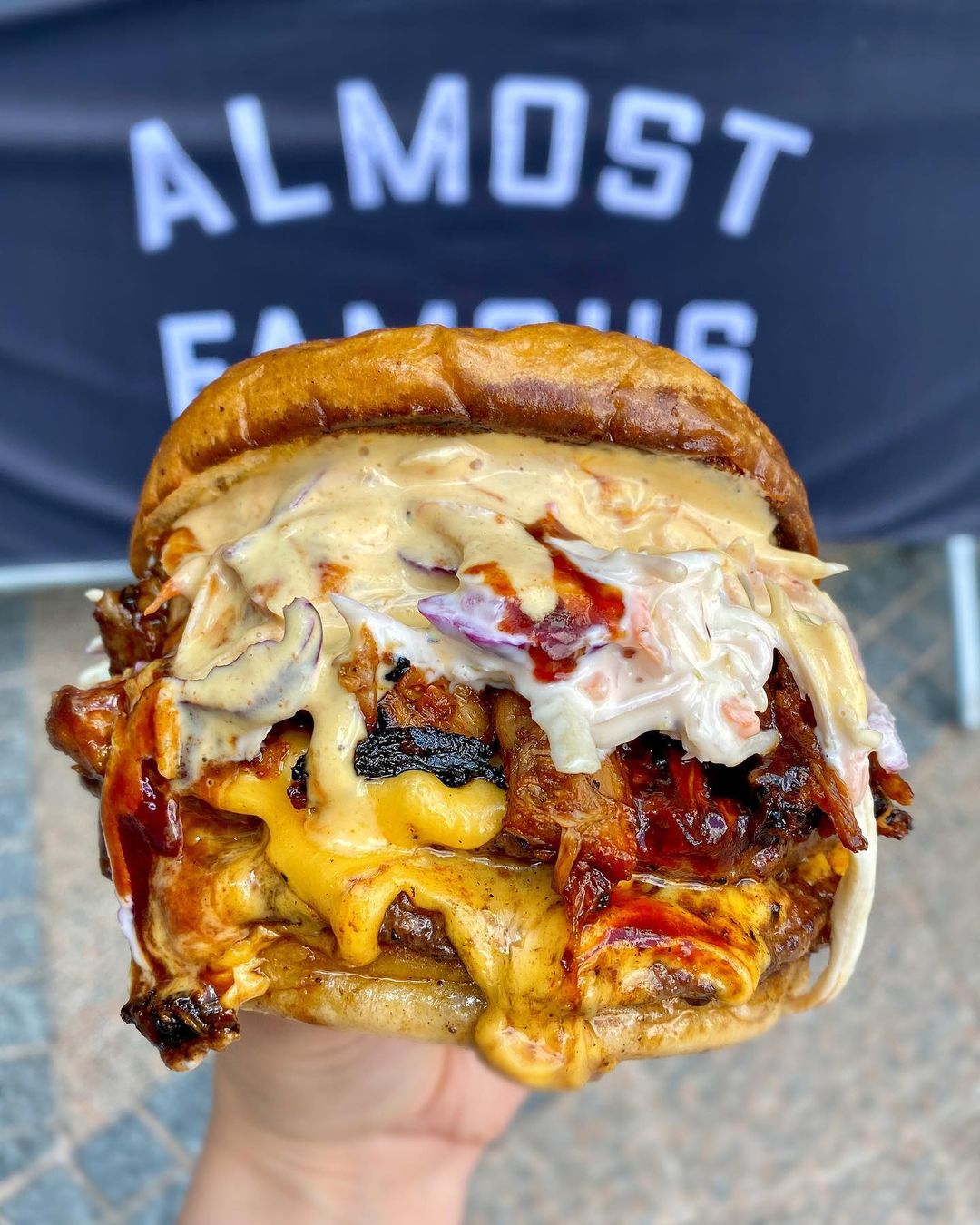 This one-day deal will celebrate the best of burgers at all Almost Famous locations, but given the chain's existing popularity, we recommend booking in advance if you plan to visit the Great George Street venue.
For more information, visit the Almost Famous website.
Feature Image- Almost Famous