If you're any part of a Leeds' foodie algorithm, you'll know exactly what we're talking about.
Hidden inside a supermarket across the road from University of Leeds' Parkinson Building, Crown Hot Pot is the true definition of a hidden gem.
Taking on the Leeds' foodie scene by storm, the second floor of the building hosts a restaurant experience like no other in our city.
Here, you get the chance to cook your own food- and all within seconds of entering the boiling dish.
Read More: All the best Chinese restaurants in and around Leeds
Ideal for large groups looking to taste a variety of meats and traditional Chinese produce, each table has a central boiling pot filled with a soup filled with spices.
Think mushroom broth with chilli peppers aplenty at 100+ degrees that's as tasty as it is practical.
The idea is that each table orders from a seemingly endless choice of meats, served by the metre, and then select smaller portions of noodles, salads and dumplings to compliment the serving.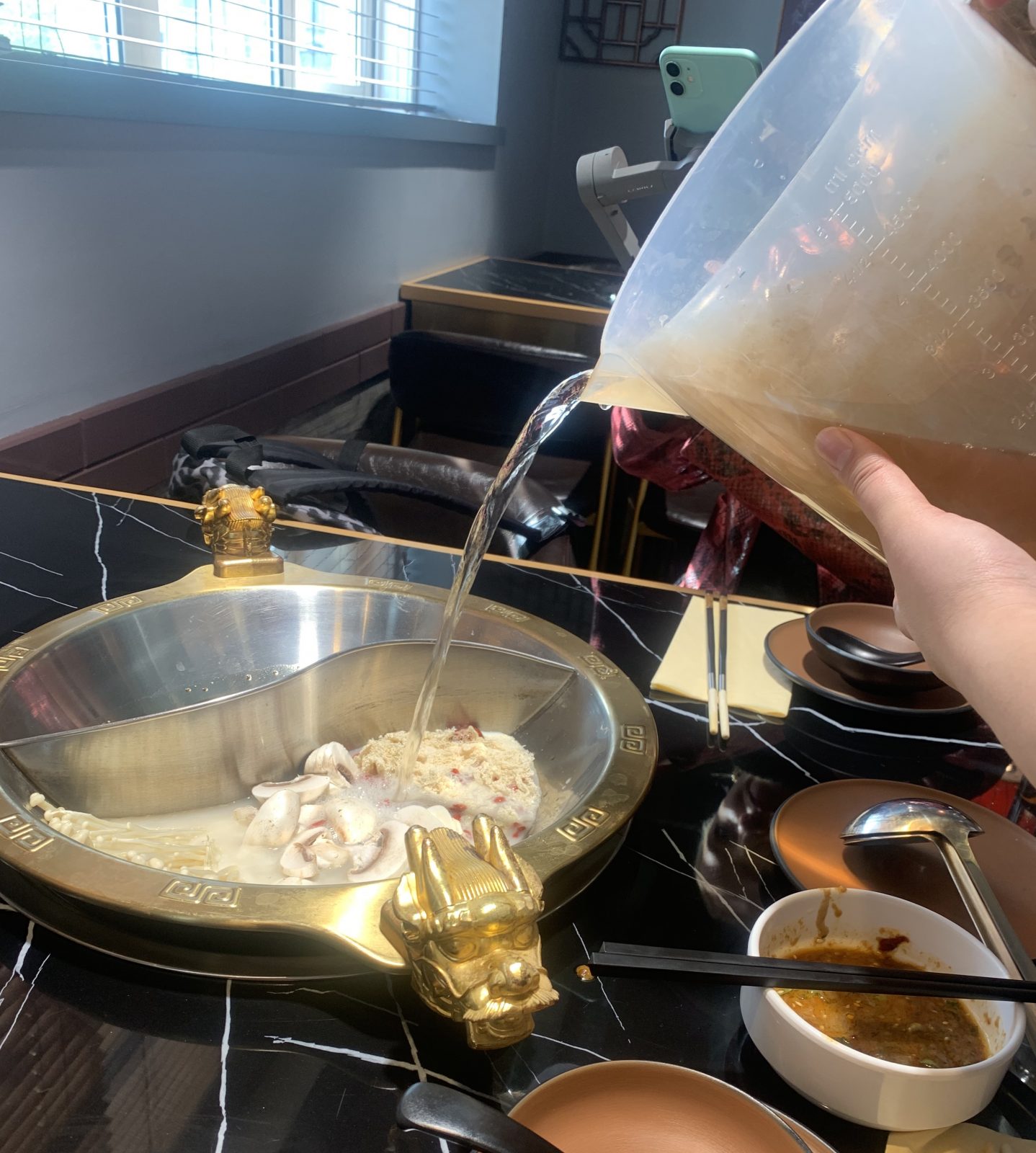 Then, take your heatproof chopsticks and dunk each meat into the bubbling pot and watch an near-instant transformation from raw pinks to juicy cooked meats.
We're talking 10-20 seconds for pork, and just a few minutes for sausages and meatballs: it's truly a blink and you'll miss it experience.
Prawns and pork belly both come highly recommended, but Crown Hot Pot truly match your meaty preferences to ensure that each member of your table is well-fed.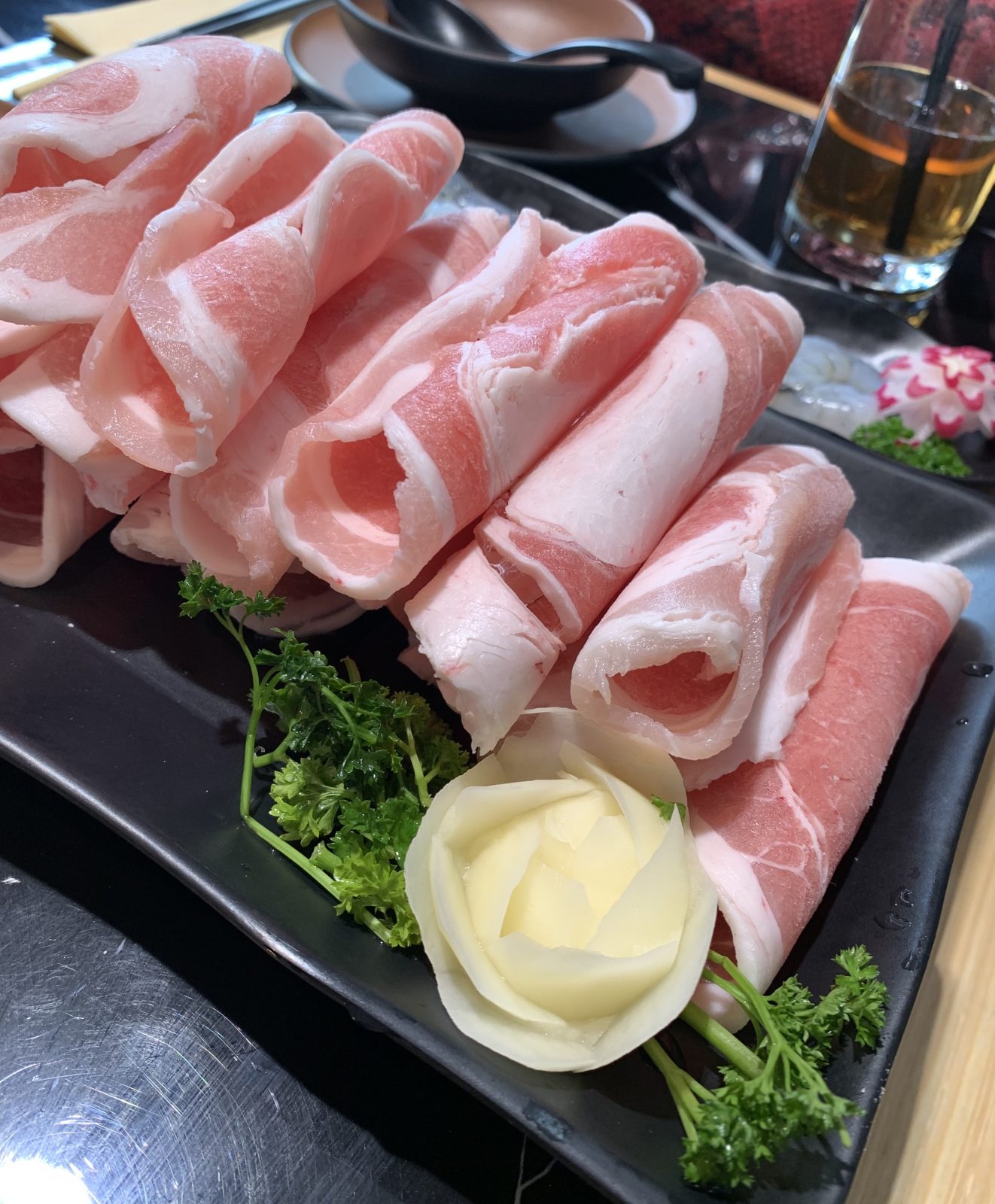 And that's before you've even taken a look at the 'make your own sauce' station. Whilst the server's are experts at perfecting the house sauce (it's a little bit of everything and a lot of sesame paste), guests are encouraged to make their own tasty dipping sauce with spices, oils, MSG and a huge variety of pastes.
This is that TikTok hot pot sauce that's got everyone talking- and it's certainly a one-of-a-kind fusion of sweet, sour and savoury, an unlikely pairing you're unlikely to forget anytime soon.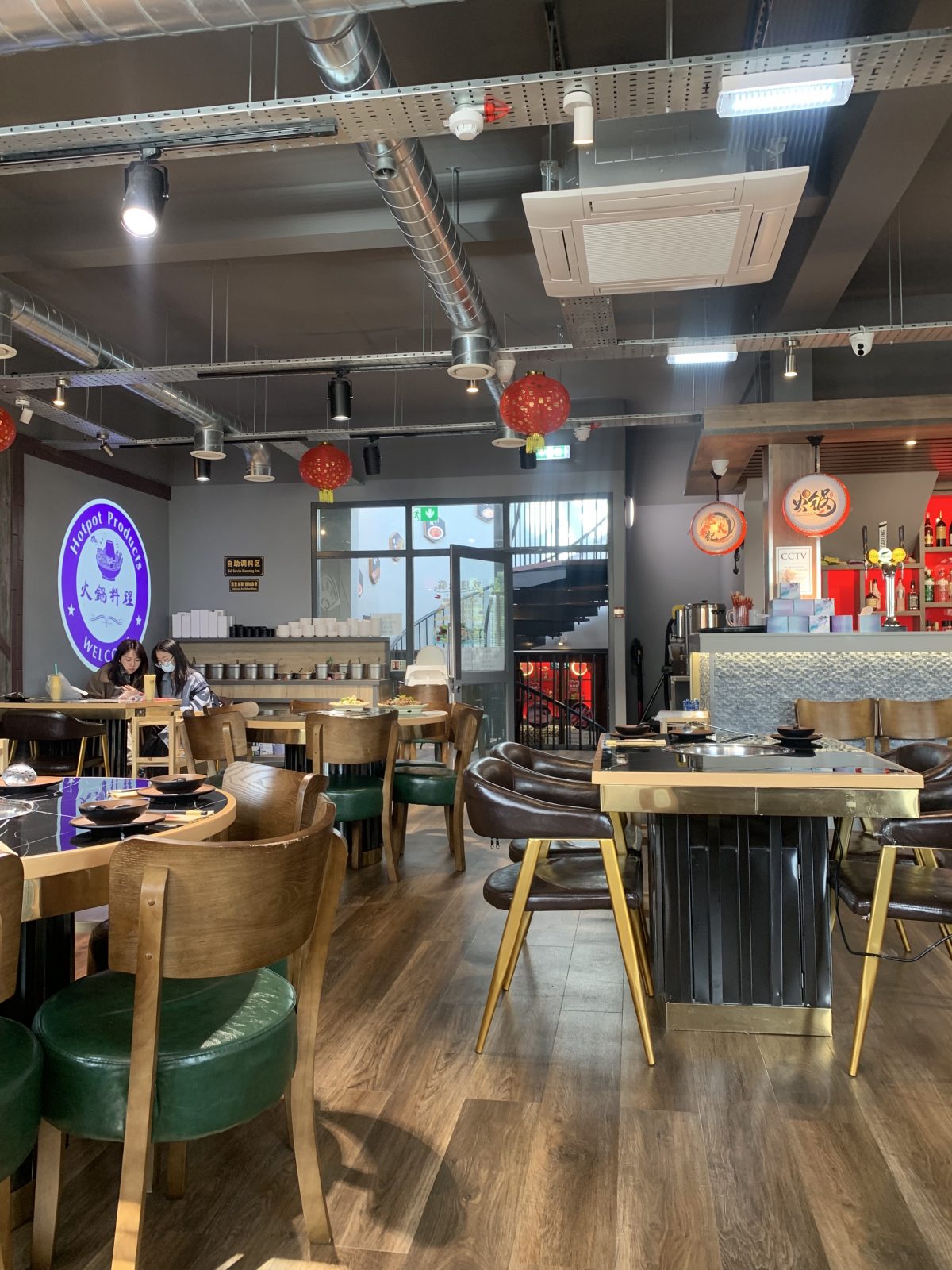 Repost: The Chinese afternoon tea in Leeds with dim sum and cocktails
To wash all this down with, Crown Hot Pot hosts incredible soft drink options like aloe vera water and lemon iced tea- many of which are available to take home from the supermarket downstairs.
If you're looking for a unique mate date night, or want to test out an alternative way of eating in Leeds: these guys are the OG of Leeds' hot pot and we can't think of a better way to spend our evenings.
Feature Image- The Hoot Leeds