To celebrate Leeds Light Night, The Ivy are offering a special cocktail menu with live entertainment that will truly brighten up your evening.
Light Night is one of those magical experiences that we look forward to each year. Until Sunday, The Ivy are helping us to make this year's Light Night one to never forget.
Throughout the week, The Ivy will be serving an array of illuminating cocktails, inspired by the neon lights that will surround the city.
Northern Blues is a refreshing delight that resembles an aurora borealis of blue light. This boozy drink is made up of Koko Kanu, Coconut Rum, Blue Curaçao, lemongrass, lime, pineapple and topped with coconut milk.
For a taste closer to home, NQ Lights is an illuminated taste of the tropics in the Northern Quarter. A concoction of Midori, Banana Liqueur, coconut and lime will get the chance to shine in this tropical mix of flavours.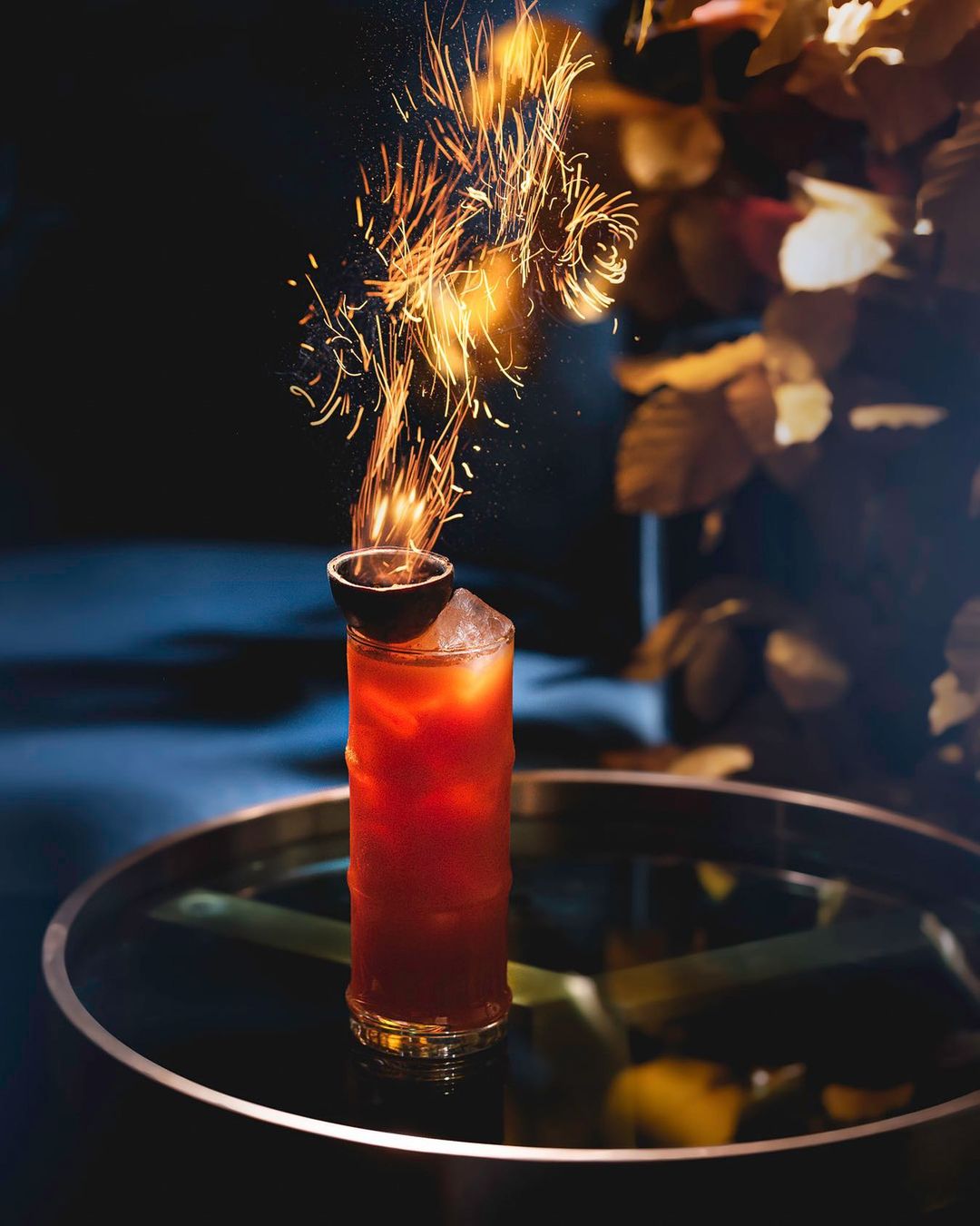 You can't go to a light festival without experiencing a bit of fire, right? The Bright Spark cocktail is all about igniting those embers with a heady mix of Havana Club Three Year Old Rum, Aperol, Passoa, passion fruit and grenadine, tipped with flaming Wrap and Nephew Overproof Rum.
These incredible cocktails will be accompanied by incredible light displays and live music on both nights of the UK's largest light festival.
On Thursday and Friday, there will be nothing subtle about the illuminating entertainment on offer.From stilt walkers pacing around the grand bar space to hula hoopers and saxophonists playing late into the night, each evening will be spectacular.
All entertainment will take place between 7pm and 10pm, but booking is advised for all Light Night experiences as The Ivy is anticipated to be a popular destination for anyone visiting the light festival in the city.
For more information visit The Ivy website.
Feature Image- The Ivy Leeds