Sustainable drinks have come a long way in the last few years, but this new edition to Leeds' supermarket lineup is a gamechanger.
For those thinking that the drinks aisle is never long enough or those watching the mountain of beer cans pile up week after week and wondering if there's an easier way to reduce all this waste- Asda Pudsey has now introduced a bar concept into the supermarket, and there's a choice of twelve different drinks at any one time.
The 'Craft on Draft' concept offers shoppers a chance to sample a menu of twelve ever-changing beers, ciders and cocktails and the opportunity to chat to supermarket experts to find the perfect taste for their palette.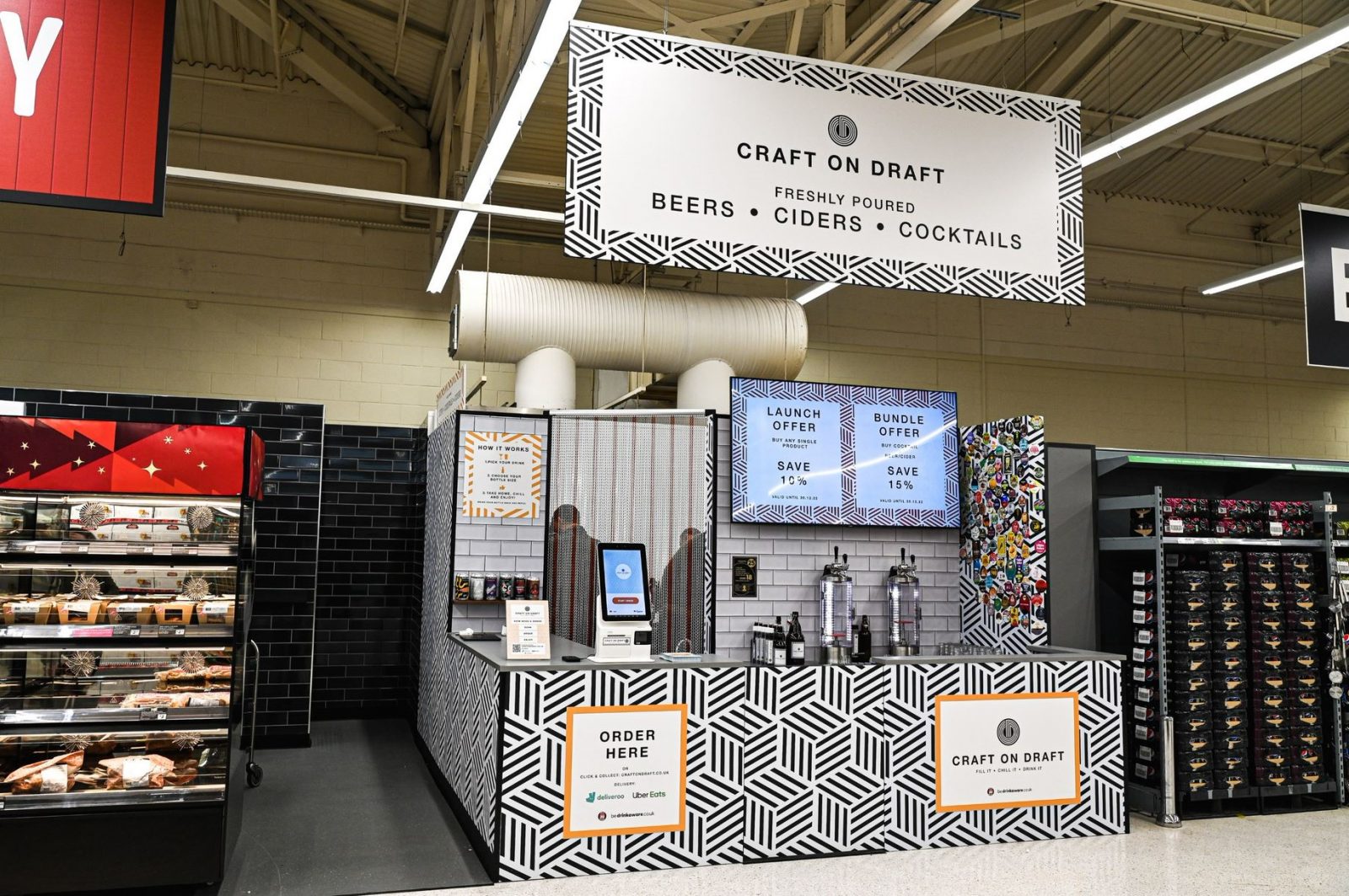 No more wasting drinks you don't like and bought because 'the cool IPA packaging made me do it' or downing drinks you don't like to feel as if you've got your money's worth- the future is here.
The idea is that the rotating drinks are poured into a refillable glass container to be taken home, with each holding 500ml, one or two litres at a time.
Selections include ready-to-drink cocktails like crowd favourites Pornstar Martinis and Straeberry Daquiris, as well as Dia De Los Muertos by Hammerton Brewery and Little Fish by Goodh Brewing Co for beer.
Craft on Draft is a specialist retailer that produces craft beers, cocktails, ciders and other alcoholic drinks with the premise of highlighting small-batch production as a more sustainable way to shop for kegs and fresh alcoholic drinks.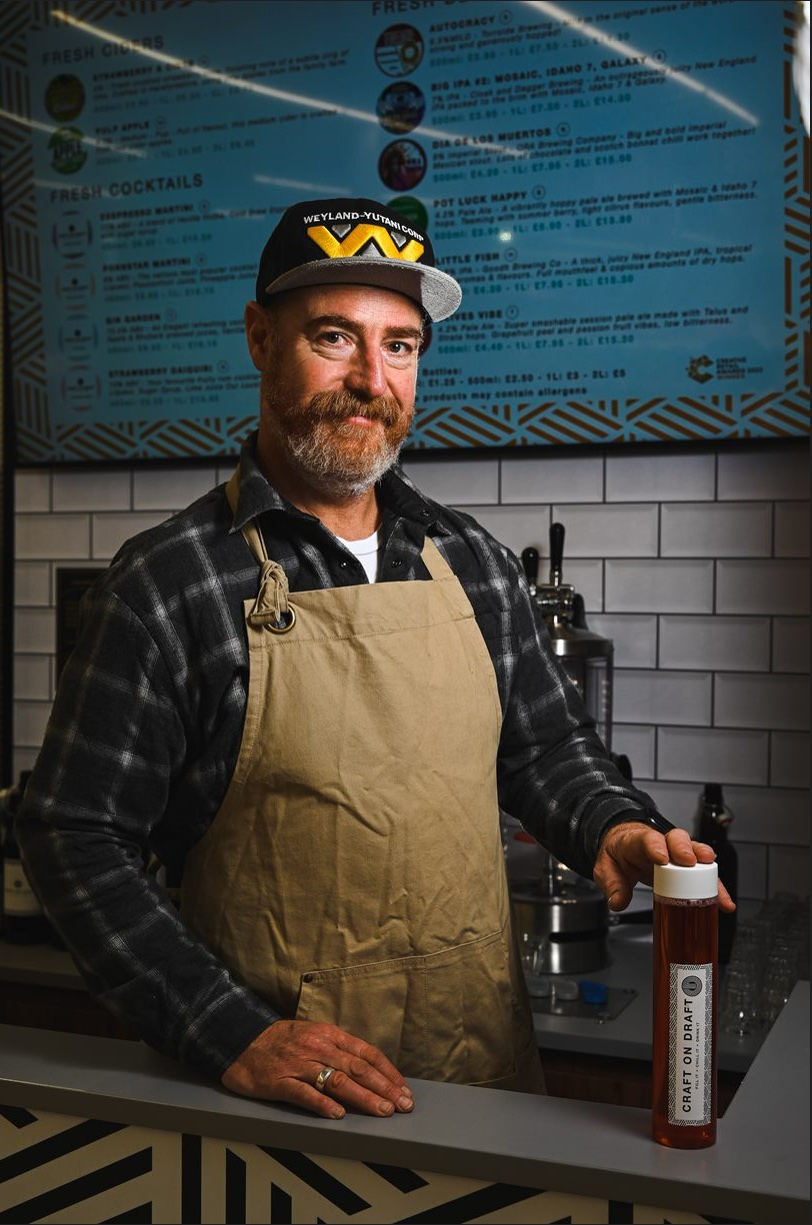 Claire Cragg, Manager, Business Development & Strategic Partnerships at Asda, said: "We're really pleased to be bringing this exciting concept to Asda Pudsey, just in time for Christmas. The Craft on Draft team's expertise in the hospitality industry will bring a range of drinks to the store that are unlikely to be found elsewhere and that complement our strong existing beers, wines and spirits offer.
"The refillable element of the trial gives customers the chance to pick up a new tipple and make a small change to help them shop more sustainably."
Read More
Kirkgate Market launches sustainable delivery service across Leeds
You can find out more about the new Craft on Draft concept at Asda Pudsey, Owlcotes shopping centre, Stanningley, Leeds LS28 6AR.
Feature Image- Supplied, Asda