The new street vendors have announced- and there's some seriously delicious options to finish the 2022 season with.
There's a lovely combination of old favourites and newcomers to feed us until the new year, and whether you're after a burger and fries or some gyozas drenched in secret sauce, these vendors have got you covered.
Keep reading to find out what you can grab from each of the food trucks, as well as The Hoot team's recommendations…
Jimmy Macks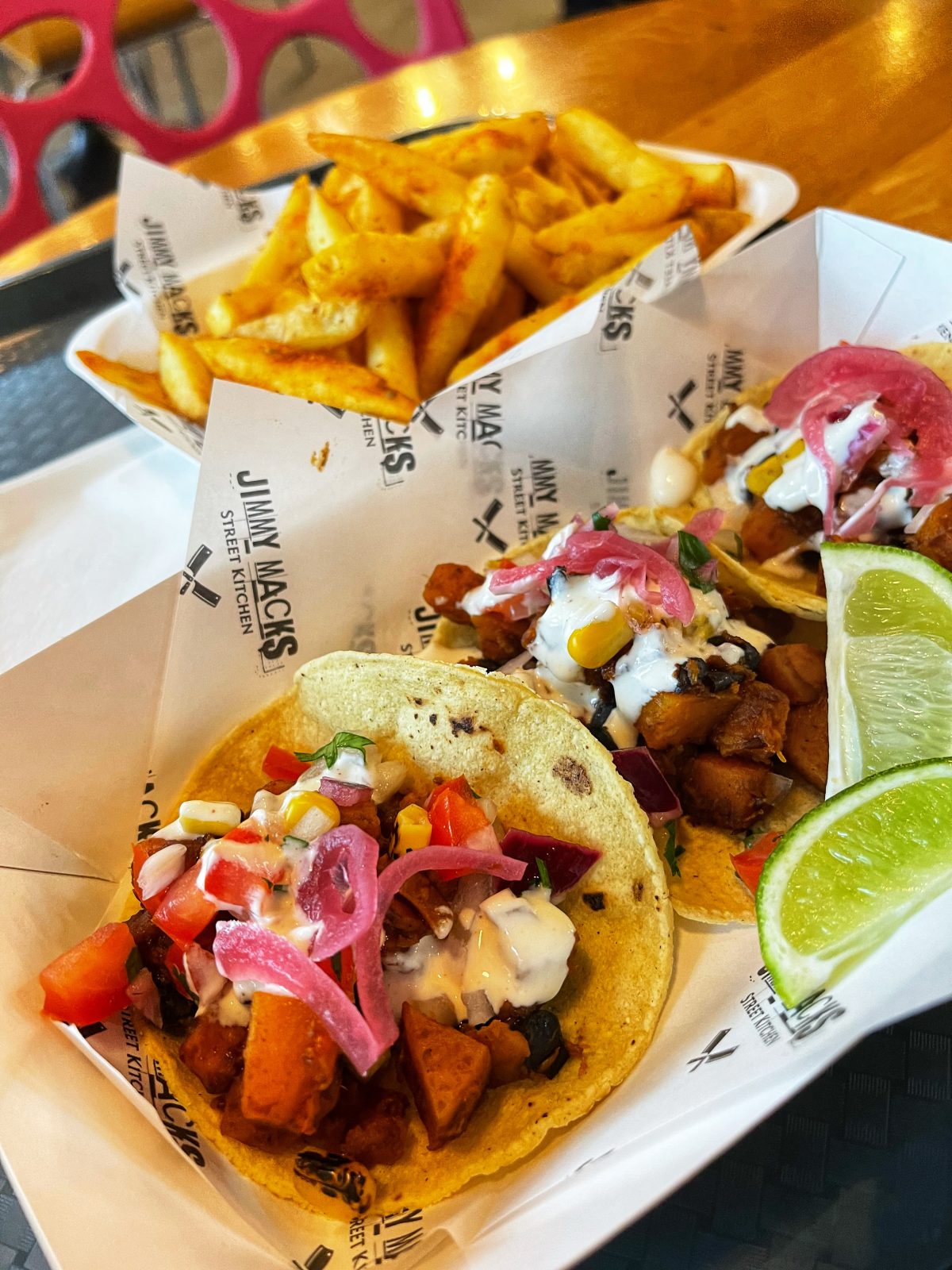 Packed with flavour, grab a meal deal from Jimmy Macks and take full advantage of the three-piece meal for £12. There's roast squash and black bean soft tacos with charred corn salsa and lime crema or the cult-classic beef brisket birria in crispy folded tacos served with tomato salsa; Mexican chicken with jalapeno salsa and that birria dipping gravy that's got everyone talking. Every meal deal is served with seasoned fries and a soft drink of your choice, or there's side portions like loaded nachos and fries to choose from too.
Hoot recommends: Roast squash and black bean soft tacos with charred corn salsa and lime crema
Pickled Porker Smoke House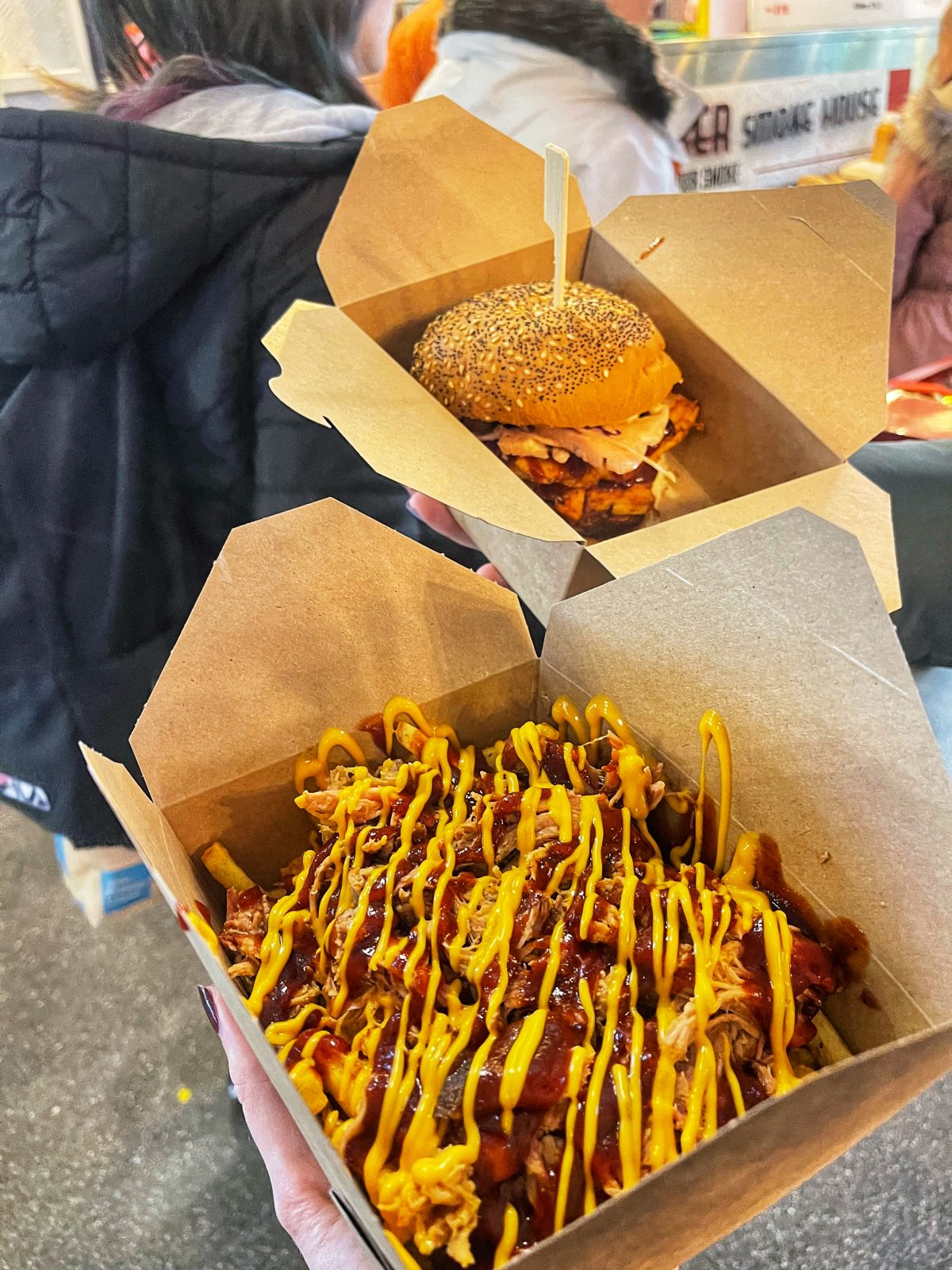 Back for another year, Pickled Porker is serving up smoked meats with the most incredible barbecue sauce. The huge menu includes at least 14 different options, including the gluten-free skinny loaded fries with 12-hour apple wood smoked pulled pork, melted cheese, sweet and smokey Louisiana-style BBQ sauce and cheese 'whizz' and veggie burger with sweet and smokey BBQ pulled 'chicken' or fiery jerk pulled 'chicken' with pear and lemon ponzu slaw on a toasted sesame seed bun.
Hoot recommends: ANYTHING with the sweet and smokey Louisiana-style BBQ
Big Mouth Gyoza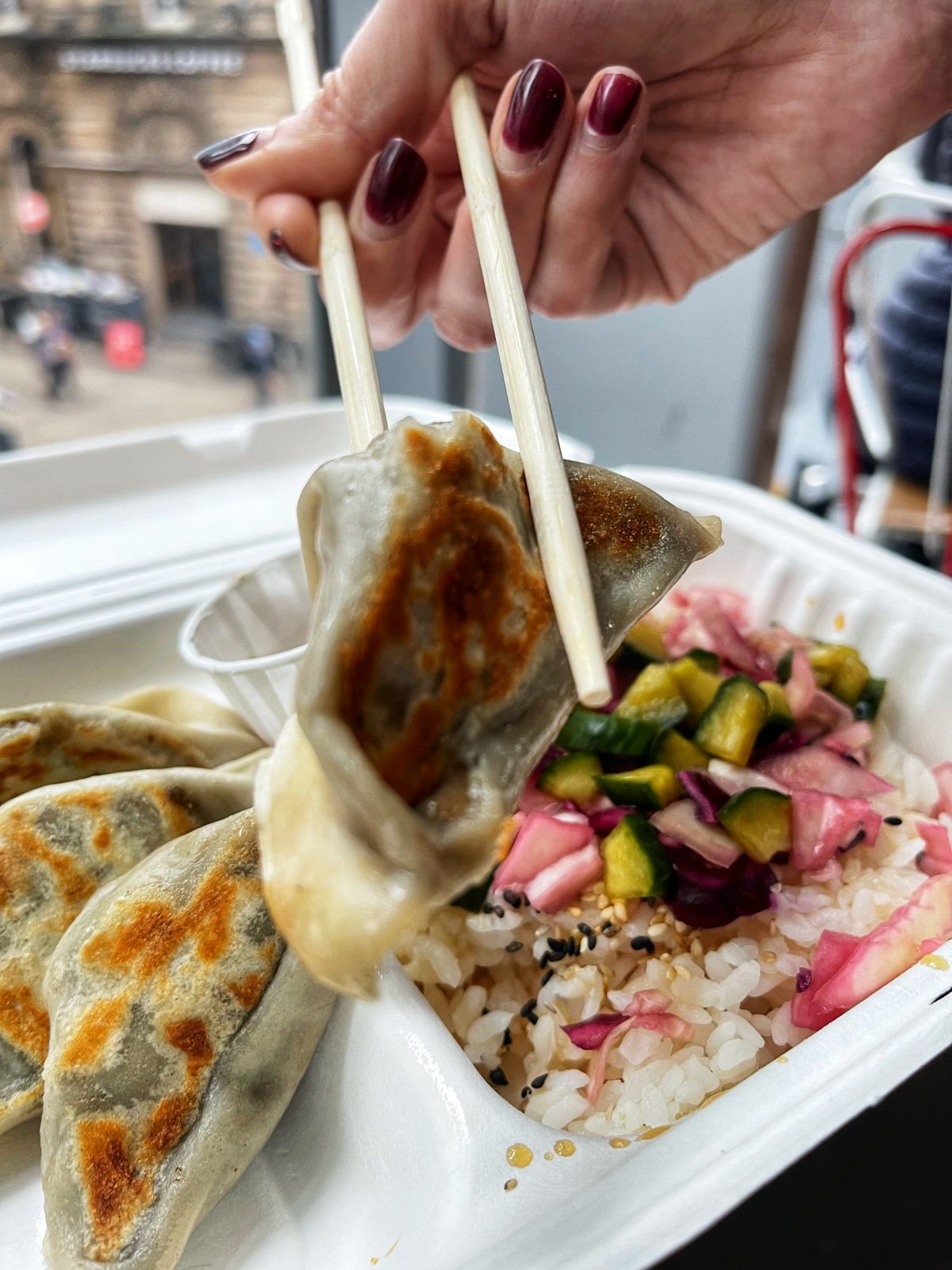 Big Mouth is serving up two different gyoza options, mushroom or pork belly, each of which that are packed with flavour, and generous servings of the brand's secret sauce. Choose from either a bento box with four gyozas in saucy, sticky rice with sesame, spicy, cheezu or curry toppings and house pickles sprinkled on top, or opt for the gyoza tray, which serves a whopping six gyozas in different styles.
Hoot recommends: Mushroom gyoza bento box with sesame rice and as much secret sauce as you can get your hands on
Luigi's Street Food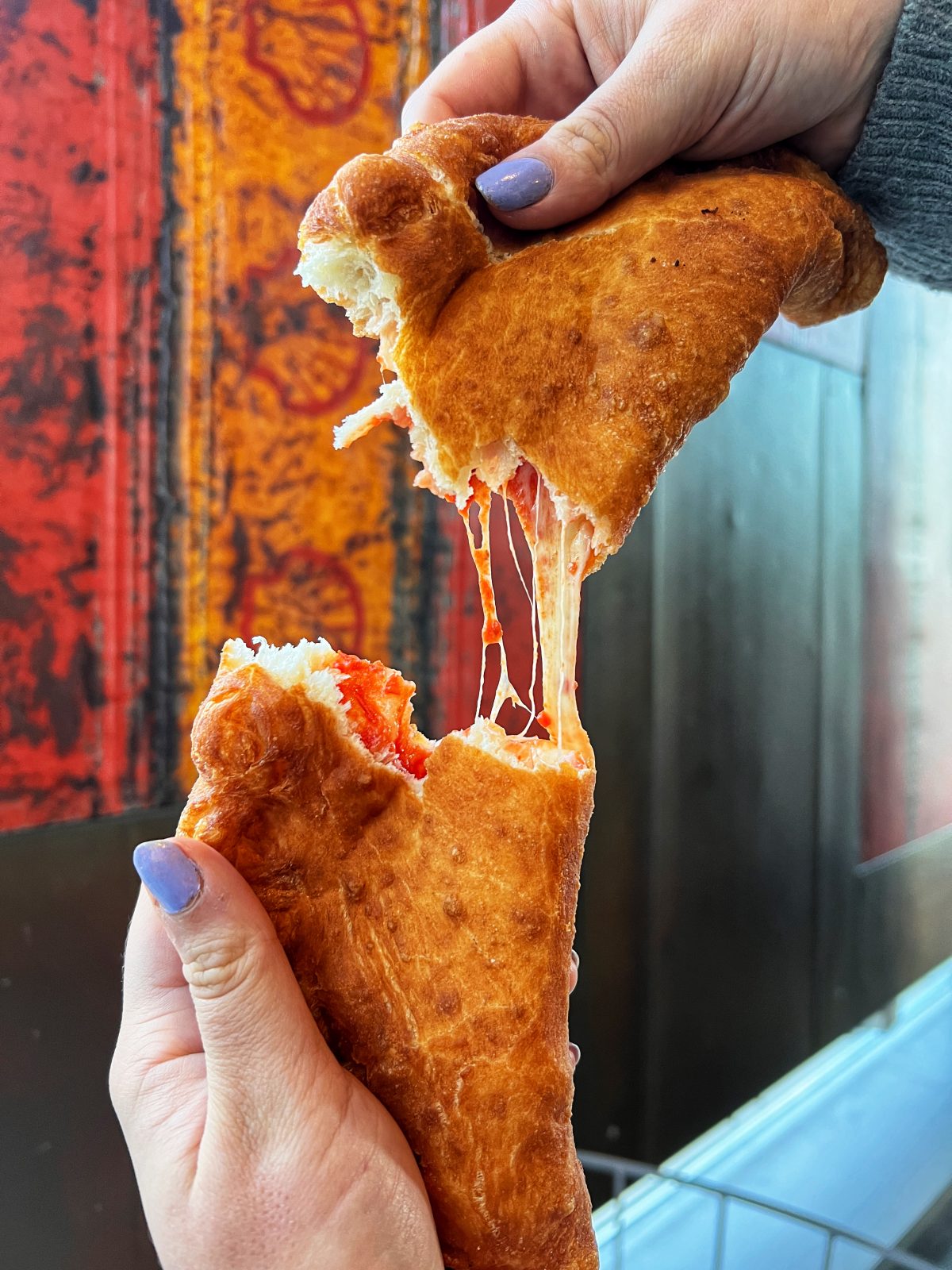 The much-loved Luigi's Street Food is just one brand that has taken over Trinity Kitchen this month, but their Italian speciality dishes are proving popular with just about anyone that walks up to their pop-up van. Known as a panzerotto, the traditional Italian dish is deep fried pizza dough stuffed with mozzarella cheese, tomato sauce and a choice of toppings- and they're going down a treat.
Hoot recommends: Arancini balls or the cheese and tomato calzone look like any cheese lover dream
Nelly's Barn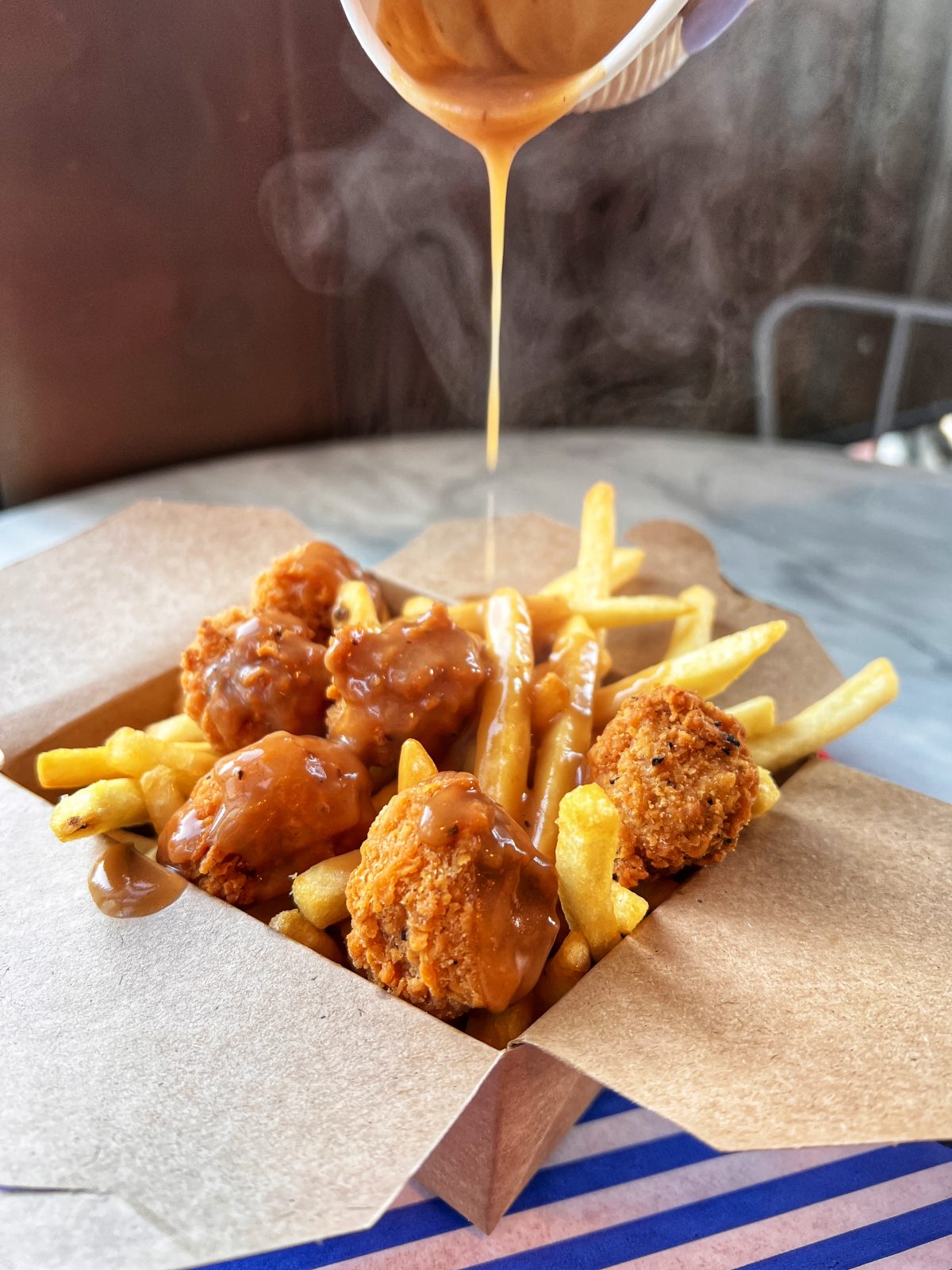 Those looking for a burger fix will be delighted to see Nelly's Barn making an appearance at Trinity Kitchen over the 2022 period. There's cheeseburgers, bacon and cheeseburgers or the Whoa Nelly- the double burger with cheddar and crispy bacon to choose from- plus plenty of sides. Think popcorn plant-based 'chicken' with fries and sauces like southern-style gravy, sweet BBQ, garlic mayo and parmesan garlic.
Hoot recommends: Grown up deal with a cheese burger, chips and a lager
Feature Image- The Hoot Leeds