From the masterminds behind Doh'hut comes Things In Bread, your new city centre sandwich shop ready to satisfy all your lunchtime cravings.
When it was announced back in September 2022 that Doh'hut were expanding into the savoury offerings, we simply could not contain our excitement.
Having eagerly awaited their opening date since then, you best believe we were first in line to sample their sandwiches when they opened last Friday.
And of course they did not disappoint, Things In Bread are serving up sandwiches the way they should be. One thing's for sure, we won't be picking up a bog standard supermarket meal deal any time soon.
 

 

 

View this post on Instagram

 

 
Their concept is simple, classic sandwiches made to order using their signature freshly baked bread.
We spoke to the owner Tom Stafford who explained that the menu is based off your classic meal deal selection with familiar flavours such as ham and cheese, egg and cress, BLT and roast chicken salad all up for grabs.
But these sandwiches are so much more than meets the eye, the flavours are elevated to the highest degree with only the freshest ingredients used, and the sarnie artists behind the counter certainly don't skimp on the fillings.
The real star of the show though is the bread. Their signature Shokupan milk loaf is specifically designed to create the perfect sandwich: crisp on the outside, fluffy on the inside and satisfyingly square. We haven't stopped thinking about that bread since we took our first delicious bite.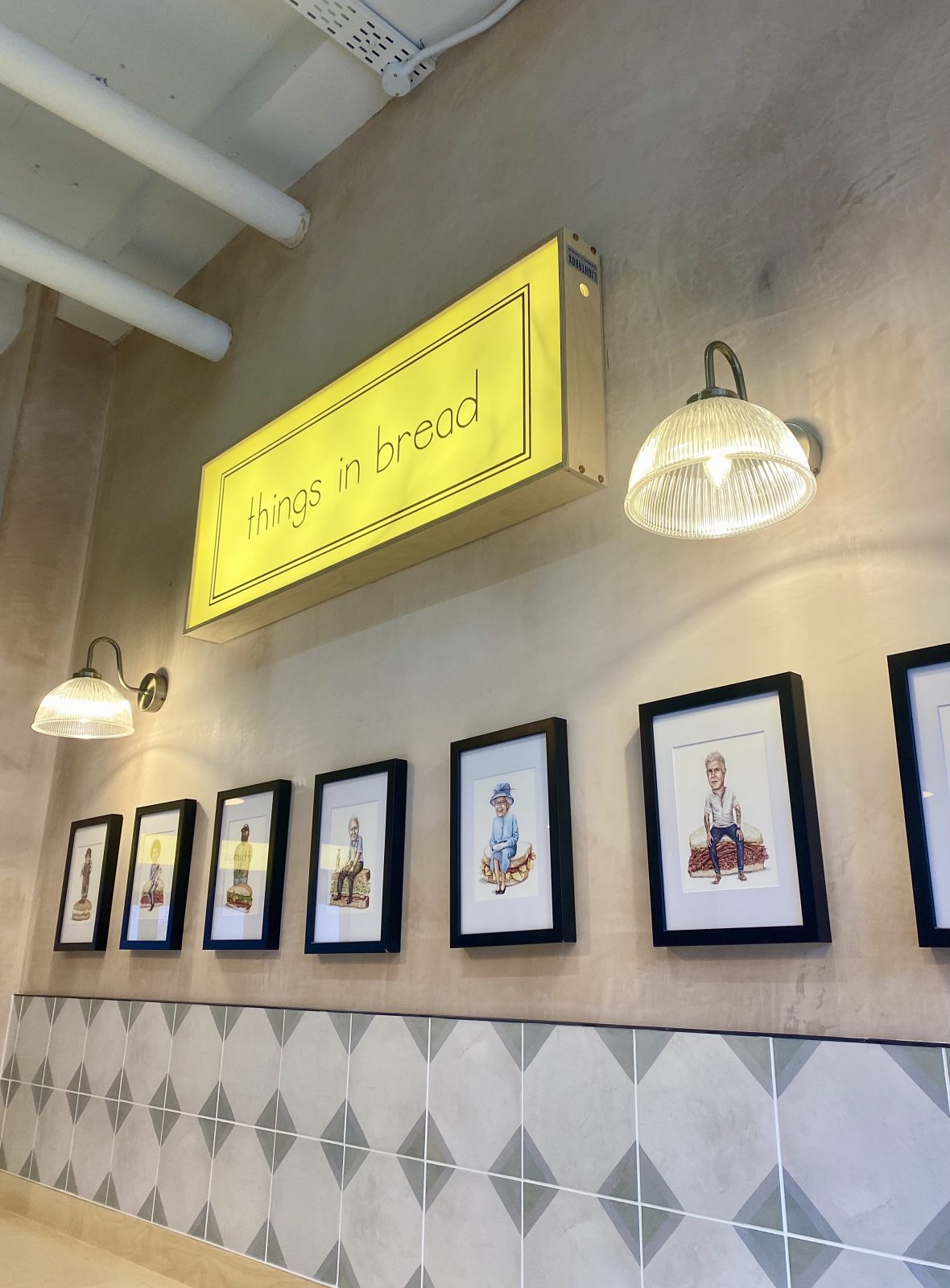 And it's not just lunchtime where you can get your chops around these sandwiches, stop by in the morning from 8-10am for an epic breakfast that will no doubt set you up for the day ahead.
The Full Breaky features Lishman's sausages and bacon, free range omelette and gooey American cheese which makes for a brekkie only fit for kings. They also have a vegan sausage sarnie on offer so if you're more veggie inclined, you don't have to miss out.
And of course your lunchtime fix isn't complete without a drink and a packet of crisps, which they obviously have in abundance. Pick your sandwich, your preferred bag of Pipers crisps and your drink from 'Things in Fridge', it truly is a one stop shop to make all your lunching dreams come true.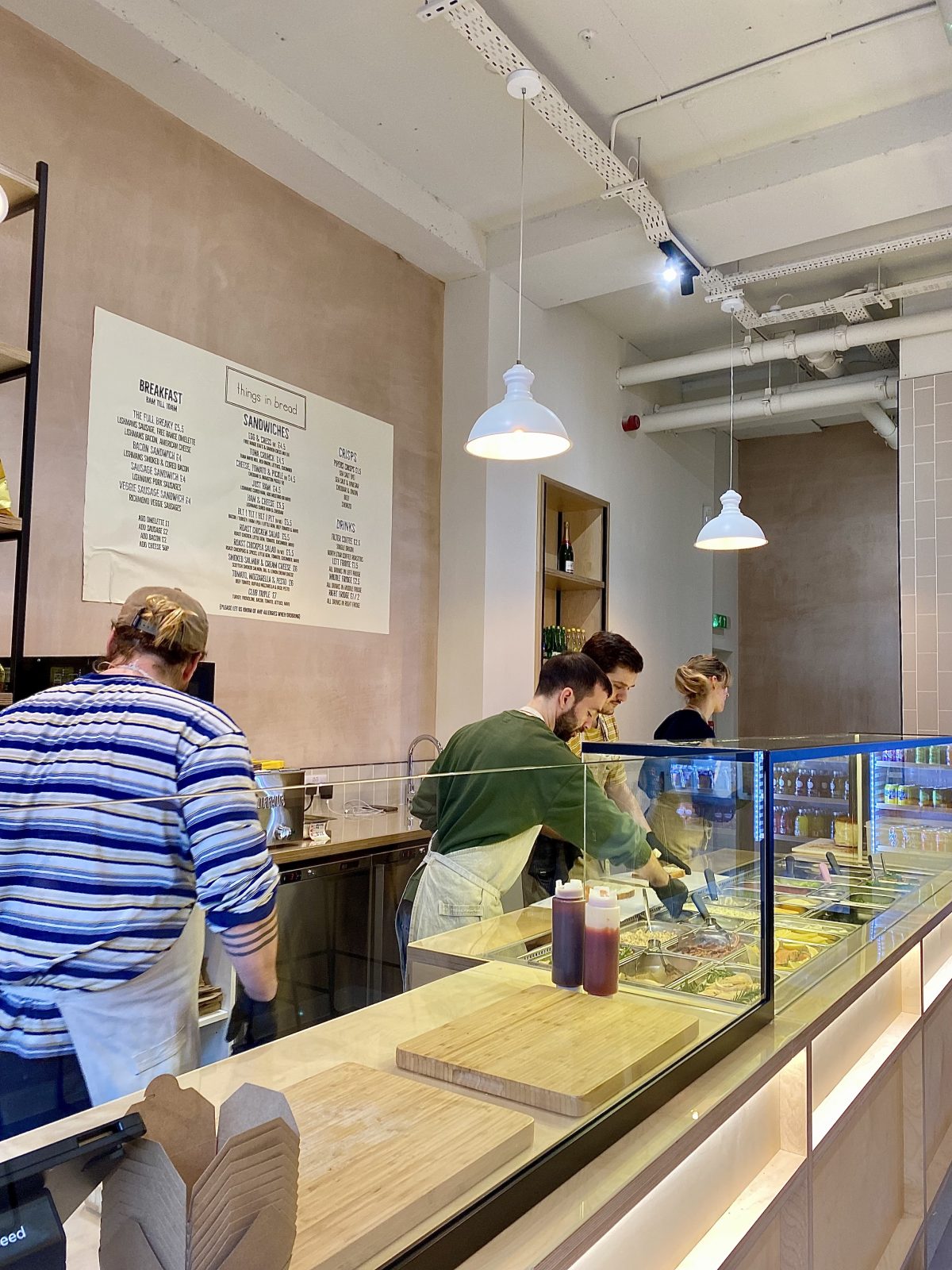 Find Things In Bread at their beautiful new location on Boar Lane, open Tuesday – Sunday from 8am – 4pm (or until they run out of bread). And whilst you're there, why not nip round the corner to pick up a sweet treat from Doh'hut for your dessert. After all, it would be rude not to.
To find out more, take a look at their Instagram page (warning: will make you hungry).
Read more: This beautiful country pub near Leeds that officially has the best Sunday roast in the UK
Feature image – The Hoot Leeds