Leeds is bursting at the seams with bottomless brunches but this bar is taken it to the next level by extending it to a full two hours and adding new vodka mixers.
New-York inspired hot spot, Manahatta, is famous in Leeds for not only serving up a great bottomless but a party to go with it.
Just in time for the hopefully hot summer months, they've give their bottomless offering a big upgrade and it sounds unreal.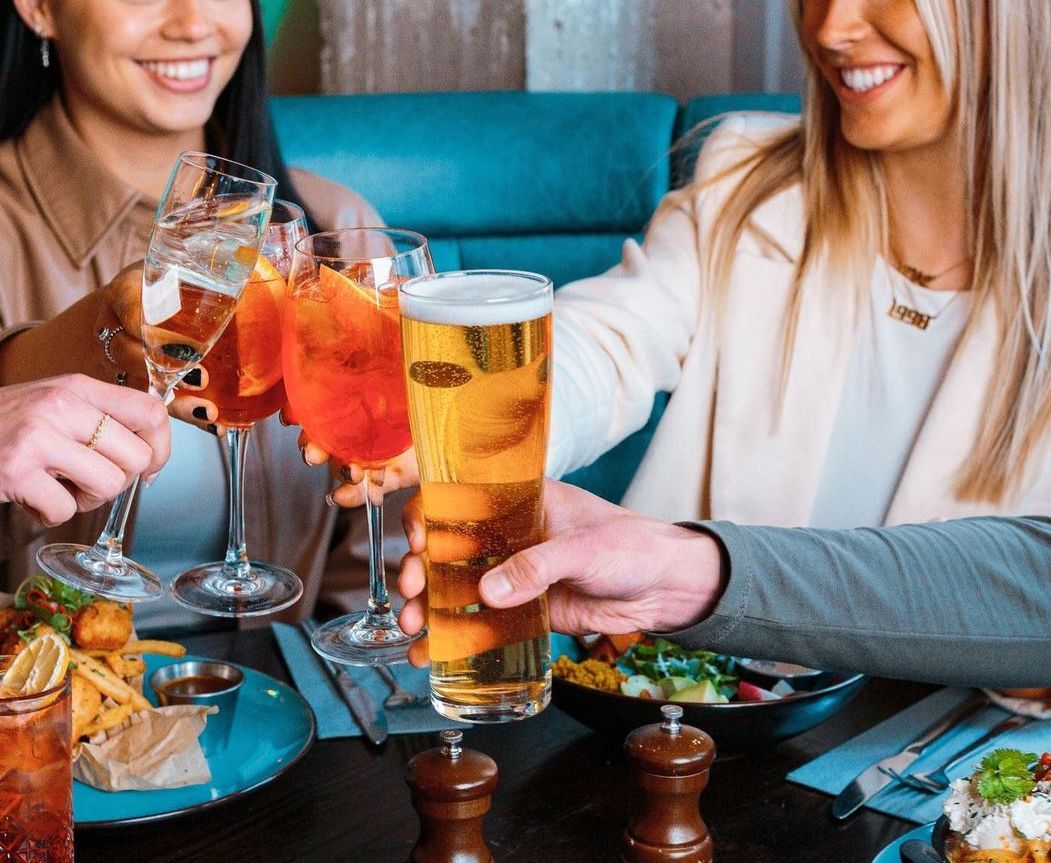 Whether you're looking for a mid-week party or a weekend celebration, this two hour bottomless is available every day of the week in all of Manahatta's three Leeds venues. 
The drinks menu has had a big glow-up with new delicious cocktails added including a Summer Punch and Orchard Apple Spritz.
Vodka lovers are in for a treat with new Grey Goose based mixers available for the full 120 minute experience. 
You can now choose from Grey Goose Watermelon and Basil or Grey Goose Strawberry and Lemongrass with any soft drink mixer of your choice.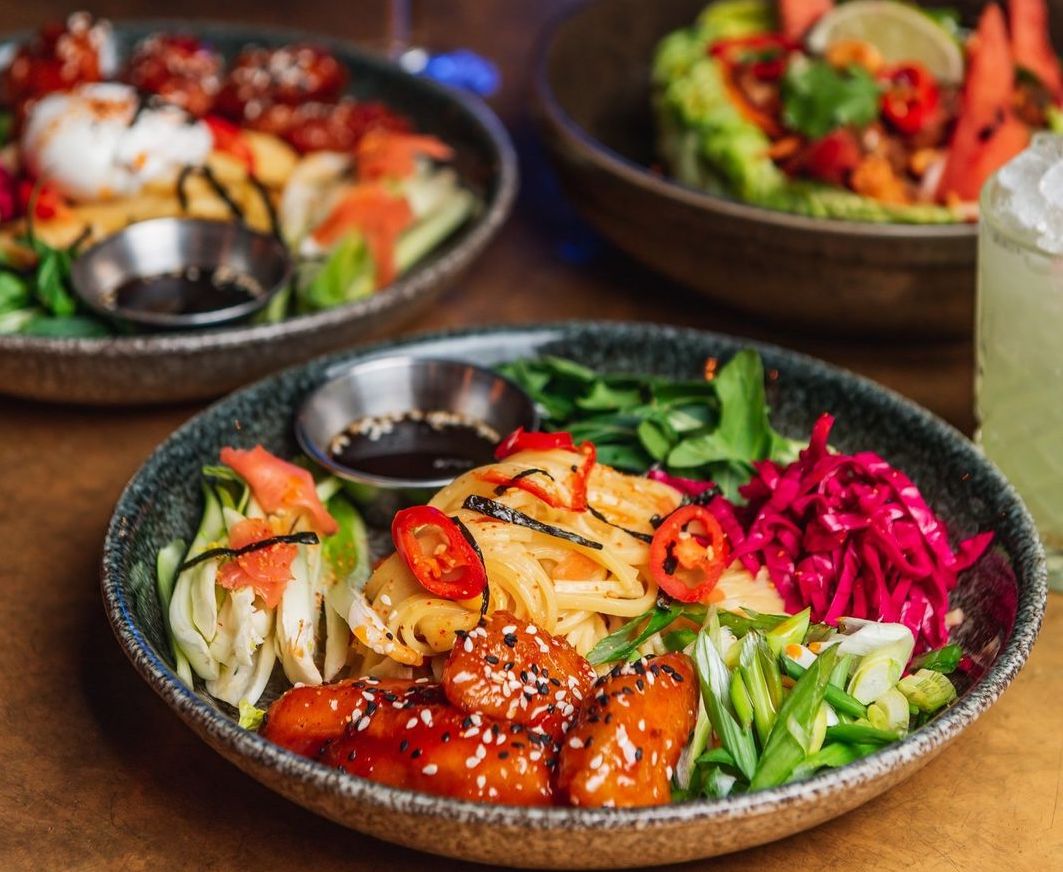 New to the food menu you'll find a Karaage chicken ramen, a brothless ramen with sweet and spicy glazed chicken, miso glazed noodles and shredded pak choi topped with a poached egg.
The lunch and dinnertime option comes as a towered stack of crisp coated chicken, waffles, American cheese, purple slaw and maple syrup, with a serving of barbecue sauce or thick gravy to pour over the stack and fries. Thick, juicy and tender- this is the ultimate chicken dinner inspired by the USA.
The rest of the upgraded options (which cost an additional £5) are light, summer-inspired options that are bursting with zesty flavour- perfect for a pit stop between dance moves.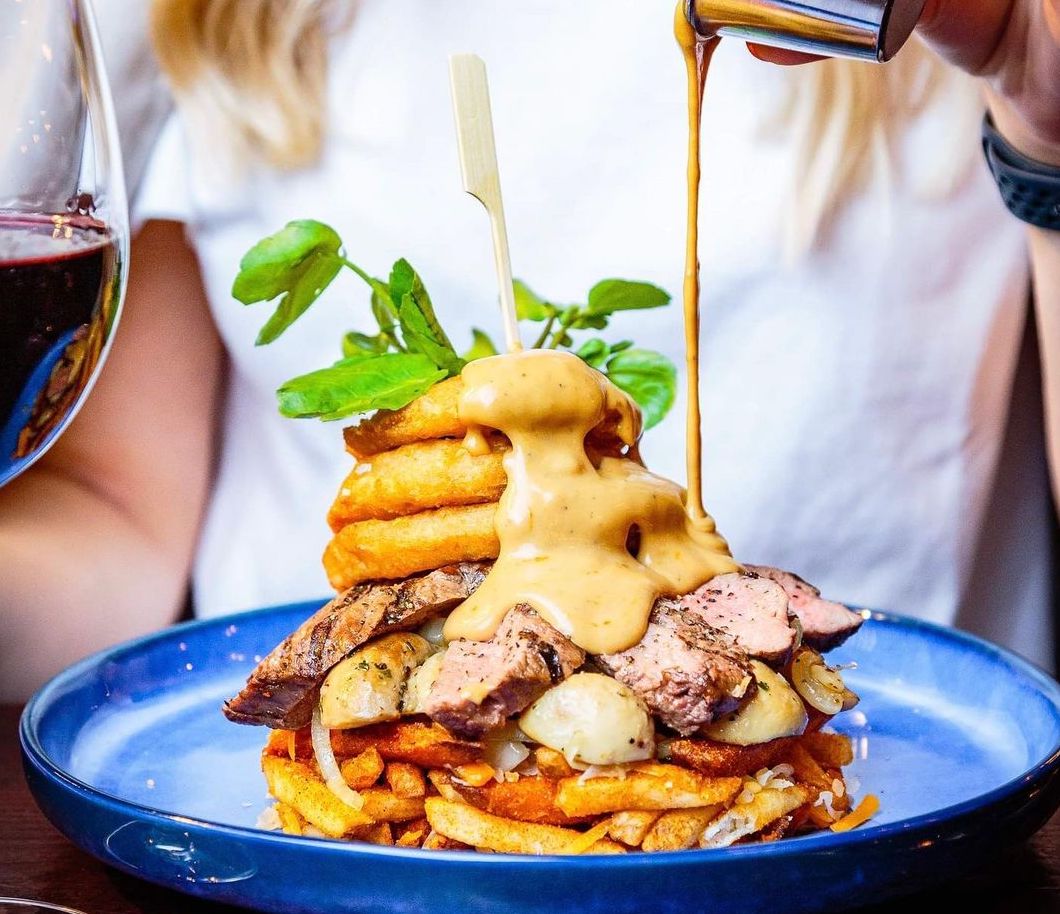 The halloumi fajitas here are just as colourful as the decor and packed with flavour: create your own combinations using sizzling slices of halloumi, toasted wraps and a whole host of toppings like tomato salsa, guac and bright salads.
To wash all this down with, Manahatta has a vast selection of cocktails included in their bottomless brunch offering.
Read more here: The Indian bottomless brunch in Leeds with TWO hours of free-flowing Kingfisher and Cobra
There's free-flowing fizz in the form of Prosecco and four different types of spritz. In addition to your usual Aperol Spritz, brunchers can opt to clink glasses of Wild Berry, Orchard Apple or Orange Blush, mixing and matching throughout the ninety minute sitting.
Prices for the brunch start from £35.95pp and can be booked at any Manahatta venue, any day of the week.