The Canary is one of the latest additions to Leeds waterside, and comes with a host of delicious food and drink.
As one of Leeds newest bars, you'd think that The Canary is up for some serious competition- until you see the waterside views, luxurious interior and are welcomed by their accommodating staff.
Sat on the verge of Leeds Docks, opposite Mumtaz Leeds, The Canary is an innovative bar built entirely from shipping containers. Split across two floors, an intimate, cosy space leaves ample room for guests to unwind from a cold wintry day in the city.
Everything from the inviting seats with waterside views to the carefully considered Mediterranean menu speaks of the creative concept behind the bar, which wanted to incorporate as many local products as possible.
Watch the swans laze around in the river whilst sipping on Northern Monk IPA or grab a seat at the bar and chat about God's Own Country whilst supporting the local hospitality scene (which really does need our support after a turbulent Christmas period). Management here are proud to continue to support local suppliers and others within their industry, and this has only continued to drive up the popularity of The Canary.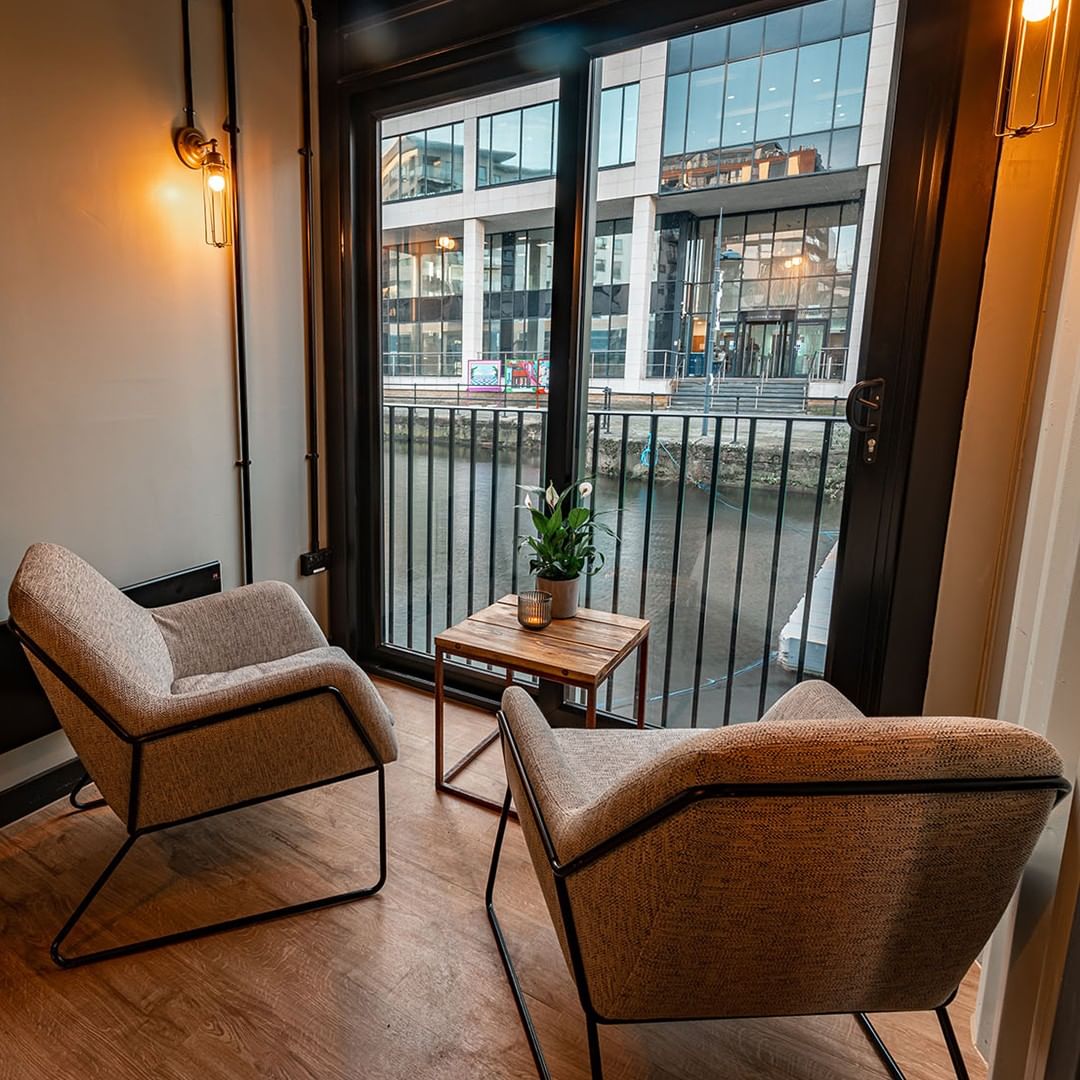 If that's not enough to pique your interest, the bar has devised plenty of pub quizzes every Wednesday and live music evenings on Sundays to keep us entertained- and warm, away from the grey skies and freezing temperatures outside.
To drink, there's your Canary Lager and choice of Squareball or Northern Monk IPA, as well as plenty of wines and spirits to choose from, many of which feature on the refreshing cocktail menu.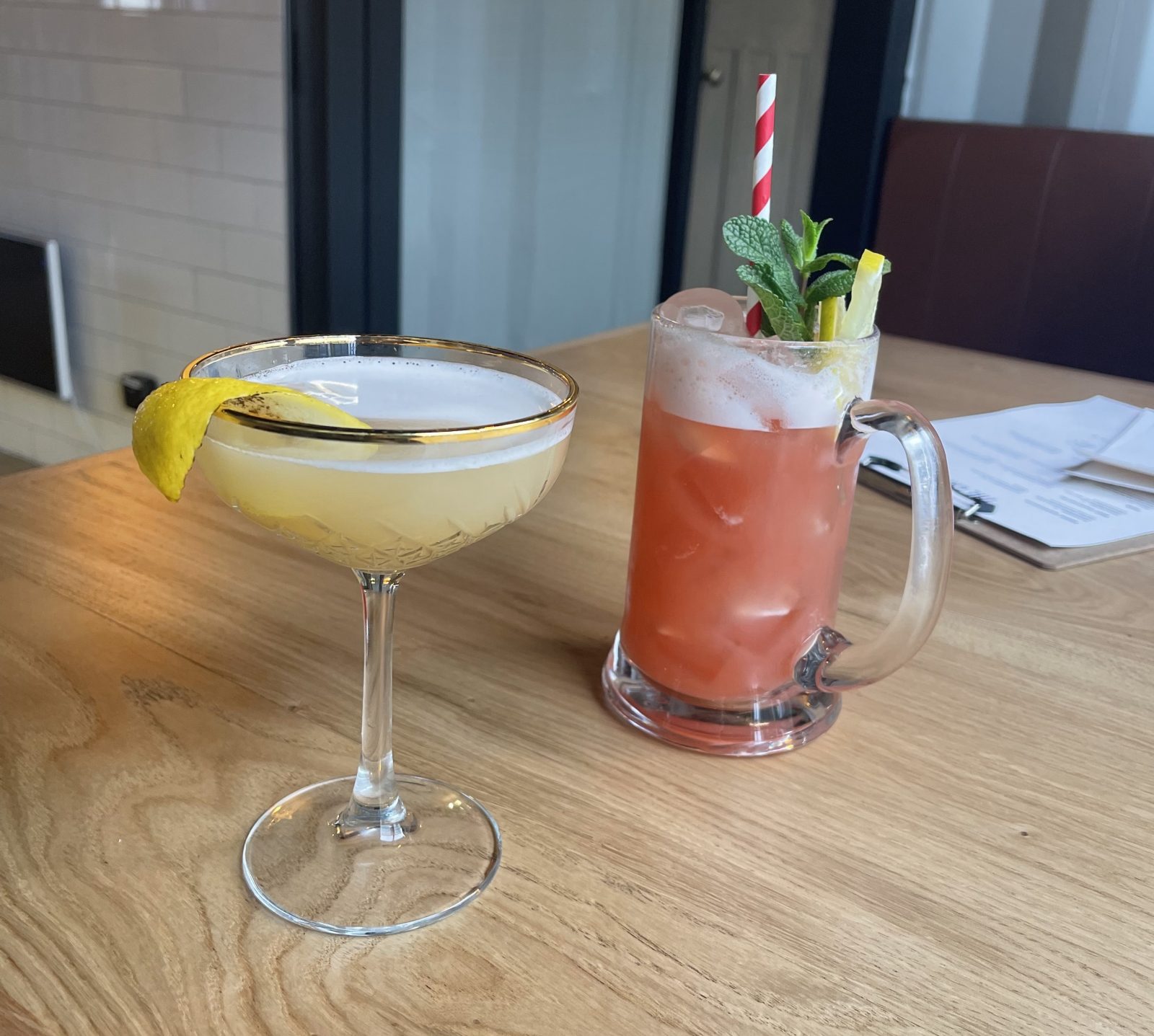 The Spiced Pear Fizz is the ultimate twist on a classic gin-flavoured drink. Made from Portobello gin, pear liqueur, lemon, sugar and cardamom seeds before being topped with a slice of lemon, it carefully balances sweet tastes with alcoholic-infusions and it's got us hooked.
For those doing Dry January or that just don't want to have a drink, there's plenty of non-alcoholic options too, including off-the-menu mocktails that can be made upon request. The management here are all too accommodating when it comes to the drinks menu and are clearly committed to helping you find the perfect drink for your stay.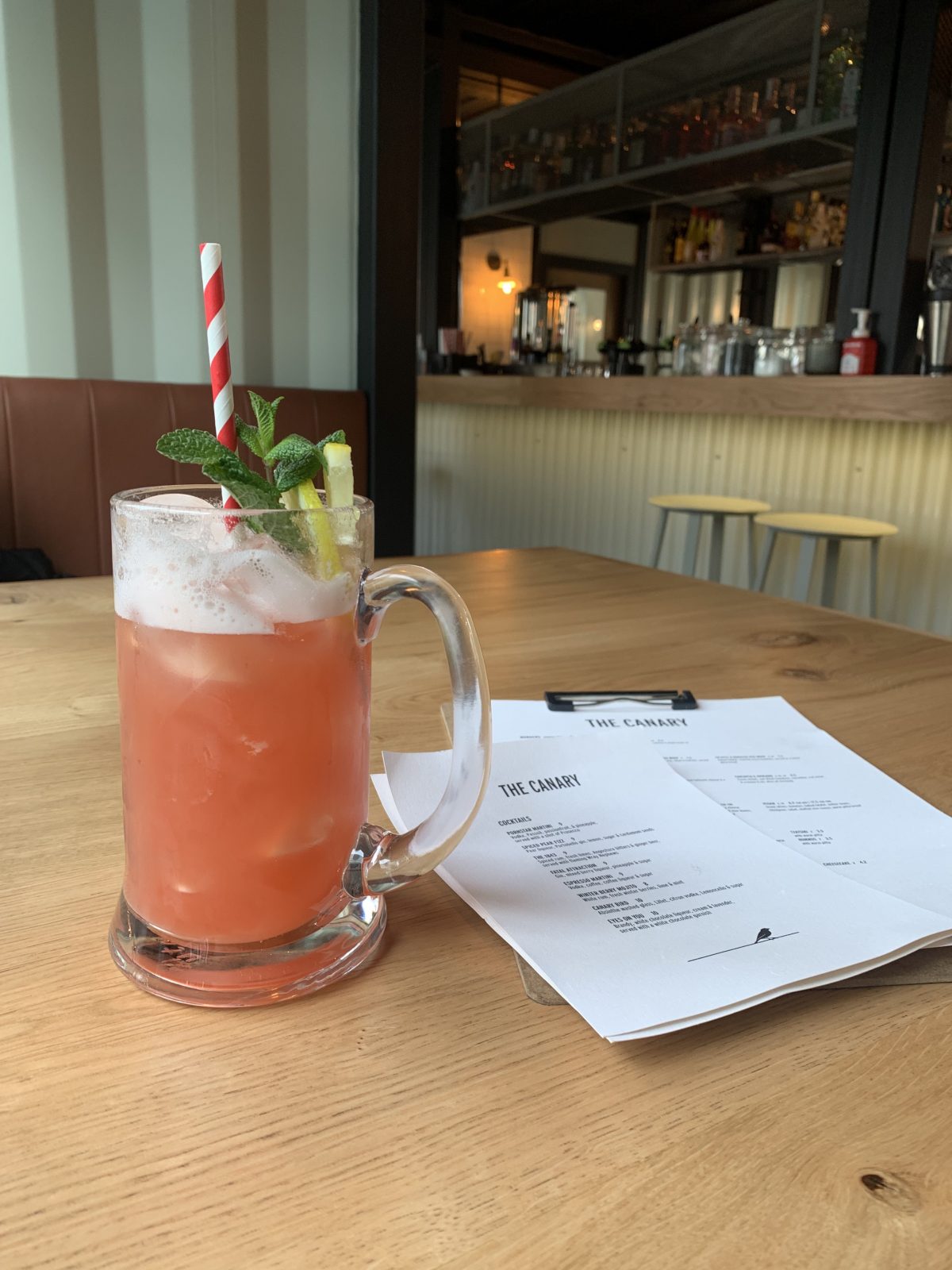 The food menu carries the same level of consideration and leaves you feeling just as refreshed (forget that post-food coma, you'll just feel incredibly full and satisfied instead). The Mezzes, both meaty and vegetarian come with a fresh Greek-inspired salad with plenty of olives, as well as warm pitta bread, smooth hummus and tzatziki. In addition to these small plates, the meaty version comes with meatballs in a rich tomato sauce, as well as chicken gyros, whereas the vegetarian option swaps the meat out for halloumi strips, butter beans and stuffed vine leaves.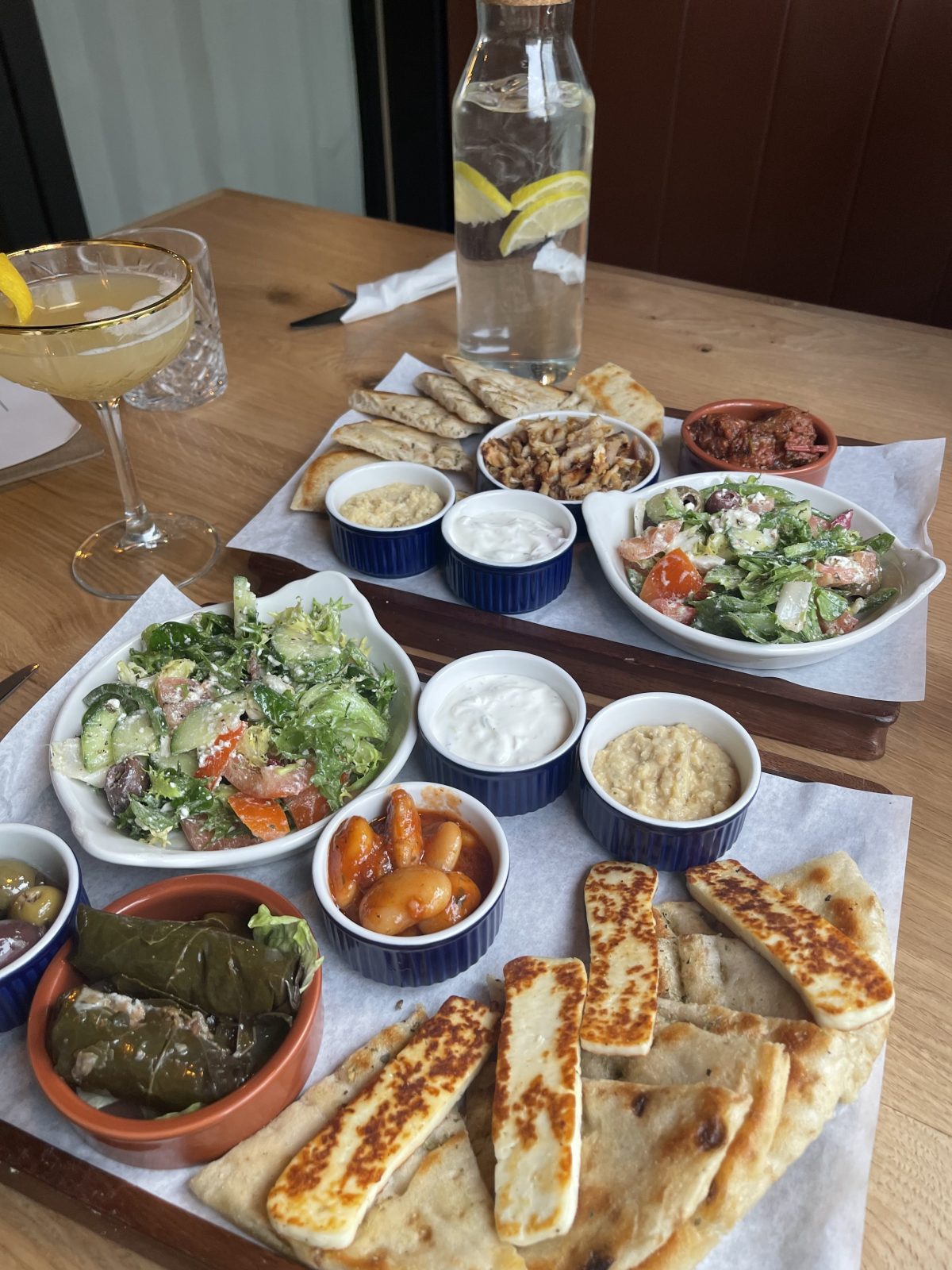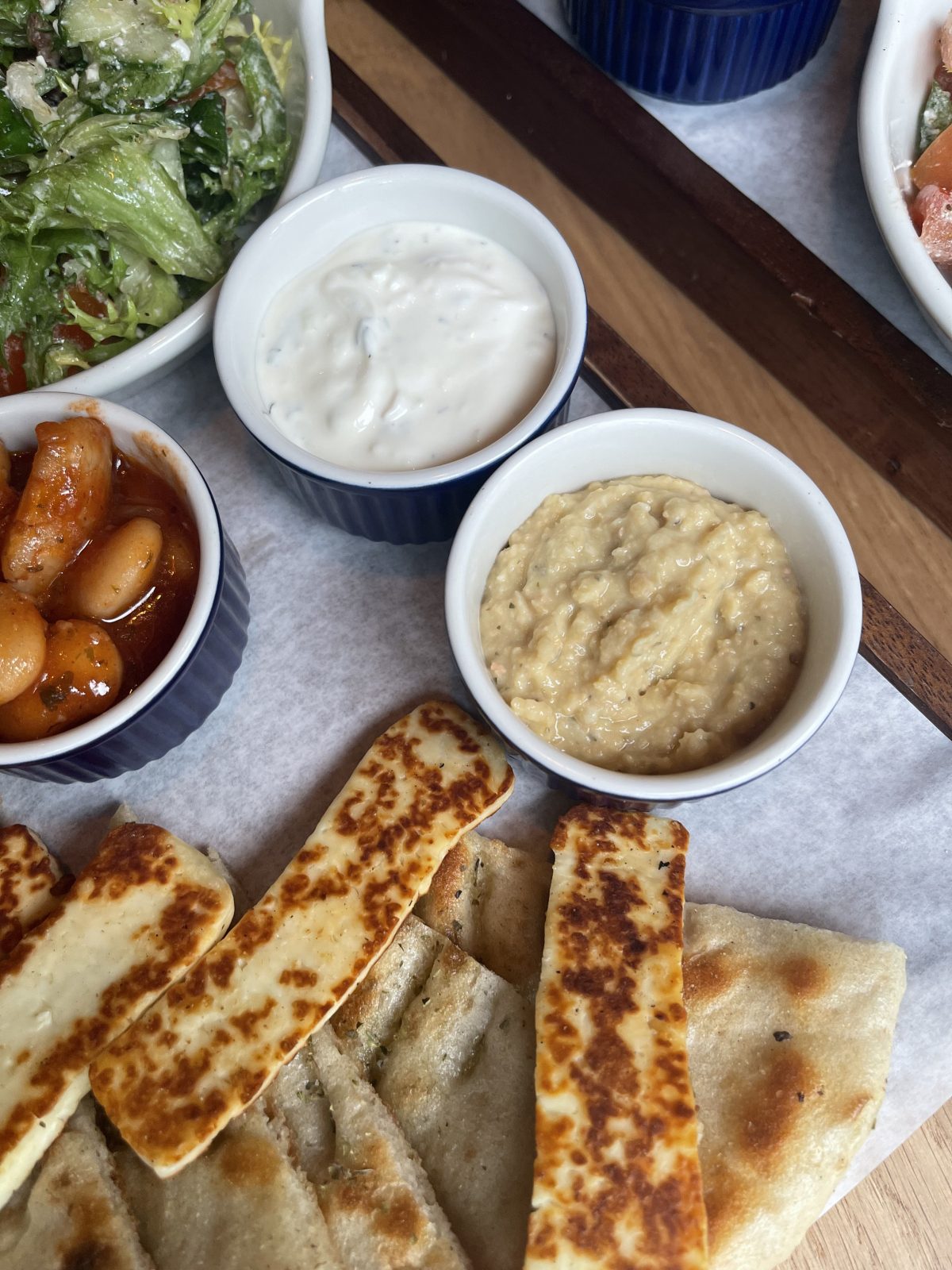 There's plenty more on the menu to choose from though. Think Greek salads, wraps, burgers and mezze, all available with sides of halloumi fries and Greek olives- and all equally as fresh. Even the water for the table comes with lemons, and served in an ice-cold carafe, a far cry from the lukewarm water from other pubs in the nearby area.
Read More: Inside the new Leeds waterfront bar made entirely from shipping containers
If you're looking for a quiet spot to waste away the afternoon, or want to embrace the hustle and bustle of a winter's evening in a beautiful location, all whilst supporting a whole chain of local businesses, we're sure you'll lose track of time in great company and spend far longer here than you ever intended to.
For more information, including how to book a table at Canary Bar (which is highly recommended at the weekend), visit their website or pop down to Leeds Docks to check it out for yourself.
Feature Image- The Hoot Leeds