Falafel Guys has joined forces with SALT Brewery to create SALT Craft + Falafel, the brand-new bar at Granary Wharf that's well worth visiting.
You only need to take a few steps around Leeds city centre to discover why Falafel Guys is one of Leeds' favourite places to eat.
Whether you're making a lunchtime pitstop at their striking red van on Briggate, bunkering down for the evening at Assembly Underground, or like us, you've wandered over to the newly opened SALT Craft + Falafel at Granary Wharf, you're never far from a Falafel Guys.
Located in the former Craft Asylum bar, adjacent to the Leeds-Liverpool canal, SALT Craft + Falafel is providing a winning combination of craft beers and Middle Eastern cuisine in a picturesque location.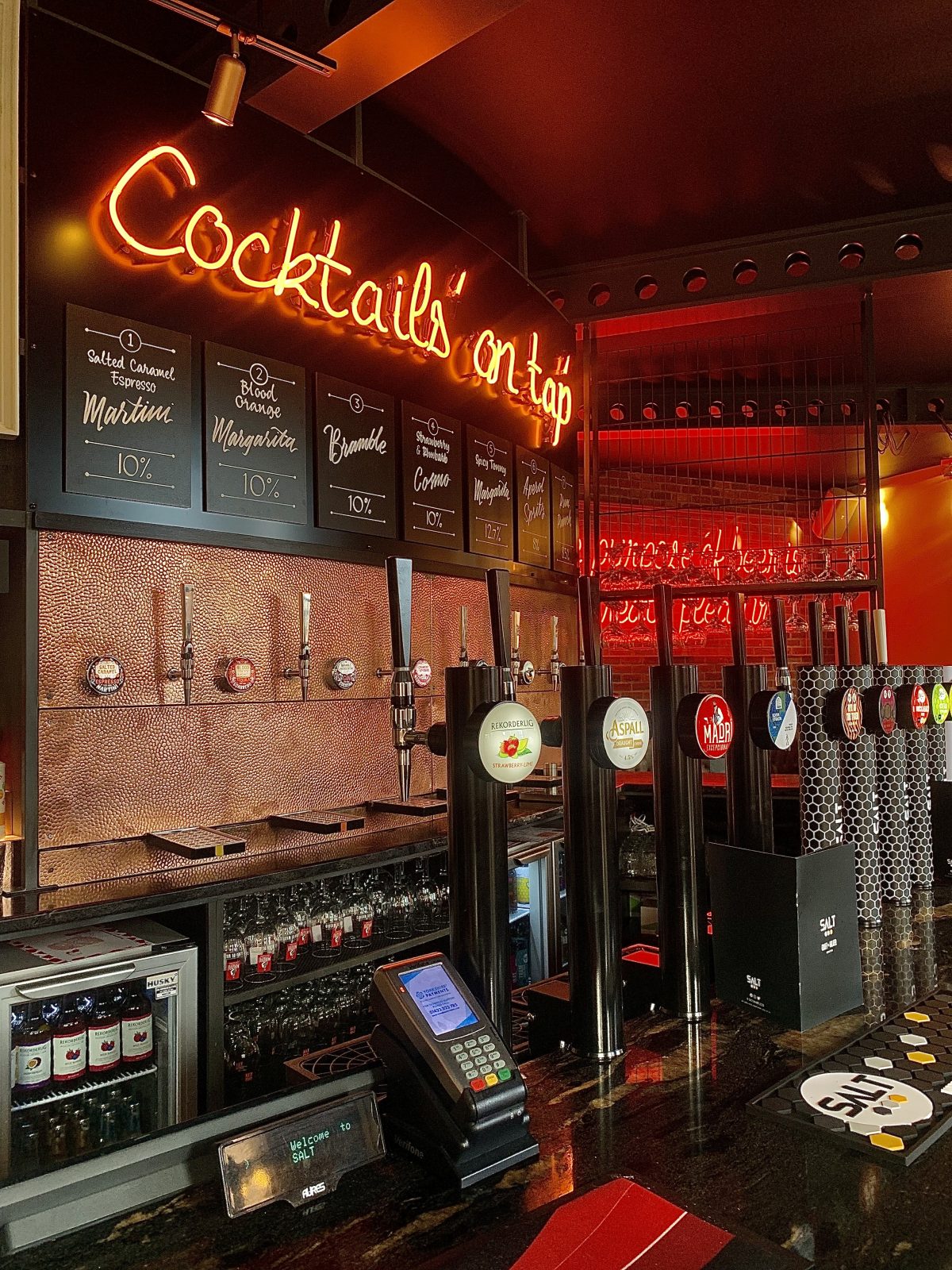 It's not difficult to figure out why this is going to be a popular spot day and night. By day, the light from the canalside pours into the circular building, with corners intimately lit with neon signage to create a cosy ambience.
The benches are large and comfy, perfect for a day of working remotely and the music, a combination of indie and popular hits offers a beat to tap away at your laptop in peace.
By night, the bar is the ideal place to unwind with a post-work tipple. There's a whole range of craft beers available to taste, as well as some incredible cocktails on tap. 2 for £12 all day, every day on all your favourite concoctions, as well as quality craft beers on offer and a super speedy service.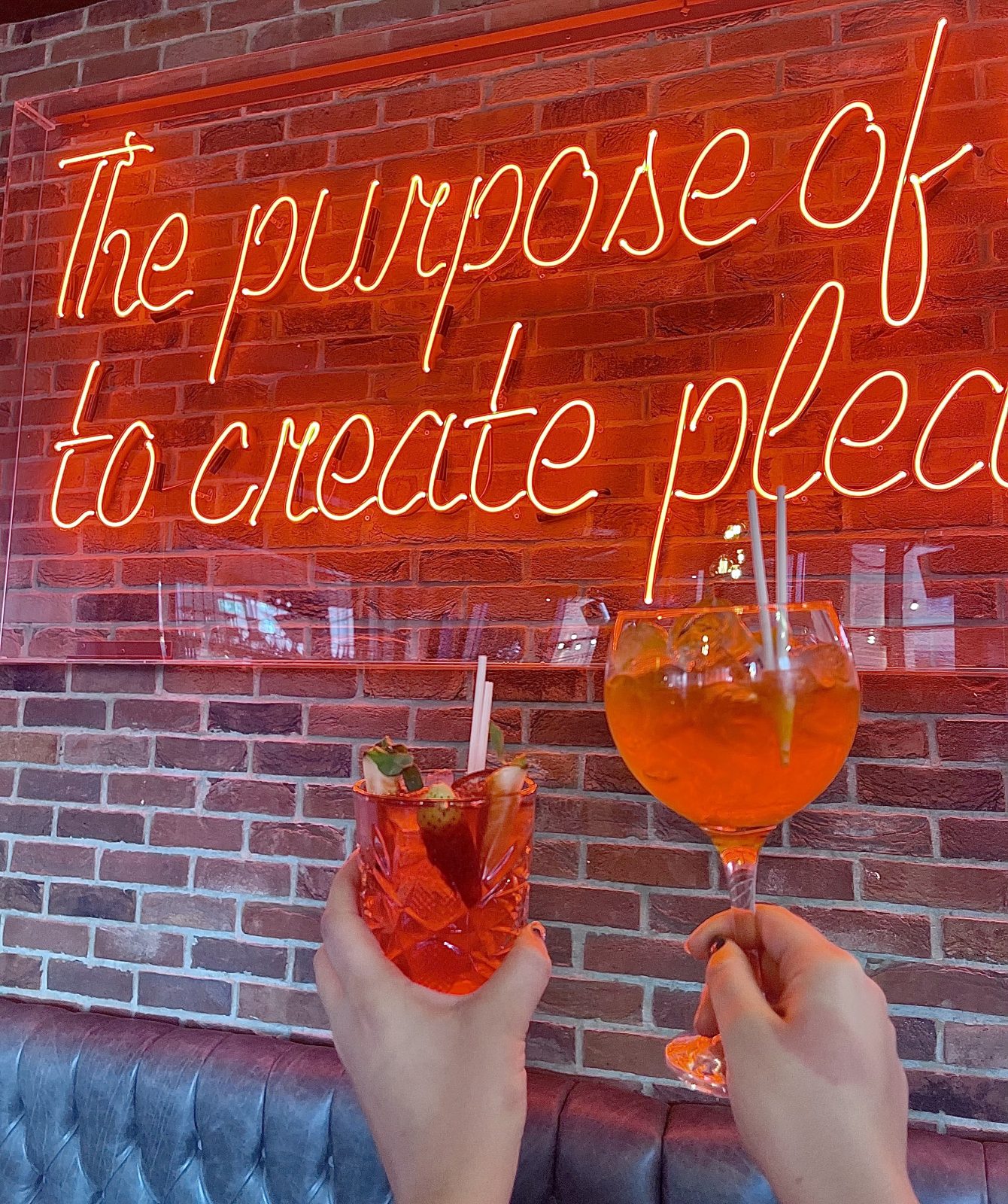 Think Aperol Spritz, Espresso Martinis and Strawberry Cosmos, amongst other draught options- and we can confirm they taste as good, if not better, than the hand-crafted versions.
Situated to the left of the bar is a nook for all things Falafel Guys where the chefs are serving up chunky grilled halloumi, beautifully flavoured (and presented) pots of hummus, falafels and chicken shawarma.
Read More: SALT Craft + Falafel has opened at the former Craft Asylum venue in Leeds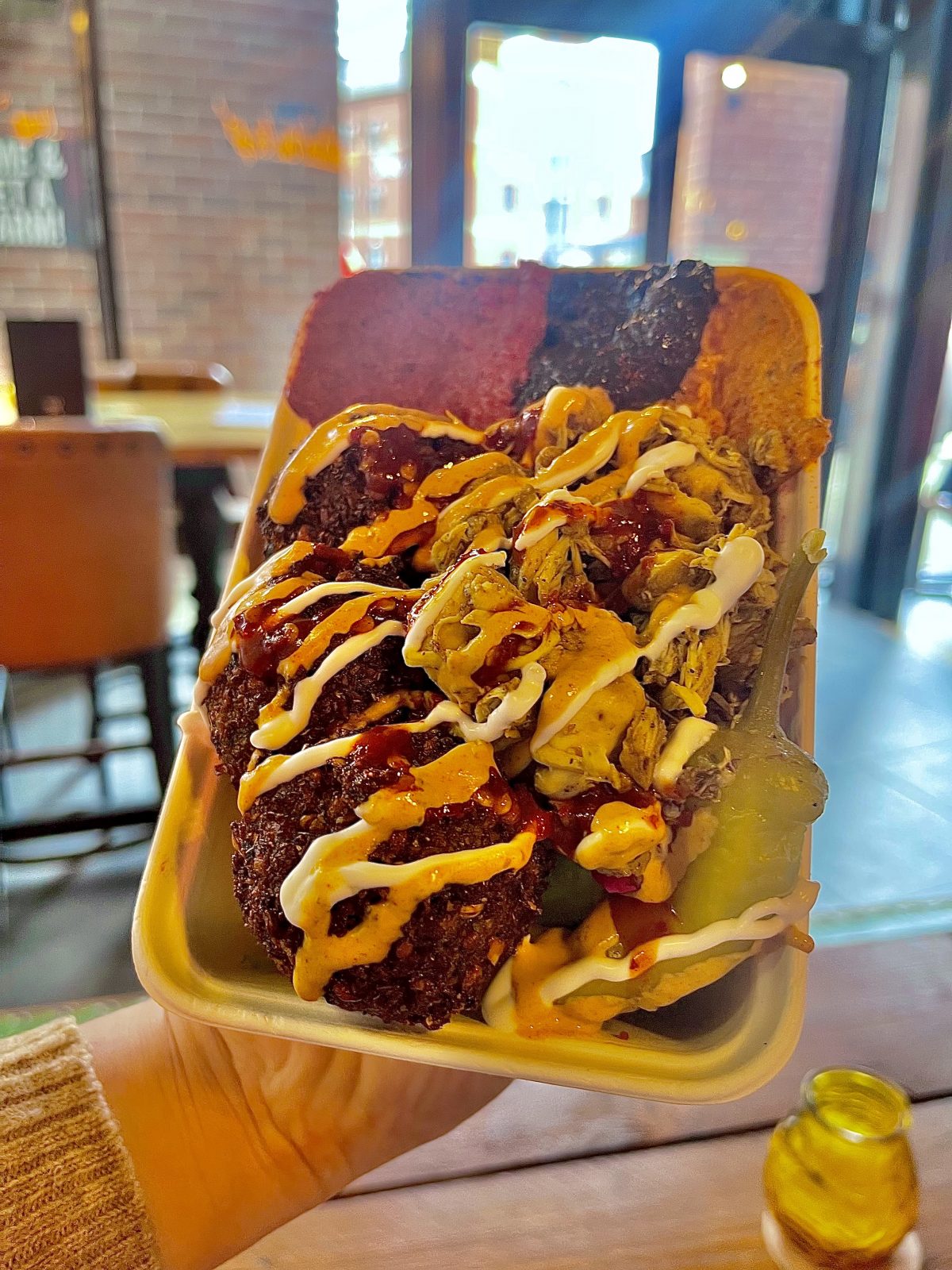 There's two options to choose from: a wrap or a salad bowl, then guests are invited to select their combination of fillings, including three different types of hummus: original, charcoal and beetroot.
To accompany these delectable mains, expect some of the chicken wings drenched in sticky sauce, halloumi fries, deep fried to a tee, and if you can't get enough of their hummus options, you can grab it by the bowlful as an extra side dish.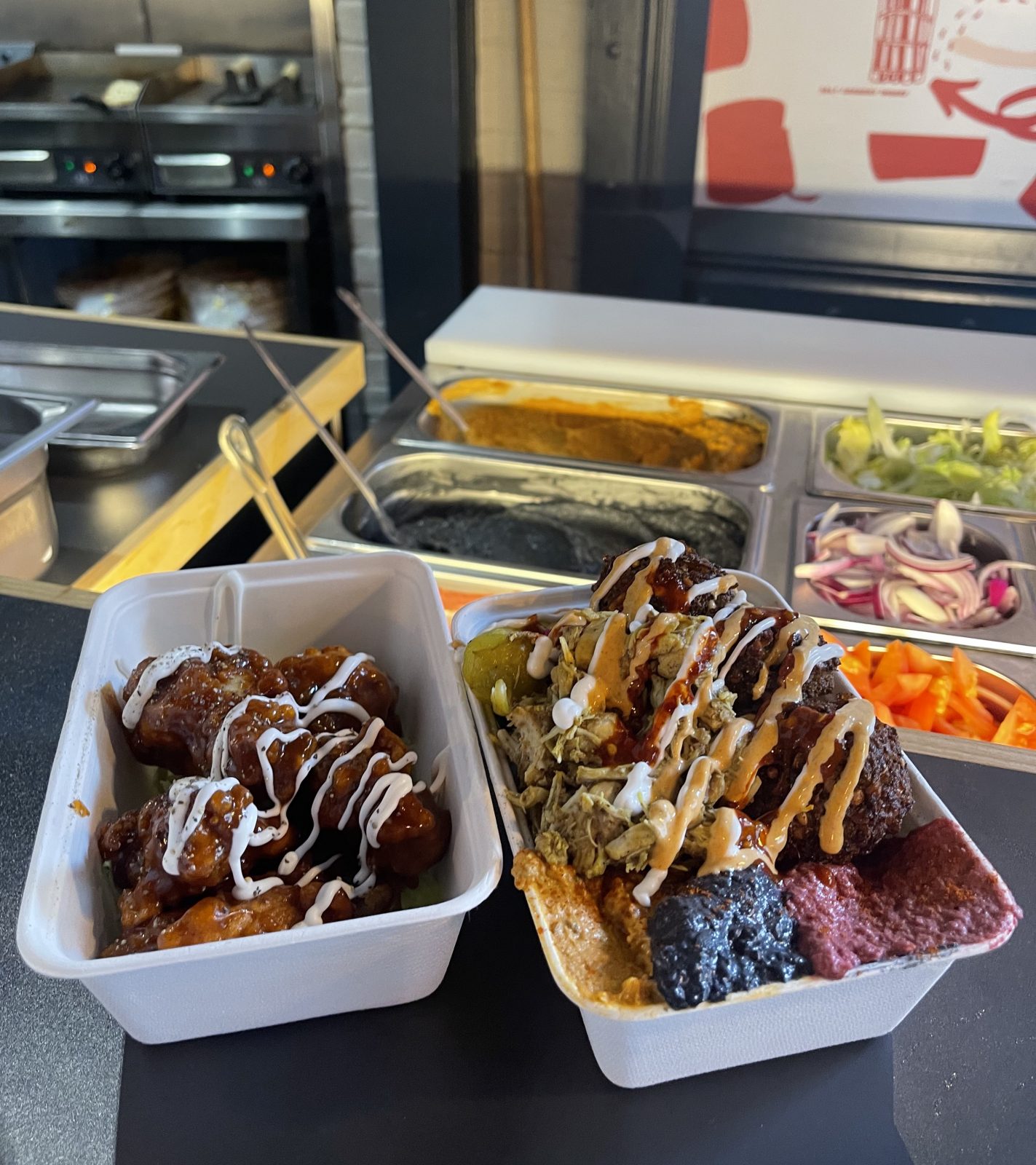 There's a whole host of incredible reviews raving about the food from the Falafel Guys kitchens and their SALT Craft + Falafel is just the latest to add to this.
Co-Founder of Falafel Guys, Ahmed Ramzy believes that: "What differs us (Falafel Guys) from other places is that we use top quality freshest ingredients and everything on the menu is halal."
"We've been doing our research into locations where there is a gap in the market for tasty fresh falafels. Middle Eastern food is extremely popular ".
Read More: This Leeds American candy store stocks every type of Reeces and Nerds
To pair your falafel combo with a craft beer or a draught cocktail, you can find the newly opened SALT Craft + Falafel on Granary Wharf.
Feature Image- The Hoot Leeds