Mister Coffee found a passion for great coffee in lockdown, but the coffee van serves far more than just a great cuppa.
The travelling coffee van opened to the public this week and will be travelling around Colton and Thorpe Park, as well as nearby business parks to serve delicious cafe-style treats.
The multi-talented van serves everything you could possibly need on a cold autumnal day.
Serving fresh hot coffee made from an arabica and robusta blend, Mister Coffee is also has pastries, sandwiches, pies and more on board.
There is even fresh cannoli to snack on and brownies from locally-renowned bakery Brown and Blond.
It wouldn't be autumn without a good hot chocolate and the back of this van has the ultimate selection.
There are twelve different varieties, each bubbling with cocoa and cream.
The drinks truly embody that warm, cosy feeling that can only be achieved by sipping on a hot drink, wrapped up in your biggest fleece as the wintry breeze blows against you and you try to keep out of the rain.
With no prior experience in catering, Benji started his journey to the Mister Coffee van after a quick career change when the family business closed down before lockdown.
The ex-retailer spent 18 months as a restaurant manager and found his love for good coffee and hospitality whilst training at Culto, an Italian restaurant in Meanwood.
Benji intends to keep the menu seasonal, replacing some of the winter warmers with smoothies and other tasty cold drinks in the warmer months.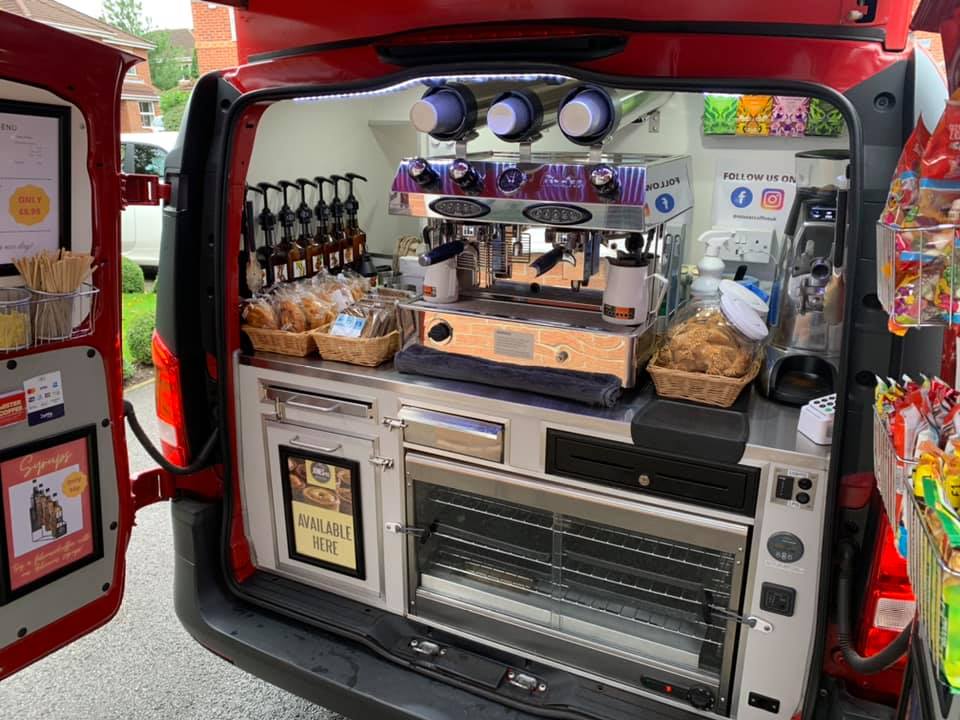 The travelling coffee van has grown in popularity, despite only being open for a short time and Benji is seeing repeat customers turning up for their daily pastry and caffeine fix.
The van will also be catering for private events, as well as travelling on the usual rounds of industrial estates near Carlton and Thorpe Park.
For more information, visit the Mister Coffee UK Facebook page.
Feature Image- Mister Coffee