Located on North Street, this cosy restaurant is the place to go for authentic, home-cooked Chinese food at affordable prices.
Looking to celebrate the Lunar New Year with some deliciously authentic Chinese food in Leeds city centre? Then keep reading, as we've got the perfect spot for you.
A hidden gem sitting in plain sight, Wen's feels like one of those 'if you know, you know' spots and we are certainly all the better for knowing.
A few minutes walk out of the city centre, Wen's may look unassuming but my god the food is not.
We decided to pop by on a Tuesday evening, as we stepped through the door we were greeted with a warm welcome from the staff as well by a delicious aroma wafting into our noses.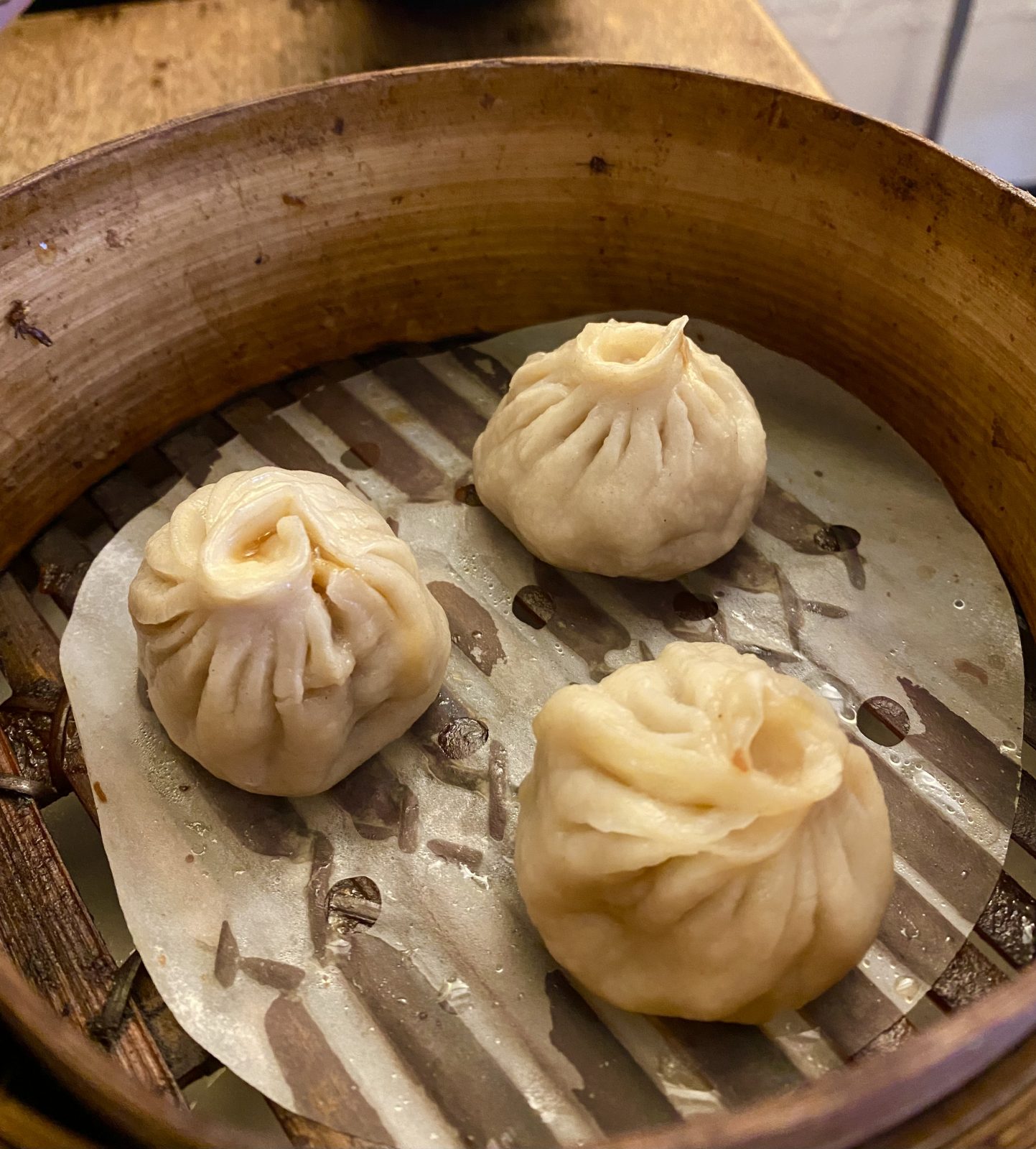 The intimate restaurant was buzzing and only by chance did we manage to grab the last table in the corner. Next time we won't be taking such chances and will definitely book ahead.
We started with the Pork Xiao Long Bao and Pan-fried King Prawn Dumplings, lifting the bamboo baskets to reveal these doughy delights felt like unwrapping presents on Christmas morning.
All lovingly handmade by Mrs Wen and just as beautiful as they were delicious, served alongside a homemade chilli dipping sauce which gave them the perfect spicy hit to combat the fatty, dense flavourful fillings.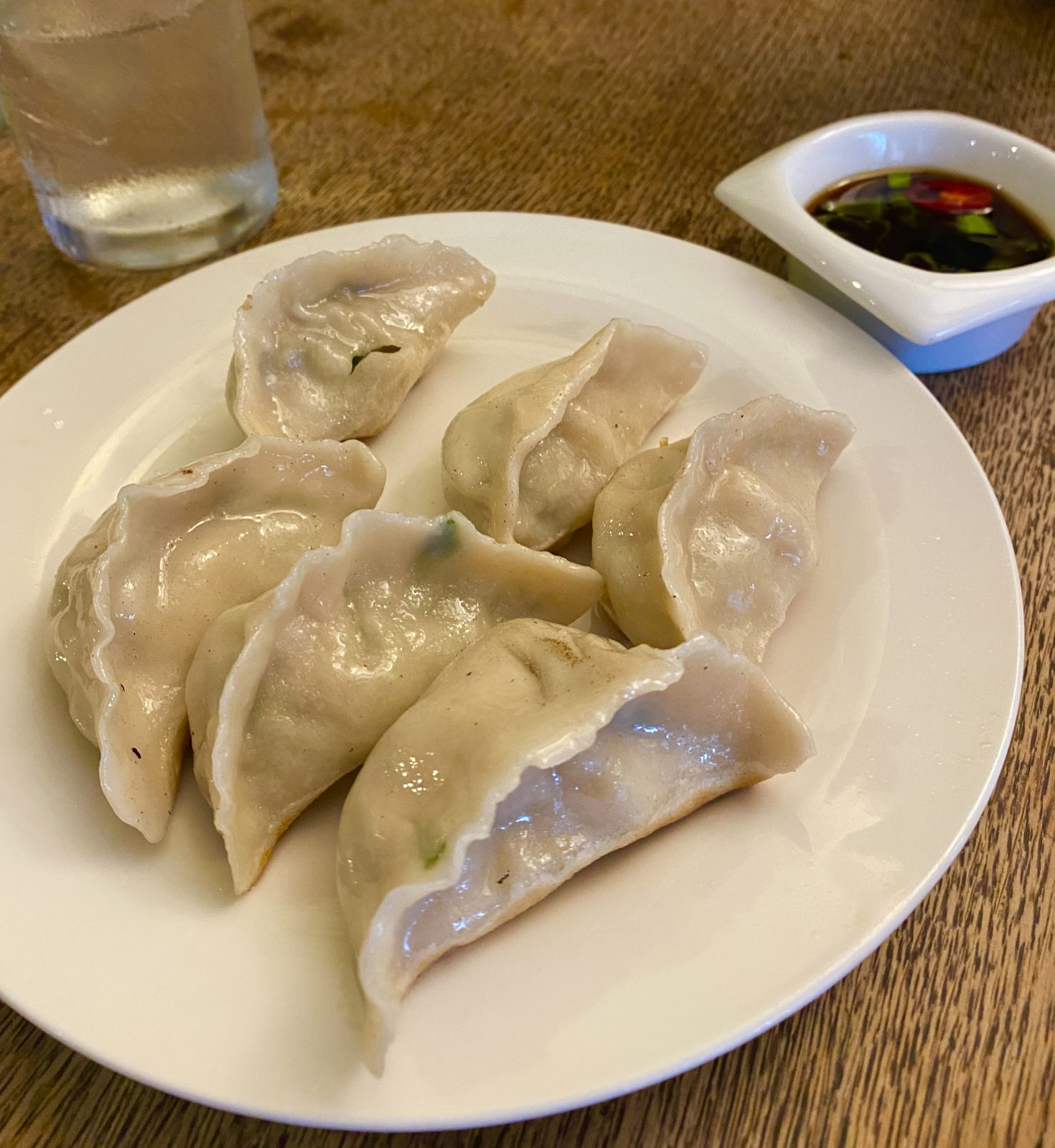 After finishing my last dumpling I was already planning my next visit to Wen's and our main courses hadn't even reached the table yet.
Next up came the Salt and Pepper Baby Squid which was perfectly crisp and coated in a light, flavourful batter which did not detract from the fresh squid flavour.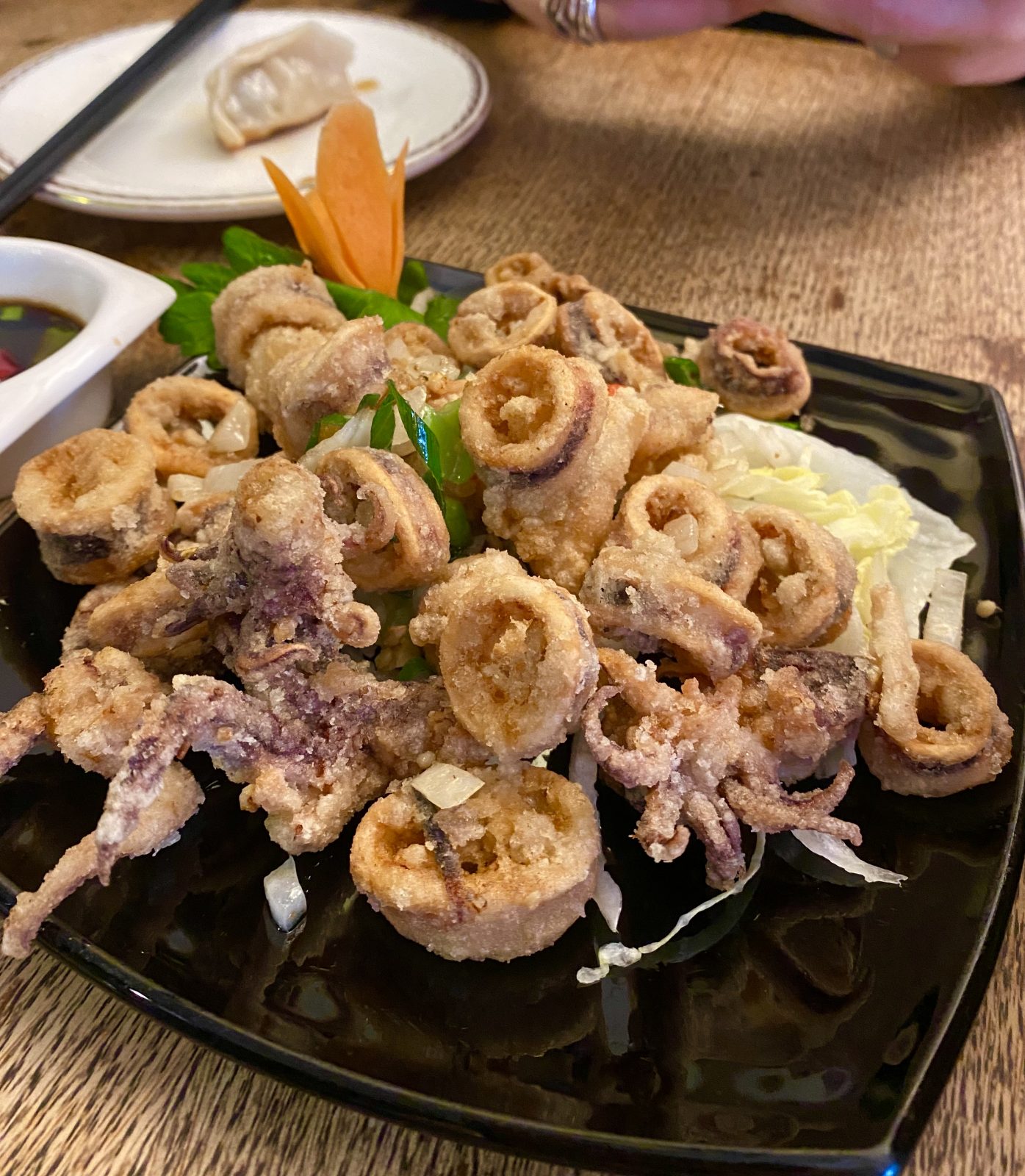 The Dandan Noodles can only be described as a hug in a bowl, served swimming in a bowl of rich, savoury broth and topped with a mound of delicious pork mince and crunchy spring onions. They were the sort of noodles where slurping took place in order to consume them as quickly as you could, and that still wasn't fast enough.
The menu is extensive and allows for multiple visits to try out all of the goodness on offer, and we are certainly not complaining.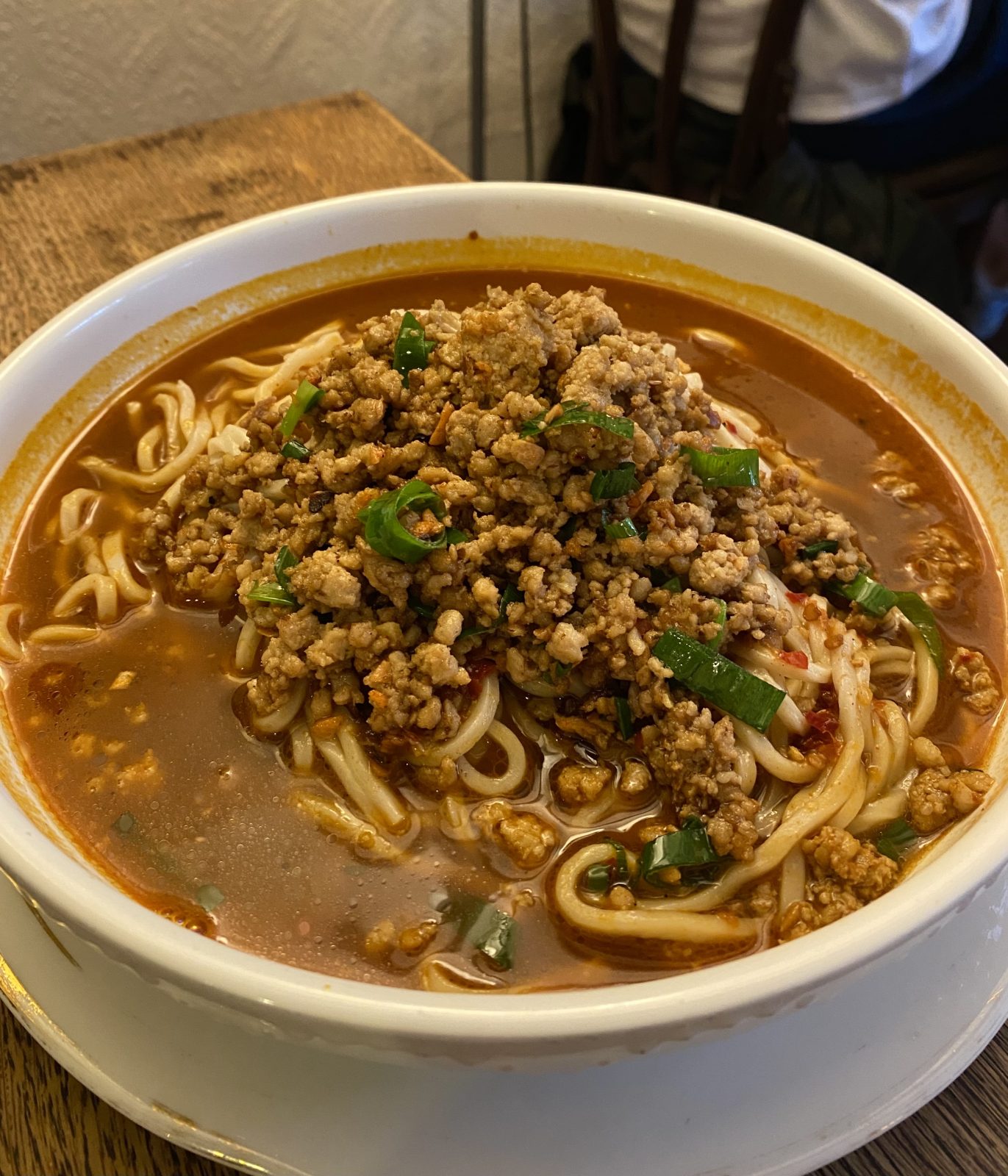 The portions are generous and perfect for sharing, Wen's is the place to bond with friends and family over wonderful food that won't set you back a pretty penny.
To find out more about Wen's and to peruse their menu, take a look at their website.
Warning: menu may cause a mouthwatering reaction.
Read more: The new bar on Call Lane serving bottomless booze and grazing boards
Feature image: Wen's Leeds