The Pup-Up cafe is returning to Revolution Electric Press this weekend for a special Dachshund Edition.
The puppy pop-up cafe was previously held at Duke Studios in August and went viral after Leeds United legend Kalvin Phillips dropped by with his little sausage dog.
The midfielder drew in the crowds and over 150 sausage dogs were let loose to wag their tails at the seven hour event. Over 200 'puppuccinos' (dog coffee) were served but the latest Pup-Up event anticipates a rise in participating dogs and humans alike.
The Pup-Up Cafe: Dachshund Edition will take place this Sunday 3 October and will run from 10 am until 5 pm at Revolution Electric Press. Each session will last around two hours.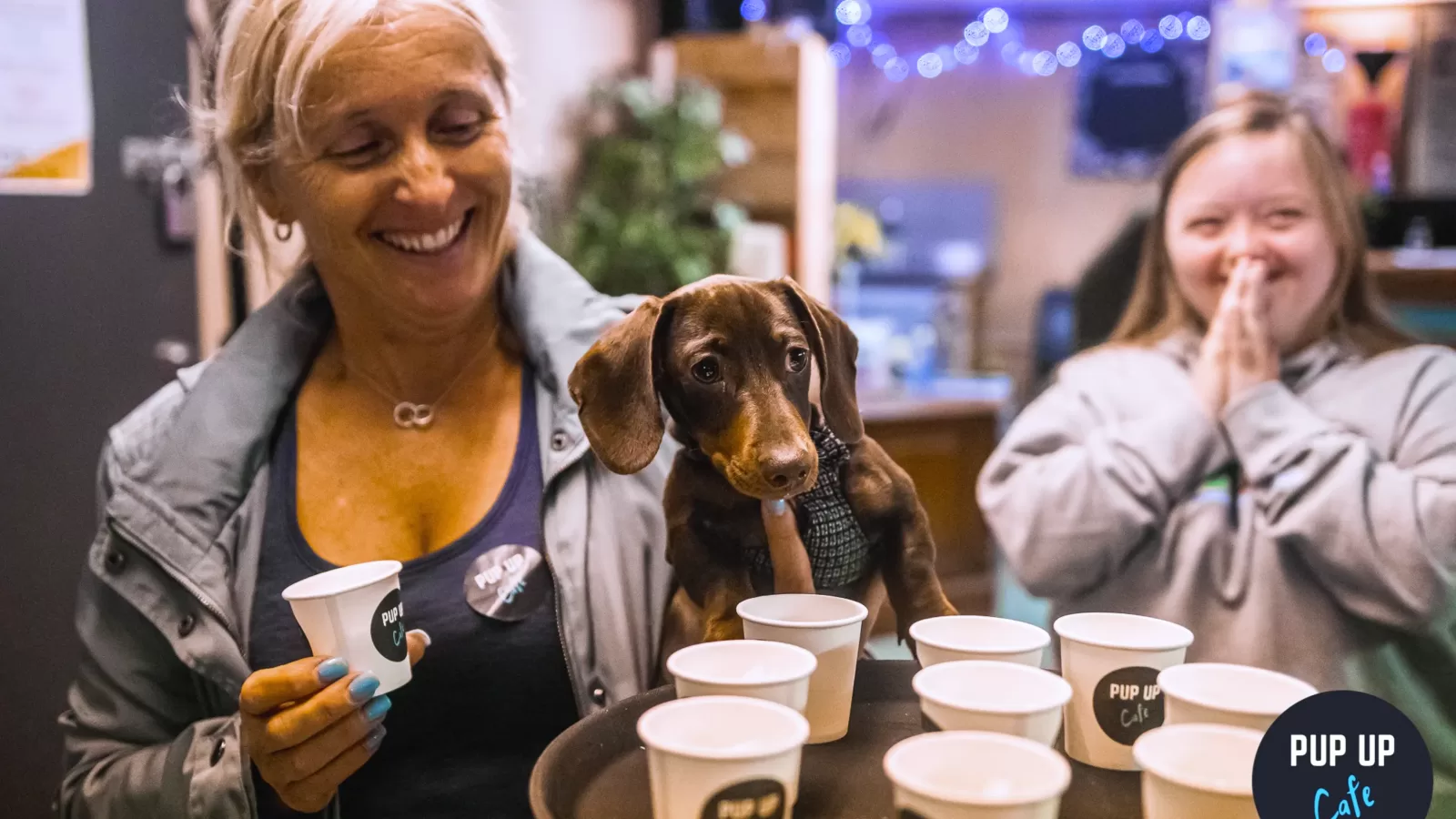 Pup-Up is inviting Dachshund owners and regular humans to make some new four-legged friends for what has been described as a 'sausage mad day'.
Treat your pup to a VIP day of luxury. There will be the opportunity to interact with up to 50 different dachshunds per session and unlimited human cuddles.
To fuel your dachshund for a day of fun, all dogs will be given unlimited treats and 'puppuccinos' whilst they make their way through ball pits, tunnels and chew on provided toys.
For those that are more competitive, challenge your pooch to enter the Pup-Up contests ran in each session.
It is unclear whether Kalvin Phillips will return for the October Pup-Up event, but we imagine he will be unleashing that dog-eat-dog football spirit and competing for the crown in any competition.
Each event is tailored to a specific breed of dog so if you're not fond of sausage dogs, but want to attend another Pup-Up event: there may still be the perfect Pup-Up for your and your pooch. There will be a french bulldog and a pug special event on Sunday 21 November at 1.45 pm.
For more information on the Pup-Up Cafe Leeds: Dachshund Edition, visit pupup.cafe or visit their Facebook page.
Prices start at £12 for a 'Regular Human', £9 for owners and Dachshunds are free to enter.
Feature image – Pup-Up Cafe