A Leeds entrepreneur has sold over 4000 pairs of custom trainers all over the world and has been recognised at Elland Road for his designs.
ADIKOGGZ was founded just two years ago, but the small business has achieved more than 23-year-old Founder Keilan Kogut could have imagined.
Based in Pudsey, the business restore and custom-design trainers of all kinds: from Nikes to Louis Vuittons as part of their service.
The idea sparked from dying and cleaning old trainers at University, but Keilan now works alongside his dad, who quit his job to help his son keep up with the demand.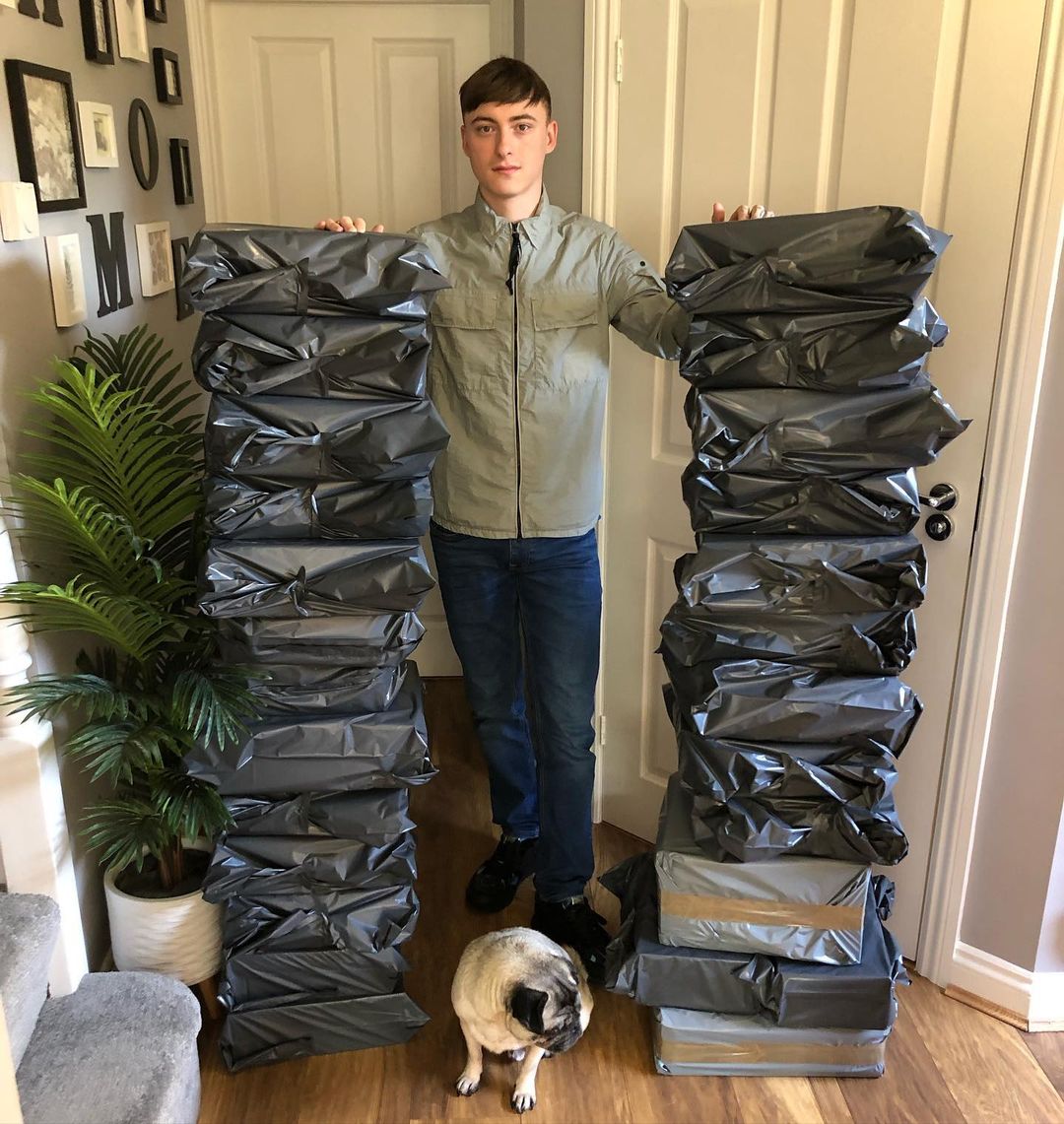 Thousands of pairs have been delivered across the world, with some making their way to the Dubai museums over the coming weeks.
27,000 followers keep up-to-date with the latest designs across social media and designs often sell out quickly.
The Leeds United design, featured on Adidas Gazelle trainers is one of the most popular and are constantly seen in the crowd at Elland Road.
Some more recent designs include Peaky Blinders, Pablo Escobar and Status Quo inspired designs, where the tongue and back of Adidas Gazelle trainers feature one-of-a-kind designs and in colours that cannot be bought on the high street.
The business also have established relationships with some of the most well known brands in the footwear industry allowing them to use only the best products while bringing your footwear back to life.
The deep cleaning to preserve the longevity of any trainers, not just those bought from their website. There are also re-dye options available for those that want to change their trainers without having to pay full price for a new pair.
For more information or to place an order for a pair of one-of-a-kind trainers, visit the ADIKOGGZ website.
Feature Image- ADIKOGGZ