Last week it was reported that Leeds City Council had been exploring the potential for a hotel on George Street as part of 'the wider regeneration of the area'.
And now following a proposal meeting before the council's city plans panel, the public are being asked for their say on the new development around Kirkgate Market.
The website reports that the planning permission for a 126 unit aparthotel was originally granted in 2018 but the planning consent was never implemented. The plans also included a range of ground floor units for commercial use.
Now, the revised 2023 plans are fairly similar: with five commercial units and a gym to be operated by Leeds City Council on the ground floor whilst the above floors would host a five storey, 143-bed hotel, including space for a bar and restaurant for guests to use.
The planned hotel would replace the row of vacant low-rise buildings on George Street, opposite John Lewis and Victoria Gate.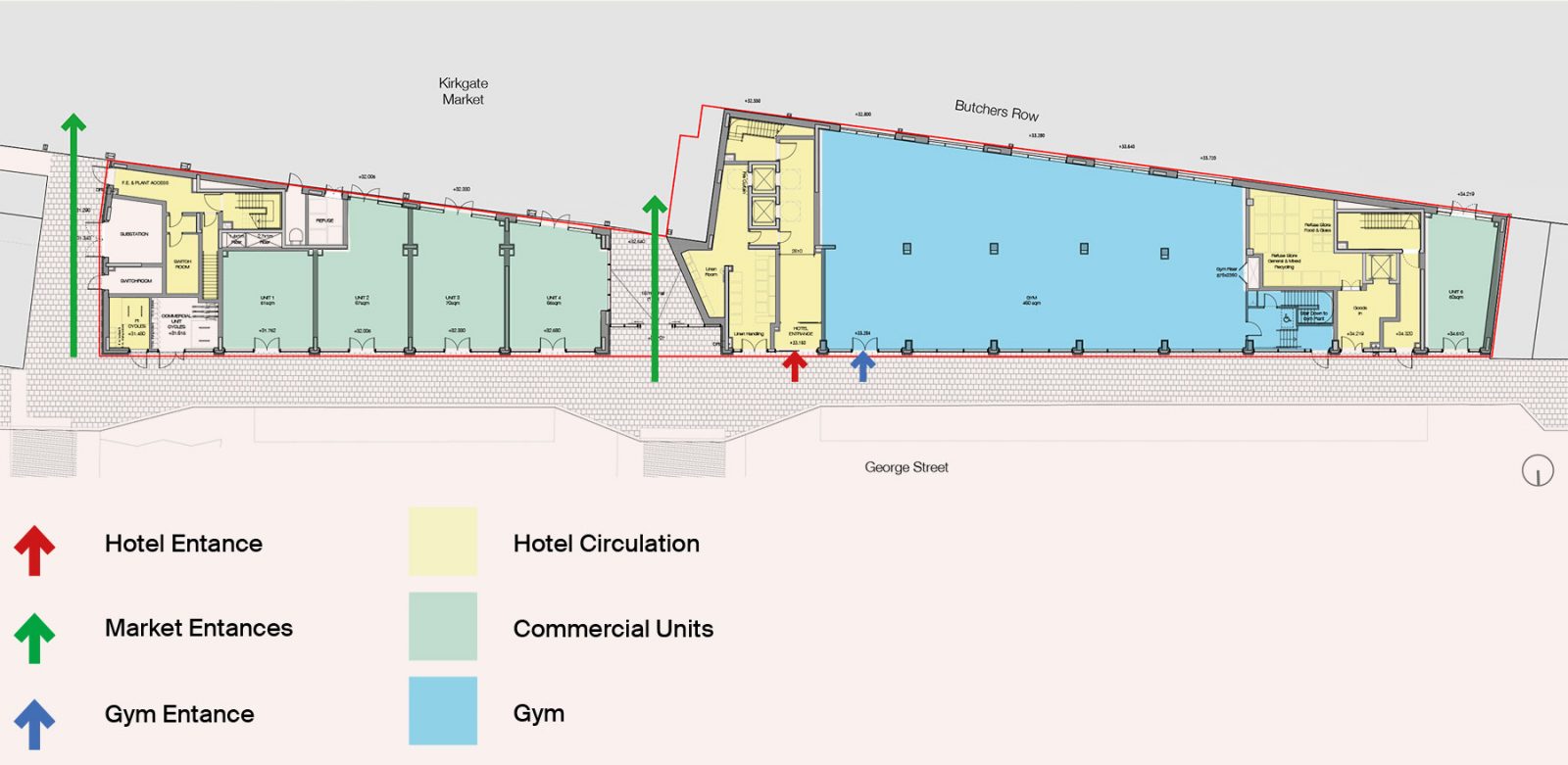 Have your say
This dedicated George Street Leeds website has more detail about the proposals, and the council asks residents, businesses and other stakeholders to have a say in the plans using the online form provided on the site.
There will also be an open-to-all drop-in session held this Friday 30 June, 11am – 2pm.
Leeds City Council says that the consultation will run up until Friday 7 July and be 'used to help fine-tune a full planning application that is due for submission in the coming weeks.'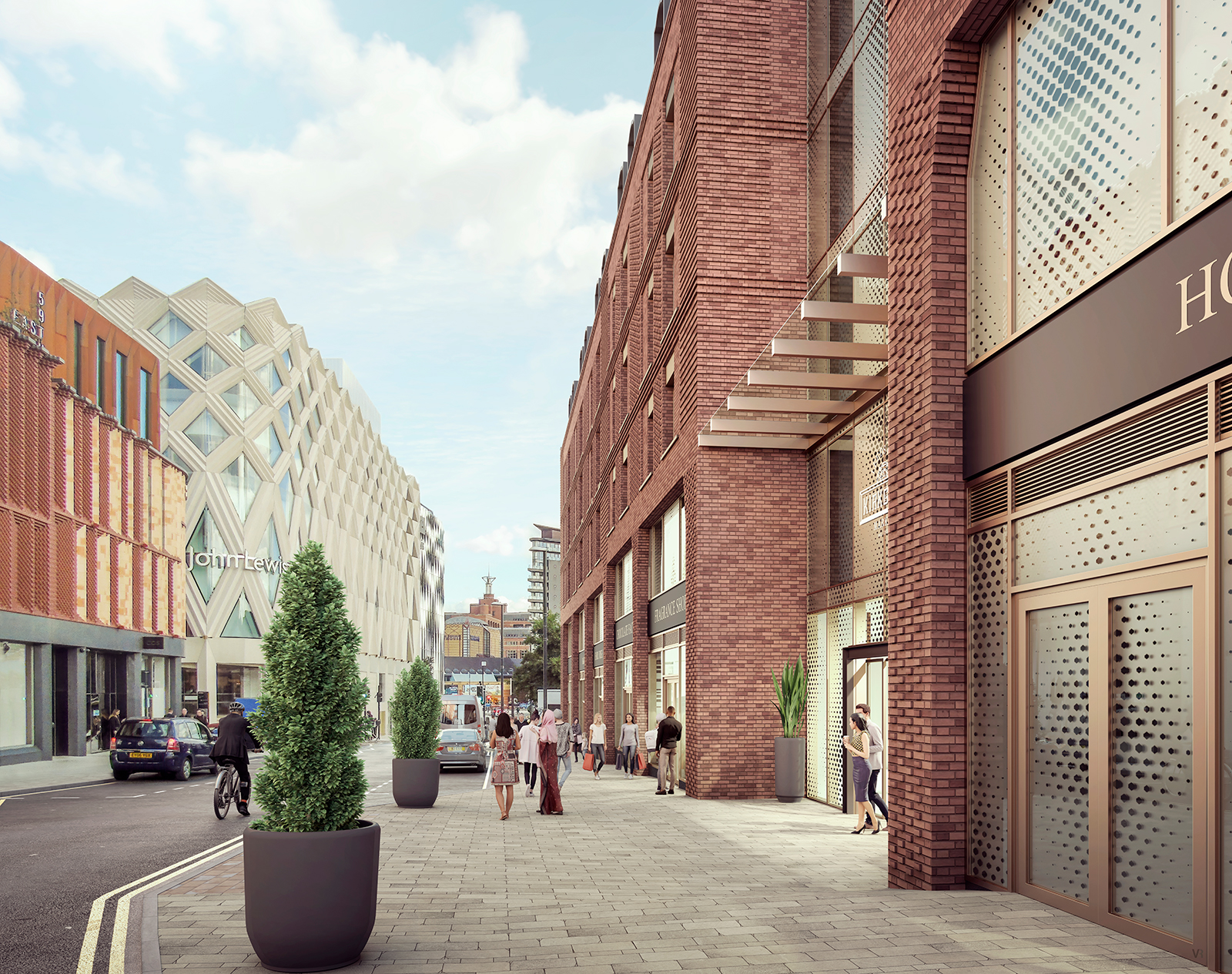 Councillor Jonathan Pryor, Leeds City Council's executive member for economy, culture and education, has commented: "Leeds Kirkgate Market is a much-loved landmark for the people of our city, and we're determined to give it a future that is every bit as bright as its past.
"This exciting project would help us do exactly that, not only by creating a new gateway to the market from George Street but also by improving the attractiveness and vibrancy of the area as a whole.
"We would encourage as many people as possible to get involved with the consultation and play their part in making the scheme a success."
Read More:
Feature Image – George Street Leeds