Having recently grabbed headlines after a complaint about the Yorkshire play having too many Yorkshire accents, As You Like It will be making its way to Leeds this week as part of its local venue tour.
The Halifax-based theatre company will be performing at the Quarry Theatre at Leeds Playhouse from Wednesday 18 May – Saturday 21 May 2022 with a two and a half hour performance of a modern Shakespeare- and yes, it includes Yorkshire accents.
Celebrating their first full production performance without restrictions since the beginning of the pandemic and the company's 30th anniversary, Northern Broadsides Theatre Company toured the York Theatre Royal, putting on numerous performances of Shakespeare's As You Like It with a multi-cultural, gender diverse cast.
Earlier this year, it was this performance that attracted headlines after Theatre-goers to the York show complained about the number of Yorkshire accents featured in a recent performance of Shakespeare's 'As You Like It' play.
Tom Bird, the Chief Executive of York Theatre tweeted to share the absurd complaint stating that: "We've got a complaint this morning @YorkTheatre from someone who left an hour of @NBroadsides #AsYouLikeIt last week, because it had "Yorkshire accents" in it. That's Yorkshire accents, right here in Yorkshire. They want a refund".
Read More: West End hit Charlie and the Chocolate: The Musical is coming to Leeds
The statement has continued to attract attention from theatre enthusiasts and novices alike, none of which can fathom the reason for the complaint.
One comment said: "The production is brilliant! Loved every single second of it! Shakespeare performed as it was meant to be performed .. what did they want? Olivier style Received Pronunciation? Ye Gods."
Doing it for Yorkshire!!!
Yorkshire and northern voices
were made to speak in verse,
with clear pronunciation, passionate and terse. pic.twitter.com/mOWwxJAQ2F

— Chris Beck Possibly the best actor in my road (@creativeBECK) March 28, 2022
Others stuck up for the representation of Northern actors in the play: "But that's one of the wonderful things about Northern Broadsides. Making Shakespeare sound like real world conversation, not 1950s RP."
The Northern Broadsides Theatre Company is a Halifax-based performance company that celebrates Northern voices through Shakespeare and classics, so really, the complainer in question read nothing about the play in advance.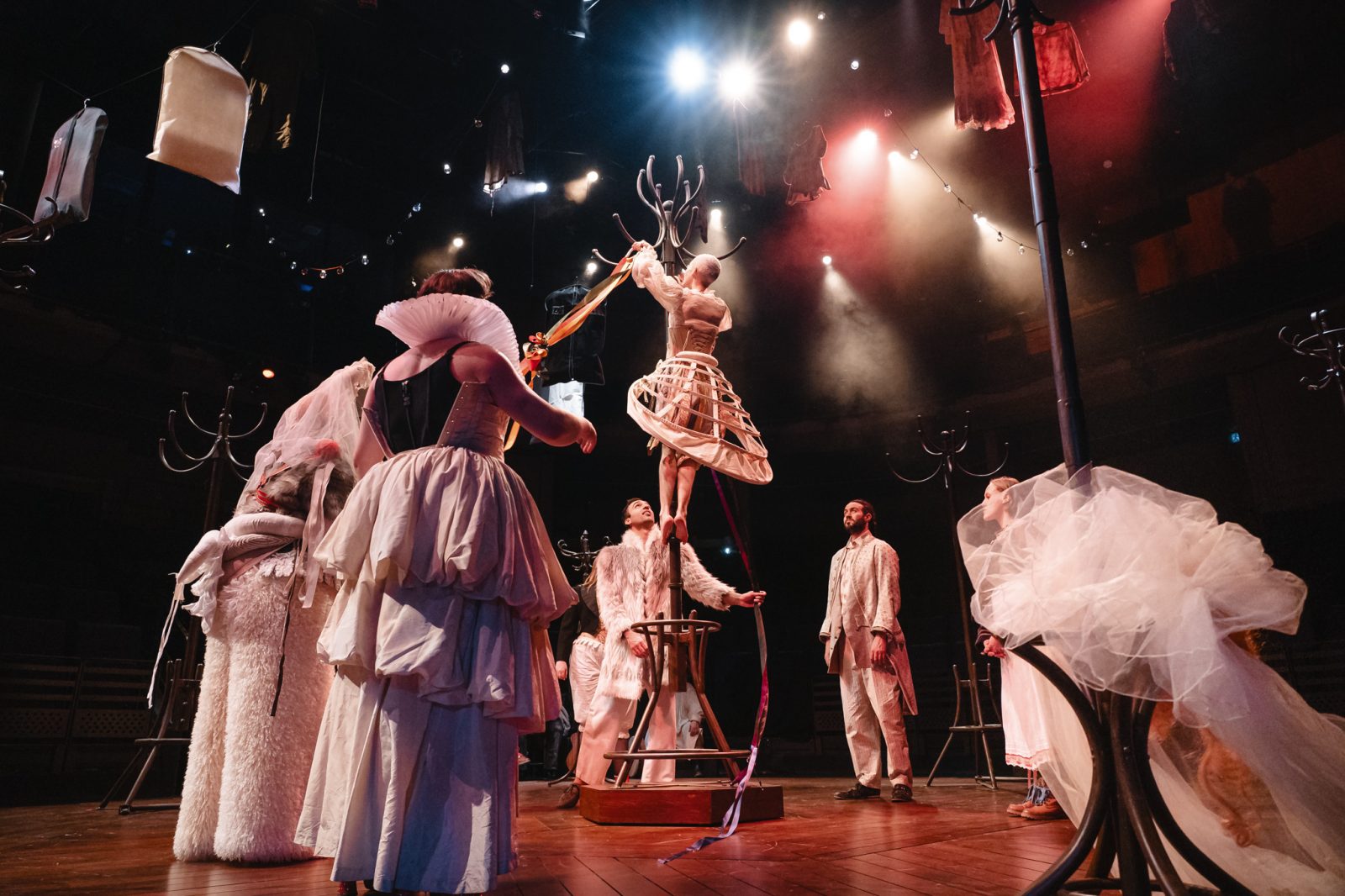 Described as Shakespeare's "most musical and much-loved comedy", the cast of the play have been revelling in the complaint, proudly tackling any question of their northern accents head on.
It really does appear that the only person that believes northern voices aren't supposed to be in Shakespeare is the complaint in question- with not a single response online taking their side.
Read More: Theatre-goers walk out and demand refund 'because play had Yorkshire accents' in it
As You Like It by Northern Broadsides Theatre Company is continuing to tour around the UK throughout spring and summer 2022, including plenty of performances here in Yorkshire.
The theatre company are due to take over Leeds Playhouse this week and performing later this summer at Harrogate Theatre in July.
Feature Image- Northern Broadsides