You and the family can enjoy an incredible spooky 1km woodland trail at Hazlewood Castle in North Yorkshire, a great outing this Halloween.
From the people that brought you the amazing Totally Roarsome woodland trail this summer comes 'Totally Spooky' woodland trail.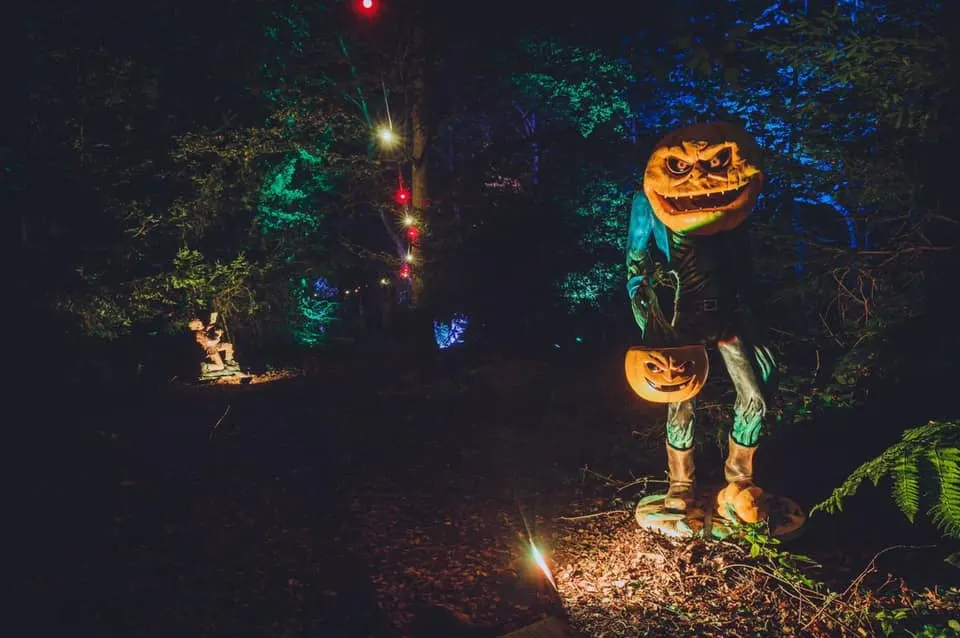 You can choose between a daytime or night-time trail, depending on how spooked you want to get. The night-time trail is illuminated in hundreds of lights all placed to give the woods an eerie feel as you walk around.
Don't worry, this isn't a trail where things jump out at you just plenty of scary picture opportunities.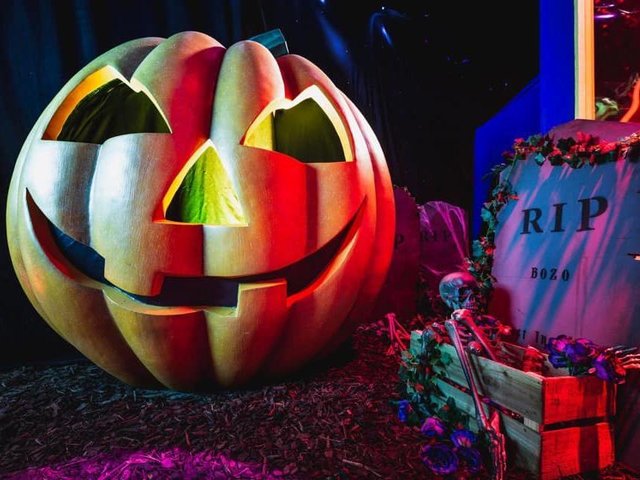 It takes about one hour to walk around and will be around for a whole four weeks over the spooky season. The kids can take the lead as they find the answers to the creepy puzzles hidden around the trail.
With giant Frankenstien figures, hidden pumpkin monsters and bats flying above – the kids will be in awe of this trail. All lit up with Halloween mood lighting and the perfect spooky photo backdrops.
With over 100 chances to get some great memories, you definitely won't run out of things to do that's for sure.
Totally Spooky is suitable for all ages – it's fun and spooky, but not scary. The trail runs until the end of October so make sure you get yourself booked in ASAP, ideal half-term activity.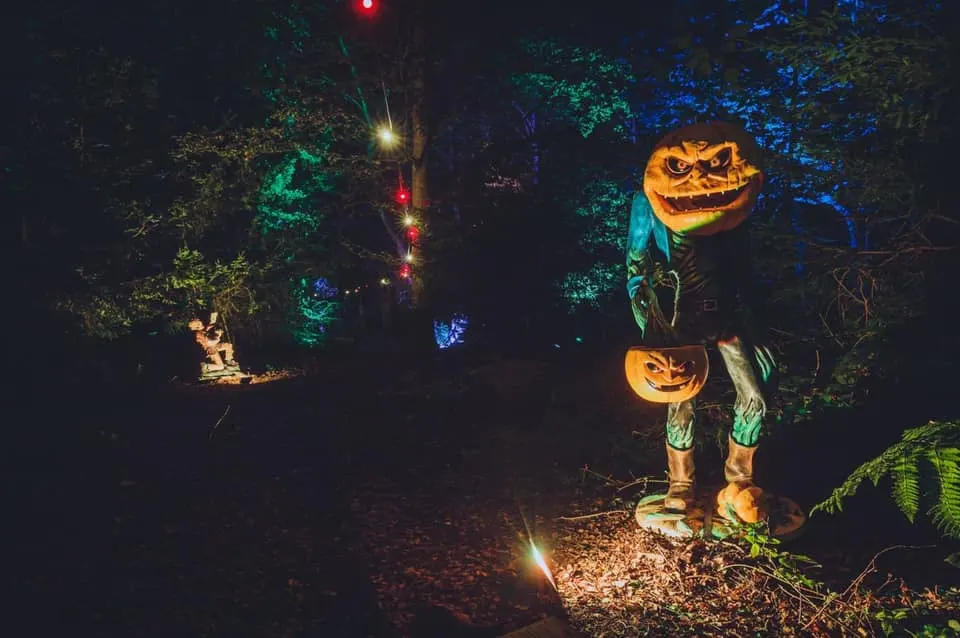 If you'd like to visit in the day it's around £7.95pp, or if you'd like to visit the illuminated trail t night then it's £10.95pp and under 2s get in free.
You can book your slot or find out more information here.