Roast dinners in a Yorkshire pudding are nothing new, but a poutine in a Yorkshire pudding? This we need to try.
Leeds poutine heroes Spud & Bros are currently in situ at Northern Monk Refectory and they're cooking up these amazing cheesy chip and gravy-filled confections every Sunday.
But that's not all. Not only can you enjoy one of their mega poutines in a giant Yorkshire every Sunday this month, it comes topped with all the Sunday roast trimmings you might desire – be that roast beef or a veggie alternative, traditional roast veggies, and all the trimmings.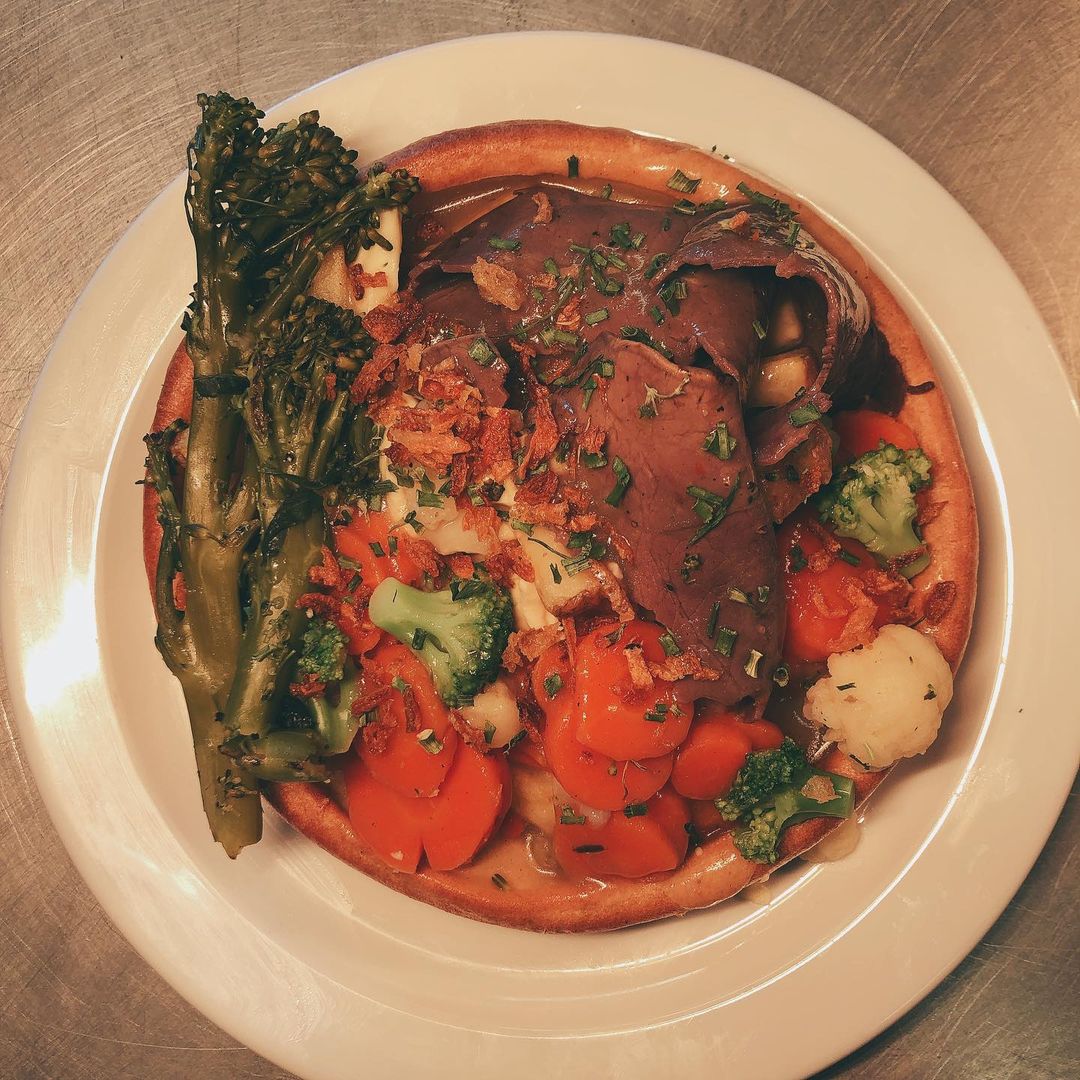 Think carrots, broccoli, cheese curds, pink slices of beef, with a host of tasty chips beneath and tell us you're not tempted. All this then comes topped with crispy onion, chives and Spud & Bros homemade gravy.
Choose from two options, either the classic poutine or the 'poutine bomb', which is a. giant mashed potato ball with bacon, chorizo, chives, cheddar, that is then bread crumbed and deep-fried. Naughty.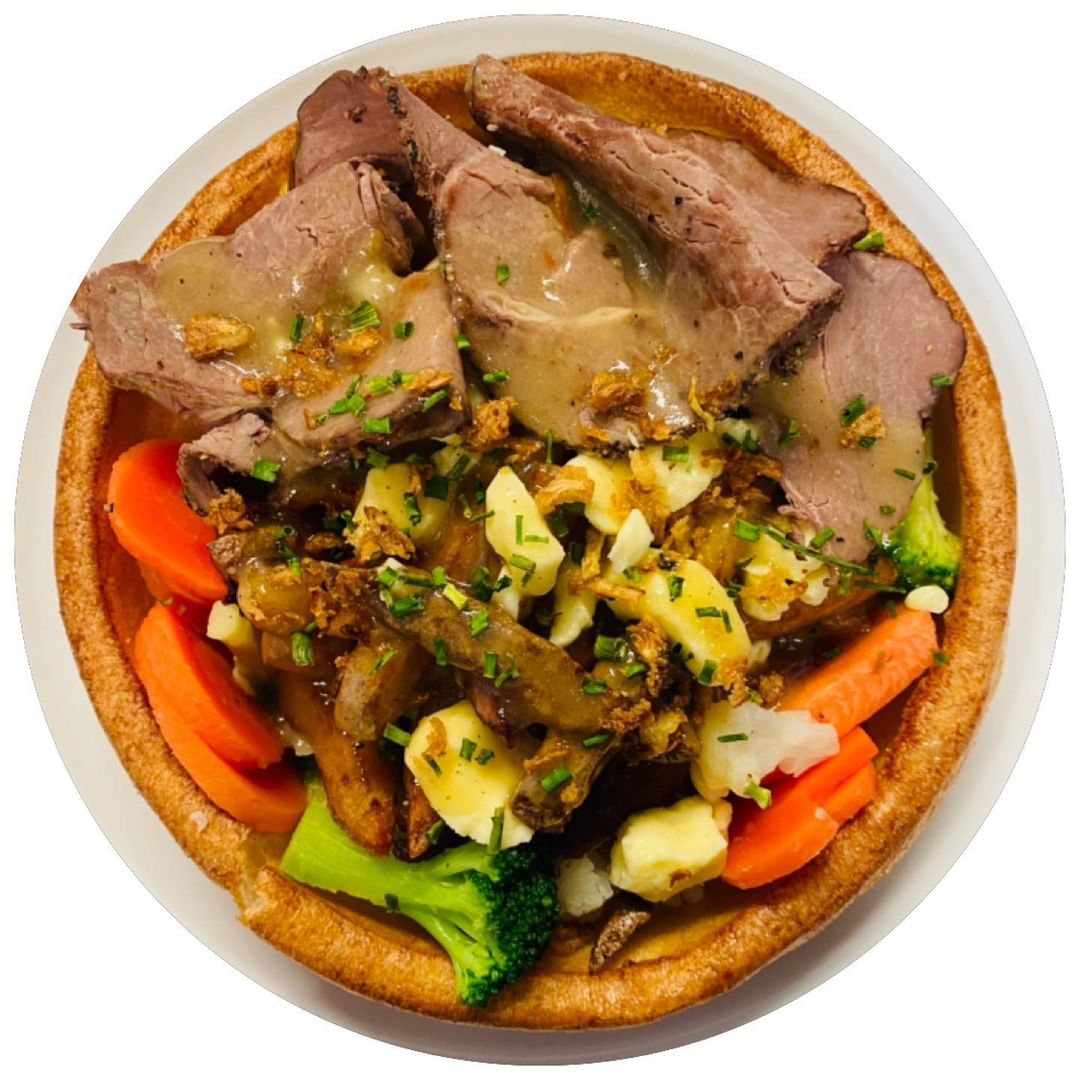 Sharing the news on Facebook, the Spud & Bros team said:

"Since we are in Yorkshire, we thought we best combine our love for the Yorkshire Pudding and our Poudine. Introducing…
"The Spud-Day Roast Poutine
"(Traditional Poutine or a giant Poutine Bomb – roast beef (veggie options available) + veggies topped with crispy onion, chivves and out home-made gravy. Oh and all of this in a giant Yorkshire pudding)
"Available every Sunday in October at Northern Monk Refectory. Come and grab yours."
Feature image – Northern Monk Refectory