There's few jobs that have requirements of "exceptional sense of fun and excitement", but this new offering pushes .
Blackpool Pleasure Beach has put out a call for someone to become its new rollercoaster test rider, and you can now stick your name down to apply.
All jobs have their ups and downs – but this is a different story.
It's fair to say it won't be everyone's cup of tea, but with plenty of thrill-seekers out there walking among us, the popular Lancashire seaside town resort has announced that it's currently recruiting, and is looking for one brave soul to take on the all-important role of 'Rollercoaster Test Rider'.
Blackpool Pleasure Beach needs someone with an "exceptional sense of fun and excitement" about them to make sure that all major rides at the resort have the necessary thrill-factor needed in time for the launch of the new season next month.
The successful candidate will be tasked with testing numerous rides at Blackpool Pleasure Beach to give valuable feedback on a number of key factors like speed, thrills, and excitement levels.
They'll also be asked to give their thoughts on where they think improvements could be made at the park to "increase the fun factor" on different rides, as well as work with the Operations Department, where needed, to come up with "fun and thrilling ideas" for future projects.
The role isn't just limited to here the North West either, as the official Rollercoaster Test Rider will also be given the chance to travel to other European theme parks on a mission to test out the different rides there, and ultimately bring feedback and reports back to Blackpool.
So, what exactly do you need to be in with the chance of securing the role?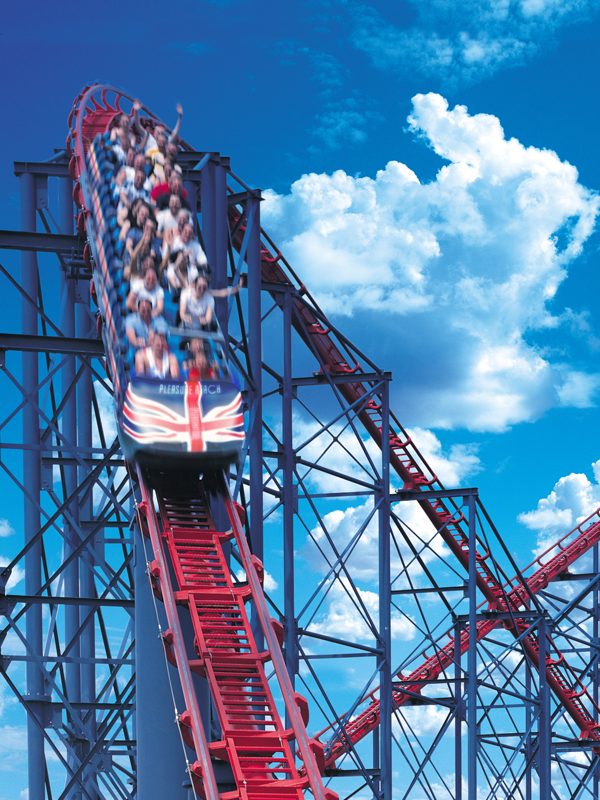 For starters, you just need to be at least 1.32m (4ft 3in) tall to be able to ride the rollercoasters, but you'll also need to have a good head for heights, a strong stomach, and will also need to like going upside down, as that's a pretty important part of the job.
A bit of previous experience of riding rollercoasters and thrill rides is also "preferred" for this temporary role, according to the job description.
Read more:
Applications are now open and any thrill-seeker applying will need to make sure they're available to spend a day at Blackpool Pleasure Beach during w/c Monday 13 March, should they be successful in the role.
Find out more and stick your name down here.
Featured Image – Blackpool Pleasure Beach