It's that time of the year once more…
Trinity Kitchen has rolled over its street food trucks for the summer season, and there's five spots to taste test.
Whether you're in the mood for a footlong hot dog or a sit down Thai curry, there's a wealth of choice with a good mix of returning favourites and new kids on the block.
The new vendours will be serving from Monday 22 May 2023 right through until the summer holidays, taking residency until Monday 16 July 2023.
You know the drill by now… keep reading to find out more about the five new foodie spots in the city, including how much you can expect to spend at each truck.
Dogtown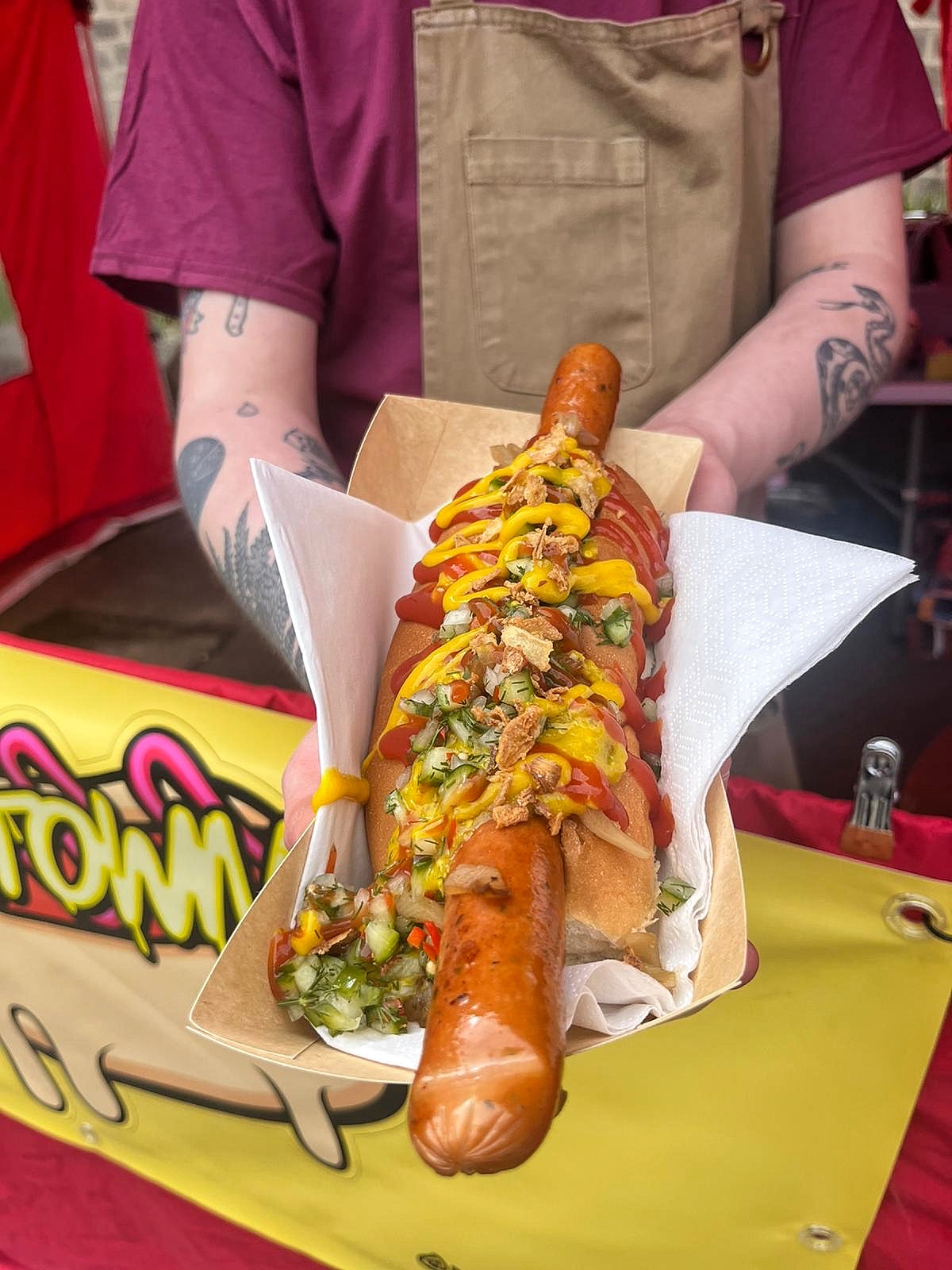 What's the deal?: Hot dogs from £7.50 and footlongs for under a tenner
Certainly new to Trinity Kitchen is Slap and Pickle's (kinda) new hot dog concept, Dogtown. The hot dogs were first introduced by the foodies back in 2014, but is now making a reappearance.
Slap and Pickle says: "As is the case with Slap & Pickle, Dogtown is all about inclusive eating; meaning vegans can indulge in as wide a choice as their meat-eating mates – while halal and gluten-free options make things more accessible still. From spicy chilli-cheese wieners to giant footlong frankfurters, there's a lot to get your mouth around. And of course, Dogtown couldn't come from the minds behind Slap & Pickle without serving up some seriously sexy loaded fries to round out your meal."
Shouk!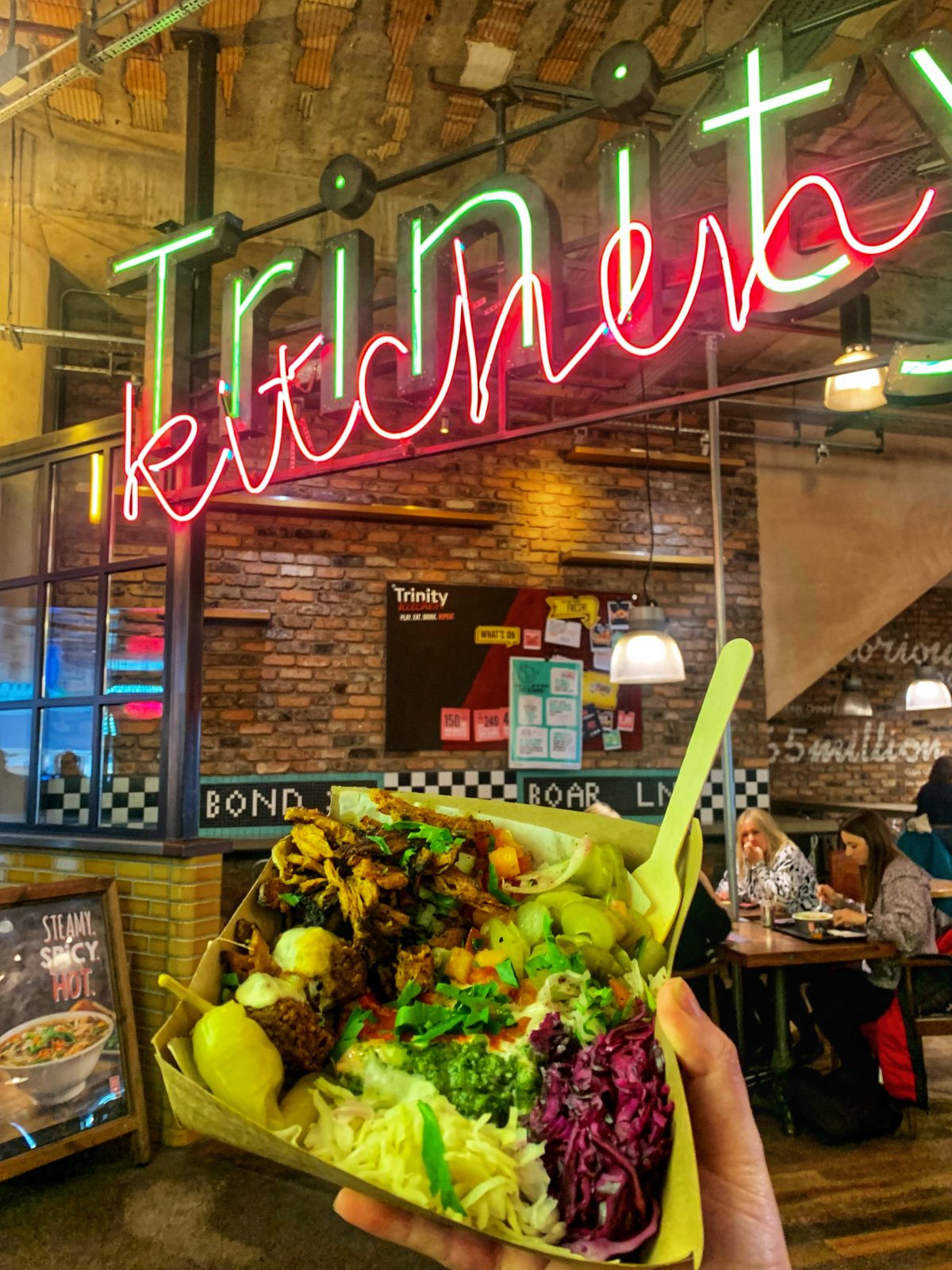 What's the deal? Shouk! pita, fries and a drink for £12.50 or swap for a beer for £14
Those that have been visiting Trinity Kitchen over the past few years will recognise the return of Middle Eastern foodie favourite, Shouk!
The menu here includes refreshing vegan and vegetarian friendly meals, with vegan chicken shawarma, falafel pieces and halloumi available in wrap or salad-style bowls- each of which make the perfect light summertime lunch.
Sri Non Thai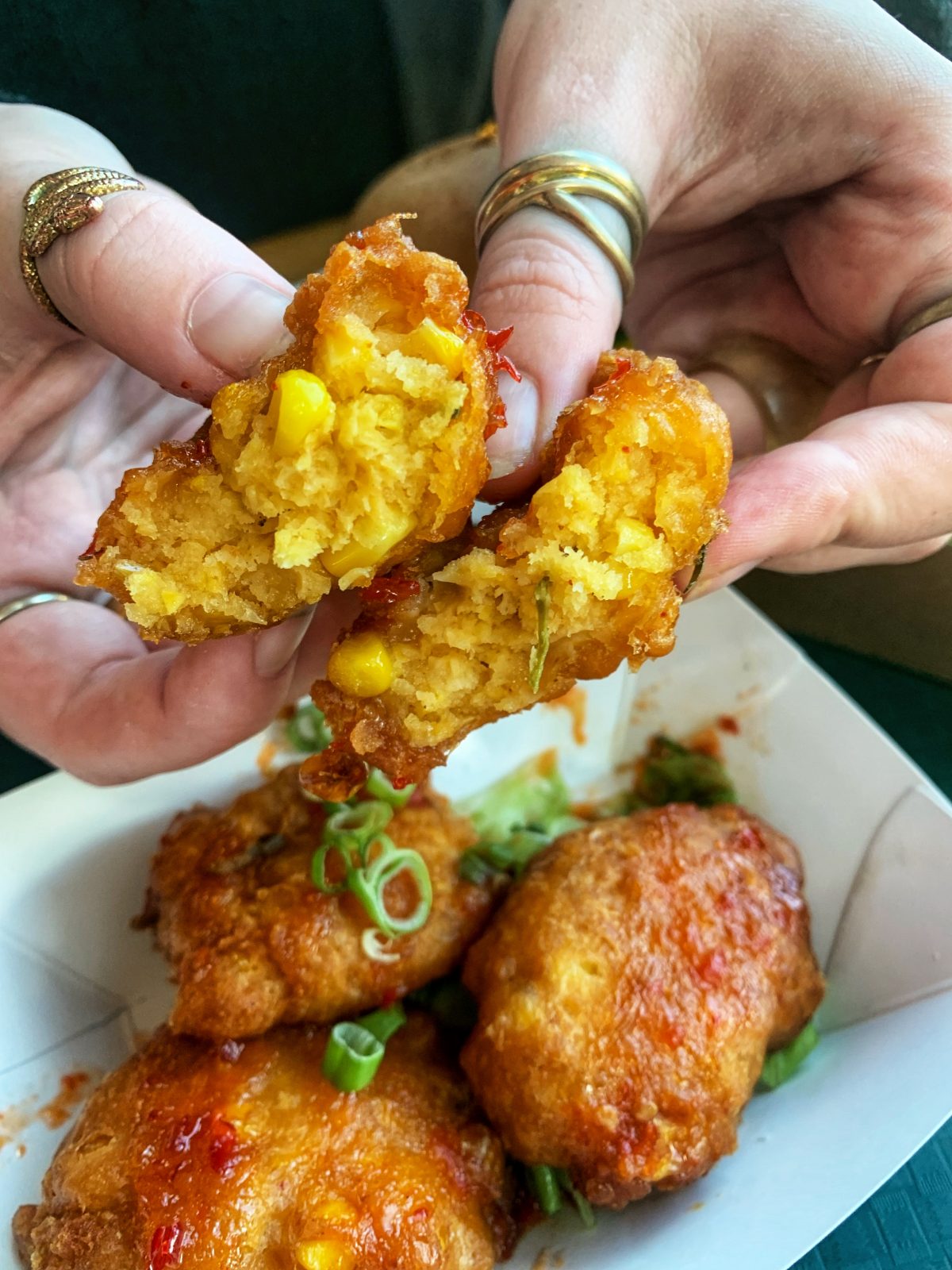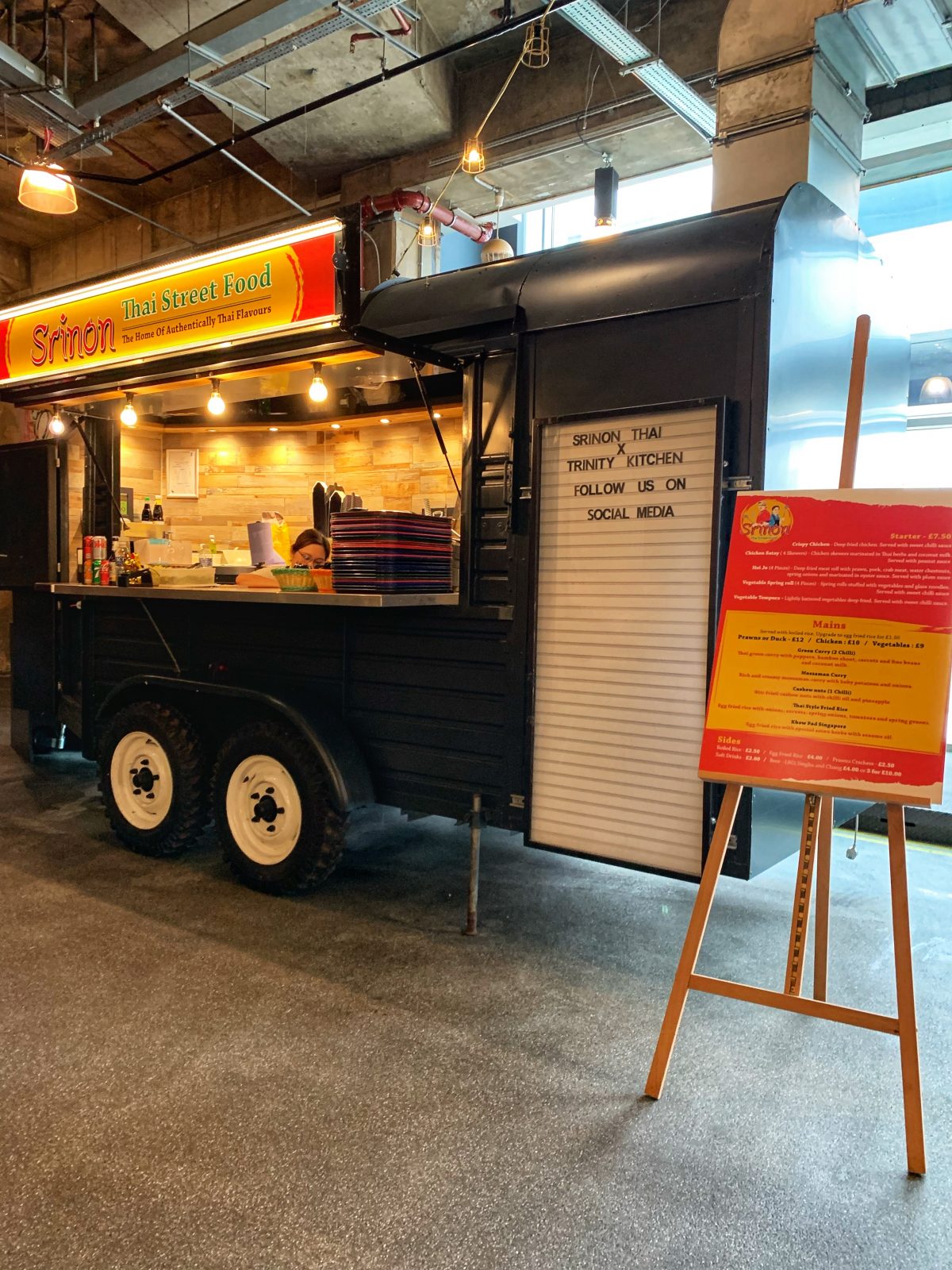 What's the deal?: £7.50 starters and curries range from £9-£12
Those that remember Hong Bao Street Food will be excited to hear that sister Thai food food truck from Sri Non Thai is serving up a selection of curries, crispy chicken, satay skewers and Hoi Jo for the next nine weeks.
The idea here is you can truly eat a three course dinner, if you wanted to with a full starters and main menu, as well as plenty of sides and snacks to keep you going. We've got our eye on the creamy massaman curry with baby potatoes, onions and a choice of prawns, duck, chicken or veggies.
Wagyu Lookin' At?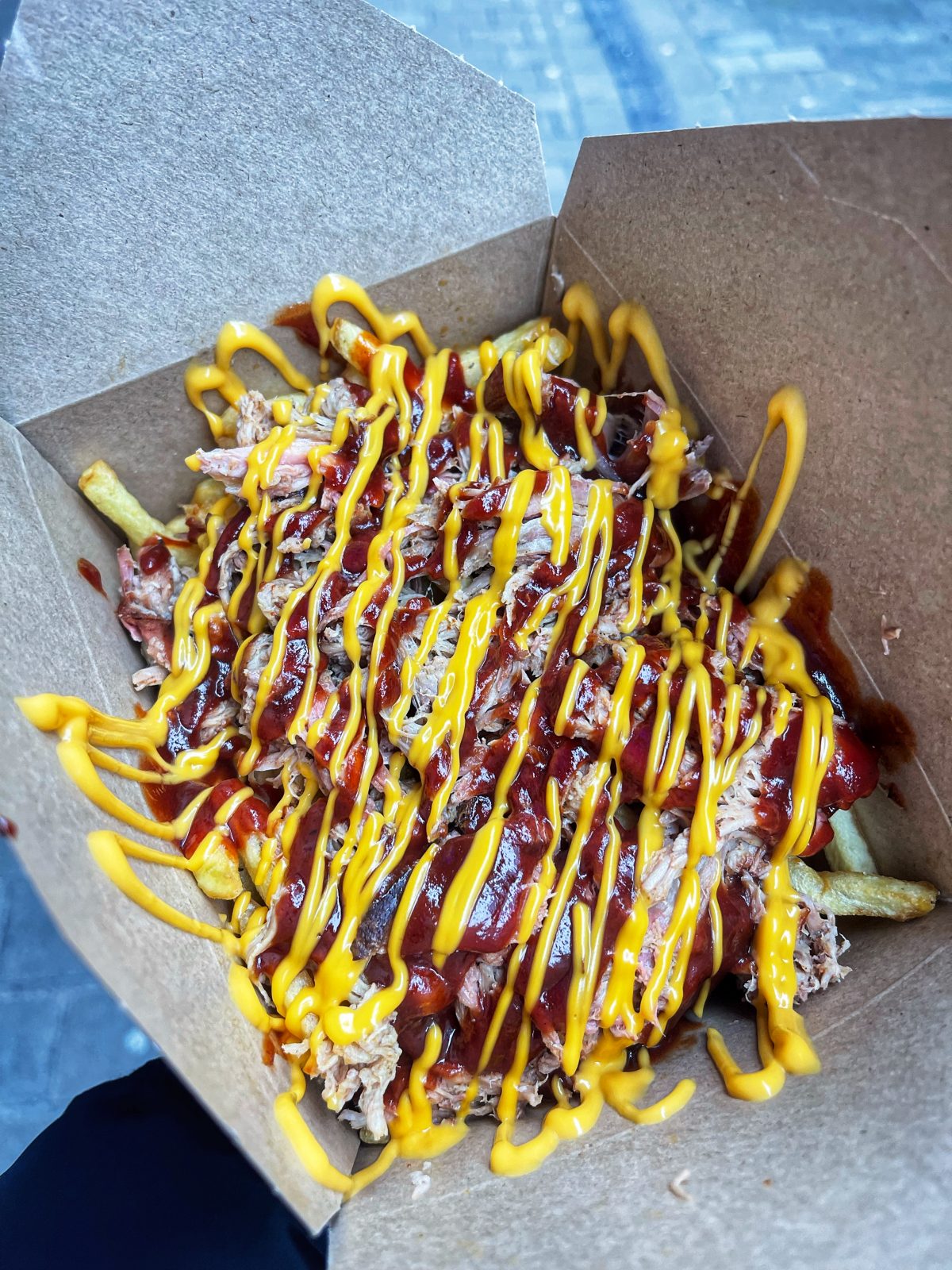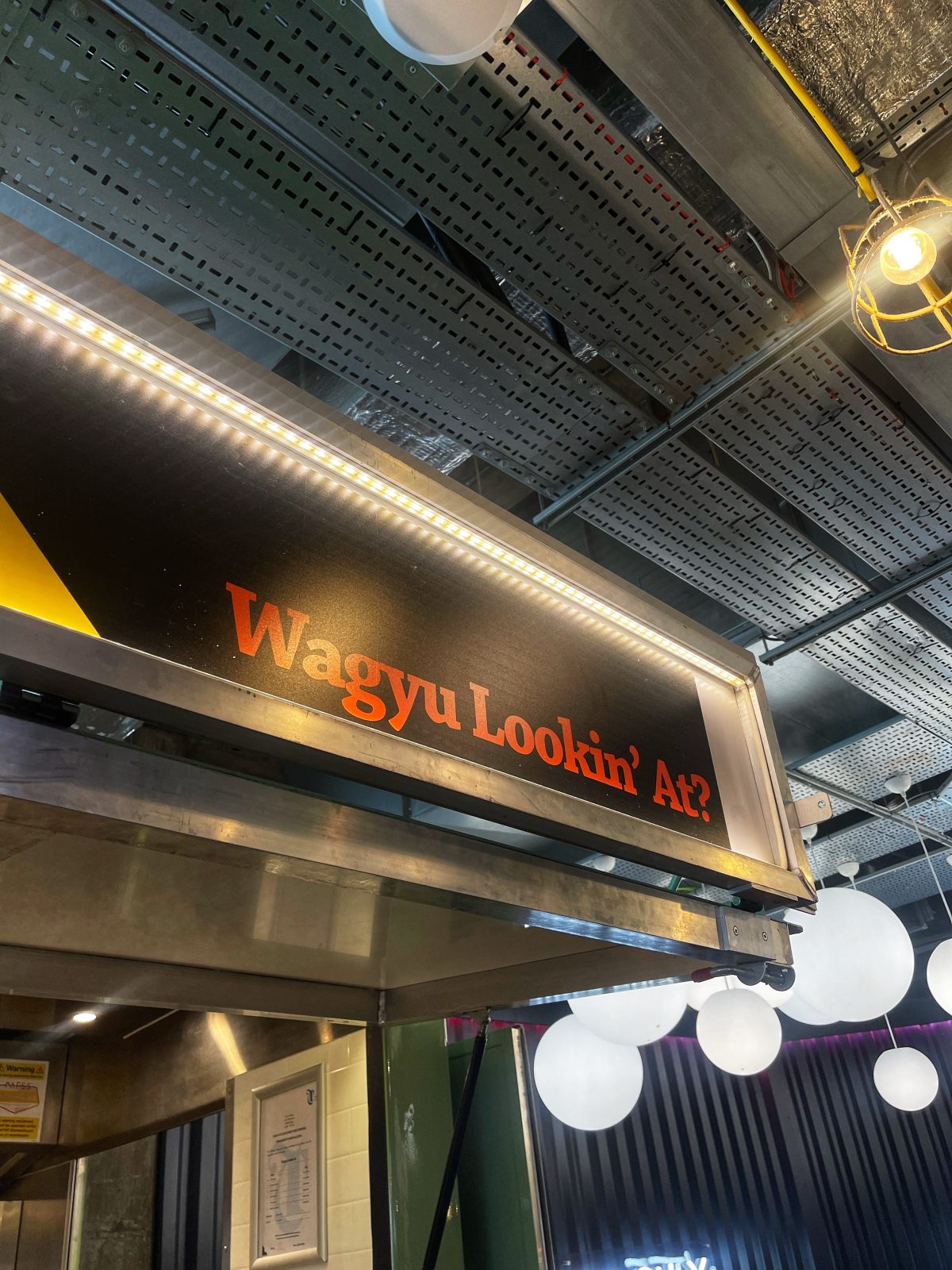 What's the deal?: £8.50 burgers and £6 loaded fries
Wagyu Lookin' At is serving up epic Yorkshire wagyu burgers & loaded dirty fries perfect for a cheat meal lunch. Using provenance Japanese Wagyu beef herd bred for the best flavour and grass-fed on the Yorkshire Wolds to produce beautiful marbling.
The menu has everything from 16-hour hickory smoked brisket to Jack Daniels burger sauce to enhance the flavours of what they say will be the 'finest burger you will ever taste!' and if you had a chance to taste the loaded fries from former residency Pickled Porker, they might taste a little familiar…
Bombay Grab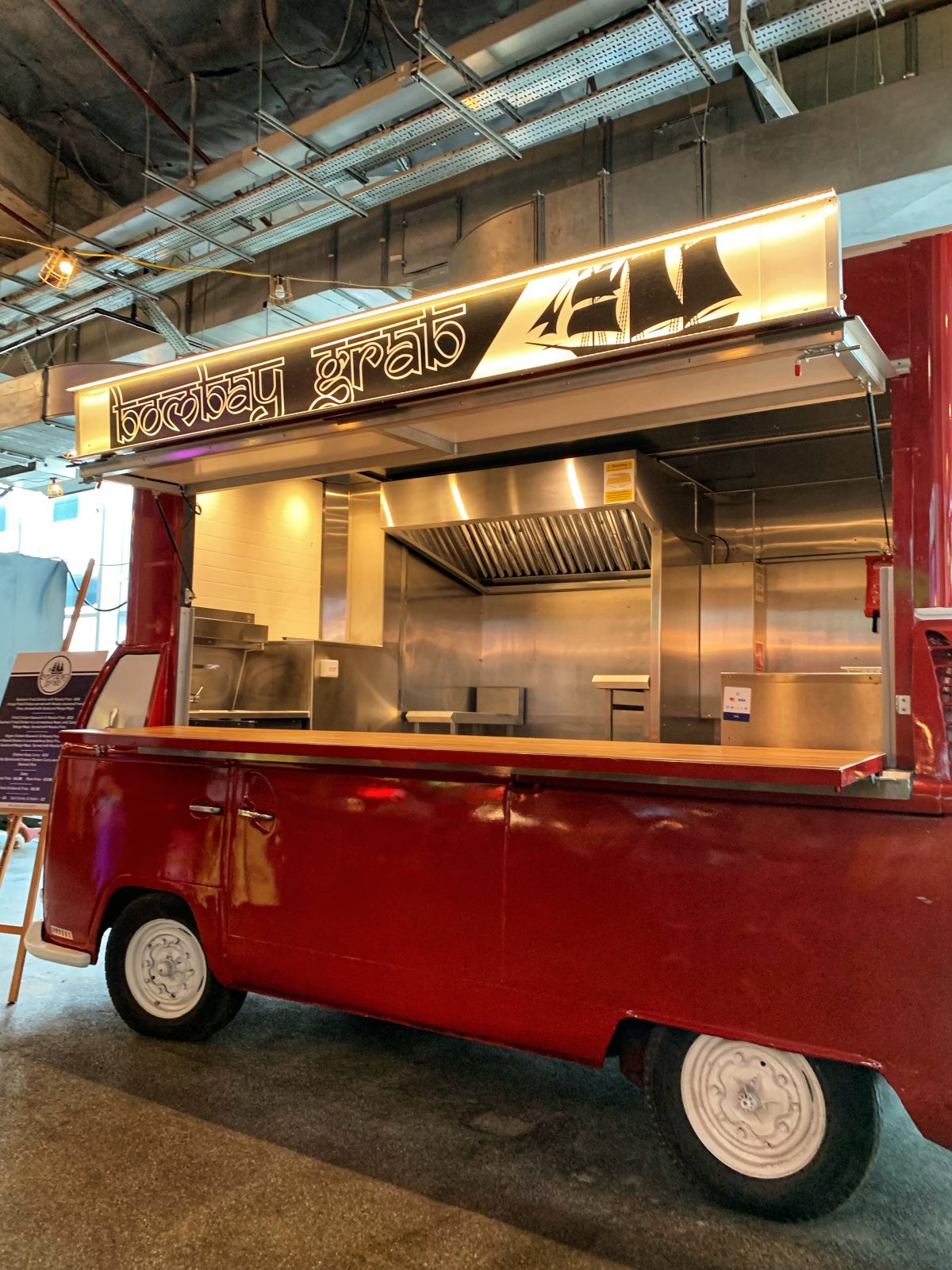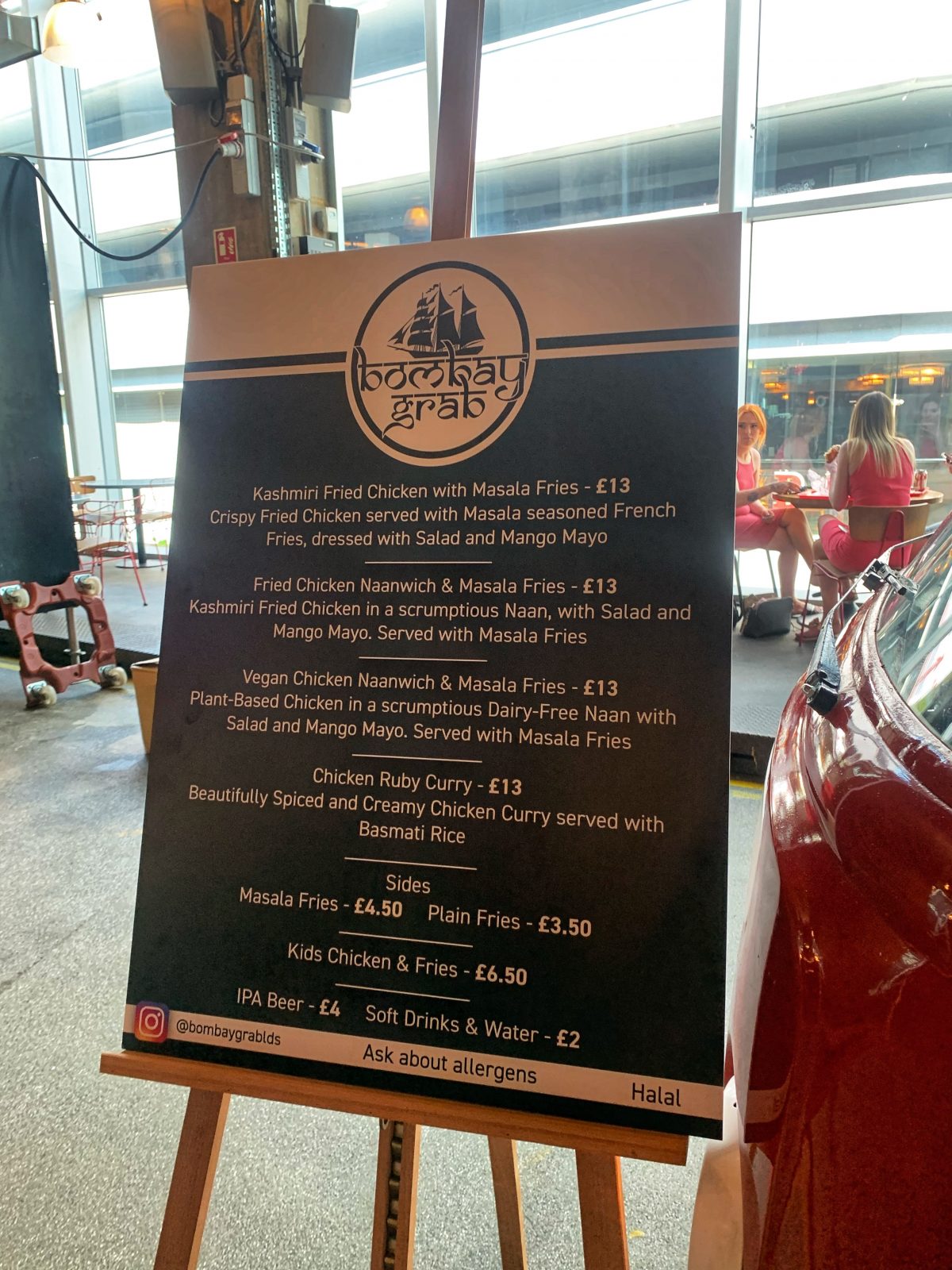 What's the deal?: Naanwich and masala fries for £13
Bombay Grab was last spotted at Trinity back in November 2021, but is finally making a return and offering those looking for a hearty lunchtime meal, the chance to indulge in British classics with an Indian-inspired twist.
Think crispy fried chicken and French fries seasoned with chunky chaat masala, dressed with salad and mango mayo, as well as the fried chicken naanwich – a fusion between the usual sando offerings inside, you guessed it, a naan bread.
Feature Image – The Hoot Leeds