Bringing together some of the most curious minds in the country, Leeds International Festival of Ideas 2022 is perhaps one of the most exciting and thought provoking festivals the city has to offer.
Following in the footsteps of the likes of Catherine Ryan, Alistair Campbell and Deborah Frances White, keynote speakers and huge panel names like Kevin McCloud, Aisling Bea, David Olusoga, Mary Beard, Yotam Ottolenghi (and so many more) are set to take over Howard Assembly Room and the Mantle Music Studio at the Howard Opera Centre next weekend, and each bringing a unique perspective of the world around us.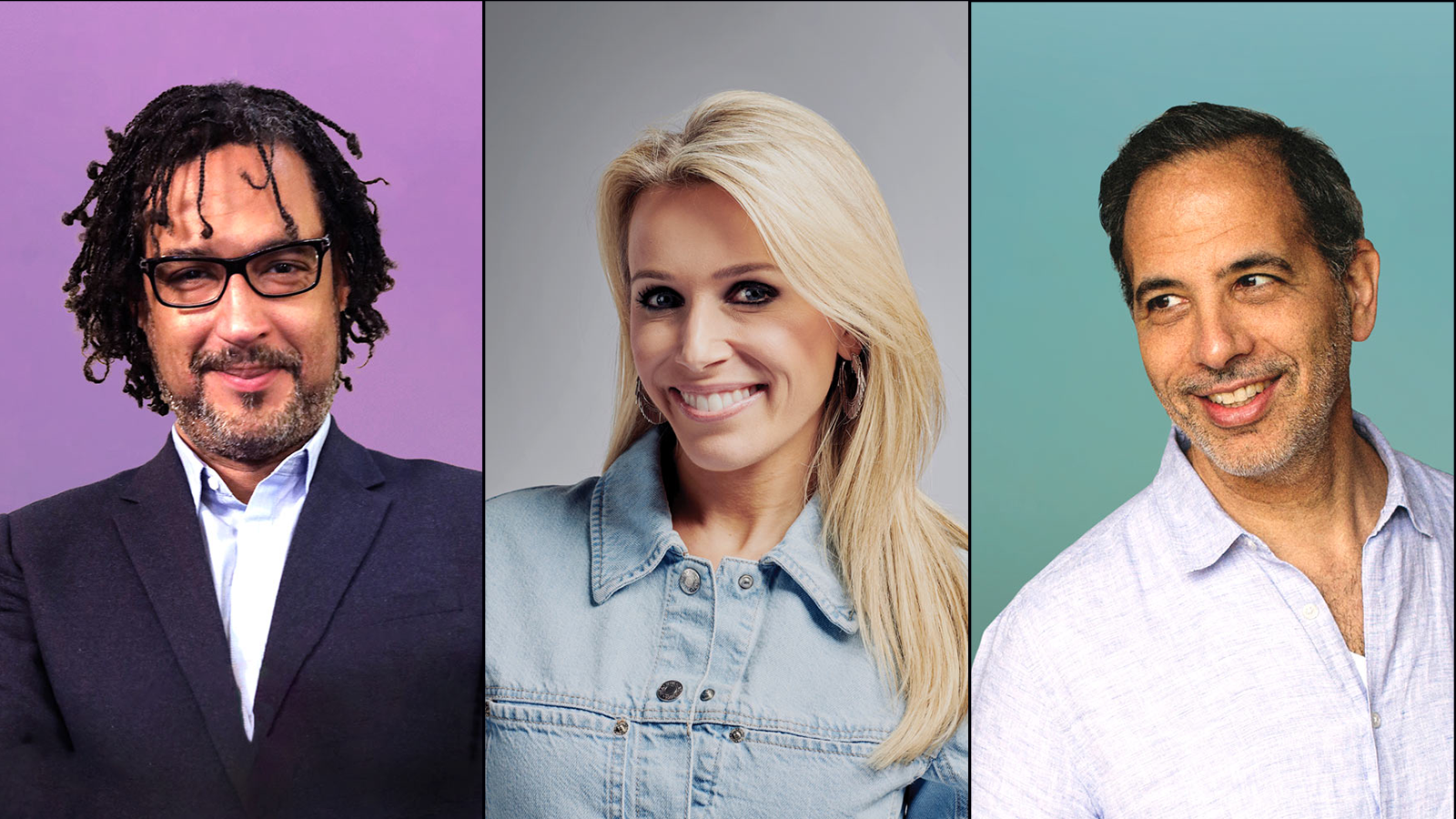 Finding that sweet spot between a collective narrative that weaves society together and individual opinion that point of difference, LIFI is all about discussing ideas, and there's plenty of subjects up for debate this year.
Sports, mental health, climate change, activism, the arts and the power of food, history and screenwriting will all be key topics at this year's festival- and although all the panel and keynote discussions centre around one theme, there's going to be everything from emotional speeches to fits of laughter erupting from the audience to keep you on the edge of your seat.
Keep reading to find out all you need to know about dates, times and key lineups, as well as how you can listen to the LIFIcast podcast ahead of the festival and spark some conversation before the live events.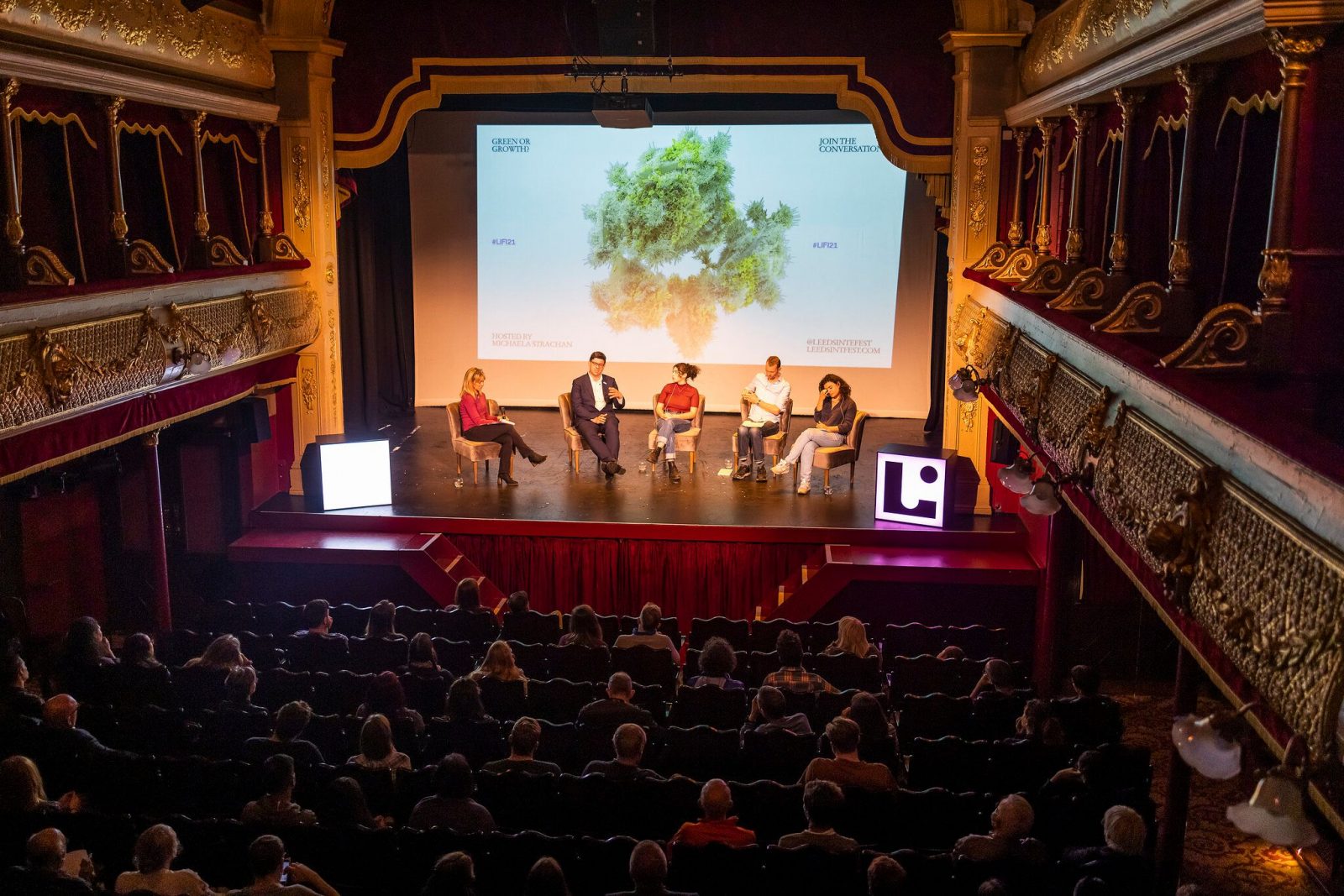 Read More: Leeds International Festival of Ideas is less than a month away- here's how to get tickets
The full programme for Leeds International Festival of Ideas 2022 is as followed:
Wednesday 21 September 2022
Jon Hopkins Polarity 2022 UK Exclusive Live Show (8-9pm) SOLD OUT
Thursday 22 September 2022
Kevin McCloud: The (Built) Environment (12-1pm) Tickets available here.
Panel: Is the Metaverse our future reality? (7-8.30pm) Tickets available here.
Yotam Ottolenghi: Universal Language of Food (7.30-8.30pm) SOLD OUT
Friday 23 September 2022
Panel: How do we talk about mental health? (7-8.30pm) SOLD OUT
Aisling Bea: Contemporary Voice of Screenwriting (7.30-8.30pm) SOLD OUT
Saturday 24 September 2022
Panel: What's wrong with climate activism? (3-4pm) Tickets available here.
Panel: What can you laugh about? (7-8.30pm) Tickets available here.
David Olusoga: Britain and the History Wars (7.30-8.30pm) SOLD OUT
Sunday 25 September 2022
Panel: Is social media ruling the world? (3-4.30pm) Tickets available here.
Panel: Does sport have a social responsibility? (7-8.30pm) Tickets available here.
Mary Beard: Art and Culture- a price worth paying? (7.30-8.30pm) SOLD OUT
Weigh in on the debate with LIFIcast
For curious minds wanting to find out more about the crucial topics of discussion ahead of the festival, LIFI has a dedicated website with articles, podcasts and plenty of food for thought.
On the LIFIcast, you can catch Professor Paul Wragg, Professor of Media Law at Leeds University chatting with Octavia Maparura, KPMG's Diversity Lead and Writer/Comedian Thomas Clemants discussing what it's like to navigate the modern world of comedy with host Johnny I'Anson.
Meanwhile, there's ample opportunity to hear what former Extinction Rebellion Leeds' Social Justice Coordinator Steve Connor and Jubilee for Climate's Ci Davis have to say about the ongoing climate crisis, and how the social and media perspective is shaping households around the globe. Taking on 'what's wrong with climate change' ahead of the panel discussion at LIFI, this debate centres around the key question: without equality, can we achieve climate justice?
Taking the conversation home with you
It's not just the Howard Opera Centre that will be hosting all LIFI-inspired conversation, the idea is that the entire of Leeds will be inspired to take home a new idea, concept or just act as a listening ear throughout the event itself.
For those wanting to carry on the conversation and find out more about the world of comedy, sports, food and everything in-between, Waterstones will be setting up a pop-up shop for the duration of the festival and selling books from all the speakers at LIFI22.
No doubt, the exciting discussions will also find themselves online (and this is likely to be brushed on in plenty of the panel discussions like Is Social Media Ruling The World?). To find any Leeds International Festival of Ideas content, use the hashtag #LIFI22.
Read More: Your complete guide to Leeds International Festival of Ideas 2022- including dates, line-ups and tickets
For all the information you need about Leeds International Festival of Ideas, including how to get your hands on the last remaining tickets and get an insight on what to expect from each of the events, visit the LIFI website.
Feature Image- Leeds International Festival of Ideas