There's just over two weeks to go before 80,000 of us lot head over to Bramham Park for one of the UK's biggest music festivals.
From what started as the Carling Weekend at Temple Newsam has grown into a huge three day celebration of the biggest artists right now.
The 24th year will be no different. Packed with non-stop tunes across the 72 hours, expect record breaking silent discos, welly boots everywhere and a lot of Yorkshire chants.
We've put together a guide of everything you need to know before heading down to Leeds Fest, from the complete lineup to staying safe and where you can find free McDonalds fries, keep reading to find out more about Leeds Festival 2023…
The complete lineup
The lineup for this year's Leeds Festival has some of the biggest artists in the world right now – and we can't wait to see the likes of Tyneside-favourite Sam Fender, pop megastar Billie Eilish and rock legends The Killers and local lad Yard Act take to the main stage, as well as discover some fresh talent over on the BBC Introducing.
Headliner update: The 1975 are replacing Lewis Capaldi at this year's Readings and Leeds 2023 after the Scottish singer cancelled all of his live shows due to his "mental and physical health".
Frontman Matty Healy revealed that "in celebration of 10 years of our debut album", they will be playing the record in full not only to mark the anniversary but "in full support of our good friend Lewis Capaldi".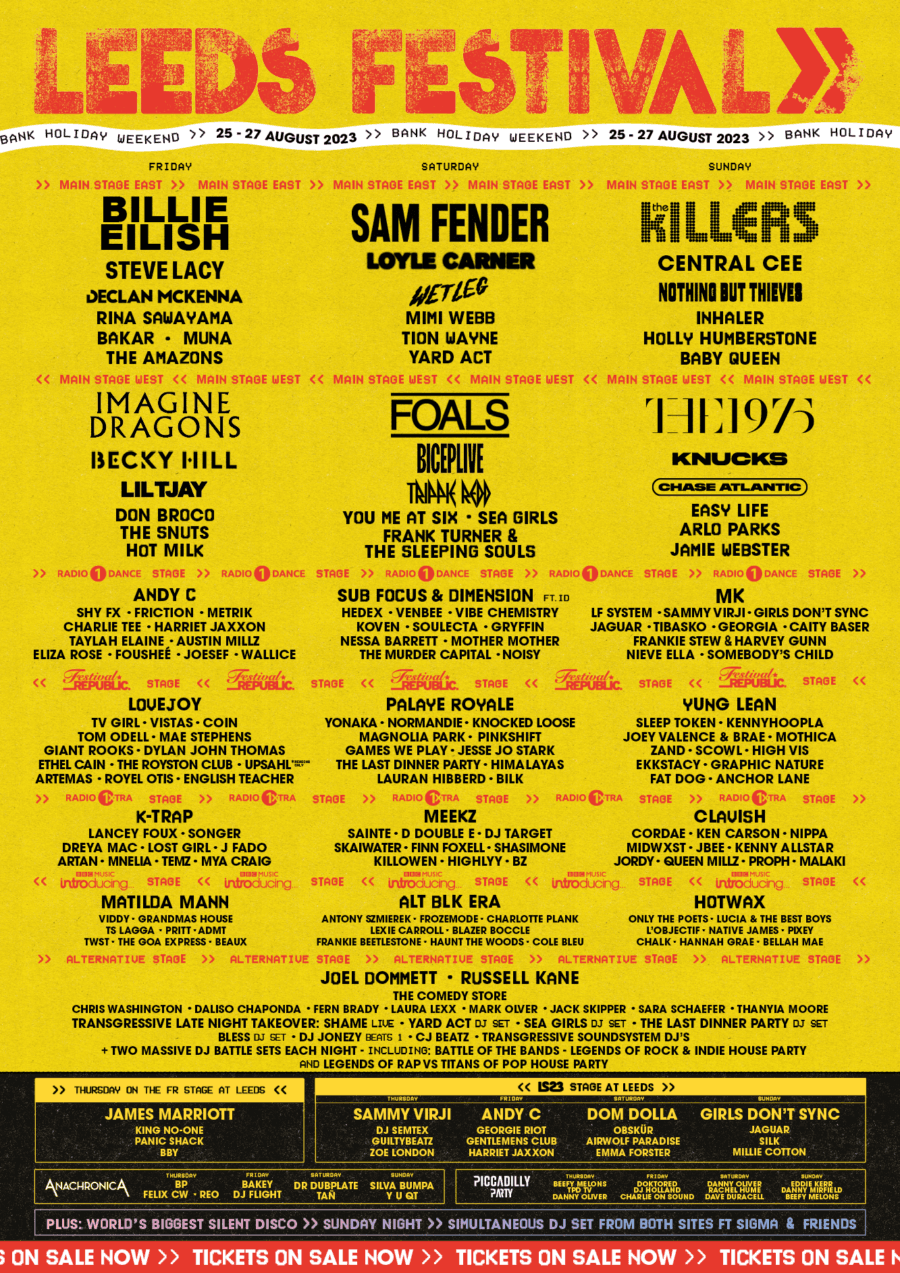 The full lineup for Leeds Festival 2023 is as follows:
BILLIE EILISH
SAM FENDER
FOALS
THE KILLERS
IMAGINE DRAGONS
ANDY C
ARLO PARKS
ARTEMAS
AUSTIN MILLZ
BABY QUEEN
BAKAR
BECKY HILL
BICEP LIVE
BZ
CAITY BASER
CENTRAL CEE
CHARLIE TEE
CHASE ATLANTIC
CLAVISH
COIN
D DOUBLE E
DECLAN MCKENNA
DJ TARGET
DON BROCO
DYLAN JOHN THOMAS
EASY LIFE
ELIZA ROSE
EKKSTACY
ENGLISH TEACHER
ETHEL CAIN
FINN FOXELL
FRANK TURNER & THE SLEEPING SOULS
FRANKIE STEW & HARVEY GUNN
FRICTION
GAMES WE PLAY
GIANT ROOKS
GEORGIA
GIRLS DON'T SYNC
GRAPHIC NATURE
GRYFFIN
HARRIET JAXXON
HEDEX
HIGH VIS
HOLLY HUMBERSTONE
HOT MILK
INHALER
J FADO
JAGUAR
JAMIE WEBSTER
JBEE
JESSE JO STARK
JOESEF
K-TRAP
KENNY ALLSTAR
KENNYHOOPLA
KNOCKED LOOSE
KNUCKS
KOVEN
LANCEY FOUX
LF SYSTEM
LIL TJAY
LOVEJOY
LOYLE CARNER
MAGNOLIA PARK
MAGNOLIA PARK
MALAKI
MEEKZ
MEET ME @ THE ALTAR
METRIK
MIDWXST
MIMI WEBB
MK
MOTHER MOTHER
MUNA
NESSA BARRETT
NIEVE ELLA
NIPPA
NOISY
NOTHING BUT THIEVES
NORMANDIE
PALAYE ROYALE
PINKSHIFT
PROPH
QUEEN MILLZ
RINA SAWAYAMA
ROYEL OTIS
SAINTE
SAMMY VIRJI
SCOWL
SEA GIRLS
SHASIMONE
SHY FX
SLEP TOKEN
SLOWTHAI
SOULECTA
SUB FOCUS B2B WITH DIMENSION
SONGER
STEVE LACY
TEMZ
THE 1975
THE AMAZONS
THE LAST DINNER PARTY
THE MURDER CAPITAL
THE SNUTS
TION WAYNE
TOM ODELL
TRIPPIE REDD
TV GIRL
VIBE CHEMISTRY
VISTAS
WALLICE
WET LEG
YARD ACT
YONAKA
YOU ME AT SIX
YUNG LEAN
ZAND
The world's biggest silent disco
Yes, you heard that right. This year's festival will be making history and you'd be a fool not to take part in it.
But how is that possible you may ask? Well the way it's going to work is the two locations will be playing a simultaneous set, making the disco nationwide and merging the North and South divide.
British drum and bass DJ duo Sigma will be split up with one member playing at each silent disco location on the Sunday night, so those attending will most definitely be seeing off the festival in style.
Announcing the news, Leeds fest said: "Ok, so we can't talk about late night without mentioning our HUGE silent disco announcement. In case you somehow missed it, we're hosting the WORLD'S BIGGEST silent disco on Sunday night over at Main Stage West.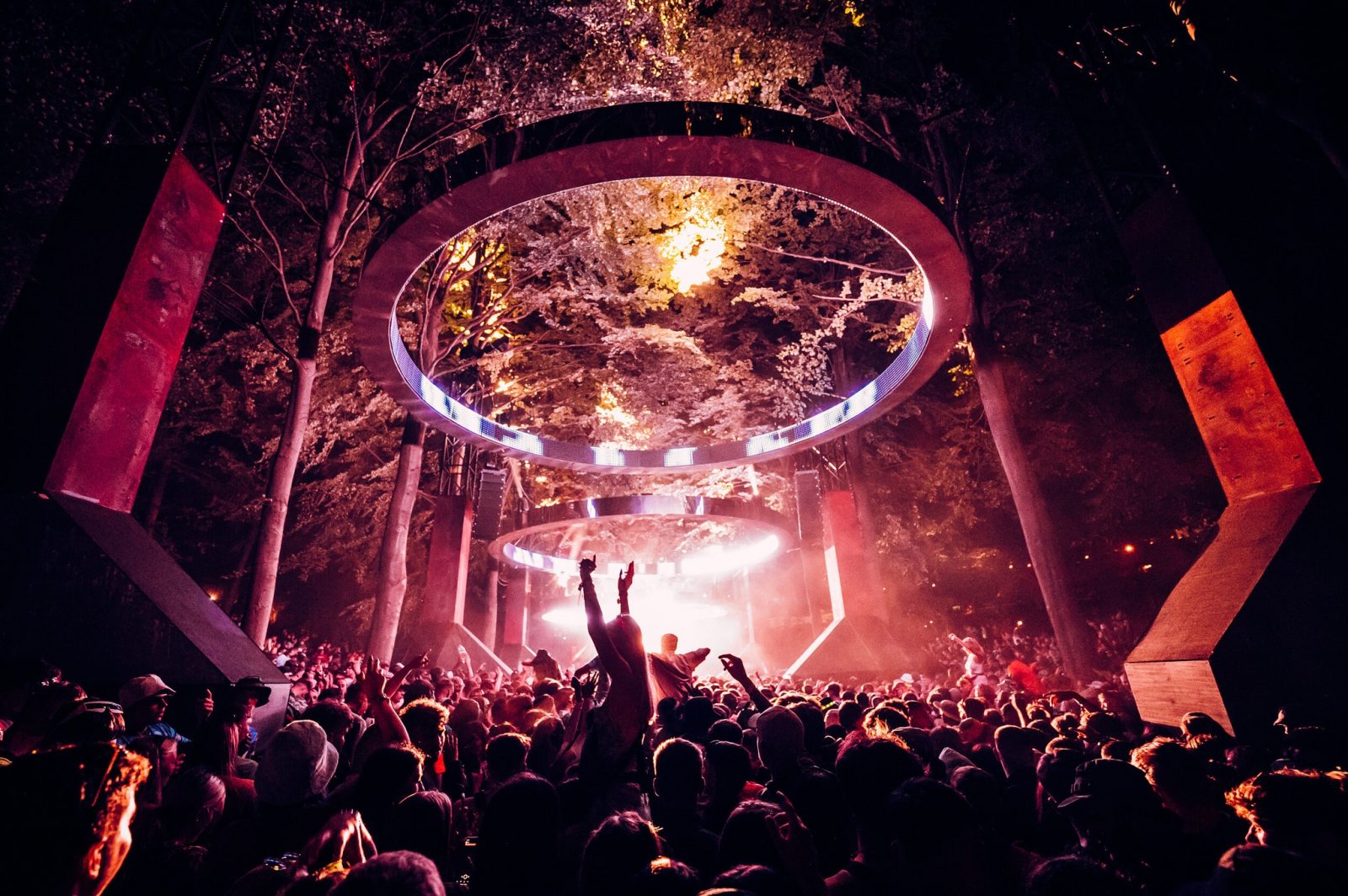 "We're splitting DnB heroes Sigma in two, sending one to Reading to play the first ever (!!) simultaneous R&L set. It's gonna be the biggest, but quietest, rave we've ever seen."
We're positive that this is doing to go down in the history books and be an evening to remember, so if you're off to Leeds Fest this year then get yourself down to the Main Stage West on Sunday night, grab a set of headphones and get boogying.
How can I get tickets?
Tickets are still available online for the full weekend, priced at £286.20 each on Ticketmaster, and individual day tickets for £101.20 each.
Weekend tickets (£286.20) are available via Ticketmaster here
Friday day tickets (£101.20 each) are available via Ticketmaster here
Saturday day tickets (£101.20 each) are available via Ticketmaster here
Sunday day tickets (£101.20 each) are available via Ticketmaster here
Where is Leeds Festival?
Yes, it's in Leeds (duh) – but with an LS23 postcode, the site is about 30 minutes by car from the city centre.
The full address for the festival is: Leeds Festival, Bramham Park, Leeds, England, LS23 6ND
How to get there
From Leeds City Centre
Shuttle buses will be provided by First Bus from Leeds Train Station area. Tickets can be bought via the app here.
For those getting a lift there will be an official 'Pick Up and Drop Off' zone, located off York Road on the A64.
Uber is the official taxi company for the festival, but naturally local cabs will be in the area. Leeds Festival is estimating a taxi will cost around £25 – £40 each way.
Across the UK
Big Green Coaches is partnering with Leeds Festival 2023 to get festival goers from right across the UK.
The buses will be available from Aberdeen, Birkenhead, Birmingham, Carlisle, Chester, Chesterfield, Coventry, Darlington, Derby, Dunfermline, Durham, Edinburgh, Glasgow, Hartlepool, Hill, Leicester City Centre, Liverpool Llandudno, London Victoria Coach Station, Manchester City Centre, Middlesborough, Milton Keynes, Newcastle Upon Tyne, Nottingham, Perth, Rhyl, Sheffield, Stafford, Stirling, Stockport, Stockton, Stoke on Trent, Sunderland and Warrington throughout the weekend.
You can book tickets here.
Anything I can't bring in to the festival?
A new rule for 2023 is that disposable vapes will not be allowed either in the main music site or in the camping area.
Reading & Leeds is only 18 days away 🙌

Make sure you're up-to-date with what you can and can't bring with you to this years festivals ✅ pic.twitter.com/3k198cPvUf

— Reading & Leeds Fest (@OfficialRandL) August 7, 2023
The BBC has reported that the ban comes from 'the festival's efforts to be more eco-friendly' with Festival Republic director Melvyn Benn explaining at a Leeds City Council licensing committee last week that the festival is "heavily discouraging the use of them and where they are found they will be taken from people. Refillable vapes will be sold on site."
This said, the director did not that it would be "impossible" to prevent people from bringing them in, according to the report.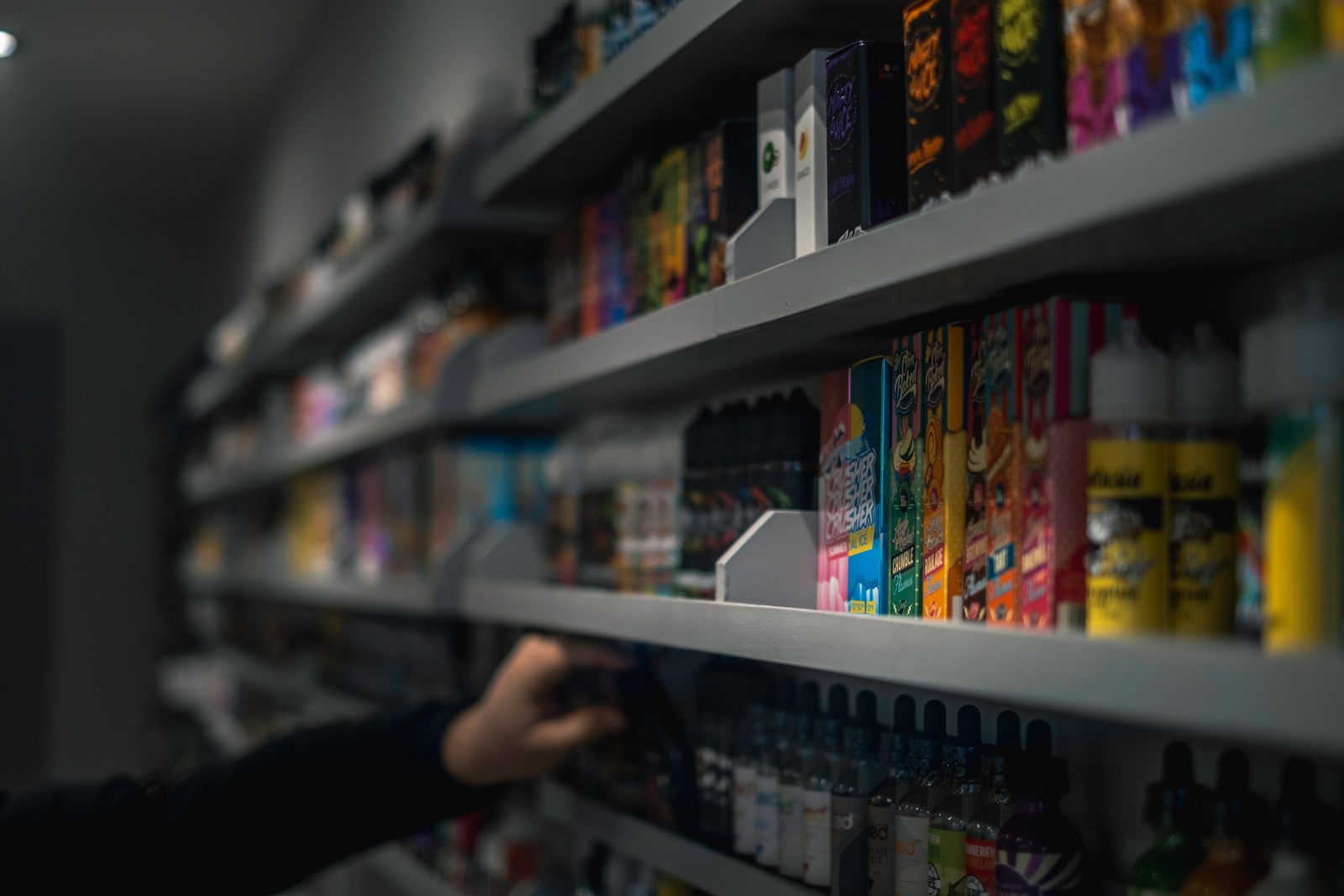 Disposable BBQs have also been banned this year, reportedly to reduce the risk of fires around the site.
The full list of items prohibited from the festival in both the campsite and main arena are as followed:
Aerosols over 250ml
Air horns and megaphones
All gas canisters of any size (including nitrous oxide)
Animals other than registered hearing or guide dogs
Anything that could reasonably be considered for use as a weaper including oversized lighters or any item which may cause danger, offence or disruption to any other person
Blow torches
Catapults
Chinese, sky or paper lanterns
Clothing, garments and items that promote cultural appropriation
Disposable BBQs
Disposable vapes (refillable vapes are permitted)
Drones and other flying devices
Excessive amounts of food
Firewood / campfires
Fireworks / pyrotechnics / flares / distress flares
Generators unless in campervans
Glass bottles, jars and containers over 100ml
Illegal Substances (drugs) and legal highs, herbal highs, new psychoactive substances and unidentifiable substances – including Nitrous Oxide
Nitrous Oxide and any items associated with the taking of NPS and NOS (including but not limited to balloons, whipped cream dispensers, water crackers / CO2 dispensers)
Portable laser equipment and pens
Skateboards and rollerblades, hover-boards, scooters, bicycles and other personal motorised and non-motorised vehicles
Sound systems other than small portable speaker at campsites
Spray cans
Unauthorised professional film or video equipment, radios or walkie talkies
Unofficial tabards and reflective jackets
There are also a number of items that are prohibited from one area but allowed in others, such as umbrellas, selfie sticks and flags. You can find the full details of what not to bring on the Leeds Festival website here.
Food and Drink at Leeds Festival
Whilst we haven't seen a full list of food traders announced by the festival just yet, we'll keep updating this page when we spot anyone announcing they'll be cooking over at Bramham Park during the August Bank Holiday weekend.
Confirmed for this year is McDonalds, who will be giving out treats over the weekend.
Specifically in the form of salted, deep fried treats from Ronald McDonald himself.
Fast food chain McDonalds has announced that it will be joining the plethora of food and drink vans that serve the 80,000-odd festival goers each year, and giving out free fries from its own dedicated van.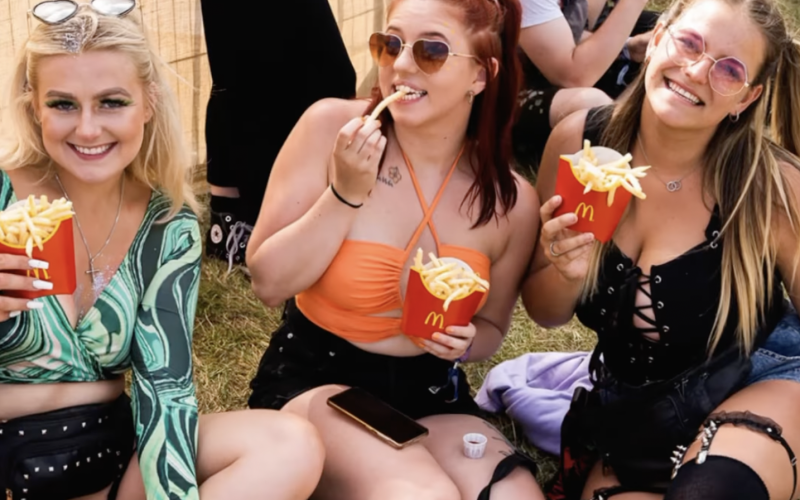 Announcing the news on Facebook yesterday with a short teaser clip, Leeds Festival said " Free Fries
Good vibesMcDonald's is coming to Leeds Festival"
Staying safe
Leeds Festival is introducing new 'AIR Hubs' this year, standing for assistance, information and response. The hubs will be open 24 hours a day and there will be 16 across the site in total. The hubs will be run with local community groups and charities, with input from Festival Angels, Bramham Football Club, St. Gemma's Hospice, Oxfam and the Salvation Army.
Leeds Festival has a full web page dedicated to safety at the festival, you can read more here.
Feature Image – Leeds Festival
Got anything to add? Le