Woodhouse is known across the city as a predominantly residential area, but that doesn't mean there's not plenty to get involved in. Within the small radius of the LS2 postcode, you'll find the University of Leeds, an art gallery, club and gig space; an esteemed wedding venue and a former Arctic Monkeys tour spot, and that's all without venturing into the city centre or neighbouring suburbs of Hyde Park and Burley.
Keep reading to find out about our favourite green spaces, rainy day hideouts and pub crawls to get involved in.
The Stanley & Audrey Burton Gallery
Parkinson Building, Woodhouse Lane, LS2 9JT.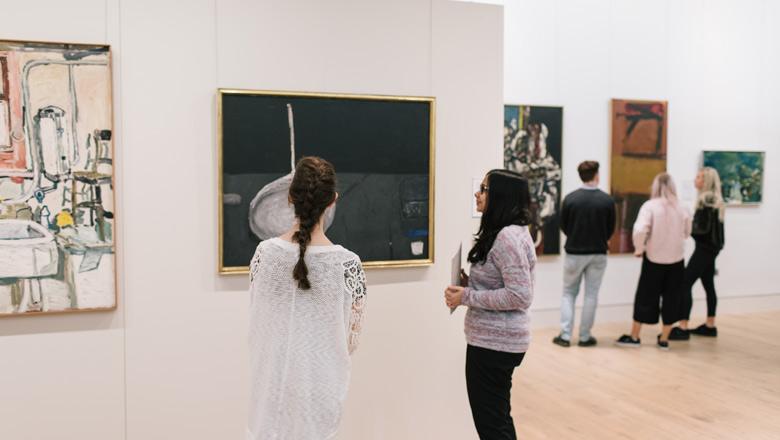 Inside Leeds University Library Galleries on the University of Leeds campus, The Stanley & Audrey Burton Gallery is free for all to access, and makes up a collection of both European and British creative works of painting, drawings, and prints. The collection spans from the 1600s to the present day, as well as presenting a small collections of sculpture and ceramics, with photographs dotted throughout.
Pub Quiz at The Library
Every Sunday from 7pm | Woodhouse Lane, Woodhouse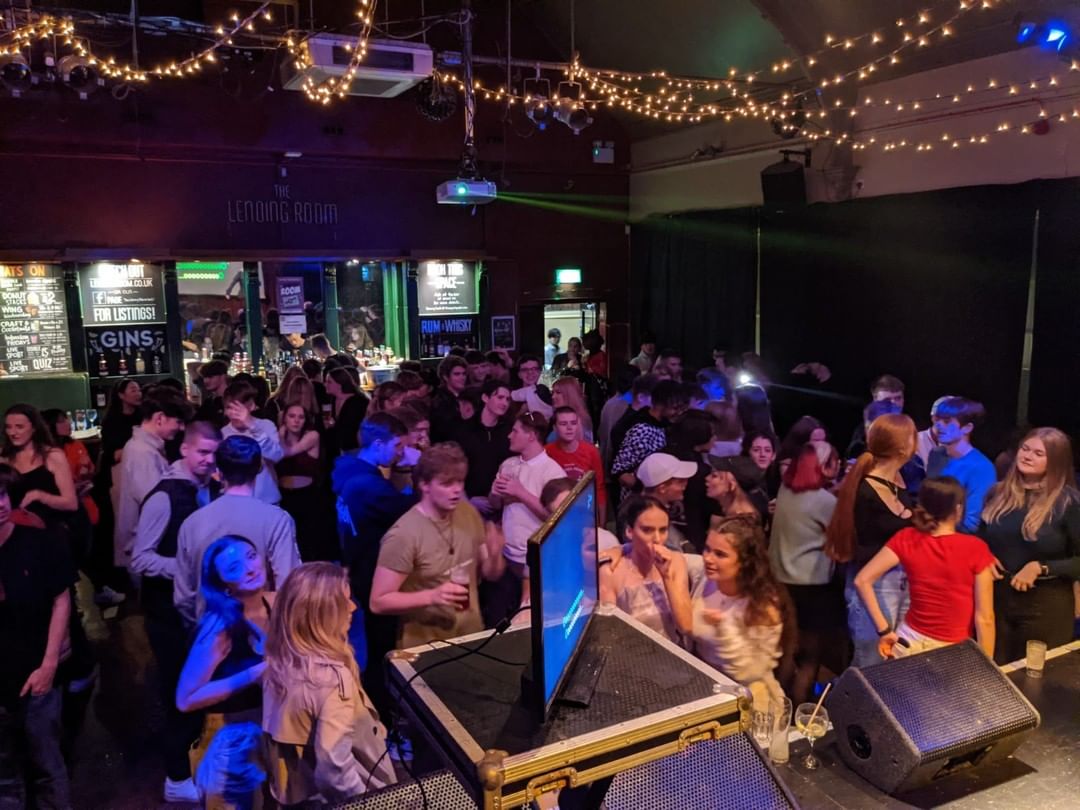 If your general knowledge is not quite up to scratch, The Library runs an unconventional pub quiz each Sunday evening. Rounds are inspired by pop culture categories like Game of Thrones and Marvel, so there's no maths or geography involved. No need to worry about hiding your answers from other teams either as the quiz is app-based.
Previous prizes have included, the prize was £100 MORE card credit, but The Library regularly offer prizes for second and third place too. The quiz starts at 7 pm every Sunday.
Find out more here.
Catch a gig at Stylus, Leeds University Union
University Union, Stylus, Lifton Place, LS2 9JZ.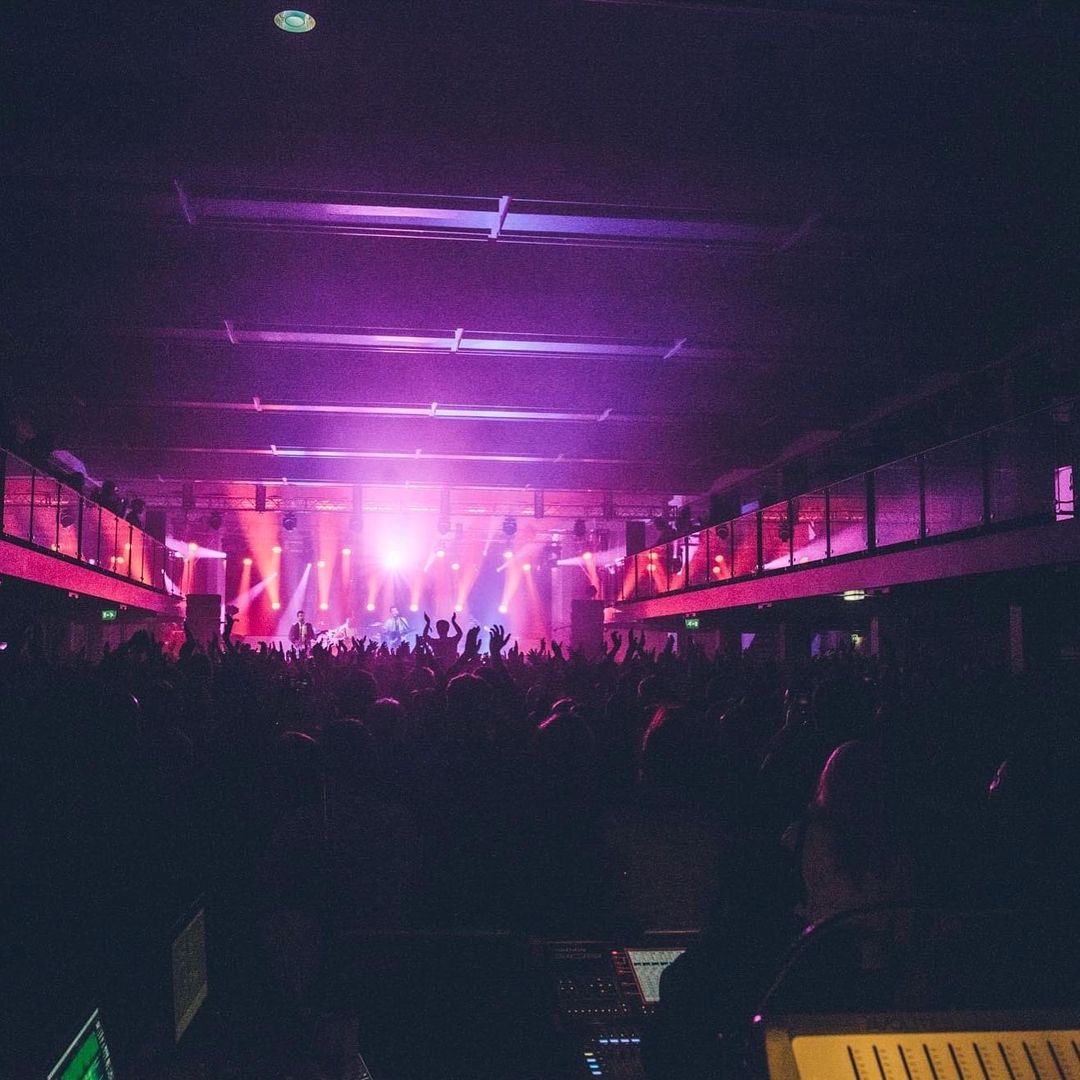 With a capacity of just 1000, this is the intimate club gig venue that's perfect for a laid back Friday night with friends. Hosting the likes of X Ambassadors and Polaris for Freshers Week 2022, there's always an up-and-coming band to check out, but given the atmosphere inside, this venue has been known to host international artists aplenty. If not, there's always Lollipop Wednesdays to check out.
Visit Leeds' only hotpot spot at Crown Hot Pot
Back Blenheim Terrace, Woodhouse, LS2 9HJ.
Taking on the Leeds' foodie scene by storm, the second floor above a supermarket hosts a hidden restaurant experience like no other in our city. Here, you get the chance to cook your own food- and all within seconds of entering the boiling dish. Ideal for large groups looking to taste a variety of meats and traditional Chinese produce, each table has a central boiling pot filled with a soup filled with spices. The idea is that each table orders from a seemingly endless choice of meats, served by the metre, and then select smaller portions of noodles, salads and dumplings to compliment the serving.
Find out more here.
Test the new Beryl Bikes
Woodhouse Moor North / The University of Leeds, Parkinson Building
Beryl Bikes, who are the company who will run the new system, have said that the price of hiring one of the e-bikes will cost riders "less than the price of a cup of coffee".
The Leeds City Bike Scheme sees 300 electric bikes dotted around the city, including two stops in Woodhouse, encouraging people to take up cycling and offering a greener alternative to driving.
The new bikes come as a partnership between bike company Beryl and Leeds City Council and as it's the first of its kind in the country. They're super easy to use as well – just download the app, scan the barcode and get cycling across the city (we recommend doing a whistle stop tour of Leeds' landmarks).
Find out more here.
Stroll around Woodhouse Moor park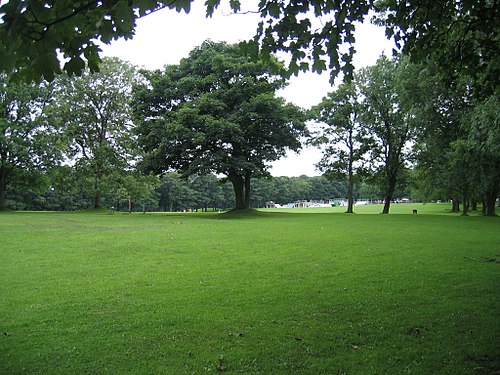 Perhaps another student favourite hangout spot, Woodhouse Moor (often known as the Hyde Park park) is a one mile green space with plenty to do. There's basketball courts to shoot hoops, visit no less than four significant statues (many of which seem to be the centre of pranks and from time-to-time are subject to traffic cones on their heads) or just laze around on the grass with a picnic.
Millions of people walk through the park each year without realising its full community value over time. Named after Hyde Park in London for its attract public speaking, over the course of the past hundred years, the park has hosted everything from Black Lives Matter protests to Princess Royal Mary (the aunt of Queen Elizabeth II), as well as purpose built air raid shelters, allotments and even a World War One tank.
Nowadays, your more likely to find skateboarders and a park run- but there's hints of the park's history around each corner.
Woodhouse Moor allotments
The allotments at Woodhouse Moor park have really stood the test of time, form their initial establishment in World War One, the allotments were also part of the 'Dig for Victory campaign' during World War Two, and has remained an integral part of the community of green fingers ever since. There's horticultural events held to teach about everything from Hugelkulture to sustainability, plus the LUU Green Action Society have been known to fold picnics and composting days, so those keen in getting involved should keep an eye on the dedicated Facebook page.
Taste test student favourite Bakery 164
Woodhouse Lane, LS2 9HB.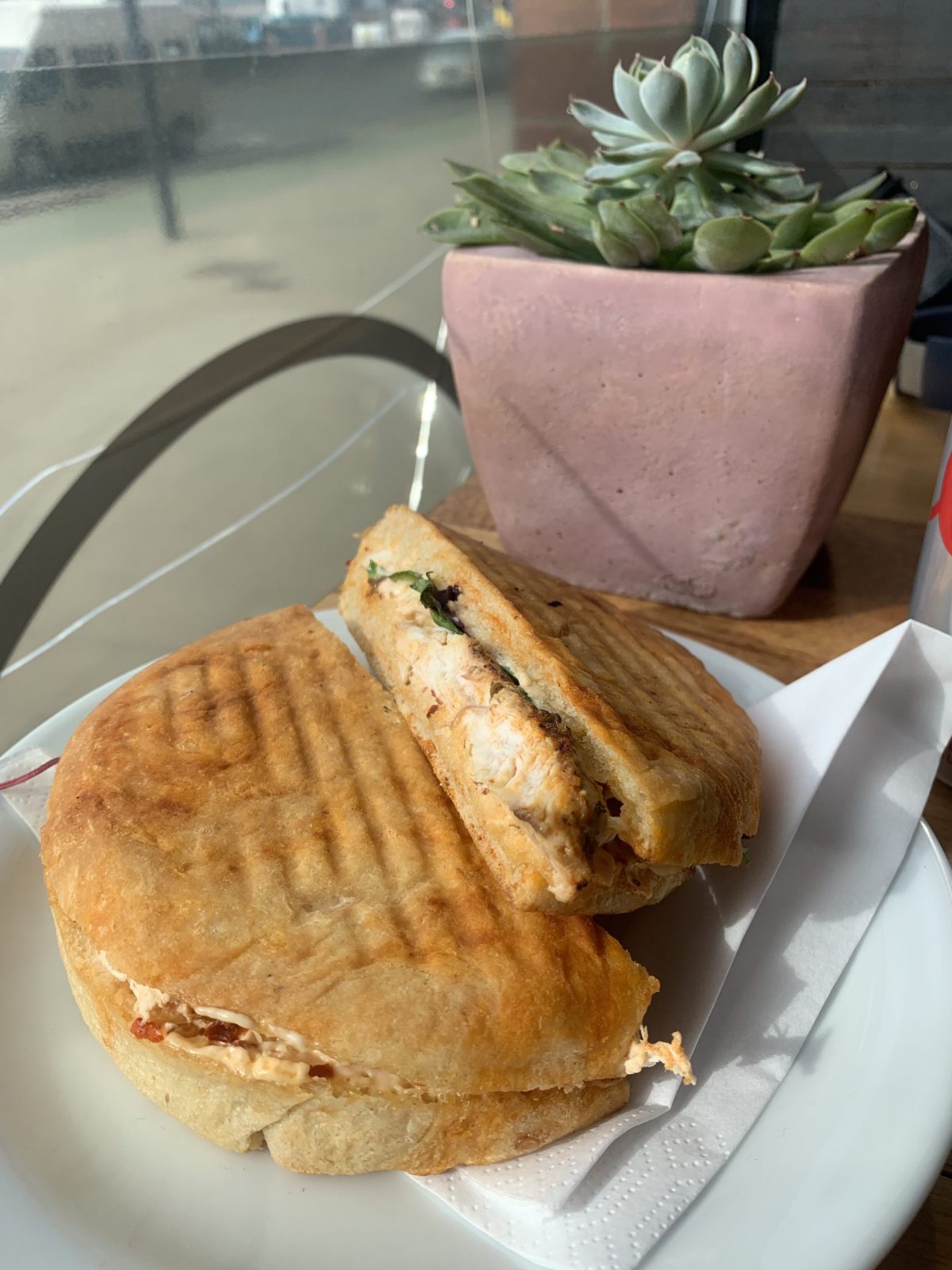 The 164 family really needs no introduction. The cult favourite sarnies from Cafe 164 and Bakery 164 have become synonymous with city, and a particular favourite amongst students- though with inventive flavours like Spanish Tapas sandwiched between classic BLTs, grilled chicken and veggie options, it's really no surprise. Bakery 164 is Woodhouse's answer to the meal deal, with plenty of lunchtime options available for under £5.
Visit an event at The Faversham
Springfield Mount, LS2 9NG.
Easily known as one of Leeds' most stylist wedding and event spaces, The Faversham is a recently renovated space that effortlessly combines heritage and charm, with bags of Yorkshire character. What was originally a regular haunt for Leeds United players, the hotel bar was a regular celebrity hotspot through the years, transitioning through a goth scene in the 80s, acting as an intimate music venue in the 00s (with the likes of Arctic Monkeys, The Streets, Hot Chip and Franz Ferdinand all performing in their early days), before becoming the independent events space we know today. The venue can be hired for both private and corporate events.
Find out more here.
While away the afternoon at Coffee on the Crescent
3 The Crescent, Hyde Park Corner, Woodhouse.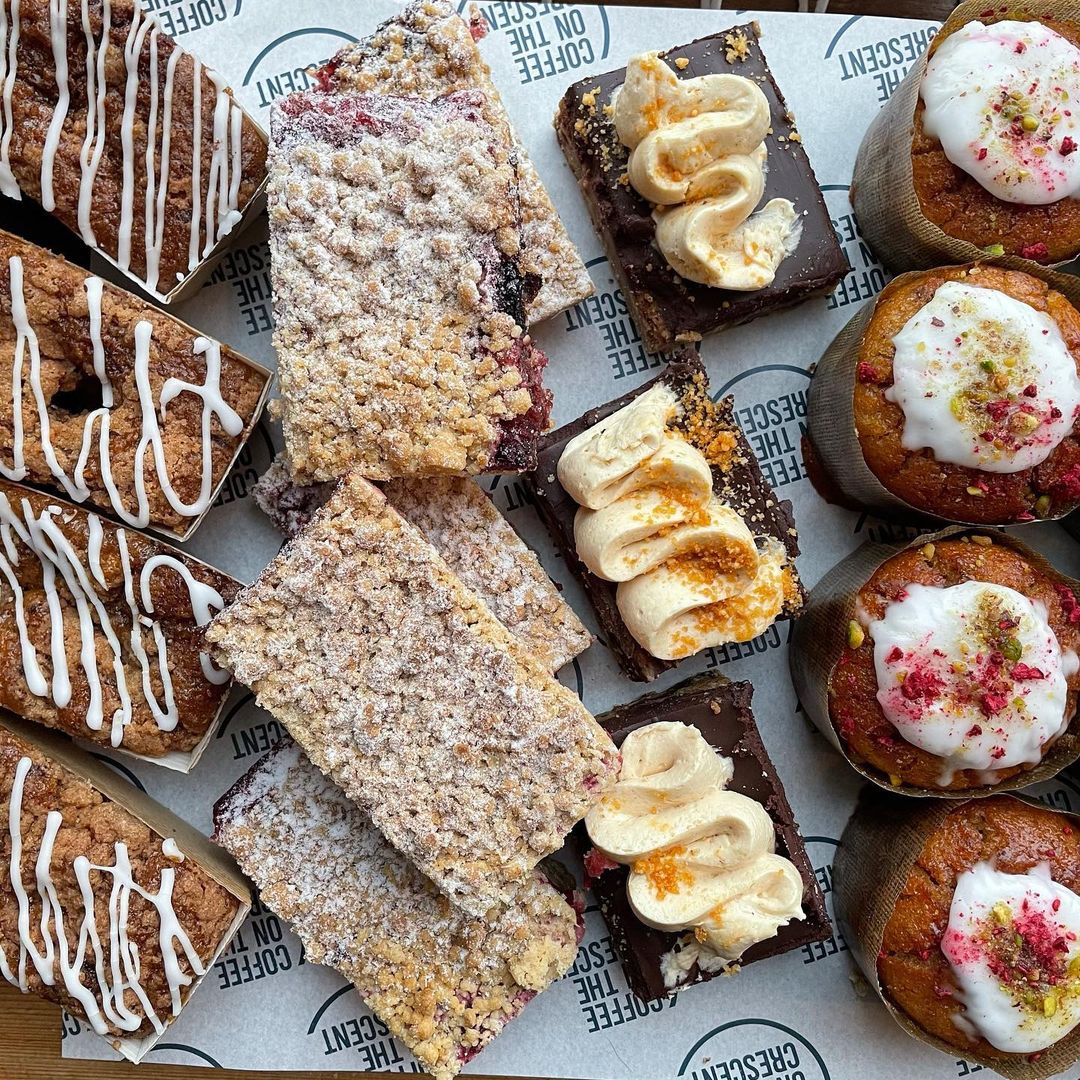 Coffee and cake from one of Leeds' favourite caffeine spots is a must when visiting Woodhouse or Hyde Park (it's right on the corner of both postcodes). Championed as a student favourite, even though they sport a 'no laptop zone inside' Coffee on the Crescent is popular with all ages for good reason.
Inside the light, airy space is far more than their award-winning North Star coffee. Visitors can purchase beautiful house plants, artwork from independent up-and-coming creatives, and that's before you've ventured over to the counter to inspect the sweet treats on offer.
Cronuts, brownies, croissants and other carefully selected sweet and savoury pastries have made it on to the ever-changing menu and drive queues down the road every Saturday morning.
Find out more here.
The Otley Run
Throughout Woodhouse
It is a true rite of passage to any students who find themselves in Leeds during their studies and a firm favourite for societies and clubs from the various student unions across the city.
Starting at Woodies, the route takes you through fourteen boozers from Far Headingley, into Headingley itself, then towards Hyde Park before heading right into the centre of town – if you get that far.
Officially the route hosts the first eight pubs in Far Headingley and Headingley: Woodies, The Three Horseshoes, New Inn, Headingley Taps, Manahatta, The Box, Skyrack, The Original Oak before runners move onto Hyde Park and Woodhouse pubs like The Hyde Park pub, The Library, Pack Horse, The Eldon and The Fenton before arriving at the final pub: The Dry Dock in the city.
Find out more here.
Lievitoo Pizza
Woodhouse Lane, LS2 9HB.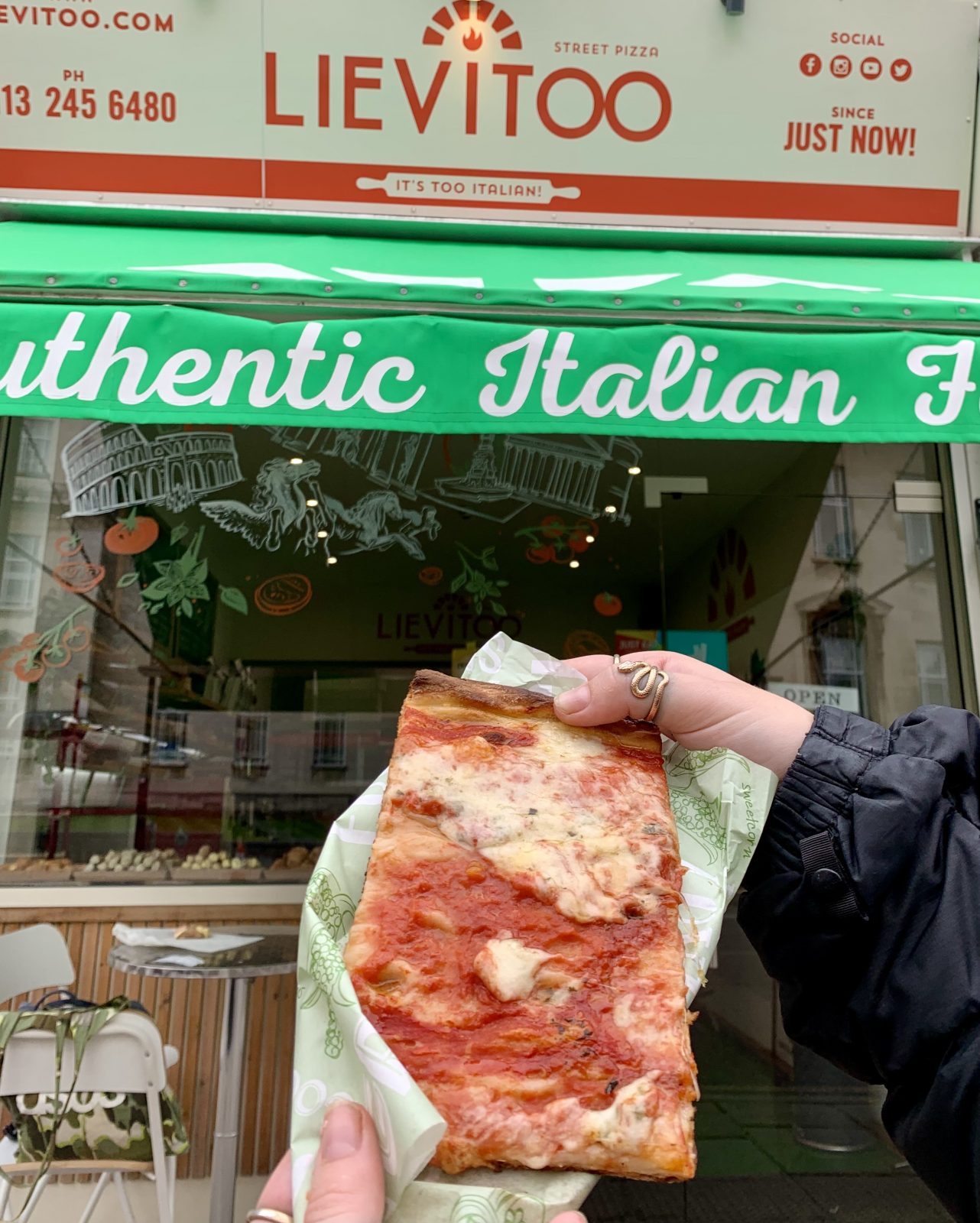 This might just be the best value lunch spot in Leeds. We're talking slices of pizza with soft bases and crunchy edges for under £2-3 (flavour dependant), as well as sweet, crunchy cannoli at just £1.25 each or five for £5. Every slice is reheated so even on the coldest of days, you'll have a toasty lunch to take with you.
Find out more here.
Feature Image- The Faversham