The Otley Run is infamous in Leeds and all over the country as one of the best bar crawls around.
It is a true rite of passage to any students who find themselves in Leeds during their studies and a firm favourite for societies and clubs from the various student unions across the city.
Starting at Woodies, the route takes you through fourteen boozers from Far Headingley, into Headingley itself, then towards Hyde Park before heading right into the centre of town – if you get that far.
Pick a theme, find a hilarious costume, get all your friends together, and let's take a stroll (or a bus) down the entire Otley Run route.
1. Woodies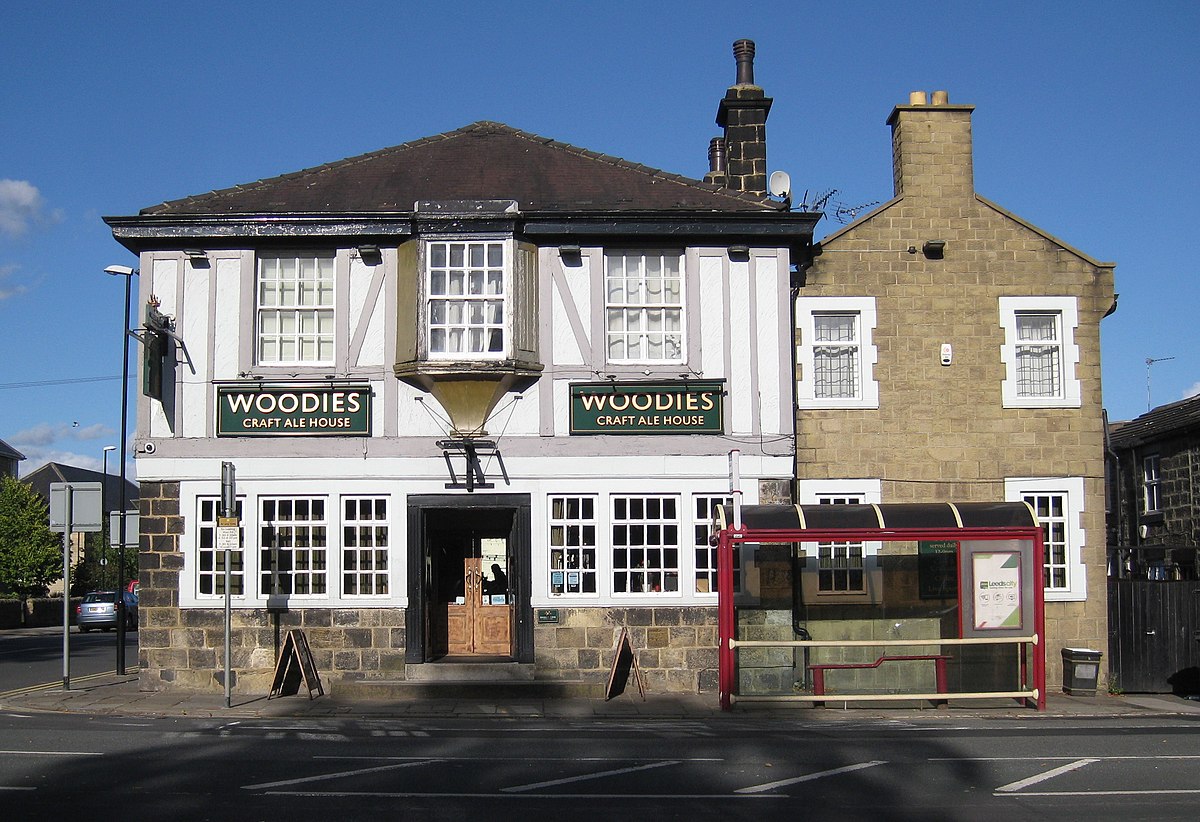 The starting point of your pub crawl adventure is Woodie's Craft Ale House in Far Headingley. We recommend getting a nice craft pint here to start you off – it's what they specialise in, after all.
Although you are meant to have a pint in every pub, you might start getting sick of heavy drinks like beer and ale soon, so it's best to start with a nice pint before you're too full of liquid and stuck halfway through some of the longer walks that will plague you further down the route.
Depending on the weather, Woodies does have an amazing beer garden so if it's sunny you might find yourself chilling in the sun- what a way to start!
Find out more Woodies here.
2. The Three Horseshoes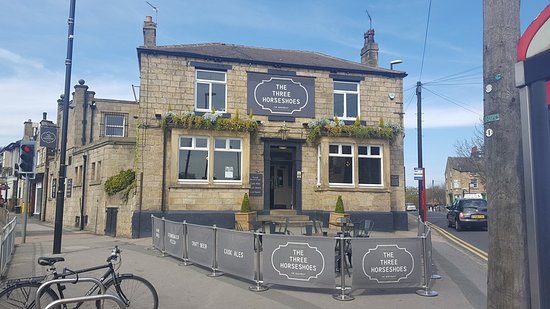 Just a short walk away from Woodies (your legs shouldn't be too tired yet), is The Three Horseshoes- your next point of call.
Offering a friendly, classic-pub vibe filled with plenty of regulars and a wide selection of drinks, this stop on Otley Road is where you might fancy another pint (or something to line your stomach).
Remember though, there's still a long way to go – so don't get carried away, pace yourself, and make sure you start doing a headcount before you leave every pub (there's always a few stragglers).
Find out more about The Three Horseshoes here.
3. New Inn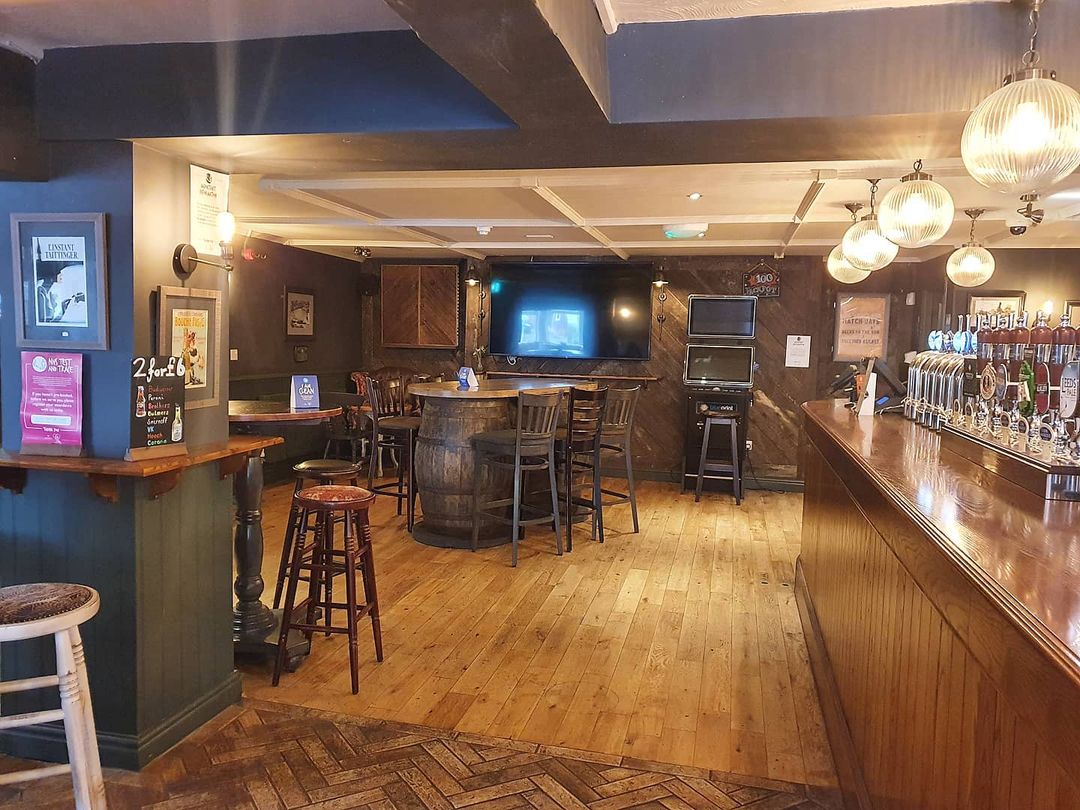 Take a little stroll just slightly further down Otley Road and you'll stumble (hopefully not literally… yet) upon your next pub, The New Inn.
Another Greene King establishment, the same as our first stop Woodies, you'll find similar offerings here like IPAs, lagers, and a vast gin selection, as well as those lovely pub vibes that the beginning of the Otley Run is famous for.
With bay windows looking out onto the street, very low ceilings, a proper Yorkshire stone floor and a few tables outside at the front of the building, this pub offers plenty of atmosphere for your third drink of the day.
Find out more about The New Inn here.
4. The Headingley Taps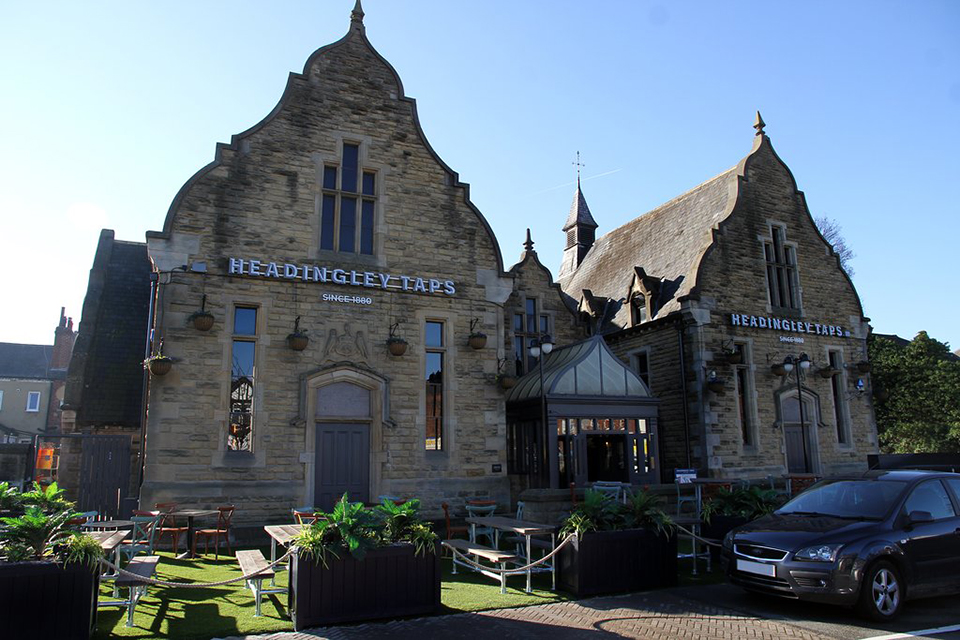 Four pints in, and here comes your first proper walk of the day. The distance between The New Inn and Headingley Taps is only about half a mile, but this can feel a lot longer if you're brave enough to "Otley Run" in the winter.
Headingley Taps is located on Bennett Road and offers plenty of space, as well as amazing facilities to watch live sport if this tickles your fancy (and if your friends will let you stay that long).
Find out more about The Headingley Taps here.
5. Manahatta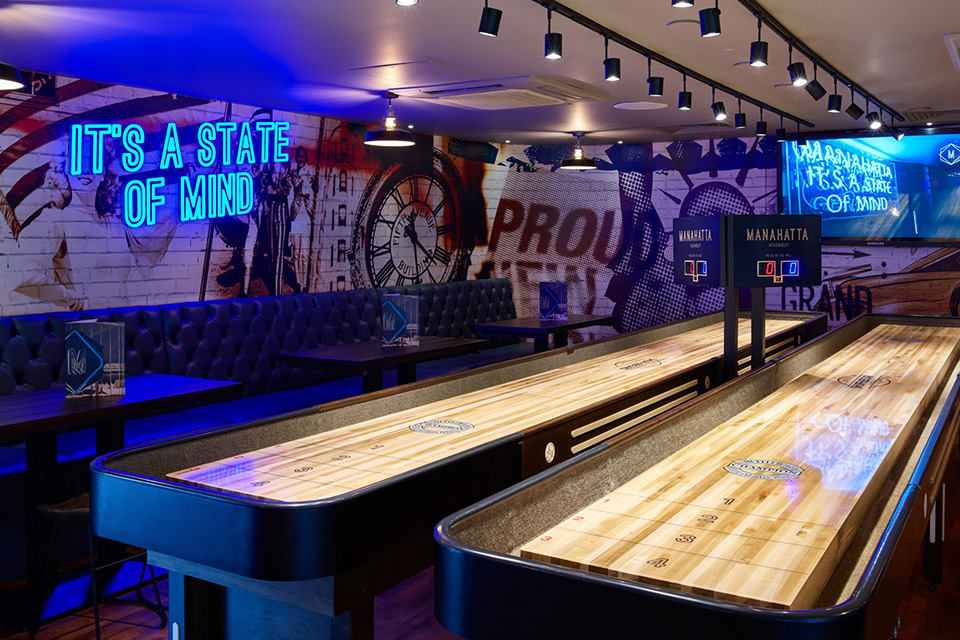 Just across the road from Headingley Taps, Manahatta (formerly Arc) is one of the swankiest offerings on the Otley Run.
With more of a cocktail bar vibe, the New York-themed bar and restaurant offers 2-for-1 cocktails all day every day. We'd definitely recommend sipping on a cocktail while you're here – but don't get too carried away with mixing drinks, there's still a long way to go.
With New York-themed dishes like pizzas, nachos, and bao buns, you could have a snack or a full meal here if you're feeling like it is time for a bite to eat before you head on. Even better, if you're a student you can sign up to get a 20% discount on food and drinks too.
Find out more about Manahatta Headingley here.
6. BOX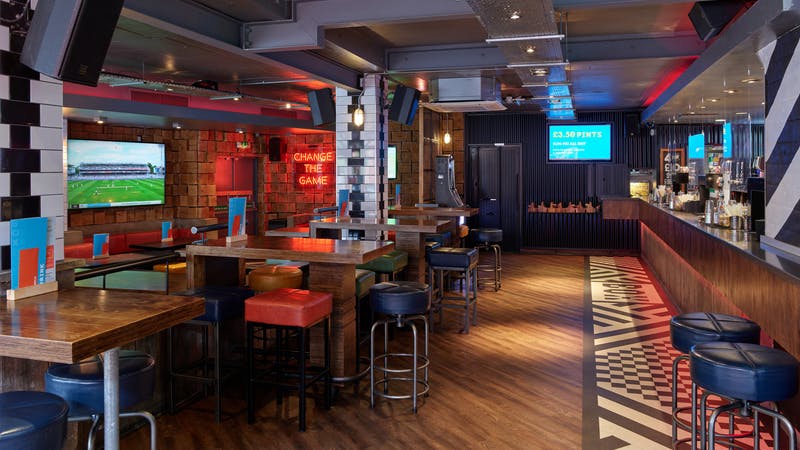 Another bar that offers great facilities to watch live sport, BOX is a few minutes walk from Manahatta in the heart of Headingley. As part of the same company, Arc, you can enjoy also enjoy that 20% student discount here too – you just need to sign up on their website.
These two stops on the Otley Run can be your chance to save some pennies, grab some food and get ready for the long walk that's coming up in a few pubs time (don't say we didn't warn you).
Find out more about BOX Headingley here.
7. The Skyrack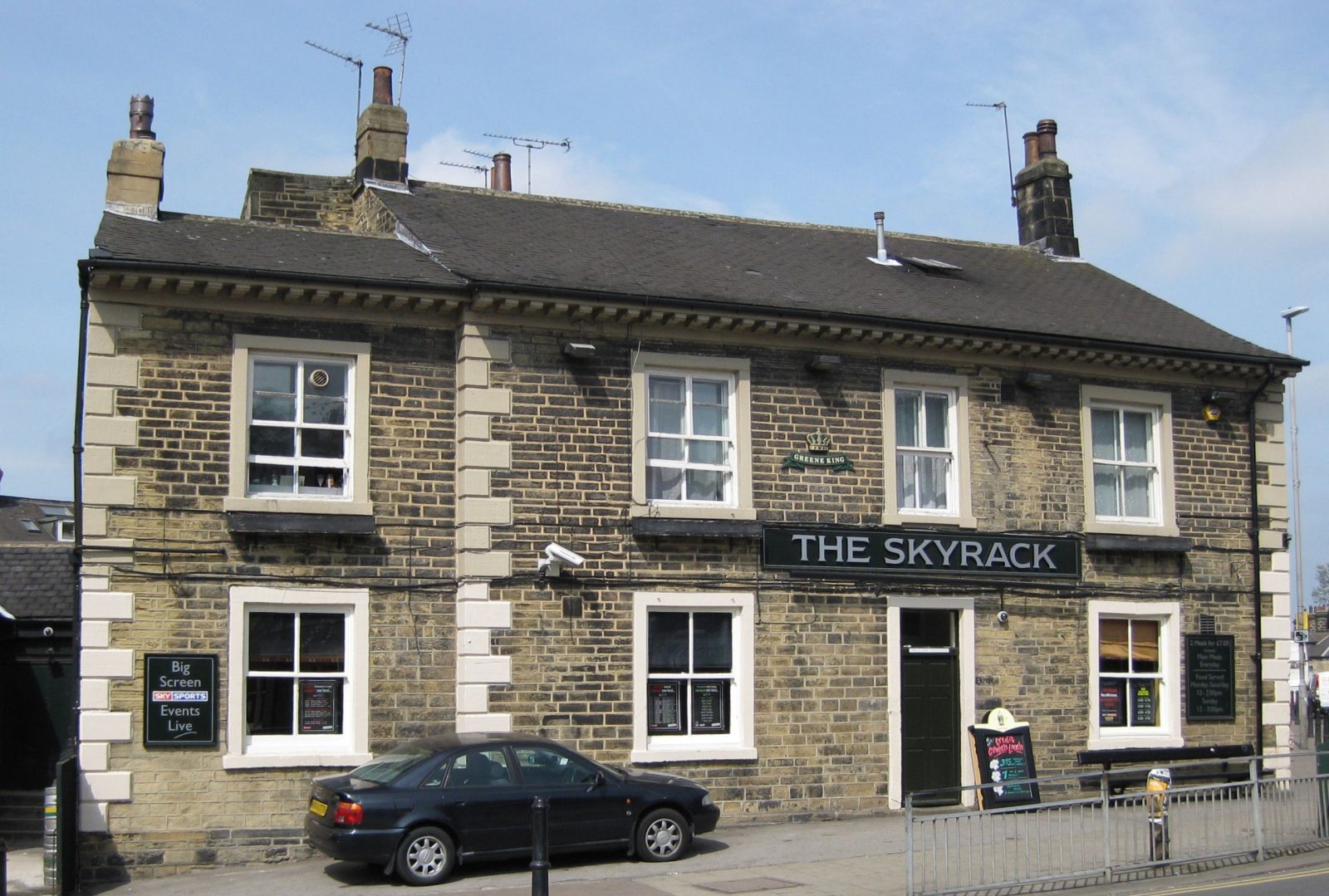 Just over the road from Box, Skyrack is yet another Greene King pub (they're dominating in the Otley run aren't they). This is an absolute staple of the pub crawl, located right in the centre of Headingley.
The Skyrack offers a lot more space than you might first expect when you see it, stepping you back into more classic pub settings after the last two more bar-style experiences.
Here there's another chance to get some delicious food if you're feeling peckish, with sharing platters and burgers available to soak up all that booze. We highly recommend eating in at least one of these establishments as you're really getting into the thick of it now.
Find out more about The Skyrack here.
8. The Original Oak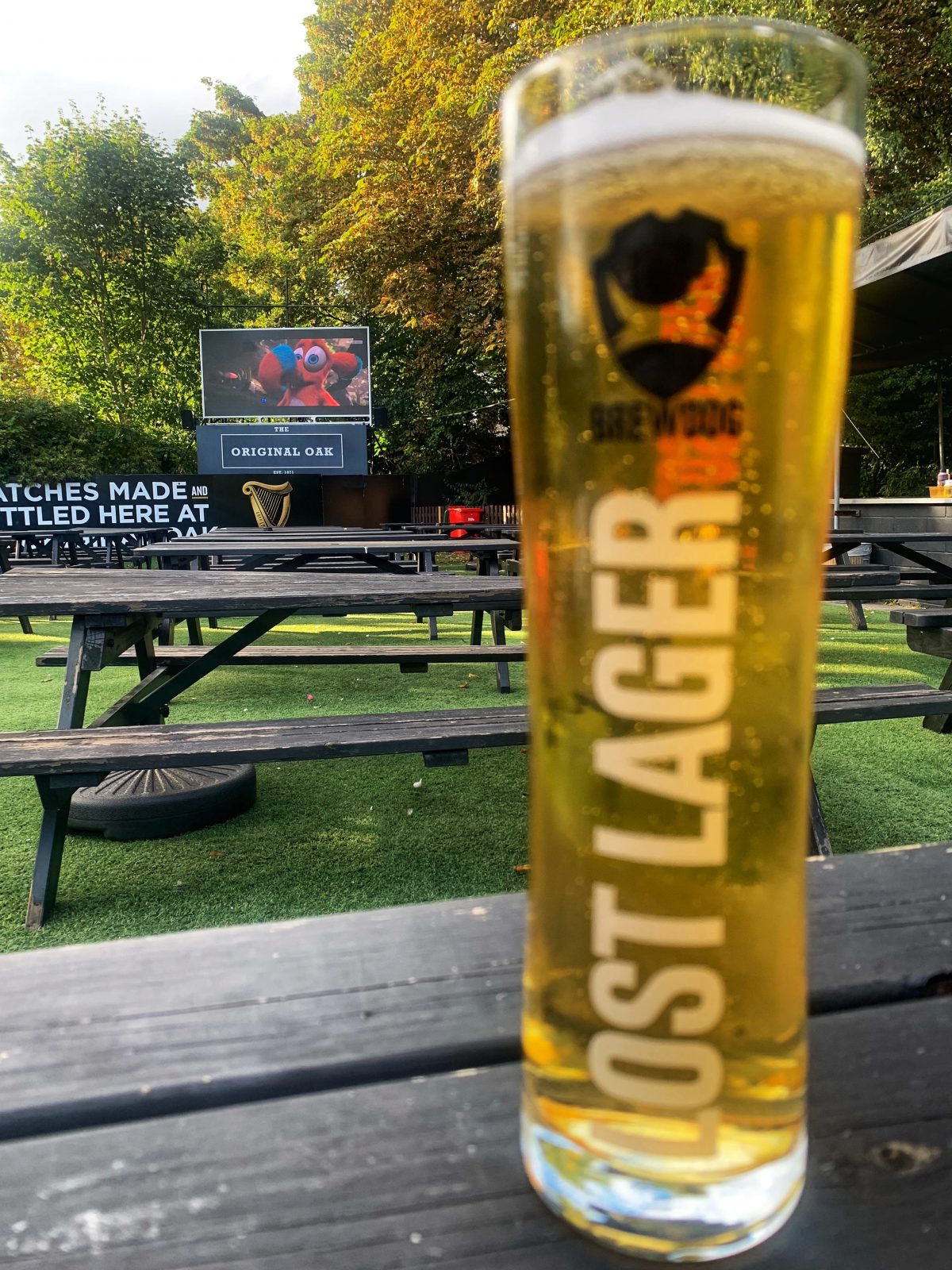 The Original Oak is, again, just over the road from Skyrack – so you might be feeling like you're doing a lot of zigzagging at the moment (and yes, that will continue).
Run by Mitchell and Butlers, the same company who run Headingley Taps, this pub is infamous for its huge outdoor spaces, especially when the summer sport is on as they have huge screens to broadcast it outside.
Offering cocktails, beers, wine, and a huge selection of gin, no matter which poison you've picked for this endeavour, you're sure to find something that will keep you going.
Find out more about The Original Oak here.
9. The Hyde Park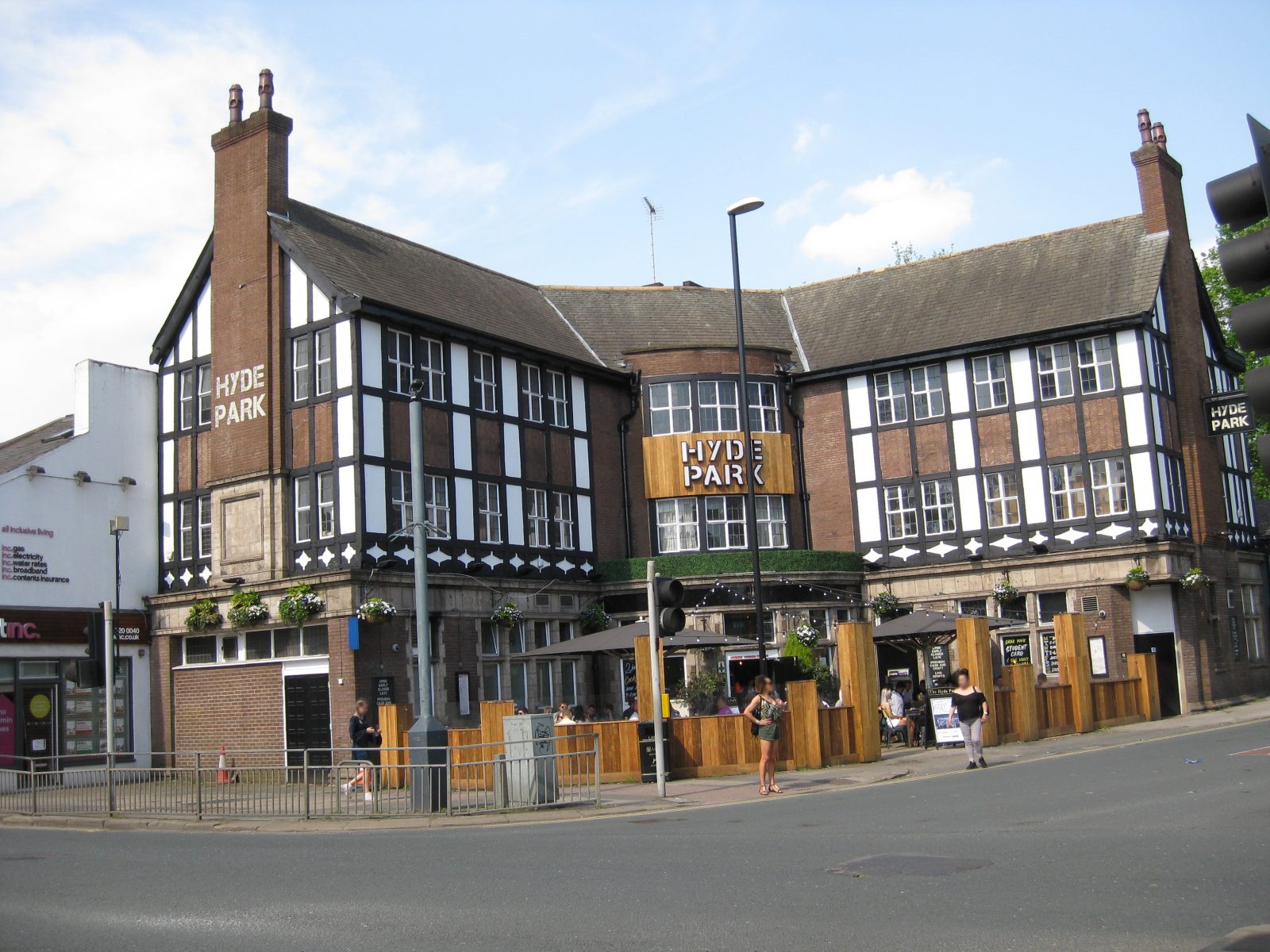 Although the walk to The Hyde Park pub may feel like an eternity after 9 different pub stops, it's actually only about a 10-minute walk until you get to the cosy establishment on the corner of Woodhouse St.
The Hyde Park is a firm favourite of students who live in the Woodhouse and Hyde Park areas as it has great student deals, screens to watch sport and offers a variety of food and drinks deals depending on the day of the week.
Plan your Otley Run correctly and you could be enjoying a pizza or burger deal and a great game of football at The Hyde Park.
Find out more about The Hyde Park pub here.
10. The Library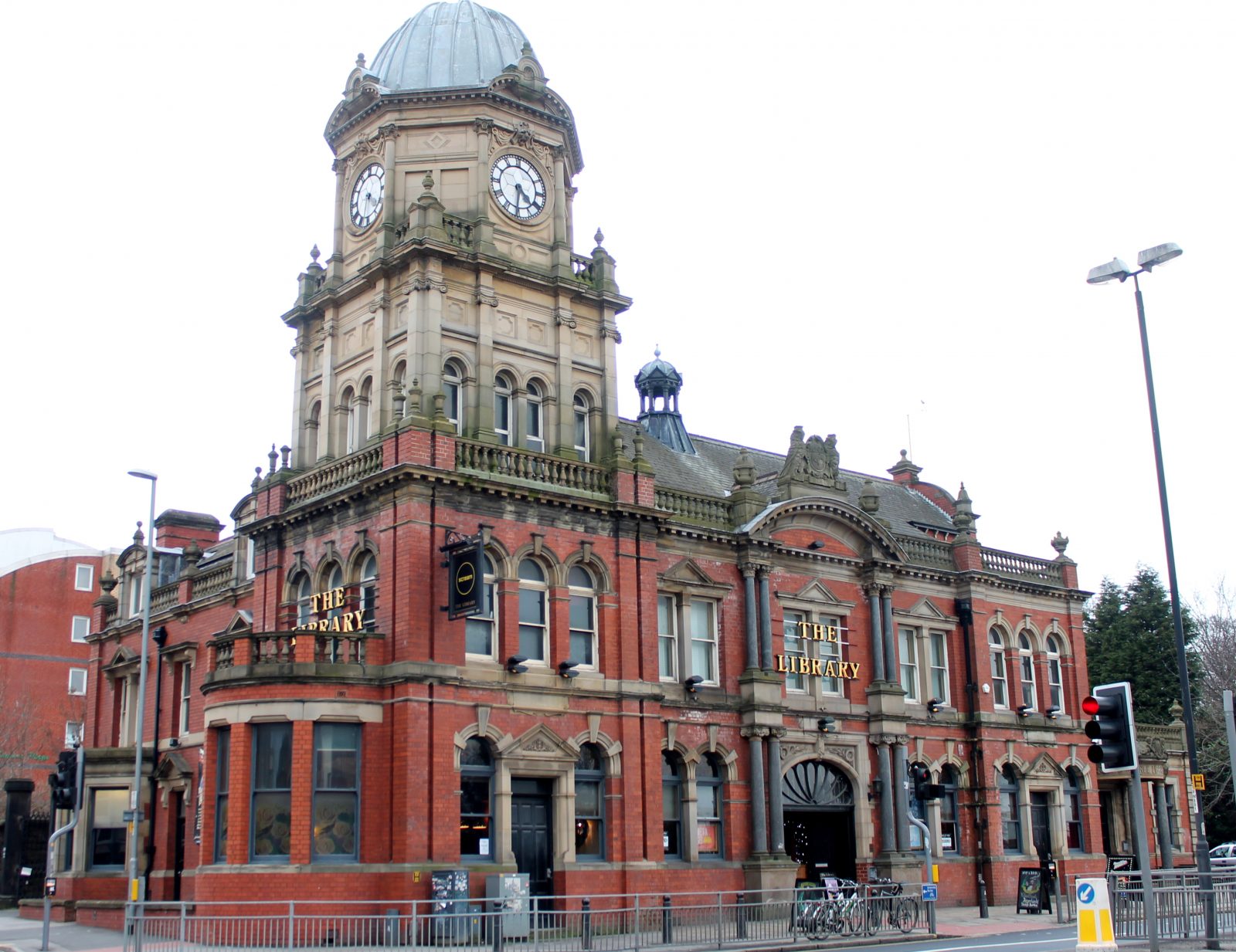 There's another walk coming. We know, you're probably pretty over the walking now but this one isn't far, we promise – and if you haven't found yourself on a bus or in a taxi yet, we salute you.
Just a 7-minute stroll down one straight road (so nice and simple) is The Library.
This place is famous amongst students, for being able to tell parents that you're going to "the library" this evening – making you sound like a 10/10 student when actually you're heading off for a pub quiz and a few too many pints with your housemates.
Find out more about The Library here.
11. The Pack Horse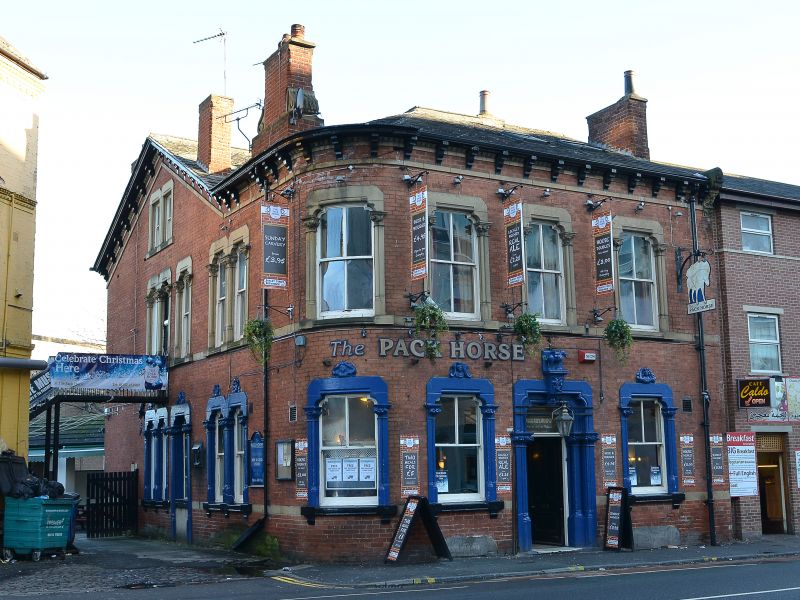 Just along the road from The Library, The Pack Horse is a cosy little addition to the Otley Run.
This is a little independent joint that, if you're lucky enough, you might stumble upon (maybe literally at this stage) some live music.
With plenty of local pints to try and having been refurbished during lockdown, especially the beer garden, The Pack Horse is definitely worth a visit to support a local pub.
You may start to lose members of your group at this point as, at pub eleven, you're doing well to still be trudging along, but there's not much more to go so keep on going if you're feeling up to it and find that perfect lighter drink that will allow you to carry on.
Find out more about The Pack Horse here.
12. The Eldon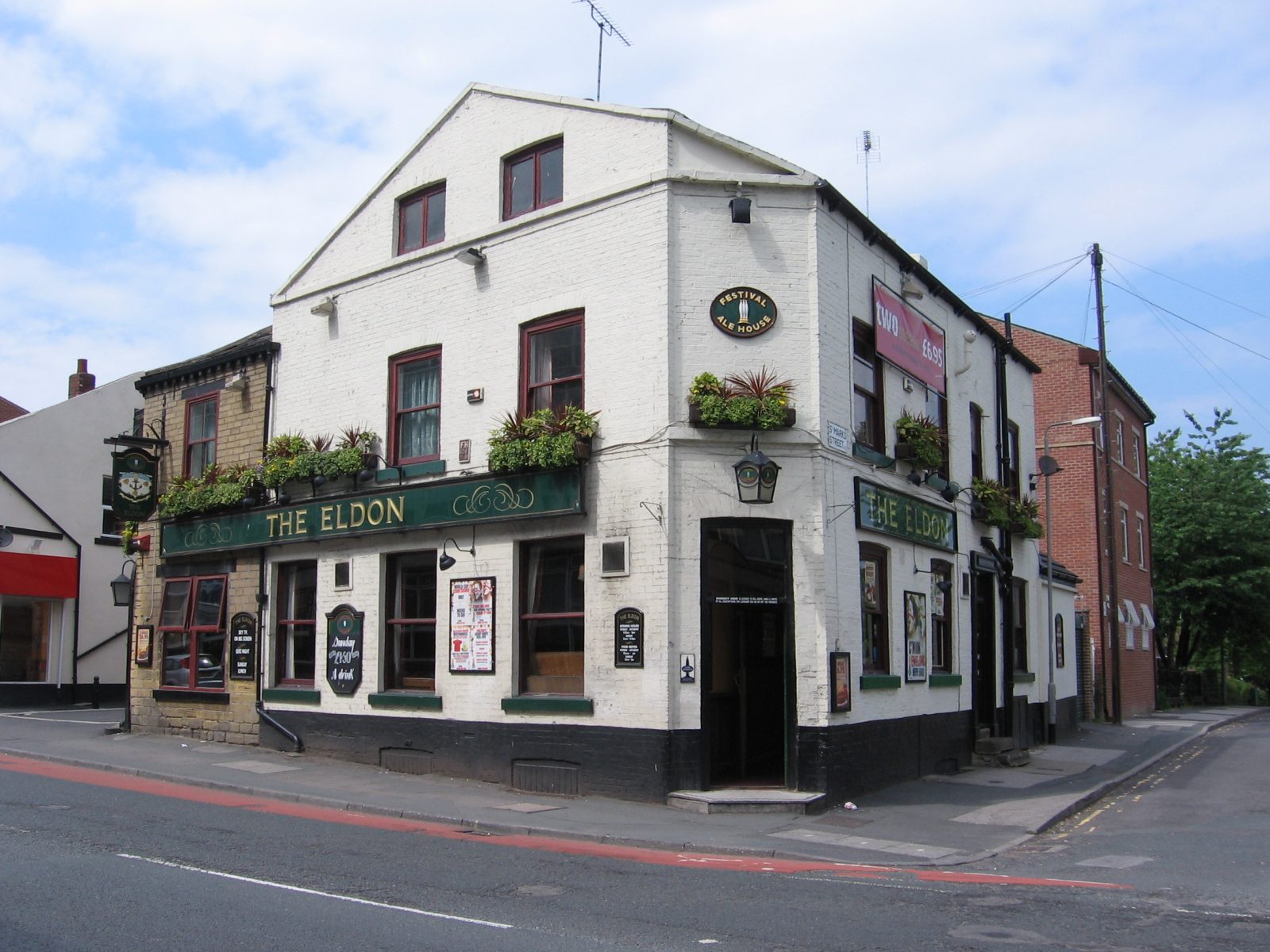 The Eldon is just a few doors down from The Pack Horse and has recently been taken on by 23-year-old Arjun Flora.
Another cosy, old-fashioned pub to add to the list, The Eldon has been a staple on the bar crawl for years and offers a huge selection of food and drinks for you to choose from.
They do offer a great selection of beers and some fantastic bar snacks to help keep you going through the last few pubs too – not far to go now.
Find out more about The Eldon here.
13. Handsome Bar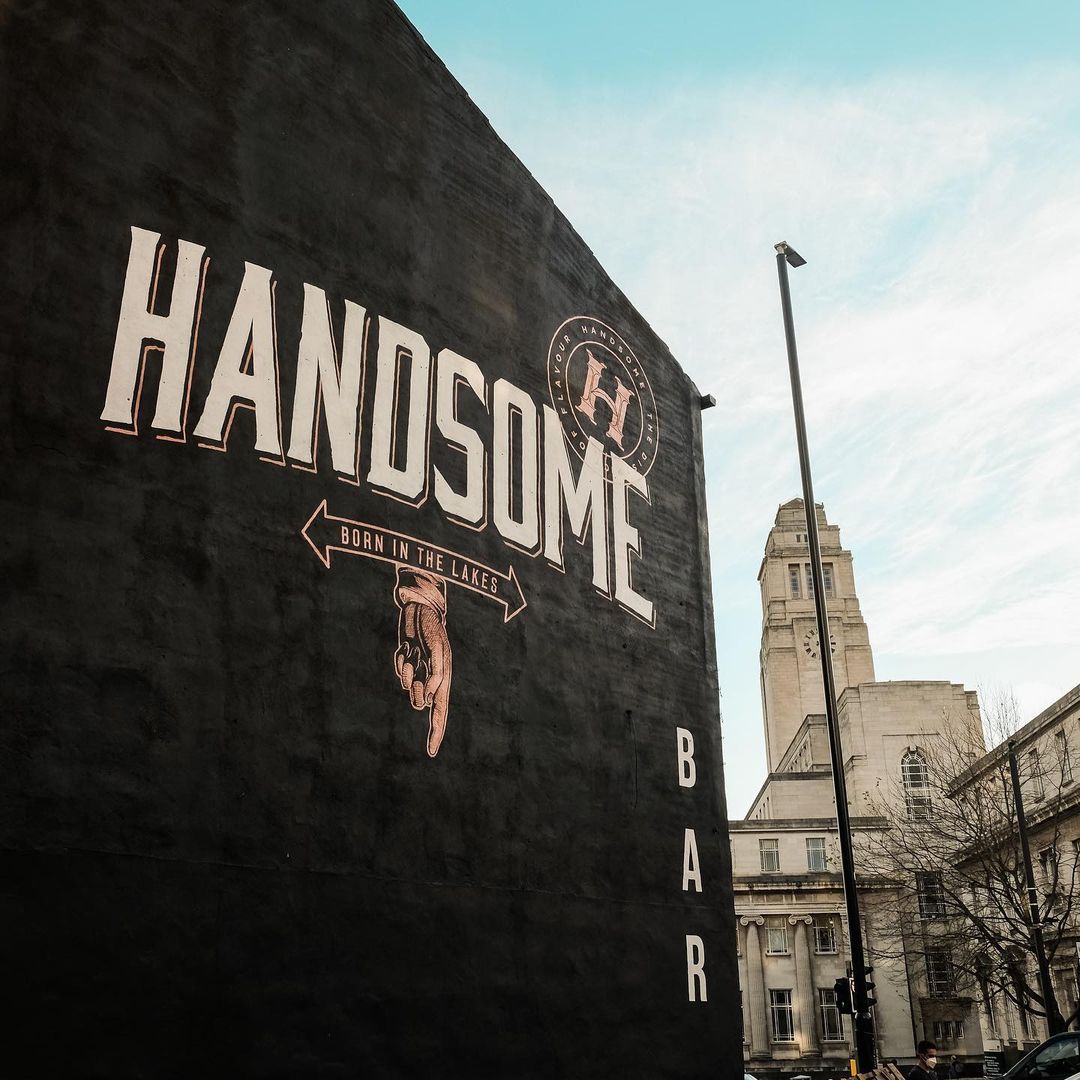 Having opened its doors last year, Handsome Brewery became the newest addition to the mammoth pub crawl back in November so if you're a regular fancy dress drinker, you might have already spotted this newbie on Eldon Terrace.
Offering 'a taste of the Lakes in Leeds', Handsome Bar promises a range of craft ales, stouts and lagers paired with art and music aplenty, making it the ideal stop any day of the week.
Naturally, the sports are also shown here so if you're looking for a space to watch the FA on the weekend with a pint, surrounded by like-minded fans, you'll be equally welcomed here.
Find out more about Handsome Bar here.
14. Leeds University Union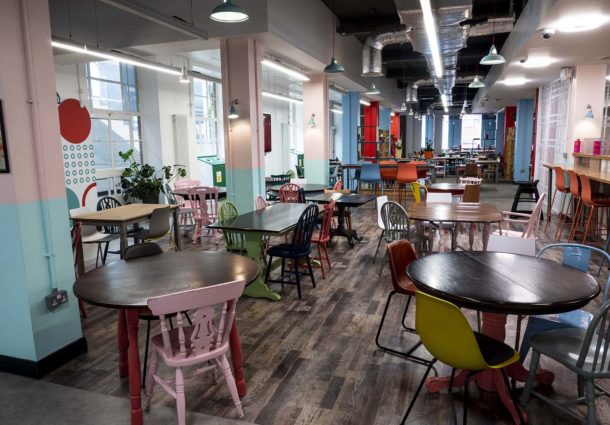 Whether you're heading to Terrace or Old Bar in the University of Leeds Student Union (the choice is yours) you, at least, only have to visit one of these bars for this to count towards your Otley Run.
If you're a bit sick of pubs at this point (although we're judging you hard if you are) then Terrace has more of a casual bar atmosphere and plenty of outdoor space.
Old Bar, on the other hand, is much more like a traditional student pub with pool tables and great pub grub. Take your pick and we recommend sticking to just one of these offerings (do try both if you're hardcore) so that you make it to the very end. You've got this far, it would be a shame to fall off now.
Find out more Leeds University Union here.
15. The Fenton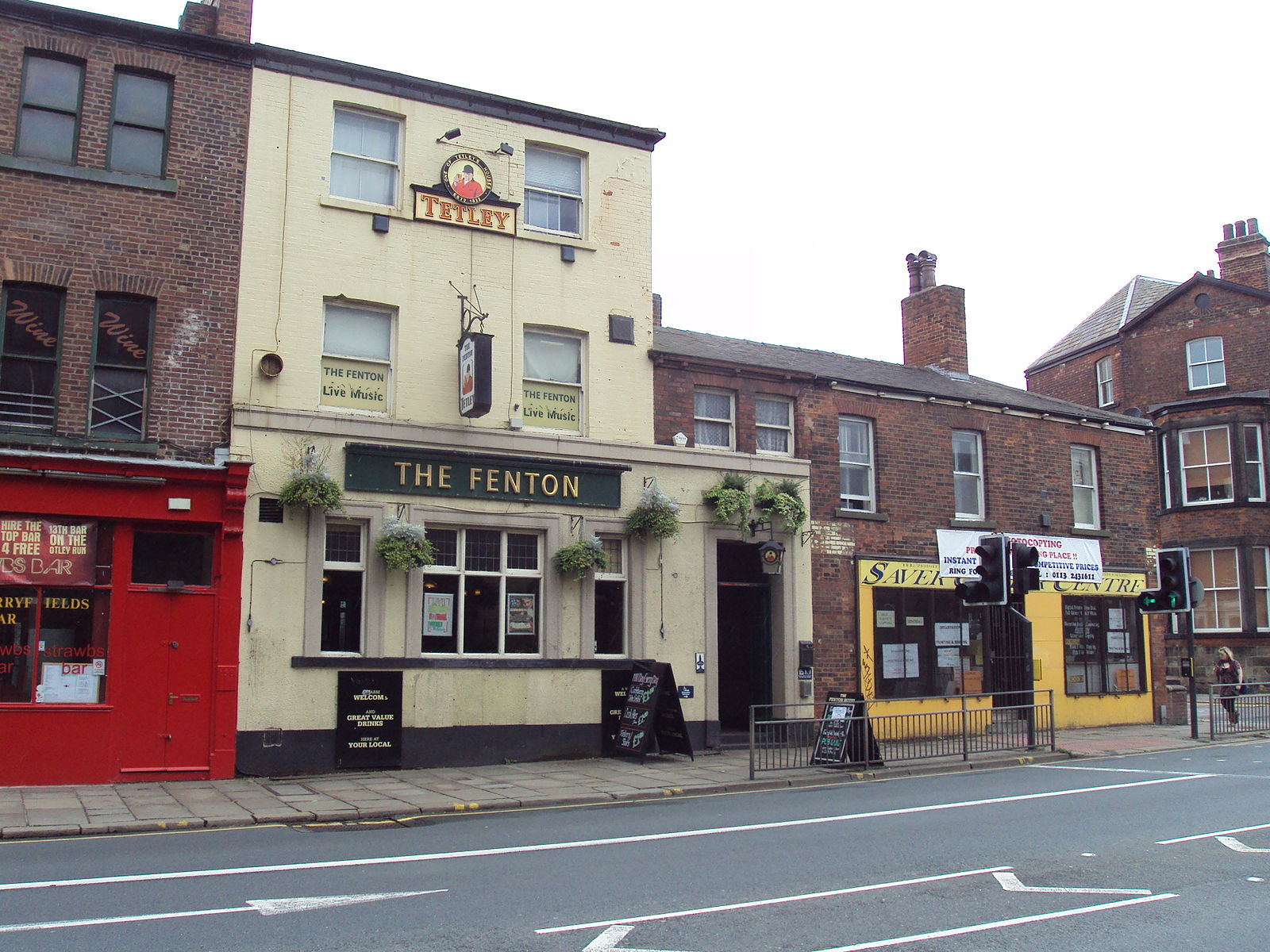 There's just a short walk from the University Union to The Fenton and once you've got here, take comfort in knowing that you're nearly done.
This independent boozer offers an ever-changing selection of beers and ales, and they have an interesting food menu including Philly cheesesteaks, dirty fries, and some incredible vegan options.
With an exciting outside area filled with graffiti and an outdoor bar, this venue looks like an ordinary, classic pub but it has far more to offer than you may first think. Grab yourself some dirty fries, get some fresh air in the outside area and get ready for the final pub.
Find out more about The Fenton here.
16. The Dry Dock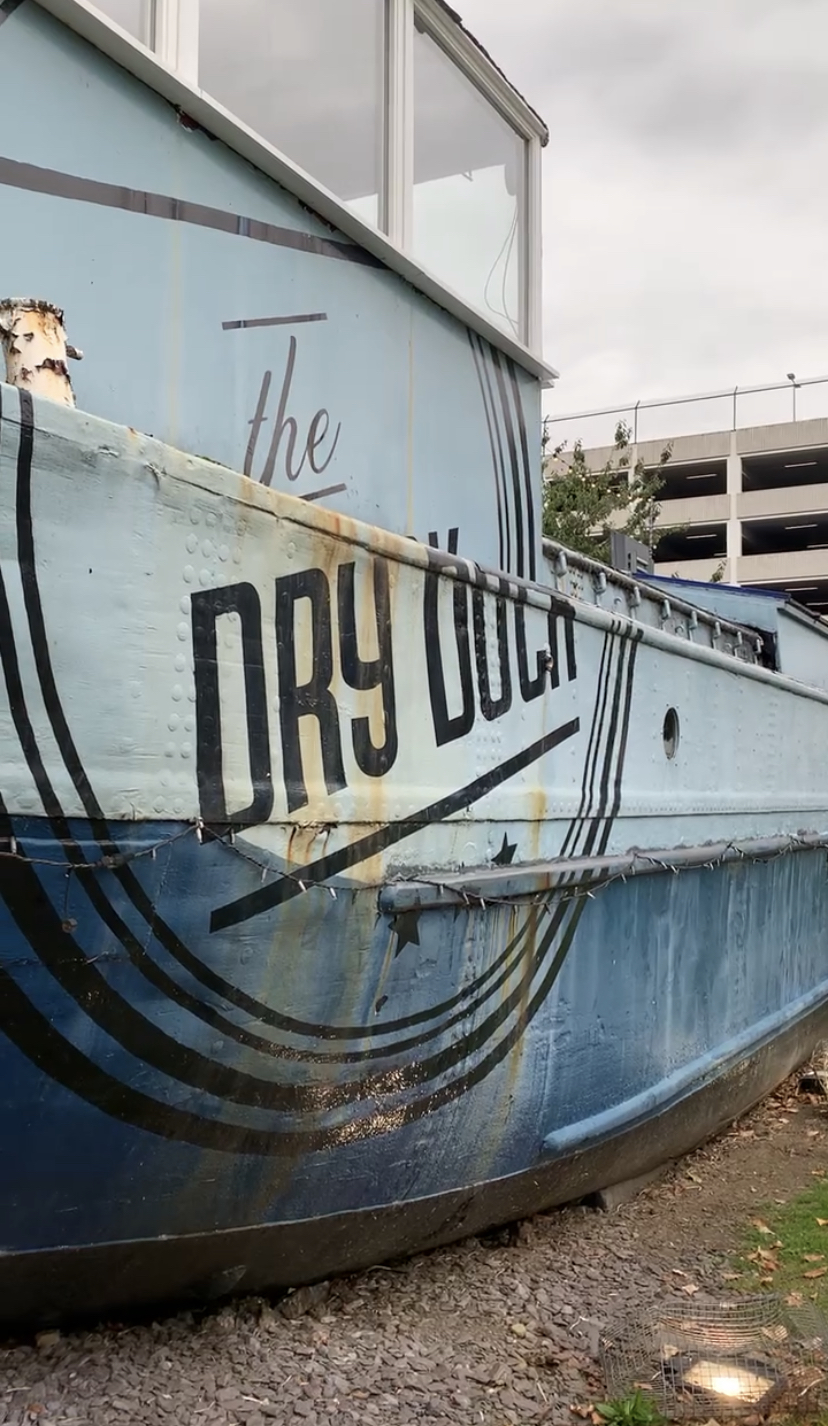 You've done it, you've made it to the end, and what better way to celebrate than in an actual ship?
Dry Dock is a Stonegate pub that offers karaoke, quizzes, and drag-themed nights throughout the week. If you're doing the Otley Run though, chances are you won't be much interested in these (although karaoke at the very end could be the best way to end on a high)!
Whether you're heading into town after this, or if this is the last pub before bed, Dry Dock is a great last stop to grab some delicious food or finish your final drink sitting on the top deck.
We can't think of a more epic way to end such a legendary achievement as finishing the Otley Run, can you?
Find out more about The Dry Dock here.
Feature image – Handsome Bar