Gogglebox is back for another season and its first episode featured a cameo from a locally famous cake that has got the whole city talking this morning.
Stars Ellie and Izzi had a new living room to show off on the first episode of the show's new season and were also filmed tucking into some of Headingley's most expensive (and famous) cake.
When the new season's first episode began, the pair were pictured with quite a large selection of cakes and other sweet treats in front of them – all seemingly wrapped in the same Get Baked packaging.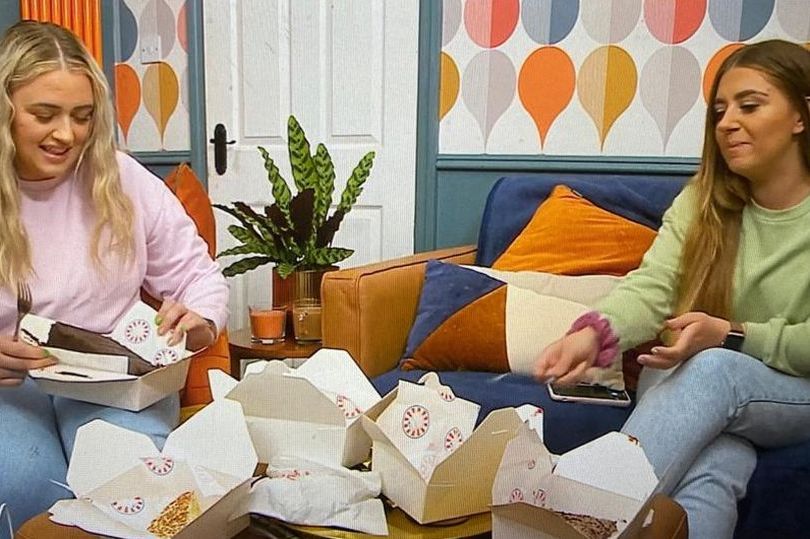 Called 'Bruce' the £9 a slice, 12-layer chocolate cake has garnered quite the reputation in Leeds since the city's viral Get Baked brand was revived earlier this year.
Its name references the young lad in Matilda who is force-fed a similar confection in front of the whole school as punishment for having been caught eating the Trunchbull's own personal stash earlier that day.
Headingley bakery Get Baked has made quite a lot of noise in the city lately, none more so than with this gargantuan cake: which combines twelve thin layers of chocolate sponge with slathers of thick, chocolate icing.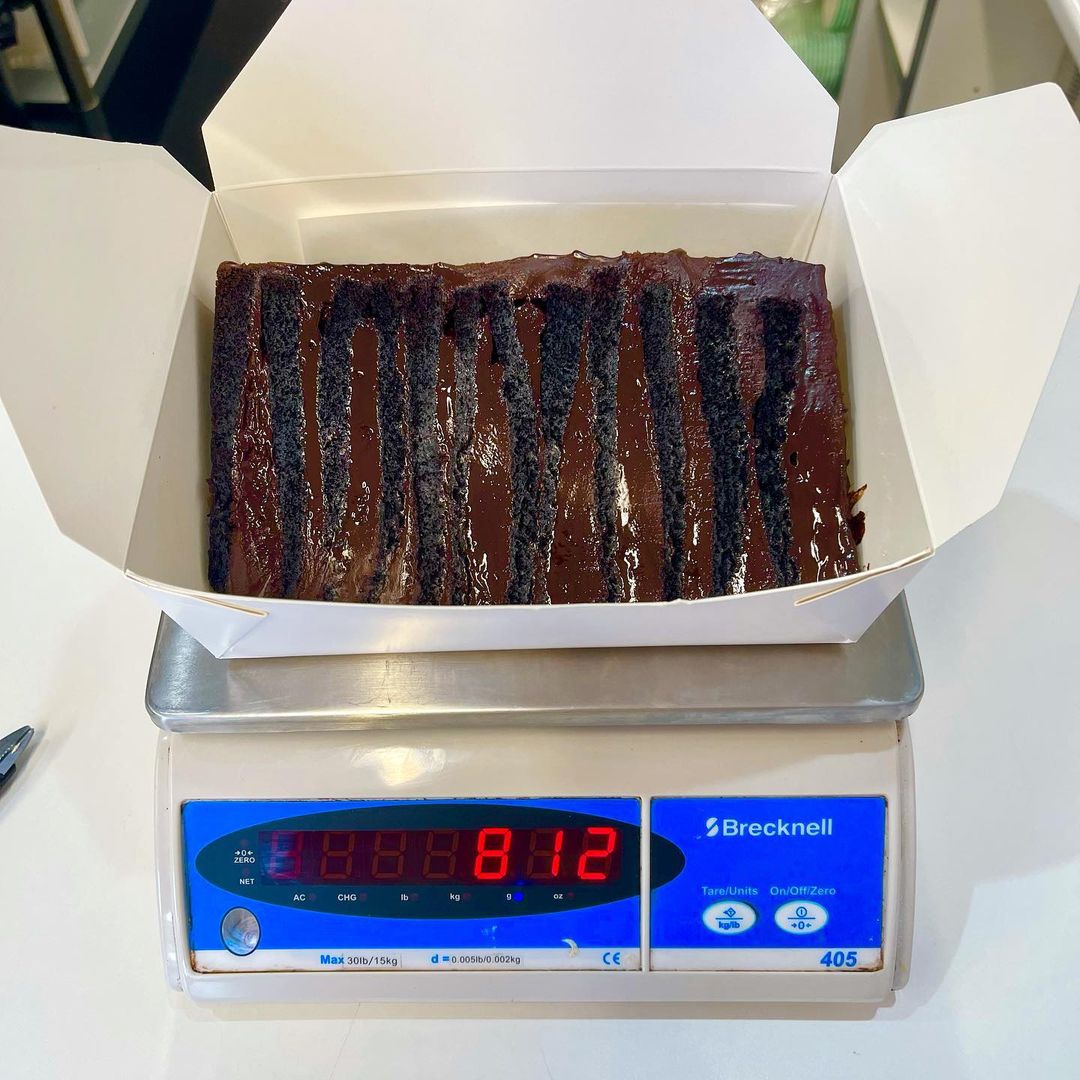 Weighing in at 800g for just a slice, it is heavier than a full chocolate fudge cake from a supermarket – which typically weighs in at around 700g.
Justifying the '£9 a slice' price on their social media, the team said:
"Please remember, if you think £10 is extortionate for a slice of cake, just don't buy it.
"All of our pies represent sensational value for money at £5 a slice, as do our brownies at £3.50 and cookies at £2.50 respectively.
"The plan here, is that by 2024, Bruce comes in two halves, and it's £70 per half.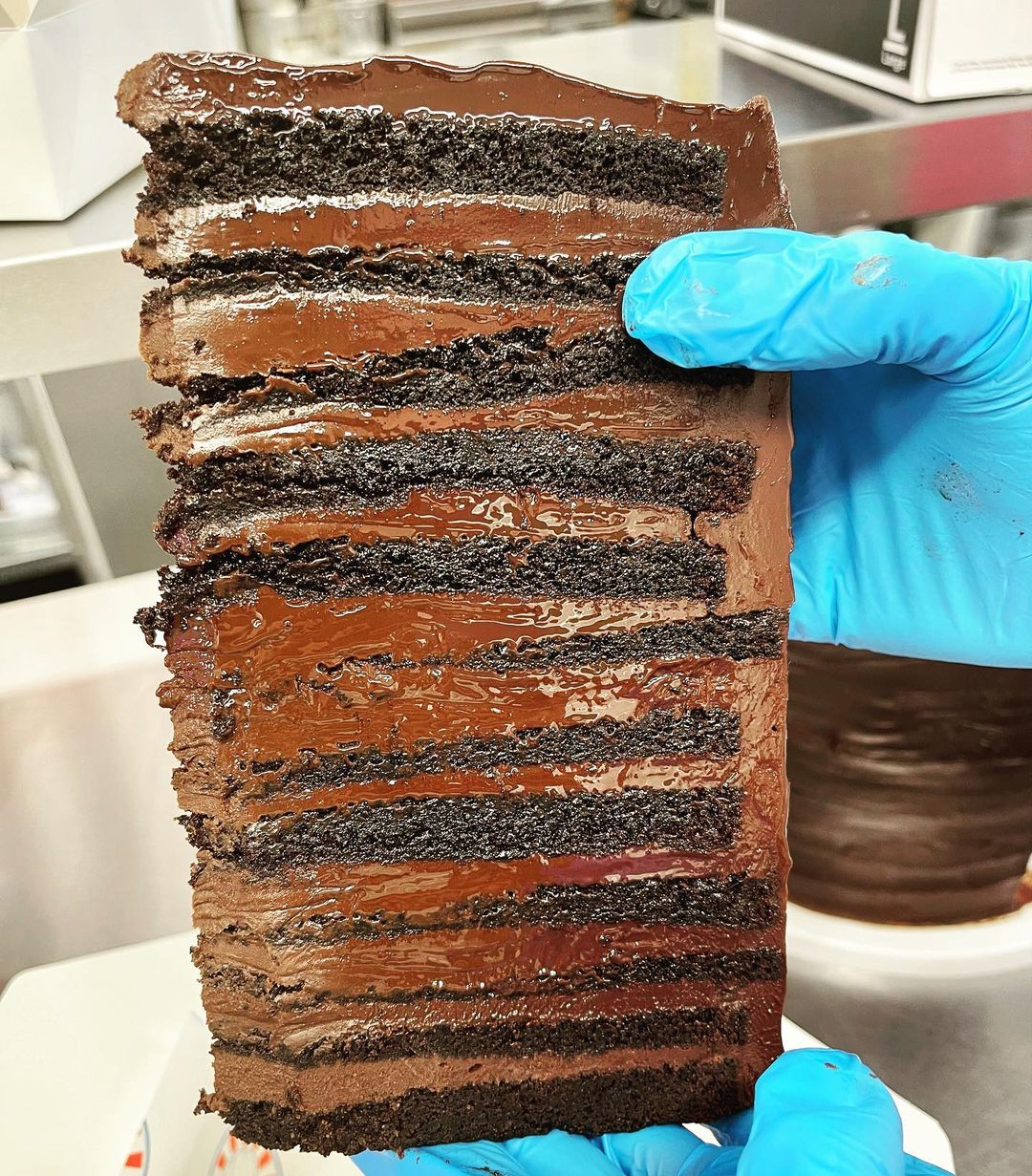 "Done and done."
Whilst some might roll their eyes at the idea of paying nearly £10 for a slice of cake, as the Get Baked team admits themselves that this is not any old slice. It's a Bruce slice.
Spotting the cake on the show last night, they wrote on Facebook: "Yes, that was Bruce on Gogglebox.
"Big, sexy, famous b*****d."
We expect there will be some extra-long queues at the bakery this week. Find them here.
Feature image – Get Baked.