We've found Santa Claus in Leeds: where will you visit him in the lead-up to Christmas?
Wandering around Leeds trying to find Father Christmas sometimes feels like a game of Where's Wally.
Think about it.
They both dress in white and red, have hats and glasses. The two special characters also are extremely hard to find year-round.
Unfortunately, nobody will tell us where Wally really lives, but we have managed to get the lowdown from Santa's elves about the whereabouts of the big man in red himself.
Rumour has it he's actually living in Leeds and you can go and visit him before he gets on his sleigh and heads back to the North Pole to pick up all those Christmas presents.
Here's where you'll find Father Christmas around the city before the big day.
White Rose Shopping Centre
Since White Rose is essentially a giant present factory, it only seems fitting to find Santa here. Arriving this weekend, you can let the little ones tell Santa all about how great they've been before heading off for some Christmas shopping.
White Rose will have a resident Santa Claus from Saturday 13 November – Friday 24 December.
Stockeld Park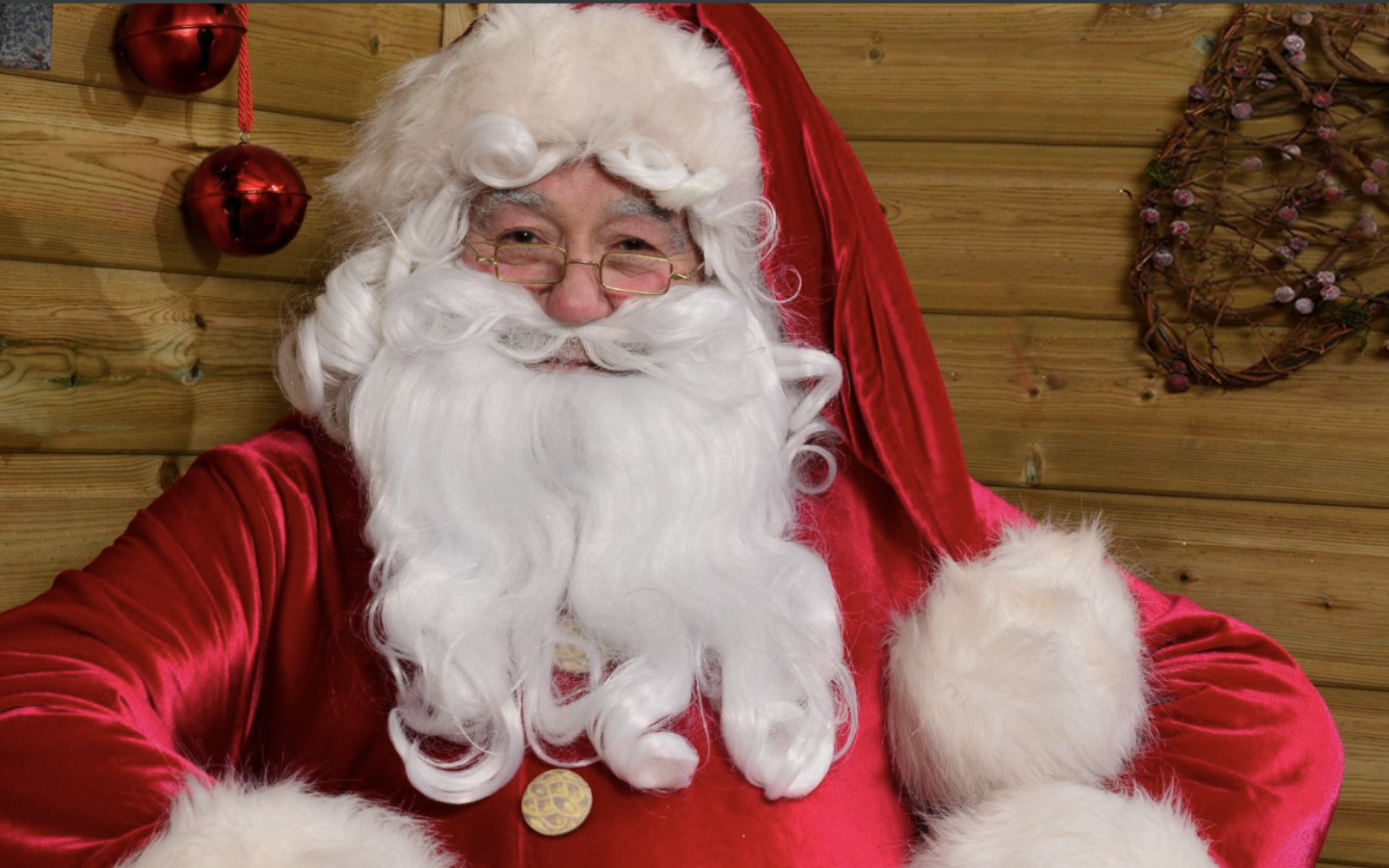 The rustic cabin and twinkling lights at Stockeld Park make this Leeds location Santa's home-away-from-home but there's enough here for a full family day out. Get lost in the snowflake maze or gaze at the winter illuminations in the award-winning enchanted forest.
Father Christmas will be visiting from Saturday 20 November – Friday 24 December, tickets from £13.
Lotherton Hall
If you want the full Christmas experience, visiting Santa's Elf Village at Lotherton Hall is worth a visit. Their 'Under the Wishing Tree' experience lets the little ones meet all the elves under a magical wishing tree for story-time, collect magical reindeer food and post their letter to the North Pole before paying Santa Claus a visit.
Father Christmas will be visiting the Elf Village at Lotherton Hall from Saturday 27 November – Friday 24 December, prices from £12.68.
Ackworth Garden Centre
Harpin's Christmas grotto is decked out with more festive gear than we knew existed, all in honour of the big man in red. Visit Santa at his grotto at Ackworth Garden Centre but don't forget to help him find all of his reindeer along the reindeer trail and grab a chocolate-flavoured reward if you can find them all. Once you've handed over your wishlist and saved Christmas by finding the reindeer, you can also choose your Christmas tree before heading home.
Santa Claus will be visiting Harpins, Ackworth Garden Centre from Saturday 4 December – Friday 24 December, prices from £20.
Middleton Railway Santa Specials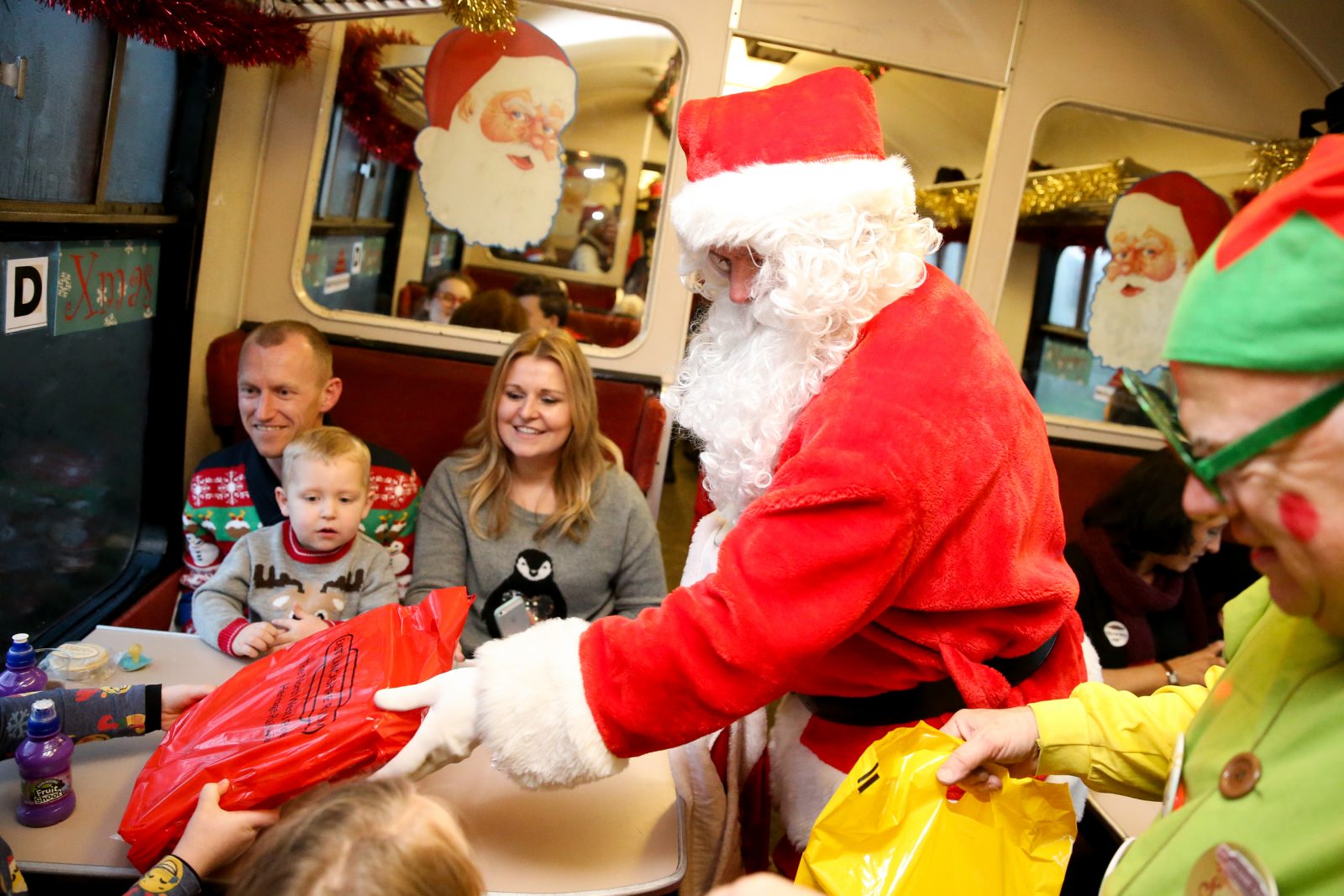 Didn't you know travelling by sleigh is so last year? With the price of petrol ever-increasing it appears that Father Christmas has been temporarily converted to travelling by train. From 9.15am – 3.45pm, get on the Santa Special at the world's oldest working railway and take advantage of the festive displays and seasonal drinks on offer.
Santa will be visiting Middleton Railway Station from Saturday 4 December – Friday 24 December, tickets from £10.
Feature Image- Stockeld Park