The UK's number one vinegar brand Sarson's has pledged to reimburse hundreds of fish and chip meals this summer as part of its #SarsonsFryday campaign.
There are few things more quintessentially British, and crucially, more quintessentially Northern, than tucking into a chippy tea on a Friday evening.
Once Friday rolls around, Brits up and down the country will pop to their local chip shop and hand over a couple of quid in return for what is one of the heartiest meals they're likely to have all week – and now, one popular vinegar company is giving chippy-lovers the chance to grab fish and chips for free every Friday throughout the summer.
The #SarsonsFryday campaign aims to help consumers amid the rising cost of living crisis, and chippies which are anticipating low customer numbers as a result of tightened household budgets, reports the Manc.
While the summer season admittedly doesn't always lend itself to hot deep-fried food, who could say no to free fish and chips?
Up until 2 September, Sarson's will be dishing out 100 free chippy teas every Friday.
Sarson's says it hopes to "renew the nation's love for fish and chip shops" with the campaign, all while promoting a sense of community spirit in supporting them.
Fish and chips anyone?
We are on a mission to help Brits save this summer, We are reimbursing hundreds of fish and chip dinners every Friday! So put an order in and tag #SarsonsFryday, it might be free! Full T&Cs at: https://t.co/xxroviOL1S pic.twitter.com/iGz5YD1hhF

— Sarson's UK (@SarsonsUK) August 5, 2022
"The rising cost of living means we're naturally all looking for ways to cut down our expenses and one of the first thing that consumers cut back on is meals out and takeaways, leaving many of our favourite chippies at risk," explained Bryan Carroll – Deputy Chief Operating of Sarson's.
"As we enjoy the warmer weather, we wanted to help the nation support their local so we're making everyone's favourite day of the week even better with #SarsonsFryday, so whether it's a staycation with friends, seaside visit with the whole family or a quiet Friday night in, we want to make sure Brits get their fish and chip fix."
"So this summer, it's on us."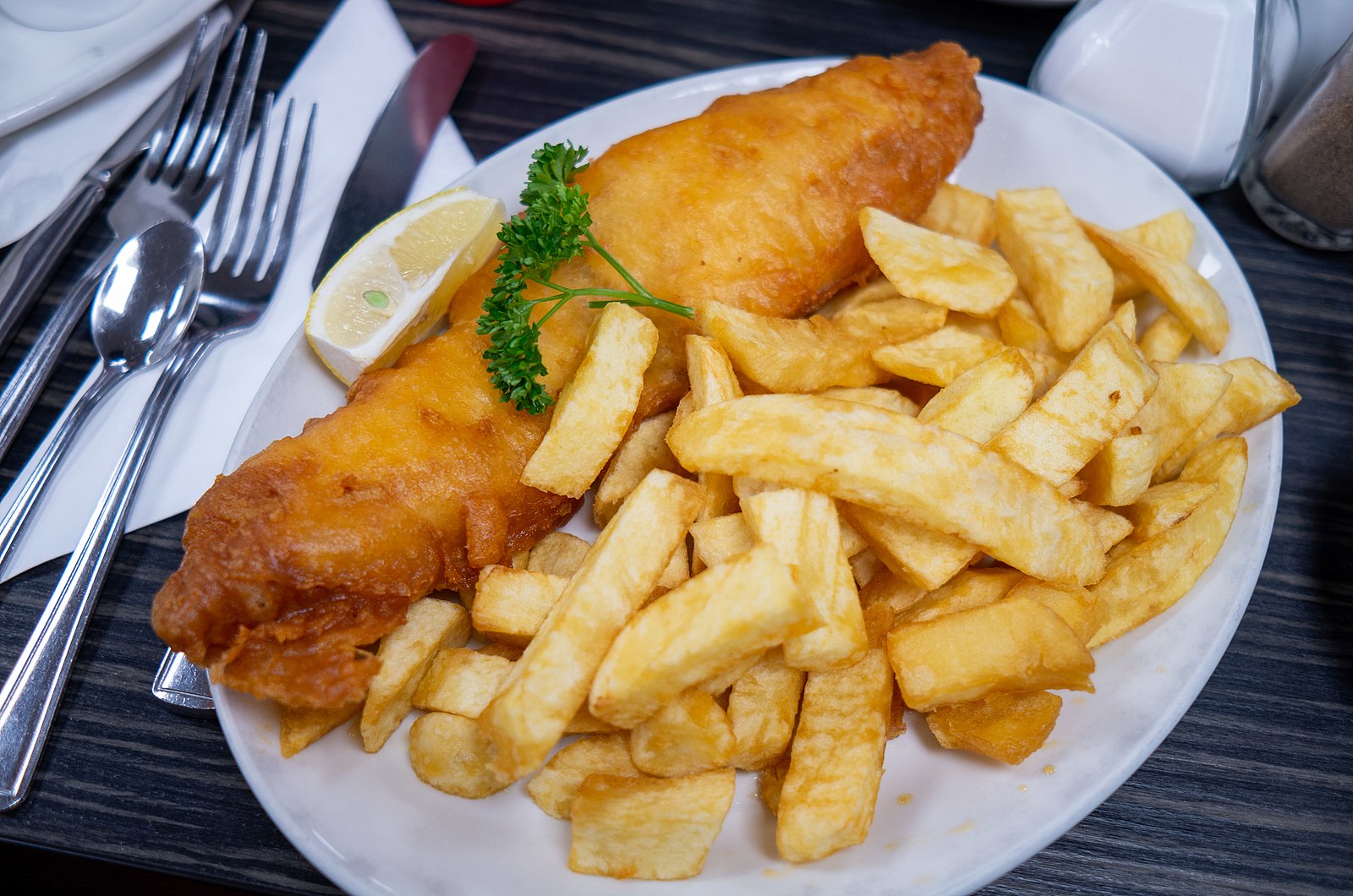 So, how do you actually get a free chippy tea then?
Well, to claim the freebie, all you'll need to do is take a picture of your chippy order including a Sarson's bottle or branded promotional signage in store, and then share it to Twitter or Instagram tagging @SarsonsUK and #SarsonsFryday.
Don't forget to make sure you're following @SarsonsUK too, and keep hold of your proof of purchase, to make sure your entry is valid.
Read more: Whitelock's to relaunch Meanwood Pub with Detroit pizzas and Yorkshire beers
Feature image: Sarson's