Volunteers from Hull college went to Leeds Festival to help the clean-up and give a second life to discarded items for those in need.
The festival that took place at Bramham Park over August Bank Holiday weekend urged attendees to take everything home with them for sake of the environment.
However, despite huge efforts from the organisers, the site was left with lots of discarded camping equipment such as tents and sleeping bags.
A charity from Hull attended the site and have been giving a new life to leftover equipment.
Hull Help For Refugees is a charity set up to help those fleeing war-torn countries in search of a better life.
Volunteers from the charity attended the festival and have been sorting through the items, making sure they are clean and suitable for use.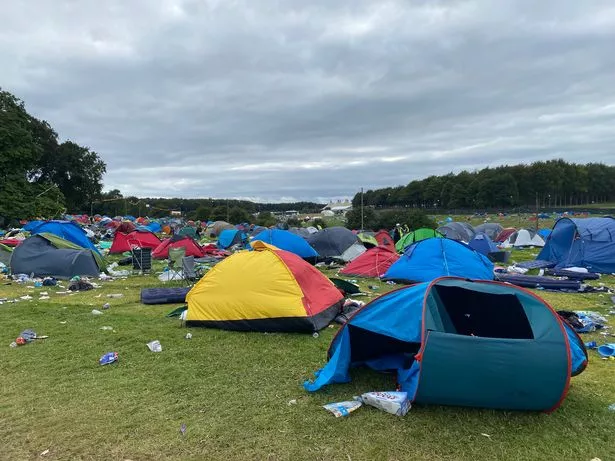 Hull College, which has been a partner of Hull Help for Refugees for the past three years, opened its doors to help the charity with a scheme called The Big Wash – a huge drive for old, but still practical sleeping bags to be given to the homeless and refugees.
Cath, a maths tutor from Hull college said: "We took a team of 30 asylum seekers and volunteers to salvage this year to help with the clean-up operation at Leeds Festival. Everyone who made the trip went there with a firm belief of the importance of giving back to society and community, along with helping and advocating for those without a voice.
"The team came back with hundreds of sleeping bags and many pop-up tents, which was a fantastic amount and they will all be donated to such worthwhile charities. We're onto the next stage of the process now, making sure all of the items gathered are properly cleaned, and we are very grateful for the support provided by Hull College in helping us getting started with this."
Read more: Yorkshire man reveals 14 stone weight loss with incredible before-and-after photos at Leeds Festival
Featured image – Hull College