LS18 Rocks have taken inspiration from the 1972 Leeds United hit Marching On Together to write and record their very own song entitled Marching On.
People in Leeds could stop singing Marching On Together, all thanks to LS18 music school.
The music school which was launched in 2017, have written and recorded their very own Leeds anthem to celebrate the Leeds 2023 City Of Culture.
Taking inspiration from the iconic 1972 Leeds United smash hit Marching On Together, this new anthem is called Marching On and will be premiered at the start of next month.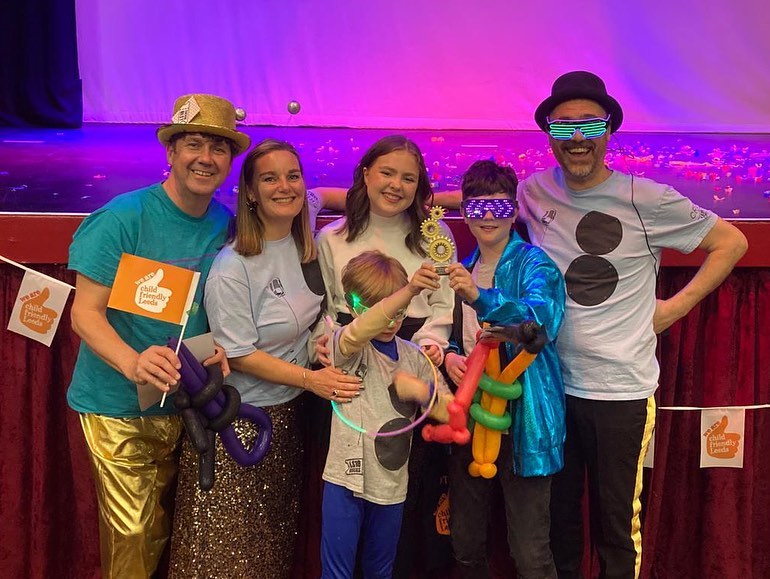 Over the past few weeks, LS18 Rocks have been working with local sporting groups and youth organisations to showcase the song and teach participants the chorus which is already being praised as "the catchiest thing you will hear all year".
The song will officially be premiered on Saturday 1 July 2023 with a live performance as part of the My Leeds Summer event at Calverlands Centre in Horsforth, which is being staged as part of the town's Walk Of Art Festival.
This will then be followed by a second huge performance as LS18 Rocks takeover Leeds Playhouse's giant Quarry Theatre for an evening of live music on Tuesday 4 July 2023.
Musical Director Jonnie Khan said: "The reaction of people hearing Marching On has been really incredible. We knew that taking inspiration from something that is so beloved to the city of Leeds that we had to come up with something really good and our young people have definitely passed the test.
"Of course Marching On Together will always be a Leeds anthem but we really hope that our Marching On song will help capture the atmosphere and sense-of-collective pride we should all feel during this year of celebrating everything that is wonderful about our city."
The performance at the Leeds Playhouse will be the largest show LS18 Rocks has ever
staged and will feature all 10 of the bands who operate from their studio in the heart of Horsforth.
The tickets are operated on a pay as you can basis and can be purchased here.
Read more: Leeds United offer fans season ticket rebate after relegation back to the Championship
Featured image – Supplied