It has been announced that Leeds nurses will be going on strike for 24 hours, taking part in national industrial action with the Royal College of Nursing.
The strike action will take place over two periods of 12 hours on both Monday 6 February 6 and Tuesday 7 February 2023, from 8am to 8pm each day.
Nurses in the RCN union are demonstrating over poor pay and working conditions, with the hope that government ministers will open negotiations regarding NHS pay.
This strike follows the first-ever national nursing strike that took place last month, December 2022.
The Royal College of Nursing has said that the value of salaries for experienced nurses today are 20% percent lower in real terms, this is due to successive below-inflation pay awards since 2010.
We will be taking strike action on 6 and 7 February.

Find out more about picket line locations below.#RCNStrike #FairPayForNursinghttps://t.co/gGHuLdd2fA pic.twitter.com/bIEfZOBxBY

— The RCN (@theRCN) January 31, 2023
The RCN in Leeds released the following statement: "This will impact on services at Leeds Teaching Hospitals NHS Trust. During strike action, urgent and emergency treatment will be our priority.
"We are working closely with union representatives to ensure plans are in place to maintain safe care for patients, while facilitating and respecting the right of those staff who wish to take legal industrial action. If we have not contacted you, please attend your appointment as planned.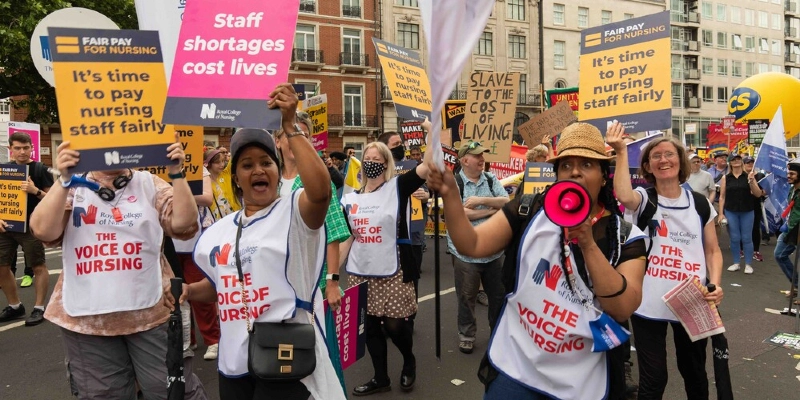 "We will contact you if your appointment needs to be rescheduled due to strike action. We will be re-arranging any postponed appointments as a priority. We appreciate this situation is frustrating for patients affected and apologise for any inconvenience caused.
"Regardless of any strike action taking place, it is really important that patients who need urgent medical care continue to come forward as normal, especially in emergency and life-threatening cases – when someone is seriously ill or injured, or their life is at risk. On days where there is strike action, patients should only call 999 if it is a medical or mental health emergency (when someone is seriously ill or injured and their life is at risk)."
You can find out more here.
Read more: Leeds Council moves forwards with plans replace outdoor Kirkgate market with new container-style village