Organisers of Mint Festival have canceled this year's festival in a shock move, just months before it was due to take place at Leeds' Newsam Farm.
Citing the rising costs of petrol, production and transport in the UK, the team behind the festival has shared their decision to cancel the 2022 event in a long, heartfelt post shared to social media on Tuesday afternoon.
Describing the decision to postpone as a 'painful' one, they went on to explain that as an independent festival they have proudly 'operated without corporate sponsorship' for years – and want to keep doing so in the future.
Explaining the decision to cancel this year's September festival, the post said: "For reasons beyond our control this year now looks to be impossible.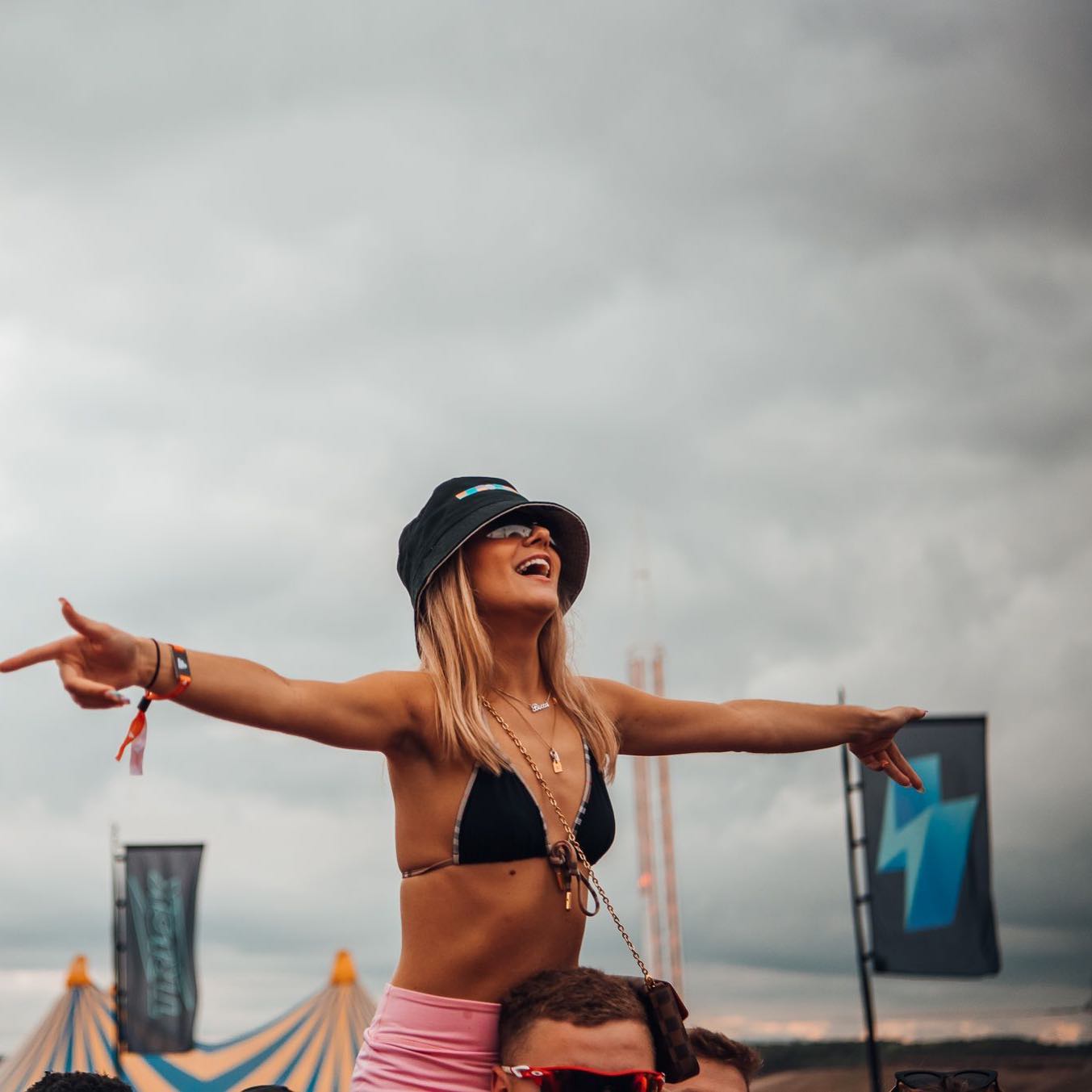 "Almost everything required to put on a festival has gone up in price, from fuel to production, staging, transport and crew to name a few.
"This is something we know you will all be feeling too, so we are not willing to simply pass on our costs."
Organisers continued: "While we have been leading the way for a decade, there are now many more festivals that are competing over similar artists.
"Add in the lingering effect of the pandemic, a nationwide backlog of post-pandemic events, and it paints a difficult picture."
Explaining that they'd rather "hit pause" on this year's festival in order to avoid "squeezing more money out of you for tickets, drinks and food", they went on to reassure festival-goers they will be "working hard over the next year to build our own infrastructure which will ensure we can be more sustainable for years to come."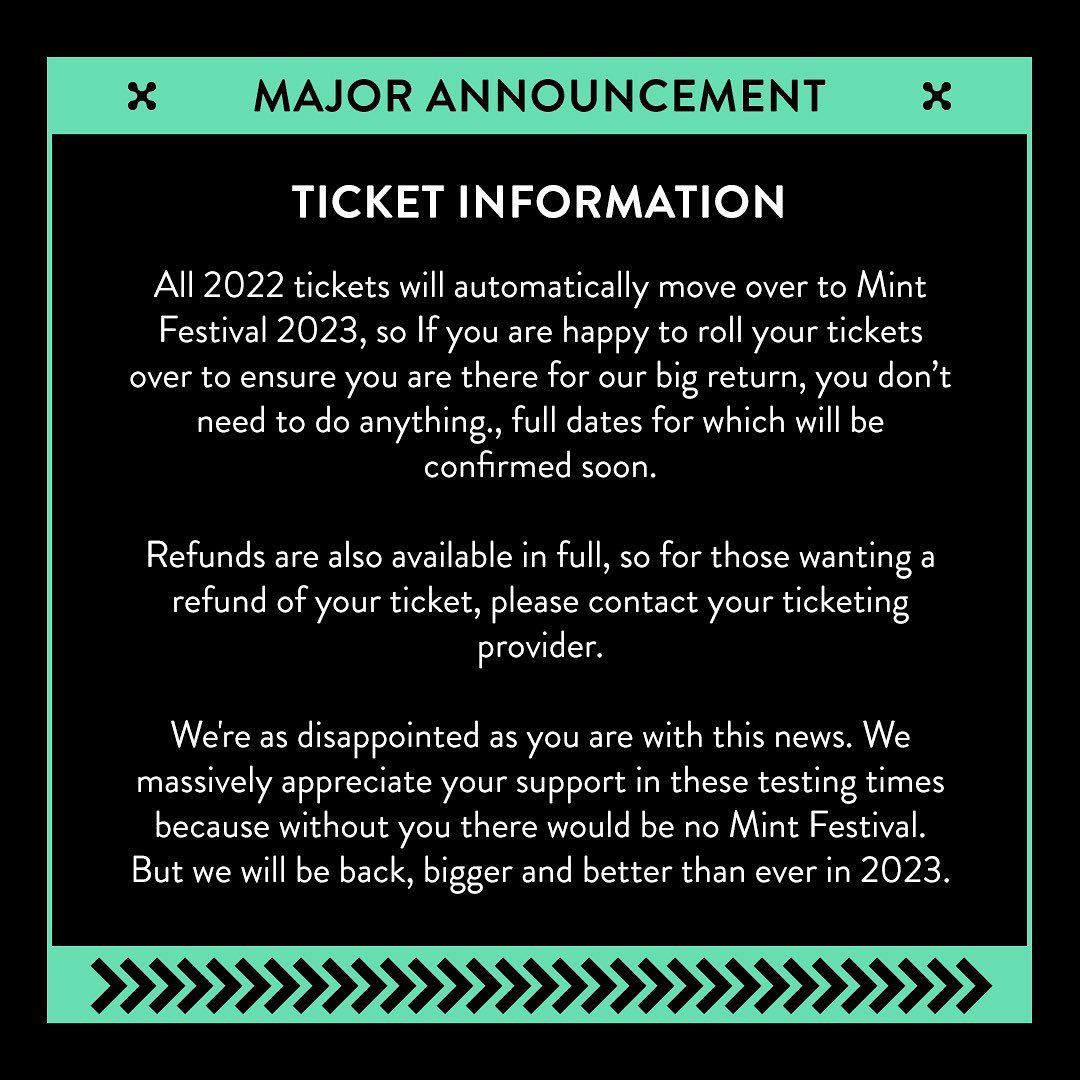 The post added: "We're as disappointed as you are with this news. We massively appreciate your support n these testing times because without you there would be no Mint Festival. But we will be back, bigger and better than ever in 2023."
As a result of the last-minute cancellation of this year's event, all 2022 tickets will automatically move over to Mint Festival 2023.
However, refunds are also available in full, and those wanting a refund of their 2022 ticket are being advised to contact their ticketing provider.
Feature image – Mint Festival